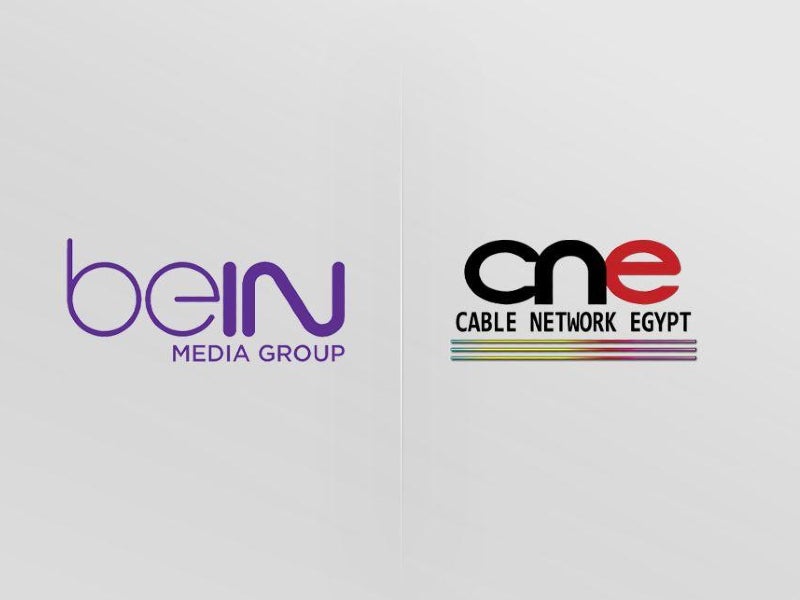 BeIN Media Group, the Qatar-controlled sports broadcaster, and Cable Network Egypt (CNE), the distributor of encrypted television and radio channels in Egypt, are preparing to take legal action against major pirate channels in the country in the wake of soccer's UEFA Champions League final on Saturday (May 28).
BeIN Sports holds exclusive rights in the Middle East and North Africa to both UEFA and CAF (Confederation of African Football) continental club competitions, which will include tonight's (May 30) CAF Champions League final.
CNE holds a carriage agreement with BeIN signed in 2019, giving it access to all the broadcaster's soccer leagues and competitions.
In a statement, BeIN said it had been monitoring the group's exclusive broadcasting rights in the region and found they "continue to be publicly violated" in commercial shops, stores, and hotels by entities in Egypt that do not hold commercial licenses from BeIN.
It added that alongside CNE, it plans to take immediate legal measures to protect its rights in Egypt, with the two working together with law enforcement to seek legal recourse to punish offenders.
The pair issued a "final warning" on Friday (May 27) ahead of Saturday's UEFA Champions League final between Liverpool and Real Madrid and Monday's CAF Champions League final between Al Ahly and Wydad AC to urge any entity to cease any illegal infringement.
This latest move by BeIN against pirating comes a month after the broadcaster joined the Alliance for Creativity and Entertainment (ACE), a leading coalition dedicated to protecting the ecosystem and reducing digital piracy.
ACE was founded in 2017 by the Motion Picture Association of America and 30 media and technology companies. Among its current members are Sky, Discovery, Warner Bros., Amazon, Apple, BBC, Sony, ViacomCBS, Foxtel, and Canal Plus.
BeIN has been battling against online piracy for several years and on several fronts.
In March last year damages worth €7 million ($8.3 million) were awarded to BeIN, RMC Sport, and Canal Plus by a court in Rennes, France, following a set of successful convictions for digital piracy.
Elsewhere, it faced years of IP theft from the Saudi pirate network beoutQ, which was widely viewed as having been harbored by the Saudi government, until a recent piracy crackdown in the country to allow the Saudi-backed takeover of English soccer's Newcastle United.
However, in October, London's High Court of Justice rejected a counterclaim made by BeIN against Selevision Saudi but highlighted the Saudi-based broadcast services provider's involvement in the beoutQ piracy which it said raises a "serious issue".
The counterclaim was a response to an arbitration claim made by Selevision with the High Court of Justice to enforce the payment of $8.05 million that BeIN was ordered to pay to the company following a ruling in 2018 from the First Instance Court at the Dubai International Financial Center.
The UEFA Champions League final saw Spain's Real Madrid beat England's Liverpool 1-0.
Meanwhile, BeIN and technology giant Microsoft have extended their partnership by signing a memorandum of understanding (MoU) to develop products and solutions to offer unique fan engagement and experience services for the upcoming FIFA World Cup in Qatar (November 21 to December 18).
BeIN is the official broadcast partner for the Qatar World Cup across the entire Middle East and North Africa (MENA) region.
The MoU builds on the pair's partnership earlier this year to trial the use of 5G to speed up advances in cloud-based remote production for live sports, which have proved key to developing new broadcasting capabilities ahead of the flagship soccer tournament.
The MoU will also see both companies use artificial intelligence and analytics to promote operational excellence and work together to design a technology roadmap that uses the cloud to achieve cost optimization and adoption of best practices across the IT landscape.
Mohammad Al-Subaie, chief executive of BeIN MENA, said: "BeIN has been an early adopter of advanced technologies that have enabled us to deepen fan engagement with personalized, connected, and immersive experiences.
"With Microsoft as a leading technology partner and their state-of-the-art cloud platform in Azure, we are well-positioned to accelerate innovative practices across our business and further deliver captivating ways to enjoy broadcast television."