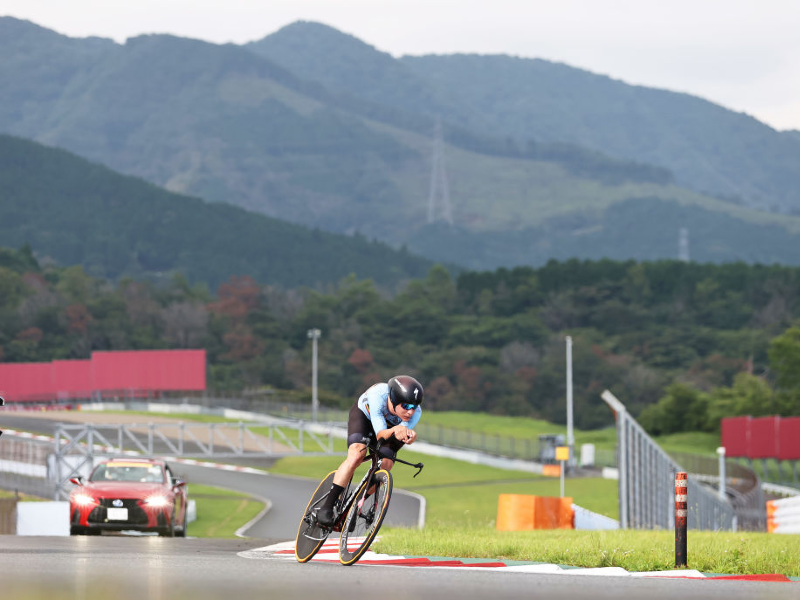 The BBC, the UK's public service broadcaster, has secured full domestic broadcast rights to the 2023 UCI Cycling World Championships across Scotland.
That event, which will start in the major city of Glasgow and then move across Scotland between August 3 and 13 next year, is the inaugural Cycling World Championships and marks the first time 13 UCI World Championships will be held in the same location.
The BBC will add these all-encompassing championships to its existing levels of UCI event coverage. The broadcaster has recently shown a number of events organized by that body, including last month's Road World Championships, and is also set to broadcast the Track World Championships later this week.
The UCI Cycling World Championships will be held once every four years from now on (set to be the year before each Summer Olympics), with the next edition having been allocated to France's Haute-Savoie region.
David Lappartient, president of the UCI, said: "This historic event will be of enormous interest to fans in Great Britain and all over the world, and BBC Sport will ensure they can enjoy the very best of these 11 days of action.
"I am delighted our partnership will extend to encompass all disciplines at the 2023 UCI Cycling World Championships …"
Barbara Slater, the BBC's director of sport, added: "We are delighted to have such comprehensive coverage of a sport that continues to grow in popularity. Glasgow and the whole of Scotland are going to be a hub for cycling fans next August and we are proud to be the broadcast partner of the 2023 UCI Cycling World Championship."
The event will cover seven disciplines across 11 days, and the BBC has said it will offer "extensive coverage across TV, online, and social platforms."
The event's chair, Paul Bush, also commented on the deal: "With unequaled history and experience in covering major global sporting events, we look forward to working with [the BBC] to showcase the breadth of cycling disciplines on offer in Glasgow and across Scotland as we bring together 13 existing UCI World Championships into one mega event …"
The cycling disciplines included are road (race and time trial), track, mountain bike cross-country, mountain bike downhill, mountain bike marathon, BMX freestyle park, BMX freestyle flatland, BMX racing, trials, indoor cycling, para-cycling road, and para-cycling track.
Image: Michael Steele/Getty Images