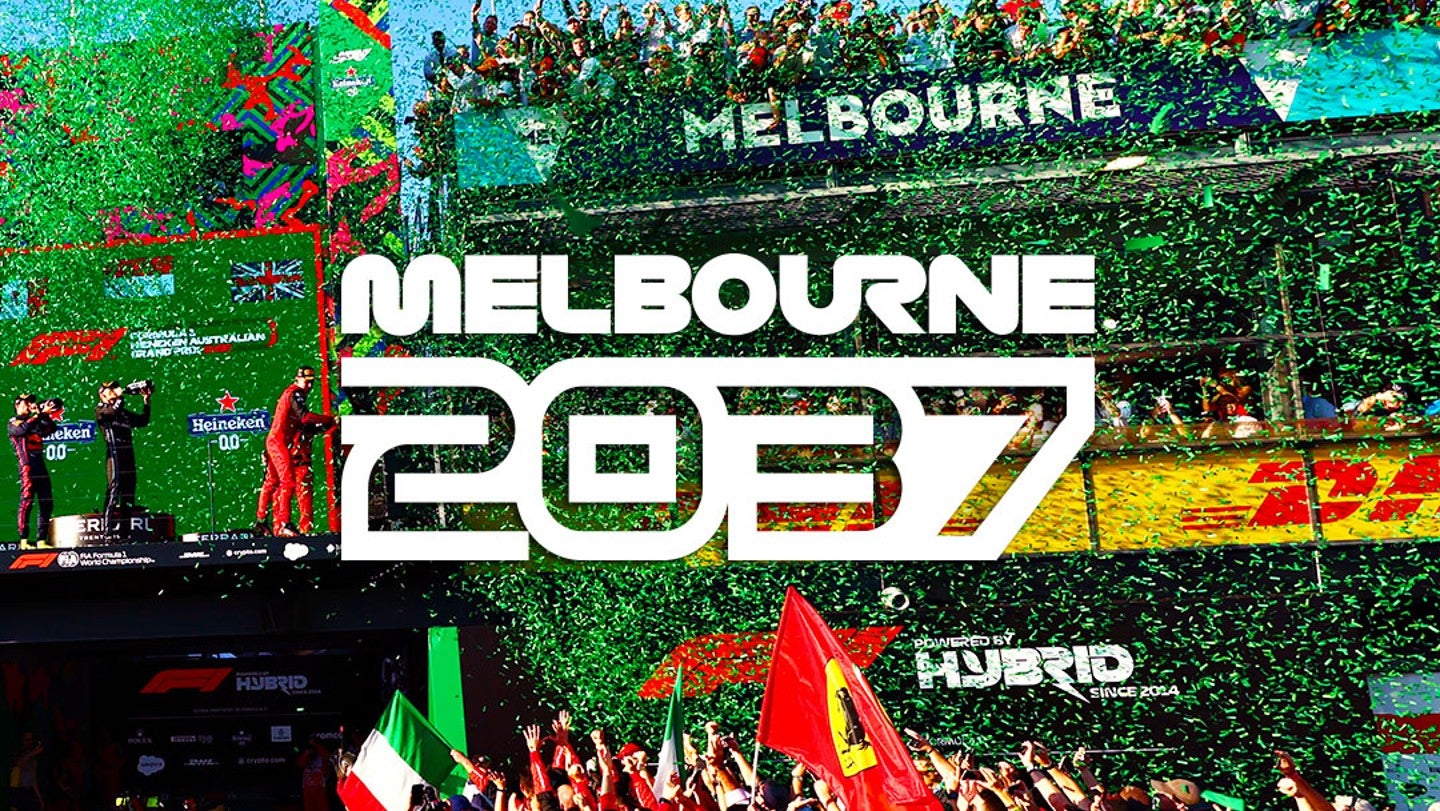 The Australian Grand Prix will remain on the calendar of the Formula 1 (F1) motor racing series until at least 2037 through a fresh contract extension.
The new deal, agreed between F1 and the Australian Grand Prix Corporation (AGPC), represents a two-year extension to the 10-year deal agreed earlier this year to keep the race in Melbourne until 2035.
The AGPC announced the development on the event's Twitter account today (December 16).
Melbourne will now be the home of Formula 1 until 2037! 🇦🇺

The additional two year extension is on top of the 10 year deal secured earlier this year 🙌 #AusGP #F1 pic.twitter.com/elVRT9FOgj

— F1 Australian Grand Prix (@ausgrandprix) December 16, 2022
The Australian Grand Prix is one of F1's long-standing races, becoming a World Championship event in 1985, with Melbourne's Albert Park serving as the sole host since 1996.
Andrew Westacott, chief executive of the AGPC, said: "To have secured what is now 15 years of further tenure for the Formula 1 Australian Grand Prix in Melbourne is an outstanding outcome.
"It provides so many benefits to our city, our economy, and our exceptional events industry, not to mention the aspiration it provides to young Australians pursuing their dreams in motorsport."
The two-year contract extension is understood to be a contra arrangement after F1's decision to rearrange the calendar in 2024 to allow Saudi Arabia to host the season-opener "out of respect for Ramadan."
As part of the 2035 deal, Melbourne was set to host the opening round of the season in both 2024 and 2025 to cover Ramadan, during which Formula 1 would be unable to race in Muslim countries.
However, in 2024, Ramadan begins on March 10 and runs through April 8 – dates that coincide with the start of the F1 season.
To simplify the calendar and the pre-season needs of the teams, the 2024 season will start in Saudi Arabia on March 3 before heading to Melbourne.
Melbourne will still host the opening round of the championship on four occasions between 2025 and its current expiry in 2037.
The 2023 campaign begins on March 5 in Bahrain before heading to Saudi Arabia on March 19. The Australian GP will be round three of the season on April 2.
In a statement, the Victorian State Government said: "The demand for next year's race has already reached fever pitch, with event organizers eyeing record attendance number after tickets for the main race day sold our in only three-and-a-half hours after they went on sale."
This year's race drew a record crowd of around 419,000 throughout the weekend.
Meanwhile, the AGPC has said it is in the process of seeking a new chief executive after announcing Westacott will not seek another term when his current agreement ends on June 30 next year.
The move brings an end to his tenure with the AGPC, where he started as general manager for operations in 2006. He was promoted to the top job in February 2011 and will leave as the longest-serving chief executive, having delivered 15 Australian F1 Grands Prix and 15 Australian MotoGP Grands Prix.
During his tenure, Westacott oversaw several contract extensions, including the agreement earlier this year that locked Albert Park in the F1 calendar until 2035.
He was also pivotal in the recent redesign of the Albert Park layout and the first resurfacing work since the race moved from Adelaide to Melbourne in the mid-1990s.
Westacott said: "It's been a source of immense pride to be able to work for the Australian Grand Prix Corporation for so many years and to work so closely with the wonderful AGPC team and all those involved in our major events industry, including those at Formula 1 and MotoGP.
"Thirty events, a few cancellations along the way, and record-breaking crowds in 2022 have all provided special moments."
Elsewhere, Sky, the pay-television operator in New Zealand (NZ), has recaptured the rights for F1 in the country from next year after the decision of incumbent holder Spark Sports to end its sports streaming service.
The multi-year agreement will see all F1 races shown on Sky's platforms from January 2023, along with support content and analysis starting with the Bahrain GP season-opener.
As part of the deal, Sky will deliver the Australian Grand Prix free-to-air, as well as highlights of each F1 race.
Sophie Moloney, chief executive of Sky NZ, said: "F1 is spectacular to watch, and we know from our research that many of our customers are very keen for us to get this exciting content back on Sky.
"We also expect it to attract new customers, particularly to our streaming service Sky Sport Now.
"Our commitment to attracting new and diverse sports fans, and to deliver to all New Zealanders, is also clear in the free-to-air aspects of this deal.
"We make careful and strategic choices about the content we buy, and we're delighted to welcome F1 back to Sky."
Sky NZ held the rights to F1 until 2019 when it was replaced by telecoms company Spark after failing to renew its deal with the series.
Sparks' three-year deal saw it provide full live and on-demand coverage of the series on its newly launched sports streaming service.
However, the firm has announced today it would close its sports streaming service and instead distribute content through Television New Zealand (or TVNZ more commonly).
Ian Holmes, F1 director of media rights, said: "As our sport continues to grow and attract new fans around the world, we are delighted to reach this agreement with Sky New Zealand.
"In 2022 we reached new heights in viewership across our TV and digital platforms, as well as in race attendances and 2023 will be bigger again.
"We are the only truly global championship in sport, and we are proud to bring our world-class coverage to every corner of the globe."