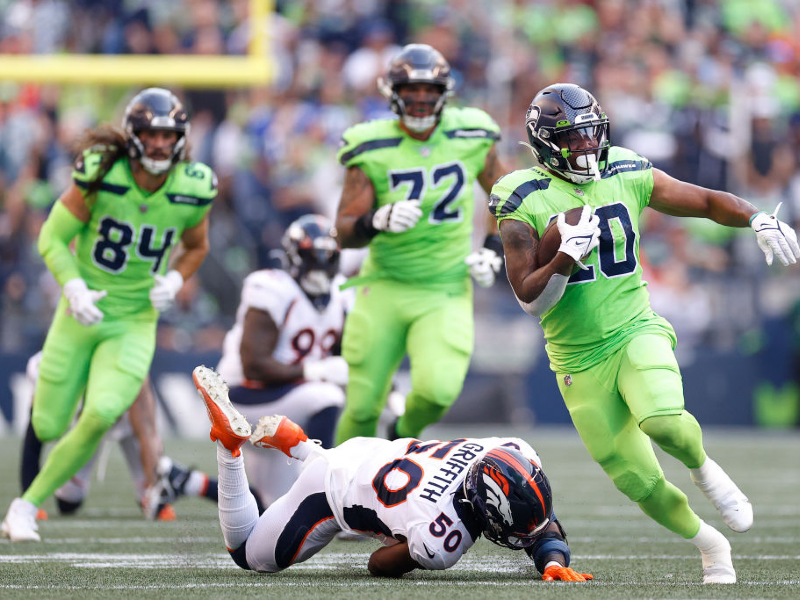 DraftKings, the US fantasy sports and betting provider, announced earlier today (September 13) that it has become a sponsor of domestic coverage of American football's Thursday Night Football (TNF) NFL action on the Amazon Prime Video streaming service.
The multi-year deal between the two parties will "deliver fans engaging pre-game content and unique betting offers every Thursday throughout the NFL season …," DraftKings has said.
The collaboration will start on Thursday (September 15) as the Kansas City Chiefs take on the Los Angeles Chargers in the inaugural Amazon TNF of the 2022 season.
Through the deal, Amazon will integrate DraftKings content into the pre-game build-up, including odds and other sports betting insights.
In addition, the duo will collaborate on TNF-themed offerings that will be made available on the DraftKings Sportsbook mobile app.
Amazon holds exclusive domestic rights in the US to 15 TNF games per season between 2022 and 2032 through a tie-up agreed in May 2021, which GlobalData Sport estimates to be worth in the region of $1.1 billion.
In recent seasons, Amazon has held joint TNF rights with Fox Sports.
Thursday's encounter will mark the first time in NFL history that a streaming-only provider carries a weekly game package.
Stephanie Sherman, DraftKings' chief marketing officer, said: "Collaborating with one of the world's leading technology brands in order to offer engaging content to viewers of TNF on Prime Video is a tremendous opportunity for DraftKings.
"Prime Video is an innovator in live content and we both have a similar focus on constantly improving our customers' experiences. We look forward to working with Amazon to bring millions of viewers a premium and enhanced experience …"
This does not mark the first tie-up between DraftKings and the NFL. In April last year, the league brought on board that fantasy firm, as well as Caesars Entertainment and FanDuel, as its first US-based sports betting partners.
Danielle Carey, head of NFL sales at Amazon Ads, added: "We are thrilled to collaborate with DraftKings to bring fans more insights and excitement as part of the TNF viewing experience. DraftKings content will contribute to lively pregame discussions [and] fan engagement …"
Amazon will feature DraftKings' content at all 15 TNF games this season.
Late last month (August 23), Amazon Prime Video announced a multi-year deal with DirecTV, the prominent international satellite broadcaster, through which its coverage of TNF will be shown across the US in restaurants and bars.
The agreement will enable such premises to cover TNF via a DirecTV subscription, and covers over 300,000 commercial and out-of-home venues across the US.
While many bars and restaurants do not have access to Prime Video, DirecTV already holds a significant share of those establishments as customers, given that it currently provides access for them to the NFL Sunday Ticket package.
Image: Steph Chambers/Getty Images