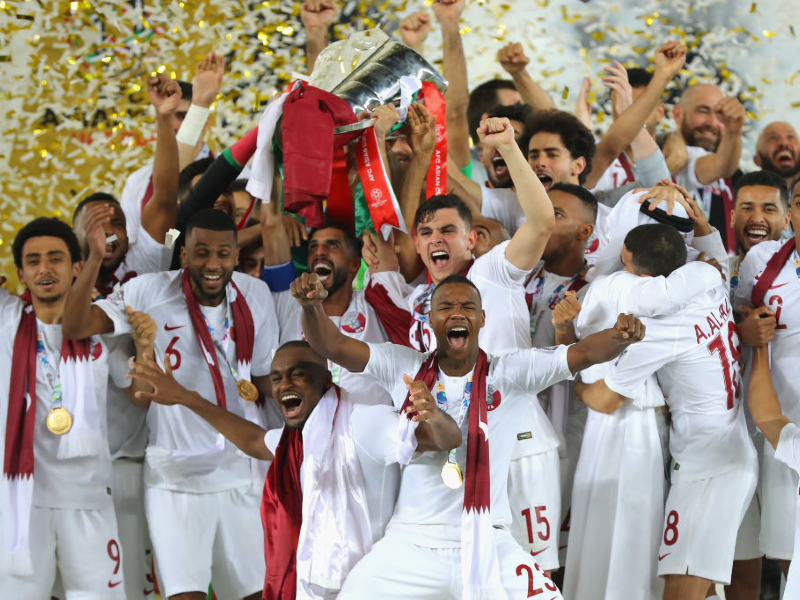 The Asian Football Confederation (AFC) has today (October 20) announced the expansion of its deal with German pay-TV broadcaster Sportdigital to cover next year's AFC Asian Cup in Qatar.
Through the new tie-up, the national teams' tournament will be shown by Sportdigital in Germany, Austria, and Switzerland.
The existing agreement between the German broadcaster and the AFC (struck in September 2020) already encompasses the AFC under-23 Asian Cup in 2022 and 2024, all AFC's men's youth competitions, and the AFC Cup.
The expansion has seen Sportdigital move to also include the AFC's premier men's national team competition.
The deal was brokered by Football Marketing Asia (FMA), the agency responsible for the sale of commercial rights to AFC tournaments.
Sportdigital will make all AFC competitions available to its customers via both its array of linear channels and via its digital platforms.
Datuk Seri Windsor John, general secretary at the AFC, said: "Each edition of the AFC Asian Cup has reached new records in TV viewership and digital engagement and this partnership is yet another fine example of the ever-expanding stature of Asia's crown jewel."
Gisbert Wundram, Sportdigital Fussball's managing director, added: "We are very pleased about the expansion of our collaboration with the AFC and FMA, and we thank them for their trust. With the addition of a top-class competition like the AFC Asian Cup Qatar 2023, we can offer our spectators another highly attractive continental football championship.
Patrick Murphy, board member and chief executive at FMA, also commented on the expanded deal: "We look forward to working closely with Sportdigital to bring the AFC Asian Cup Qatar 2023, Asia's premier men's national team football competition to audiences in these territories through Sportdigital's premium broadcast services."
Earlier this month, BeIN, the Qatar-based pay-TV sports broadcaster, announced the extension of its relationship with the AFC until 2032.
That broadcast deal includes a wide array of AFC events and tournaments over three cycles including 2022-24, 2025-28, and 2029-32.
Image: Francois Nel/Getty Images