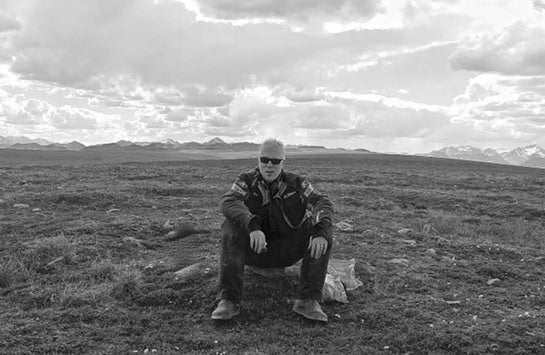 Towards the end of our interview, which takes place in Lima, on the afternoon of the day on which Los Angeles has been confirmed as host of the 2028 Olympic Games, Terrence Burns, the bid strategist who has acted as chief marketing officer for LA 2028, is telling me a story.
We're sitting in the lobby of the smart, modern waterfront hotel in which the LA 2028 bid team has been staying, and there's a sense of the calm before the victory celebration storm. Later that evening, most of the team, including Burns, will wind up, fully-clothed, in the hotel swimming pool.
I've asked him to name his most outstanding Olympic Games moment, and he's chosen one from an Olympics that took place long before he was born: the now-notorious Berlin games of 1936. It's the story – well enough known, though not to me, as it happens – of Luz Long, the German long jumper who, in front of members of the Nazi high command, including Hitler, Goebbels, Goering, Hess and Himmler, helped his rival, USA's Jesse Owens, the black grandson of slaves, to a place in the final and ultimately to the gold medal.
Having already won the 100 metres and before going on to win the 200 metres, Owens, the world record holder, had no-jumped twice in the long jump and was in danger of failing to qualify for the final. For his third and final attempt at the distance, Long, an admirer of the great US athlete, who was still aged just 22, took him to one side and advised him to move his marker back to ensure that he took off well short of the board and avoided a third and fatal no-jump, knowing that he could easily clear the qualifying distance – which he then did.
Owens and Long went on to contest the final, with the lead changing hands several times, before Long finally failed to match Owens' 8.06 metres, handing Owens the gold medal. He was, however, the first to congratulate Owens, and they posed together for photos before walking arm-in-arm to the dressing room, despite the obvious risks to Long of such actions in front of senior Nazis.
"I can get anyone crying with that one," Burns tells me, unnecessarily, for my eyes are already prickling. And, lest this sounds cynical, he also points to the tears in his own eyes.
---
What he knows instinctively is: we all love a good story,
especially one of achievement against the odds; and we all like to be
moved
---
This is the key to Burns' success as a communicator. What he knows instinctively is: we all love a good story, especially one of achievement against the odds; and we all like to be moved. What he's also learned, though I'm sure he wouldn't say so in so many words, is this: no bid ever failed as a result of overestimating the sentimentality of International Olympic Committee members.
This is what has made him the doyen of the bid presentation, this understanding that a bid, or a brand, for that matter – he started out, and is still involved, in brand marketing – needs a narrative. Bid presentations conceived and/or written by Burns are never just an exposition of a city's virtues – they always have an emotional hook.
LA 2028's final presentation earlier that day – albeit in a cause that is already won, with the IOC seeking only to rubber stamp its earlier decision to award the 2024 games to Paris and the 2028 edition to Los Angeles – contains a classic Burns-ism. Janet Evans, the US former world champions and world record-holding swimmer and winner of four Olympic gold medals, is speaking. "Like most Olympians," she says, "my parents were a huge part of my Olympic success. They sacrificed as much as I did, and the gold medals I won were as much theirs as mine.
"My dad turned 81 years old last week; and his health isn't the greatest. So, this race for 2028 is the last one in which he will watch me compete.
"That's makes today even more poignant and sweet for me. I want to share one more victory with him…"
After the presentation, Burns tells me, Juan Antonio Samaranch junior, the IOC vice-president and son of the former IOC president of the same name, came up to him and said: "You did it again, Terrence. I cried through your presentation. You always make me cry."
As for Evans, Burns says that he was unsure whether she would agree to speak the words he had written for her. Indeed, when she first read them, knowing she would have to speak them in front of a hundred IOC members and the world's media, she, too, cried, but decided to say them to "pay tribute" to her father. "She wouldn't look at me and I wouldn't look at her," Burns says, "but it made us not look like a bunch of Americans that were just focused on money and winning."
Burns' first successful bid experience was with Beijing for the 2008 Olympics. "That's when I realized the bid game wasn't just a technical exercise," he says. "It could and should be a brand and marketing opportunity." Since then he's worked on several winning bids (Vancouver 2010, Sochi 2014, PyeongChang 2018, Russia's bid to host the 2018 Fifa World Cup), but also on his fair share of losing ones (Moscow 2012, Doha 2016, Rome, then Madrid 2020, Lviv, then Almaty 2022).
"It's all about creating a story, creating a 'why'," he says. "'How' is always easy. 'Why' is what we pioneered with Vancouver, Beijing and PyeongChang, with the 'New Horizons' slogan." In the race to host the 2018 winter Olympics, PyeongChang, which had lost twice before, was up against strong competition from Europe's winter sports heartland: Annecy in France; and, especially, Munich in Germany.
"I realised we couldn't compete on the normal KPIs," Burns says. "'We will create a winter sports market in Asia for young people who have never had it': that was the message that cut through. The first assignment is always to spend three months doing research, talking to sponsors, NOCs, IOC members. It's a sway analysis: how are we different from these other cities? Often, it's obvious but you have to dig deeper to get into emotional, not functional, matters.
"PyeongChang for two straight bids lost because it only wanted to talk about peace on the Korean peninsula – and that's not a currency for IOC members." Perhaps – who knows – such an approach would have more resonance nowadays, although it has to be said that there's not much sign of next February's games acting as any kind of brake on the present hostilities.
---
If my team gets on stage, it will hold its own in terms of messaging and speaking
---
Like other bid consultants, Burns can't help lamenting those lost bids, the ones that got away, especially the most recent, Almaty 2022, an apparent outsider which lost out by just four votes to its sole rival to stage the winter games in that year, Beijing. The bid journey is a highly-charged one. "I was all in when I worked for Almaty, then Beijing won," he says. What he does claim proudly is this: "If my team gets on stage, it will hold its own in terms of messaging and speaking."
Still, I imagine it must be difficult to persuade senior politicians (sometimes even heads of state) and sports officials to toe the line in bid presentations. Surely he must regularly face a situation in which they think they know better? But no, Burns says (and maybe this is a tribute to his outsize, but equable southern states personality: he's well over six feet tall and addresses everyone equally as 'brother', or 'bro'): "I'll be honest. What we do and what we know is so specialised, and the knowledge base out there is limited. I've never had a situation where I had to argue with a client about what it was I was writing for them. It's a very unique, specialised world. Even for a guy like Casey [Wasserman, the LA 2028 bid chairman and founder of the Wasserman sports agency], whose life is sport, and he's magnificently good at it, but Olympic bidding is a unique skillset.
"The challenges I've had are secondary and tertiary: for example, in bids from hierarchical societies where someone thinks they can't speak because there's someone above them. But I usually win those battles. My job is to help them win." As for LA 2028, he says: "I haven't worked in America in 20 years, so I had to adjust. But it's been cool. I used to say the brightest and best no longer go into politics; but then I met Eric Garcetti, and he is one of the brightest and best."
Garcetti, the mayor of Los Angeles, aged 46, is a rising star of US politics, tipped to go on to become governor of California and maybe even – who knows – one day, president of his country. Throughout the bid process, he has been a star performer: calm, smiling, friendly, confident but not arrogant, and a brilliant orator. "He's a guy that needs no guidance from me," Burns says. "He's jumped in and helped with speaker training."
A little research uncovers an interesting fact about Garcetti: he is, as Burns points out, a trained actor. Majoring in political science and urban planning at Columbia University, Garcetti co-wrote and performed in three years of the Varsity Show, a student-written musical, whose past co-writers include Richard Rodgers and Oscar Hammerstein. In a bizarre case of art imitating life, or vice-versa, from 2010 to 2012, a year before he was elected Los Angeles' mayor, he even appeared as 'Ramon Quintero', the fictional mayor of the city on a TV show, The Closer, and its spin-off Major Crimes, of which his father Gil Garcetti was consulting producer.
Bid consultants can usually only pray for such star appeal and presentational ability from the politicians in their teams.
Having spoken to IOC members about the bid process, I've written before that there is a danger that it is so professionalised that the bids are becoming almost indistinguishable. Burns takes issue with this. "It has become professionalised for sure – why not?," he says "There is an incredible amount of money on the line. I think it's an empty criticism, frankly – complaining that something is 'done too well' is silly. If you recall presentations from years ago, they were laughable in content and delivery. How is the IOC supposed to make an informed decision with a terrible presentation?"
However, pressed further on the issue he does acknowledge that presentations, at least, are becoming more similar and says, "Here's the reason why: we're answering their [IOC members'] questions, and they all ask the same questions. The old process is so inflexible that it has corralled everyone into the same answer, and then the only differentiation is personality or brand message. Everyone's got venues, an MPC, an airport, hotels… The IOC should strive for originality."
Burns is an enthusiast for the IOC's Agenda 2020 reform programme which aims, among other things, to reduce the costs and complexity of the bid process. With LA 2028, he says, "We took the IOC and Agenda 2020 at its word; we purposefully did not do the promotional things or incur the expenses that bids typically do – we couldn't frankly, as we were a privately funded bid. In the past, it has been a bit of an arms race to spend – or should I say waste – a lot of promotional dollars in a bid. We didn't do that and I think – or I hope – we got a little credit for that. I think a lot of the 'accepted dogma' of how to promote a bid has been flipped on its head."
What does he mean by the 'accepted dogma'? "This [Agenda 2020] has forced cities to look at ways they had to spend money in the past. As a bid city, you're the biggest sucker in the Olympic movement; everybody milks you. There are useful and effective promotional expenditures. But you still have to have an incredible story that cuts through, and make friends with IOC members and international federations. The hardest thing is to say no to international federations that want more than you can afford."
It's been a weird bid campaign, the one for the 2024 and, ultimately, the 2028 games, with the usual element of competition removed late in the process, to create a strange sense of a fait accompli that has been, to say the least, deflationary (I can only imagine what the city authorities in Lima, who bid to host the Session expecting to become the focus of worldwide attention for a few days, thought of the decision).
Has it set any precedents for the future promotion of bids, or is it just a one-off, never to be repeated, I ask? "I think lots of precedents were set in this campaign – good ones, including a much more collaborative process with the IOC," Burns replies. "As to the future, I think the IOC needs to look at potential bid cities as the key to their own brand, not something distinct and separate – that's what's caused all the problems up to now. Bid cities and OCOGs are the living manifestations of the Olympic brand during non-games time. But, it's still a relationship game with the membership and the Olympic family. They have to know you and like you before they will vote for you.
---
I'm a brand guy, and brand management begins with the product. The city is the product
---
"I'm a brand guy, and brand management begins with the product. The city is the product. Every two years, there's a beauty contest. Whether the city is or is not 'on strategy' is never discussed. The IOC needs to be more pragmatic about: 'Which cities or regions would we want the games to be hosted in over the next eight to 12 years?' It needs to identify cities and tell them what they need to do. That's brand management, that's how McDonald's chooses a location for its restaurants. For example, what if they said, 'Before 2030 we have to have the games in Africa. Which are the cities? Let's go and talk to them'."
Everyone knows the IOC is facing a crisis in persuading cities to bid to host the Olympics – one of the reasons it took the decision to award the 2024 and 2028 games simultaneously was to avoid the risk of losing completely one or the other of two very strong bidders. So what should or could the IOC do to attract more bid cities?
"Treat selecting bid cities as a branding exercise," is Burns' answer. "Bid cities are the seedlings of the Olympic forest – it should not be left to chance, or a beauty contest. The IOC must manage its brand, and by that I mean, take a long-term strategic look at where it wants its games to be held and why.
"It needs to identify those cities, and begin a process to help them prepare to be a bid city – that is a very different dynamic than in the past. Once you have a basket of cities with real potential, then let them compete in some context because that competition can and should provide excitement and interest in the movement, if done correctly, because it's 'evergreen' – it is always ongoing."
So what would be Burns' top five most important factors in persuading IOC members to vote for a bid, and why? "Well that's obviously changed with this campaign, hasn't it?," he replies. "It varies depending on the bidding country to be honest. Some countries must spend a lot of time proving they are 'dependable', or that they can 'deliver'. But basically they are:
1. "You must show that you are competent
2. "You must show that you understand the movement
3. "You must make friends and alliances because this is still a relationship game
4. "You must be 'likeable'
5. "You must have a technical plan that is realistic and affordable (now).
"I would add that you cannot ignore geo-politics either."
Burns was born in Nashville, Tennesee, the home (of course) of country music, in 1958. "I like country music," he says, "but I love cowboys." He's an admirer of cowboy art, often featuring a lone rider in a vast prairie landscape, and it's pretty obvious that his own chosen sport, adventure motorcycling, is an extension of his admiration for this romantic mythology (just take a look at the picture at the head of this article, taken on a cross-country motorcycle trek of Alaska in 2013, with the same three friends with which he undertakes such an adventure every year). "It's refreshing for seven days just trying to stay alive," he says. "There's nothing more bracing.
"I love the ethos of the American west: mythical, self-reliance, hardy, iconoclastic. It's a part of America that still embodies the promise of what it set out to achieve. I'm a student of history and I like putting it in presentations. The IOC was the first to throw South Africa out [of the games, during the apartheid regime], and the first to welcome it back. They have these moments of moral clarity and vision. The Olympics are an ideal managed by human beings who cannot always be ideal. But at least they have an ideal. They're criticised for a lack of good governance, but people don't look at the Olympic Charter. It's about values."
So how does he feel about working so closely with an organisation that is once again mired in corruption allegations concerning alleged vote-buying by Rio de Janeiro in the race to host last year's games? "It would concern anyone," Burns says. "That behaviour can't be tolerated. That's why I say the Olympics are an ideal, but they're served by men and women that are not ideal. Maybe that's a cop-out, but I think the Olympics stand for what Martin Luther King said: 'The moral arc of the universe is long, but it bends towards justice'. I'm disappointed, but karma's a bitch and what goes around comes around. The overwhelming majority at the IOC are good people doing things for the right reason and are as appalled as you or me."
Burns' path into sports marketing was indirect and accidental. He was an undergraduate studying dentistry at Emory University, a private university in Atlanta, but having scored a D in chemistry, switched to business school. He then went to work for Delta, the US airline – as a janitor initially, he claims, actually cleaning toilets and stripping paint – before going back to graduate school and thence to working in marketing for Delta, receiving his introduction to the Olympic world when it became the official airline of the Atlanta 1996 games.
He went on to make his name in Olympic marketing working for Meridian Management, the marketing company that was partly owned by the IOC until it took its marketing services in-house in 2005. Burns is now co-president of Teneo Strategy, the management consulting firm, running its sports division from his offices in Atlanta.
---
The most beautiful thing about bidding is that every two years I meet a brand-new group of dreamers, who are not cynical
---
"The most beautiful thing about bidding," he says, and here the marketing man gets fully into his stride, "is that every two years I meet a brand-new group of dreamers, who are not cynical. It refreshes me, it resurrects me and it keeps me fresh and young. I've learned so much. What I know is what people around the world have taught me. And I get paid for it."
His enthusiasm for Agenda 2020 is interesting, I say, given that its focus on reducing the costs of bidding (arguably, at least in part, by eliminating the need to hire expensive consultants like him) threatens to make him redundant. But he sees it differently. "My role is to help bid cities develop their own story and tell it in terms that are relevant to the IOC, and are differentiated from the competitors," he says. "I think there will always be a need for that. I don't do technical consulting and I've never lobbied an IOC member in my life. So, no, I don't feel threatened at all – if anything, what I do may be needed more so than ever, as the process makes the cities more and more alike."
So what, exactly, is it that a bid strategist (his own description of his role) does? What is he good at? "I'm good at empathy," he says. "I'm good at working in an international environment, which Americans typically aren't good at. I'm good at messaging: taking complex things and boiling them down to clear messages. I'm good at marketing, at making people like us, making people vote for us.
"Maybe that means I'm a communicator," he concludes, before adding, endearingly: "Or maybe I'm full of s–t; I don't know."
Sportcal