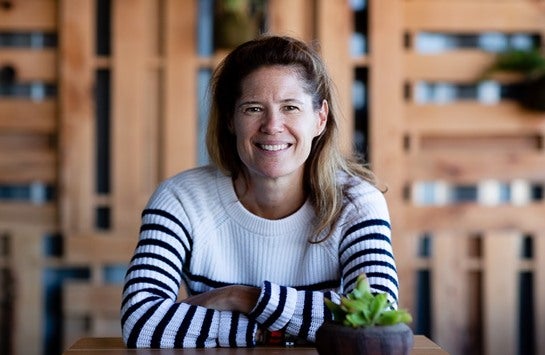 In September, a surfing event took place that is set to mark a paradigm shift in the way the sport is scheduled, consumed and perceived. For the first time, in the Men's and Women's Championship Tours of the top-tier World Surf League, an event, California's Surf Ranch Pro, was held at an artificial facility or 'wave system'.
Even the sceptics were impressed, with Todd Prodanovich, editor of 'Surfer' website, writing that, "while I still don't think that this bizarro-world format has any place alongside the rest of the Tour stops as a title-affecting event, I will say that it's thoroughly novel (in surfing) and actually pretty awesome."
The argument of Prodanovich and other surfing traditionalists – if a stubbornly anti-establishment sport like surfing can be said to have traditionalists – had been that one of the fundamental skills of the best surfers is the ability to react to what he calls "the element of chance – the randomness of the ocean." And what a wave pool does is to eliminate chance and randomness from the competitive equation, introducing an alien element of predictability.
"Don't get me wrong," Prodanovich concluded, "the wave pool is still a sideshow… But, hey, sideshows can be entertaining as hell, and this format allows us to see the most competitive surfers in the world push themselves in a new way, and there's something to be said for that."
But there's much more to wave systems than the vexed question of whether surfers think they reproduce 'authentic' surfing conditions. Just think of the benefits for TV scheduling, and the first-time-ever ticketing, branding and hospitality opportunities… In fact, just think of the ability to be able to do what virtually every other professional sport has always done: tell fans: 'an event will take place at this time in this place; and, by the way, don't worry, the action will be guaranteed'. And then get them to pay to watch or attend.
No wonder Goldschmidt is a big fan, and is keen to see surfing's Olympic debut in Tokyo in 2020 (where it will join the Olympic programme for the first time at the behest of the organising committee, alongside baseball/softball, karate, skateboarding and sport climbing) taking place in a wave system. And there's another reason. In 2016 the WSL bought a majority share in Kelly Slater Wave Company, the surf pool technology company. So it has a financial stake in the success of the technology. And Tokyo's first-ever wave system, scheduled for completion in December 2019 (in time for the Olympics), is being built by… Kelly Slater Wave Company.
Speaking on a visit to London (she relocated from her home city to Santa Monica, California, where the WSL's headquarters are located just over a year ago, when she accepted the chief executive job), Goldschmidt says: "In Tokyo, we feel very strongly it should be on a wave system. At that time of year, the weather is temperamental. A wave facility would guarantee world-class waves. A facility could be built and tested in time. The athletes would like it to be in a wave system from a sporting point of view. From a broadcast conditions standpoint, the best surfers winning is the best option."
What about the argument that the only truly authentic surfing takes place on natural ocean waves, I ask? "Some share that view," Goldschmidt replies. "But the Olympics are such a shop window to celebrate and help the sport grow. [Ocean waves] are fine at certain times of year when conditions are good. But when we've got one shot to make a first impression, we think it should be in a guaranteed environment. It's such a big broadcast opportunity. The Olympics are a challenge with a tight schedule; with a wave system, you just push a button.
"But," she concludes, "we'll support whichever…"
The WSL's preference has been communicated in meetings with the International Olympic Committee, the International Surfing Association and Tokyo 2020, Goldschmidt says, and it's now "for them to determine." However, the stance would appear to place the WSL at odds with the ISA, at least, whose president, Fernando Aguerre, has repeatedly insisted that the Olympic surfing competition will take place in the ocean and has even approved the proposed location: Tsurigasaki Beach in Chiba.
In December last year, the WSL and ISA reached a "landmark agreement" on Olympic qualification which, they said, will ensure the participation of top WSL professional surfers at the 2020 Olympics.
"In principle," according to a joint statement at the time, "the agreement will see up to 18 of the 40 places at the Games reserved for WSL Championship Tour (CT) surfers (10 men and eight women), with the remaining 22 places determined at the 2019 and 2020 ISA World Surfing Games, the 2019 Pan American Games in Lima, and a single slot (each for men and women) for the host nation (Japan)."
The announcement came in the wake of an agreement between the two in 2016 for the world's top surfers to compete in last year's edition of the ISA's World Surfing Games, after the ISA and WSL agreed on the dates. That agreement was then extended to 2020.
As with skateboarding, there are some surfers who fear that becoming part of the Olympic juggernaut will undermine the freewheeling culture of their sport. For them, the Olympics are simply not, and never will be, cool. "I respect those views, and I appreciate where they're coming from," says Goldschmidt. "But the value and culture of surfing won't change because it's in the Olympics. It's a showcase, an opportunity to share surfing with the world. We want to protect what's so unique about surfing, so it can hold onto those values."
---
We're [already] commercially sustainable, even though we don't know when we're going to run, and we can't sell a ticket
---
The advent of the wave system looks set to transform the WSL's income streams, which, as things stand, rely disproportionately on sponsorship (45 per cent), with media rights accounting for 25 to 30 per cent and the remainder being made up of licensing, hospitality and a small amount of ticketing. "Compare us to other sports," says Goldschmidt. "We're [already] commercially sustainable, even though we don't know when we're going to run, and we can't sell a ticket. But from a commercial perspective, wave facilities are important.
Goldschmidt points out that linear TV distribution of the WSL more than doubled last year. A chart sent to me by the WSL shows that the number of linear broadcasters showing WSL coverage worldwide increased from eight in 2017 to 19 in 2018, including the addition of the likes of the UK's Sky, Spain's TV3, sub-Saharan Africa's Supersport and Southeast Asia's Fox Sports.
"Within the next two to four years," Goldschmidt continues, "media rights will make up a more significant proportion [of revenues]. In the past, the challenges have been 'programmability' and also a narrow focus. But in the last 12 months we've had a couple of big announcements and the addition of the long-format, episodic, scripted documentary, which means we have much more to offer. Now that we'll have programmability with wave systems there's more interest from broadcasters than ever before."
One of those 'big announcements' was a two-year deal with Facebook for the social media giant to become the exclusive digital home of the WSL from January this year, building on a one-year, non-exclusive streaming deal in 2017, in which WSL claimed that more than 13.9 million people watched its events on Facebook.
The contract covers all elite men's and women's Championship Tour events, the Qualifying Series 10,000 and Big Wave Tour events, as well as the World Junior Championships, this year and next. Additionally, there is a streamed weekly magazine show called Surfing Sunday.
"Broadcast is a big focus," Goldschmidt says. "Facebook is significant for us, our first global sports rights deal." Facebook has exclusivity over "certain rights," Goldschmidt explains, albeit the WSL also has agreements with other social media sites, including Instagram and Snapchat. "What makes surfing unique is the number of angles to share," she continues. "There's a crossover into lifestyle, ocean conservation… It transcends from sport into lifestyle really well. From a content perspective, there's a plethora of opportunities. Being as broadly available as possible is important, on lifestyle as well as sports channels."
The WSL has just appointed Erik Logan as president of
content, media and WSL Studios. Beginning in January 2019, Logan will be
responsible for delivery of all live and non-live content and media, in
addition to global distribution across all the WSL's owned and operated
channels, as well as its partners.
He will oversee the creation of WSL Studios, which aims to
deliver a broad range of high-quality scripted and unscripted surf and
lifestyle content.
What are the WSL's priorities for, say, the next three years, I ask? "Audience growth, and being even more scientific and focused on fans and consumers to grow that," Goldschmidt replies promptly. "A 'consumer-first' mentality. Nothing is more important than growing the audience.
"We're also very focused on the Kelly Slater wave system," (she adds unnecessarily). "It's a game-changer for the sport. And we're focused on growing the profile of the athletes, making them more recognisable, making them more known. We've done very well from a social media perspective. We way over-skew. Facebook had never seen a sport with such social engagement.
Research by Hookit, the California-based analytics and
valuation company, covering Facebook, Twitter and Instagram posts of 1,255
leagues, teams and federations across the globe from mid-2016 to mid-2017 found
that a WSL video shot near its annual Western Australia event was the
most-watched video globally, with over 121 million views.
To be fair, the video showed cute dolphins, not people, enjoying themselves surfing in the waves, but still… Goldschmidt's point is that surfing is also lifestyle. "There's a sweet spot where they intersect," she says. "We have more content options. Huge for us is ocean conservation. It's fortunate for us (although not for the planet) that it's so topical, with plastics and climate change. The ocean is our playground, so we see surfers picking up plastic off the beach. To be purpose-driven is a massive opportunity for us. It's good for business also, because brands want to associate with us."
Goldschmidt's own experience, until she joined the WSL, was very much in the arena of traditional sports: basketball, tennis, rugby. I can imagine, I say, that there might have been scepticism in some surfing quarters over whether someone who is seen as not having the sport in her blood is qualified to lead it. "The question has been asked," she admits. "But in my experience, people are open-minded. I was hired because they wanted me to bring a different perspective.
"I have a lot to learn, but I want to make sure we have that balance: getting it right through trying new things, making changes. If we're not moving forward, we're going backward. But the WSL is professional, and it's committed to making sure we protect the values of the sport."
Goldschmidt joined the WSL in July last year after a little more than a year as group managing director of CSM Sport & Entertainment, the UK-based sports marketing agency, having served four and a half years as chief commercial and marketing officer at the Rugby Football Union, the sport's governing body in England, before that. "It wasn't what I thought I was going to do next," she says. "I was moving more into content. I was approached, and I was really intrigued.
---
Half of what I do every day I've experienced before, and half is very new
---
"I'm a surfing fan, but I didn't know much. But once I met the ownership group I realised I'd be given a lot of freedom to accelerate change. There's not a lot of committees and unions. That, combined with the Olympics, wave technology, ocean conservation. Half of what I do every day I've experienced before, and half is very new. Half, I feel I can do with confidence, but a lot is out of my comfort zone. It's a great balance; I love to be challenged."
Goldschmidt's rise in the sports industry has been impressive. Having been born in Wimbledon in south-west London in 1975, it's no surprise when she says, "tennis was my obsession." After she left school she tried for a year to make it as a tennis pro, but "got injured and wasn't good enough," so instead took up a tennis scholarship at Baylor University in Waco, Texas, which accounts for her somewhat transatlantic accent and outlook.
She credits Baylor, where she studied for a business degree and "became fascinated in the business of sport," for her accelerated rise through the sports industry ranks, saying: It got me my start and I wouldn't have had the same opportunities in the UK. The sports industry is bigger and more progressed [in USA]."
From Baylor, she joined Adidas, working on tennis and soccer marketing, and then went to women's tennis' WTA where she "ran marketing and sponsorship," and then onto the NBA. While there, the NBA moved its international operations to London and she returned to her home city to become managing director for Europe, the Middle East and Africa.
In 2011, Goldschmidt was appointed as the RFU's first-ever chief commercial officer, responsible for all of the revenue-generating elements of the business in England, including sponsorship, business development, media rights, stadium, retail operations, merchandising and licensing and all joint venture operations. In 2014, Goldschmidt and Jutta af Rosenborg became the first-ever female board members of golf's European Tour, having been appointed in a non-executive capacity.
While she was at the RFU, England hosted the 2015 Rugby World Cup, with Goldschmidt being credited with helping it to claim its highest-ever turnover for 2015-16. The RFU made a profit in the period of £102.3 million ($124.7 million), the first time it had exceeded £100 million and a 37-per-cent increase on the previous year, while revenues almost doubled to £407.1 million from £207.9 million, including £228.1 million from the Rugby World Cup.
So, it was with "mixed emotions" that Goldschmidt revealed in December 2015 that she was leaving the RFU for CSM where, as we know, she stayed for only a little over a year. Did that move represent the first misstep in her steady rise, I wonder. Did she find that the agency world wasn't for her? "I really enjoyed the agency world," is her reply. "CSM was going through a lot, and I learned a lot – but this [the WSL] was the right opportunity for me."
Like many successful people I've interviewed, Goldschmidt claims never to have had a career plan. Her advice to others starting out on a similar path is to be "open-minded and flexible. That's more likely to get you opportunities. I'm very curious and open-minded to where the next thing might come from. I thrive on being in challenging environments. That, and hard work. It's a competitive industry, and you've got to be willing to put in the hours."
Has she suffered any discrimination, as a (relatively) young woman working in the traditionally middle-aged male environment of sports administration, I ask (citing the fact that, despite the IOC's much-vaunted drive for gender equality, just two out of the 35 summer and winter Olympic international federations have female presidents – triathlon and curling)? "No," she says, "I've been really lucky. I've had opportunities I didn't have the right to have. Given the chance, people have backed me. If anything, it's been an advantage. I've been very fortunate."
Yet it's noticeable that perhaps the WSL's most radical move since Goldschmidt joined has been September's announcement that it is to offer equal prize money to male and female athletes for every WSL-controlled event in the 2019 season and beyond. With the move, the WSL claimed to be "the first and only U.S.-based global sports league and among those internationally to offer prize pay equality."
"For us it's a step I'm very proud of," Goldschmidt says. "It's a natural next step on the journey since the current ownership took over five years ago, and it represents a significant investment in women's sport. Because of what's happening in society, it did get a lot of attention. It's celebrating what's happening in society, but it was also the right time for us."
At the time of the announcement, Goldschmidt described the change as "simply the right thing to do" – and few would argue with that. Nevertheless, those that have opposed equal pay for female athletes in the past have typically argued that it is simply a fact that their commercial appeal and drawing power is not equal to men's. Goldschmidt who, after all, has worked at sport's commercial coal face for her entire career, describes this as a "valid point." And yet, she says, "We did it because it was right thing to do, but also because we think it is a good business decision – and we expect it to pay off commercially."
Female athletes have traditionally been prevented from
competing on an even playing field commercially, in part because they were so poorly paid, Goldschmidt contends, saying: "Audiences are lower, but the gap is closing all the time. Women were held back, and didn't have the opportunity to compete. That progress deserves to be accelerated; it's no wonder they didn't have the audiences and fan engagement. This is turbo-charging it. But I believe it also helps the men. Off the back [of the announcement] I've been involved in conversations we've never had before: potential new sponsors, media coverage, celebrities and influencers talking about it…
Returning to the issue of gender discrimination in the industry, she says (despite the international federation presidents issue): "I'm not sure sport is that different to other industries. In senior positions, it's commonly acknowledged there are more opportunities for men than women. Sports have been very progressive in changing the agenda in other ways and catching up. It won't change overnight, but it's about the right plans, giving opportunities. Happening organically is not enough. Natural change doesn't expedite the opportunities women have. It needs force behind it. It has to be done the right way, and timing is everything. As with equal prize money, sometimes you have to turbo-charge it."
Before ending, I'm interested to hear which events Goldschmidt would pick out as her top sporting moments from her varied career. Returning to her first love, she first cites Andre Agassi beating Goran Ivanisevic to win Wimbledon in 1992, when she was just 17 ("my first final at Wimbledon and a big deal at the time because tennis was my first love"). She follows this with the 2015 Rugby World Cup ("amazing to be part of"). And, finally, to no one's surprise, she selects this year's inaugural Surf Ranch Pro in California ("the first time a Championship Tour event was held at a wave facility").
"Surfing will never be the same again," she concludes.
To watch the Hawaii Women's Pro, the final stop of the WSL Women's Championship Tour, go to http://www.worldsurfleague.com/.