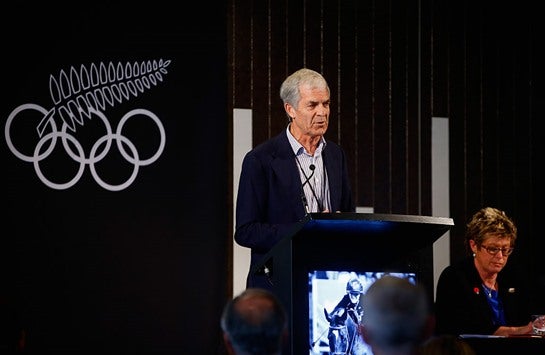 Barry Maister was a school principal for 15 years in his native New Zealand, and when he speaks, you listen. Tall and imposing, though quietly-spoken, he's passionate about education – he's only just stood down as chair of the IOC's education commission – and passionate about Olympism and the Olympic movement, having made his name as one of what you might call the regrettably rare voices of reason at the IOC during his 10 years as a member.
Speaking by phone from his home in Christchurch, he tells me: "It was one of the most tumultuous and challenging eras for the IOC and sport – an exceptional period of sporting life, some of which has made me angry and some of which was not unexpected. A new president [Thomas Bach] came into office with a clear agenda for change: 'change or be changed'. That made a difference. It was a period of significant change and reform."
Top of the list of those challenges for the IOC, Maister says, were: the Russian doping scandal and the strain it put on the relationship between WADA and the IOC; and the "rising voice of athletes and their unions in the world of sport."
---
It's challenging suddenly when athletes say they should have a greater say and share of the revenue
---
"It's challenging suddenly when athletes say they should have a greater say and share of the revenue," Maister says ruefully. An Olympic gold medallist in field hockey at the Montreal games in 1976, he adds: "My own background was that to go to the Olympics was special and unique in itself. Representing your country with pride was enough."
But a lifetime of working with young people means that Maister is not inclined to brood on the past. What worries and angers him now are the lazy 'misconceptions' that circulate, apparently unchecked, about the IOC and the Olympics.
These misconceptions can be summarised as:
• The Olympic Games, the IOC and the Olympic movement are all the same thing;
• IOC members are all fat cats, wallowing in cash and getting paid generous stipends for doing nothing;
• The IOC runs the Olympics to make money at the expense of the athletes and the countries that host the games;
• The IOC's philosophy and values are irrelevant – and are not followed anyway.
In comments that, he says, reflect talks that he gives around the world, Maister sets out to deal with each of these issues in turn. And you can sense his exasperation travelling down the phone line in waves from 11,000 miles away.
Olympism is more than the Olympics "People don't understand that the Olympic Games are not the Olympic movement are not the IOC," he says. "When people talk about knocking the Olympics, I'm never sure what that means. What I think that means to me is that the IOC doesn't promote adequately the work of the Olympic movement."
A glance at news releases on the IOC website for January alone reveals a range of activities that seldom appear in media reports, including: the IOC recognising 11 research centres worldwide for the prevention of injury and protection of athlete health; Bach meeting members of the joint Korean team at the recent Handball World Championships (the IOC takes great pride in its perceived role of helping to broker the start of a possible peace process on the divided peninsula); details of a new independent study that claims to confirm that the Rio 2016 Olympics provided significant economic benefit to the city; and a decision to create a 'toolkit' on mental health with best practices for athletes, sports organisations and athlete entourages.
"When I travel away from New Zealand for 130 days a year, they [critics] don't understand," Maister continues. "The IOC doesn't promote and educate enough about the wider scope of its work. Education is the core of the movement: educating the youth through sport. Peace work, refugees work, sports development work. When people knock the movement, they forget all that. They just talk about the Olympics and don't understand that."
IOC 'fat cats' The notion of over-entitled IOC members resurfaced most notoriously in recent years when Oslo pulled out of the race to host the 2022 winter Olympic Games, after Norway's VG newspaper studied the 7,000-page host city requirements manual and claimed that the IOC had made "ridiculous demands," including: meeting the King prior to the opening ceremony; a drinks reception paid for by the royal family or Norwegian Olympic Committee; and supplying cars and drivers for all IOC members during the games.
It also said the IOC had demanded that all IOC members be "received with a smile on arrival" at their hotels, along with a hot breakfast buffet "with new dishes each day," hotel bars to remain open "extra late" and conference rooms to be kept at "exactly 20 degrees Celsius."
In response, the IOC claimed: "The documents have been widely and often deliberately misreported. Even a cursory glance would show they contain suggestions and guidance, not demands. These were gathered from previous games organisers and are advice on how to improve the games experience for all."
The IOC's protestations came too late, though; the damage was already done.
Maister says: "The IOC is perceived as rich, a fat cat organisation wallowing in cash, and as IOC members we [are thought to] drink at the trough: a sickly diet of first-class travel. We're over-entitled, out of touch and not for the people. That's a misunderstanding. It's a lack of understanding that every day the IOC spends $3.4 million to help athletes and sport around the world.
---
Critics don't understand that 90 per cent of the revenues go on sport development or promoting the Olympic Games
---
"Critics don't understand that 90 per cent of the revenues go on sport development or promoting the Olympic Games. Only 10 per cent is retained – and that, by any standard, is a low measure. The IOC reserves are there to ensure that if a games is missed [through an event such as a natural disaster or political upheaval], the movement can continue. The notion of IOC members being showered in luxuries… Yes, we do get looked after, but they don't compensate for 130 days away from home. That's a deeply engrained misconception."
Making money In 2016, the UK's Guardian newspaper ran a story on the 40th anniversary of the Montreal 1976 Olympics, headlined: 'The 40-year hangover: how the 1976 Olympics nearly broke Montreal'. The Montreal Olympics left the city with a C$1.6-billion ($1.2-billion) debt, a string of corruption scandals, and a creeping sense of economic and social decline, it argued, asking: "Forty years on, how did the city survive?" That perception of the games as a money pit has been one of the most stubborn of all of the narratives surrounding the games. Yet it, too, is a misconception and, nowadays, an anachronism, Maister argues.
"There's a misconception that the IOC runs the games to make money at the expense of athletes and countries that host them," he says. "Yes, there are some examples of countries that were out of pocket. But just look at the east end of London and tell me it didn't benefit. The games are privately funded, not by governments. And they generate income that allows the IOC to invest back into sport. Local communities do develop. Even Athens [the 2004 games have become another byword for profligacy] got a new airport and rail system. Those are never mentioned when the losses are discussed."
Recently, Bach warned the European Olympic Committees against threats to the IOC's so-called 'Rule 40', which restricts athletes' rights to advertise on behalf of their personal sponsors during Olympic Games, and which is being challenged by Germany's cartel office, in a move which one UK-based European competition law expert has described as "an existential threat to the games."
The cartel office said last year that it would take legal action against the DOSB, the German Olympic sports confederation, but the move would have implications for both the IOC and all other national Olympic committees.
The cartel office is challenging Rule 40.3 of the Olympic Charter which states that "no competitor… who participates in the Olympic Games may allow his person, name, picture or sports performances to be used for advertising purposes during the games," other than by official Olympic sponsors.
The rule is unpopular with many athletes because it strictly limits their ability to advertise their own sponsors during an Olympic window running from late July to late August, in Olympic Games years, when, it is argued, athletes are at their most marketable.
How well do you
really

know your competitors?

Access the most comprehensive Company Profiles on the market, powered by GlobalData. Save hours of research. Gain competitive edge.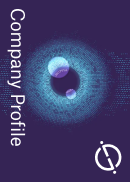 Company Profile – free sample
Thank you!
Your download email will arrive shortly
Not ready to buy yet? Download a free sample
We are confident about the unique quality of our Company Profiles. However, we want you to make the most beneficial decision for your business, so we offer a free sample that you can download by submitting the below form
By GlobalData
But Maister has no time for those that argue that athletes are forced to make a sacrifice to appear at the Olympic Games, saying: "Show me a successful games athlete who has not benefited. The games are not at the expense of athletes. To perform on a world stage, if successful, opens up doors – huge opportunities for them."
Meanwhile, he continues: "Local communities benefit in other ways. In Christchurch, the IOC paid money to restore sports facilities after the earthquake [that devastated the city in 2011]. People say that the Olympic Games are too big, too commercial and too political, and no one can afford to host them. But they don't realise that the games size is restricted now. The spending which host countries are allowed to do is challenged and capped.
"The IOC is apolitical. It does get involved in political issues like Korea, where it did a huge amount to open the door to allow politicians to take it further. The IOC now requires legacy planning, and you can see how hard the IOC is working to cap spending. But you can't stop Putin from spending $52 billion – or however much it was – in Sochi if he wants to."
One the most insidious arguments of the anti-Olympic Games lobby in any city that is contemplating a bid to host the games is the rallying cry: "Think how many hospitals and schools you could build for that amount of money!"
"It certainly is an issue," concedes Maister. "And it's not helped by Sochi 2014. That was when the figure of $52 billion got bandied around. But Putin didn't have to build a Formula 1 racetrack [the track formed part of the Olympic park area]. The notion of cost and legacy are the big ones, and I understand a country being wary of staging the Olympic Games. I would be; I would question it strongly.
"But now the IOC sits down and asks, 'Does this fit in with the long-term plan for your country? What major needs can the Olympic Games help you achieve? If your infrastructure is poor, can this be a catalyst?' Cost and legacy are the two big things the IOC is addressing. It had to. I don't criticise countries that don't want to host the games. It's still $2 billion to $5 billion of costs. But that's slowly being addressed. The movement of people who are perpetuating myths will take some shaking. But we just have to chip away. Look at Paris and Tokyo. Why isn't the media telling people that PyeongChang made a $52-million operating profit? The IOC has to do better."
Philosophy and values Almost uniquely among sports organisations, the IOC has a values-based yardstick, the Olympic Charter, against which it can be measured. Lofty and idealistic, the charter is a hard taskmaster, beginning with the first 'fundamental principle of Olympism': "Olympism is a philosophy of life, exalting and combining in a balanced whole the qualities of body, will and mind. Blending sport with culture and education, Olympism seeks to create a way of life based on the joy of effort, the educational value of good example, social responsibility and respect for universal fundamental ethical principles."
---
When IOC members transgress and do something that brings the organisation into disrepute, it's a dagger to the heart of the Olympic movement, and I despair
---
"I believe Olympic values have never been more relevant," argues Maister. "Yes, the IOC does fall short at times. When IOC members transgress and do something that brings the organisation into disrepute, it's a dagger to the heart of the Olympic movement, and I despair. But it's pretty difficult in a global organisation to have everyone seeing things the same way."
For Maister, all of the good work the IOC does is threatened when its members transgress. So why is it that there always seem to be, on average, around five out of a little over 100 IOC members that are occupying a shadowy position in which they have been accused of often serious misdemeanours, but are still IOC members, or have been only temporarily suspended, I ask?
Those falling into this category at present include: Brazil's Carlos Nuzman, accused of paying bribes in relation to the Rio 2016 Olympics; Namibia's Frankie Fredericks, whose membership has been suspended after he was accused of money-laundering and corruption in relation to the same games; Ireland's Patrick Hickey, accused of involvement in a ticketing scandal that was also connected to the Rio 2016 games; Kuwait's Sheikh Ahmad Al-Fahad Al-Sabah, who has temporarily suspended himself in the wake of allegations of his involvement in a forgery scandal; Chinese Taipei's CK Wu, who was accused of financial mismanagement of AIBA, the international boxing federation of which he was president; and, most recently, Japan's Tsunekazu Takeda who is under under formal investigation in France over allegations of corruption related to the bidding process for the Tokyo 2020 Olympics.
"The IOC should immediately stand people down and wait for the issue to be resolved," Maister says. "It hurts me to the core; I feel like someone in the family has let us down. Of course, there are plenty of people in the world who want to take members down. It hits the movement when it happens, but I don't want to go a step further and say they should be automatically stood down; there may be legalities that prevent that. Issues have to go through a process."
---
Less than 5 per cent of youth will ever be Olympians, whereas Olympic values education is about 100 per cent of the world
---
Returning to Olympic values, what underlies the misconception that they are irrelevant and ignored, Maister says, is the notion that they only apply to Olympians. "That's why Olympic education is really making a difference," he claims. "Less than 5 per cent of youth will ever be Olympians, whereas Olympic values education is about 100 per cent of the world. Every youth of the world can benefit. I'm heartened to hear research that shows that if we set the moral compass right through their education, there's a much better chance that they won't take drugs or cheat later on. That can make more of a difference than anything else."
Some in the world of sport regard the IOC as sport's highest authority and ultimate arbiter, while there are others that see it as completely irrelevant to them and their sports. So what is the IOC's position in the world of sport, and what should it be, I ask?
"It's a leader," Maister replies. "It's not always proactive, and it's frequently reactive. But people look to the IOC for views, judgements and a position. We all get frustrated when the view that comes out is not strong enough. My personal comment in PyeongChang was that the IOC was indecently hasty to get Russia back into the Olympic movement, especially after two positive tests from athletes that had been tested [in the wake of the Russian doping scandal].
"But I belong to an international organisation, the IOC, that is transparent; you can say what you think, and then we take the view that prevails. The IOC is a leader on most issues; it has a view and is prepared to talk about it. It takes many initiatives. Look at [the introduction of] new sports, where the Youth Olympic Games is an incubator. Who initiated that? It wasn't the international federations, or the sceptics, it was the IOC. Who created WADA in the first place?"
So what can the IOC do to correct the misconceptions that Maister cites, I ask him?
"It can tell people what it does," he replies. "When I tell people what it does, they're aghast. Why should they not know that the IOC partnered with the United Nations and puts sports facilities in place where they were destroyed? Why can't it promote the work it does in AIDS education. The IOC doesn't help itself by not telling people what it does. The perception is that it hosts the Olympic Games, makes a lot of money and spends it on itself. It's forever battling misconceptions, rather than promoting what it does do.
"The vast majority of IOC members are hard workers who give up a lot of time. The IOC needs to address it head on and say what it is IOC members do. It is work. If I'm on the sports programme commission I'm forever looking at trends in sport: 'How can we restrict costs, how can we innovate?' That's work. It's using intellect and brain power to improve the quality of the product."
Maister was born in 1948 near Christchurch to a family which has been described as "steeped in hockey." His grandfather, Havilah Down, was a representative player and umpire, and was secretary of the national association from 1924-59. His father, Gerald, was a test goalkeeper in the early 1950s. And Maister's two brothers, Selwyn and Chris, played alongside him in the New Zealand team.
"I had a huge involvement in sport," he says. "I went to a small country school where we played everything. It was a huge part of our lives. I played sports I've never played since. At secondary school, the first thing people would ask was, 'What's your summer sport and what's your winter sport?"
As an educator, Maister found that sport gave him "the best insight into young people: you see who gives up, who learns to win and who learns to lose. Even when I was a principal, I took sport; it's fundamental to getting on with kids, seeing how they tick."
He quotes one of his country's national heroes, Graham Henry, one of the most successful coaches ever of the New Zealand national rugby team, who said: "Better people make better All Blacks."
"That was a huge coup for all of us in education and sport," Maister says. "And it's so true."
Is there a part of him that's relieved that his tumultuous 10 years as an IOC member are now over, I ask? "No," he replies. "I loved my time as a member, and I will go on doing advocacy till I no longer draw breath. The Olympic movement changed my life. Of course, when decisions go against you or when members transgress, you're upset and disillusioned. But I have benefited personally and professionally for a total of 31 years as an athlete, through my NOC [he was secretary general of the New Zealand Olympic Committee] and the IOC.
"I'm an optimistic and positive person, and there is enormous potential for the Olympic movement to be a force for good.".
Sportcal