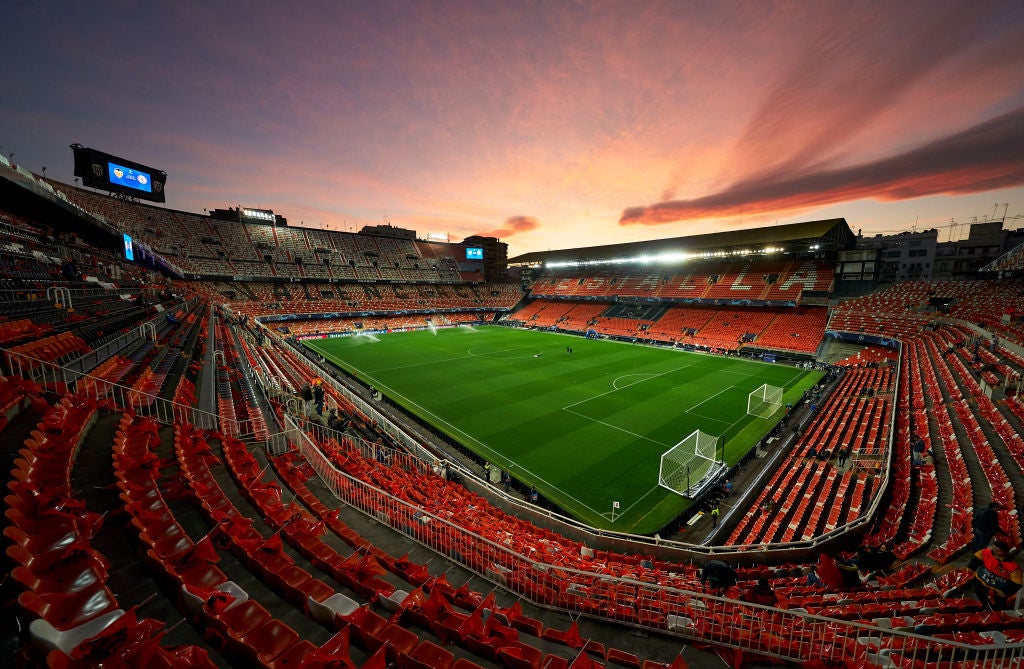 Anil Murthy, the Spanish club's president, outlines plans to finally complete work for the new stadium, navigate the financial difficulties of the Covid-19 pandemic, and deliver on long-term ambitions.
Having left it half-built and dormant for more than 12 years, Spanish soccer club Valencia are finally ready to complete the building of their new stadium after presenting definitive plans to the local government.
Construction work on the Nuevo Mestalla initially began in 2007 but was suspended in February 2009 due to a lack of funds with the LaLiga side in severe financial trouble at the time.
This led to the team leaving a concrete shell in the suburban area of Benicalap for more than 12 years and at a crossroads over how to proceed with the project.
After continuous badgering by the local authorities over what Valencia planned to do with the half-built stadium, the club has now announced it has "all the ingredients" to resume construction work in October 2022.
The team's long-awaited plans can finally come to fruition largely due to LaLiga's recent investment deal with private equity firm CVC Capital Partners, which will pump almost €2 billion ($2.2 billion) into the league and its clubs.
How well do you
really

know your competitors?

Access the most comprehensive Company Profiles on the market, powered by GlobalData. Save hours of research. Gain competitive edge.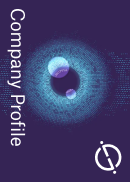 Company Profile – free sample
Thank you!
Your download email will arrive shortly
Not ready to buy yet? Download a free sample
We are confident about the unique quality of our Company Profiles. However, we want you to make the most beneficial decision for your business, so we offer a free sample that you can download by submitting the below form
By GlobalData
"We have always wanted to finish the new stadium," president Anil Murthy says.
"It's not that new, it's been sitting as it is for maybe 12 or 13 years. Now that we've got this investment, we're going to move ahead with building the stadium. The project is a very exciting one because things have changed from what it was perceived as previously."
As part of the 'Impulso LaLiga' (Boost LaLiga) project between the league and CVC – part of a 50-year commercial partnership – clubs have to use up to 70% of the funds on infrastructure, which provided Valencia with a perfect opportunity to turn to unfinished business.
Valencia is set to receive approximately €120.7 million from LaLiga as part of the venture, €85 million of which is set to be used for the venue.
"CVC has a lot of experience in many sports industries and they've identified LaLiga as one where they can see growth and Valencia supported this partnership," Murthy says.
"As a club, even before CVC came in, we were already planning to improve and enhance the areas in which CVC is trying to do. We see ourselves as a modern club and have invested heavily in digital transformation."
The planned new facility has been scaled down on multiple occasions from the initial project in 2009.
The new stadium will begin with a capacity comparable to that of the current Mestalla, around 55,000, with the possibility of a "flexible and fast expansion" up to 70,000 seats, subject to demand.
The decision to reduce the size is a consequence of the present attendance at the Mestalla and the current number of season ticket holders, which is just 32,000.
Nevertheless, Murthy believes a modern new concept will bring the New Mestalla to life, with technology at its core.
The club said the new venue "will maintain the characteristic features of the current Mestalla stadium, whilst having greater utility on non-match days and a clear commitment to technology and innovation that will make it a more experiential stadium for fans."
"As a club, we invest and put a lot of emphasis on technology," Murthy explains.
"This new project is going to be a project not just for football, of course football will be its anchor, the identity of Valencia is the brand that will anchor this new project, but within it, investment in new technology is going to be key and how to make it attractive 365 days a year."
Benicalap is an emerging area on the edge of the city, and the local government was losing patience as the large dormant construction was, unsurprisingly, one of the most unattractive parts of a modern area.
One issue Valencia must overcome is around planning permission, as this is now under review due to the time that has elapsed since it was first issued.
As part of that, Valencia was given 90 days to issue a firm response with their plans, which they ultimately managed to do within the specified time range.
The club also had to prove how they plan to finance the new stadium and the local government will now review the plans ahead of making a decision over whether to renew the permit.
Valencia revealed the overall cost of the project will reach 287 million euros by its opening and exceed €350 million once the entire project is completed. The club has already invested €172 million.
The team also expects to receive €35 million from a bank loan and the remainder of the total amount from a naming rights deal and the sale of hospitality boxes.
The LaLiga outfit claims the new stadium will generate a direct economic impact of more than €200 million on the city over the next three years.
The stadium is to feature three-tier stands, but the middle level will be almost entirely dedicated to hospitality zones, catering, and commercial areas to drive additional matchday revenue.
The club said the area will become "a point of reference in Spanish football and the city".
In addition, the stadium will feature a solar roof which will be developed in collaboration with a technological partner.
Completion of the new venue is projected within 20 to 22 months from the moment work restarts.
Valencia also has plans to build a sports center which it claims will "boost commercial activity in the area and help consolidate the Benicalap area of the city".
"The advantage we have is the location," Murthy says.
"It is in the city and an area that is growing and also has a large population and we see this project as one that's integrated into the city that's going to provide new life to the city with all the offerings that we can do.
"We're going to focus on making sure that it meets the needs of the fans of today and the fans of the future because that's an aspect that we have to address – how we maintain the number of fans that are coming to the games and how we grow in a city like Valencia.
"We have to offer something different and we want to be a unique project in Europe."
Financial recovery
Like the entire global soccer industry, Valencia was hugely affected by the Covid-19 pandemic from a financial sense which forced the club to compromise on some long-term goals to stay afloat.
Murthy revealed the LaLiga side lost just over €100 million in revenue over the course of the pandemic-hit seasons.
Valencia competed in the UEFA Champions League in the 2019-20 season when Covid-19 initially struck but missed out on qualification for the elite club competition in the two subsequent seasons, which severely dented their finances.
Murthy admitted the ownership group – led by Singaporean businessman Peter Lim who has owned the club since 2014 – had to take tough decisions to manage the losses in the short term.
"The root reality struck at the same time as we were out of the Champions League," he explains.
"We didn't finish the season where we wanted to, outside the Champions League places, but that root reality you see is in the numbers. At the end of the day, you need to spend money to keep this club running and we lost just over €100 million in revenue from one season to another.
"For a club that functions on a budget of €100 million to 200 million a year, when you lose €100 million, you're talking about a 50% cut in revenue. You have to react to that and the first reaction is a very painful one where you have to reduce your team costs by selling players who are earning more, which reduces the quality of your team as well but we had to do it to confront the immediate challenge that was in front of us."
Despite cost-cutting exercises, Murthy stressed that the club never compromised on growth plans that had always been in place.
In the eyes of the Valencia president, abandoning this would set the team back many years.
Pressing ahead with plans to finally complete the stadium is evidence of the club looking to move forward.
Murthy is keen to complement this with growth in several commercial areas within the club.
"I must take a medium-term perspective as well because we want this club to be fixed from its immediate problems but at the same time we cannot stop growing and where you keep growing is off the pitch," he outlines.
"Off the pitch, of course, are smaller investments compared to paying or buying players and that must go on so you must divert your resources away from what is medium and long-term to what is urgent while maintaining your growth in digital transformation, branding, marketing, engaging with sponsors, and keeping them happy to remain as partners.
"So those medium-term problems have to be dealt with as well. I call them challenges, not problems and I'm very satisfied with how my team has maintained interest from international brands in Valencia."
He adds: "While maintaining our long-term vision of what we want this club to be, which requires investment, we had to cut significantly on spending on the team but that cut on the team is something that is much easier to fix than if you don't focus on your medium and long-term projects which will set the club back many years.
"This year, we are not out of the hole, we still have financial problems to deal with but we decided not to sell our most important players in the summer and reinvested in the squad in January using some of our budget."
Broadcast rights distribution
Without Champions League football, Valencia relies heavily on domestic broadcast revenue but the team receives considerably less than the other traditional big clubs in Spain.
It was revealed in January that Los Che were tied with local rivals Villarreal for the fifth-highest TV income in LaLiga at €73.3 million.
By comparison, Barcelona recouped the largest share for the second consecutive season with €165.6 million, closely followed by arch-rivals Real Madrid at €163 million, while Atletico Madrid raked in €130.1 million.
No other top-flight club garnered more than €100 million, with Sevilla ranking in fourth with €84.2 million.
Some 50% of the TV revenue is distributed equally, with 25% based on sporting results over the last five years and the other 25% on factors including ticket revenue and TV audiences.
Murthy admits Valencia would like a bigger slice of the pie but is satisfied with how LaLiga is working to alter the distribution model.
"We'd obviously like a distribution that allows the third, fourth, or fifth-placed teams to get more of the share but what LaLiga has done well is introducing new aspects for this distribution," he says.
"For example, they're putting emphasis on how the club is doing on social media, improving the brand of LaLiga as a whole, how many people are attending games, etc.
"This will encourage clubs not just to take a very simplistic position on what football is, but to try and generate growth in general for LaLiga because in the end if LaLiga as a whole attracts more investments or TV rights revenue, all the clubs are going to benefit.
"On the distribution itself, of course, I'm going to say I want more but as a whole, we're moving in the right direction."
However, Valencia are likely to receive an even smaller share next season as the club is currently languishing in the bottom half of LaLiga and could miss out on Europe once again.
But the team does have a direct avenue into European soccer next season as they have found success in the Copa del Rey domestic knockout cup competition this year, where they will face Real Betis in the final on April 23 with the winner to be given a spot in UEFA's second-tier Europa League.
Ending a topsy-turvy season with a trophy and a place in Europe would ultimately represent a successful season for Valencia, and with the new stadium on the horizon at long last, the club may be better positioned to build for an exciting future.