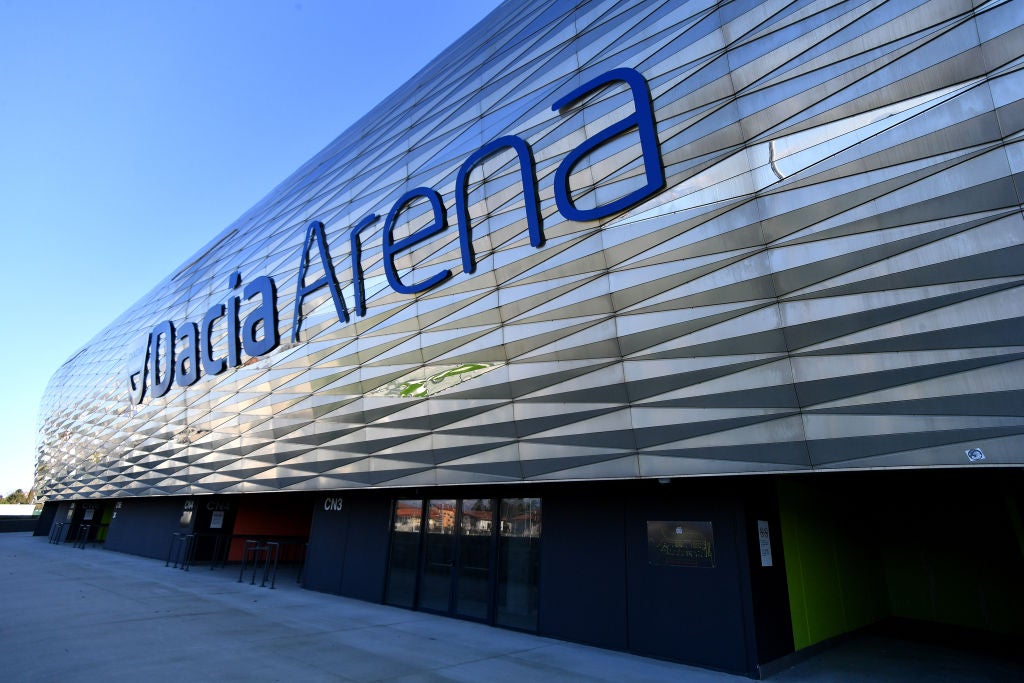 Magda Pozzo, the northern Italian club's marketing strategic coordinator, tells Tariq Saleh how innovation has helped to reshape its commercial strategy.
While they are not one of Italian soccer's traditional leading lights, Udinese have one distinct advantage over many of their rivals.
For indeed the club from Friuli Venezia Giulia in the north of the country is one of only four in Serie A to privately own its own stadium, enabling it to tap into a world of opportunities.
Outsiders are often surprised that owning their own home is a rarity for clubs in Italy. Venues are traditionally operated by local councils, a model that has been lamented as being out of touch in the 21st century game.
Giants Juventus paved the way for change in 2002 when they bought their stadium, the largely-unloved Stadio dell Alpi from the council, and ultimately replaced it with the state-of-the-art Allianz Stadium.
Udinese followed in their footsteps when they were granted a 99-year lease of the Stadio Friuli by the city of Udine.
How well do you really know your competitors?
Access the most comprehensive Company Profiles on the market, powered by GlobalData. Save hours of research. Gain competitive edge.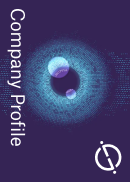 Company Profile – free sample
Thank you!
Your download email will arrive shortly
Not ready to buy yet? Download a free sample
We are confident about the unique quality of our Company Profiles. However, we want you to make the most beneficial decision for your business, so we offer a free sample that you can download by submitting the below form
By GlobalData
The club's owner Giampaolo Pozzo agreed a deal with the local authorities in which he would cover reconstruction costs in exchange for freehold of the stadium land. The agreement was eventually confirmed in 2012, granting Udinese private ownership.
There was a three-year reconstruction of the stadium, which included the removal of an athletics track, before it reopened in 2016 with the capacity reduced from 42,000 to 25,000.
Sassuolo and Atalanta are the only other Serie A teams to own their stadiums, with the latter in the process of redeveloping their home after only completing the purchase in 2017.
Roma recently abandoned plans to build a new stadium after a number of planning issues, while AC Milan and Inter Milan's proposal to demolish their iconic San Siro and jointly build a new 60,000-seat home on that site has developed in recent years but is still yet to be given the green light by the city's authorities.
Innovation and sustainability
Since the €50 million ($59.5 million) renovation of the Stadio Friuli, Udinese have undertaken several innovative projects, largely in collaboration with Romanian car brand Dacia, which secured naming rights to the stadium soon after it reopened.
The most significant project saw the two parties work together to make the Dacia Arena a CO2-free stadium in 2019-20, and they have since continued to collaborate on sustainability initiatives as part of a multi-faceted arrangement in which the Renault-owned car maker also serves as the team's front-of-shirt sponsor.
With the support of Dacia, Udinese is keen to make the stadium more than just a venue to watch soccer.
"To have a privately-owned structure, it helps you to be much more flexible," Magda Pozzo, Udinese's marketing strategic coordinator, tells GlobalData Sport.
"We got together with Dacia before the inauguration of the stadium and we both decided that we want to have an innovative, cost-effective stadium. In Italy, the stadium is perceived as a matchday place and we didn't want that.
"We want the matchday to be important but we want it to be a 365-day innovative incubator of ideas, concepts and activities. We started doing this and we included the concept of events during the year, not only for our supporters, but we rent the stadium to other companies and we even plan to have other sports played there.
"We also created this new concept of hospitality which we called 'clubhouse', just like in golf, because we felt that we had to go beyond the concept of just the matchday hospitality."
Pozzo, the daughter of the Udinese owner, added that the club also seeks to use the Stadio Friuli to help its commercial partners develop their own business and networks.
She outlined how Dacia has been active with its sports strategy and supported the club with marketing activities at the stadium, with innovative plans which have allowed Udinese to expand their fanbase.
Through their work with Dacia, Udinese have placed huge focus on sustainability and have strategically looked to bring partners on board which share the same ethos.
A recent deal with Yatay, an Italian brand which specialises in 100 per cent green and eco-sustainable shoes, is a case in point.
"It's very important to have these kinds of partners because it helps us to be more innovative and pushes us," Pozzo explains.
"Right now, we are even requiring our partners to have an internal green code in their business strategy. We were looking for an official sneaker partner and the first thing we said was they need to be focused on sustainability and we secured one of the most innovative, eco-sustainable partners for sneakers.
"You can only do this if you create a really strong mission and if all your partners and the people working with you follow these rules. Otherwise, it's weak as a message."
Udinese's strategic stadium plans have of course been put on hold for the past year due to the coronavirus pandemic.
However, with the health situation in Italy having largely stabilised, Udinese recently worked with advisor Infront, the international sports marketing agency, on a technological solution to facilitate the safe return of spectators when this is permitted.
The club adopted a device, developed by a company called Be Shaping The Future, that monitors compliance with anti-Covid protocols.
A test was carried out at Udinese's Serie A home game against Fiorentina in late February when 350 staff members were equipped with the device, which signals with a vibration, to the wearer and stewards, if social distancing rules are not being respected, and also enables the tracking of contacts in the stadium.
Pozzo believes innovation is key to improving the fan experience.
"The basic and most important thing is to try to give a better experience to our fans which come to the stadium," she explains.
"This means to be able to stay longer at the stadium, to have fantastic bars, a different kind of food delivery while seated or different kinds of merchandising items to buy while they're sitting and watching the game and to be able to have concepts and host other games or sports.
"We are also developing an esports area, so not only for football but for different sports too. This is the kind of thing we are working on and this is the first step of innovation."
In Pozzo's view, Udinese must be prepared for a significant shift in the demographic of sports spectators.
She says: "In general, we have to admit that the composition of the crowd coming to the stadium is going to change. Given the current situation, we are going towards younger crowds and we are going to have people who want to have a family community.
"They want to be together and we have to take this into account so the stadium can be the place for that. It can be a really strong place of community with a sense of belonging. We have to take into consideration that the world has changed over the past year, so all our needs have changed and we need to work with this concept as well."
TV rights and private equity
After weeks of meetings and disagreements, Serie A finally resolved its drawn-out domestic television rights saga in late March, with 16 of the 20 clubs eventually voting in favour of a €2.5 billion ($2.9 billion) offer from international OTT sports streaming platform DAZN, which beat off competition from incumbent pay-TV operator Sky.
The broadcasters and clubs had been embroiled in a protracted stalemate over the allocation of rights for the 2021-22 to 2023-24 seasons.
At successive Serie A meetings, the DAZN offer failed to attract the necessary 14 votes, receiving no more than 11, and the clock was ticking down to the deadline for the offers of 29 March, after which a new tender would needed to have been launched.
Udinese were among the 16 clubs which voted in favour of DAZN, and, taking into account the economic fallout from the pandemic, Pozzo is convinced it will be positive for Italian soccer.
She says: "The agreement with DAZN is a great result from a financial standpoint, arriving amid a broad crisis and going against the trend of other European leagues [sticking with pay-TV broadcasters].
"For Serie A, the clubs, and the country more generally, this deal represents a great opportunity. Football, with its power as a mass phenomenon, will thus help the country towards a digital transition.
"It is a shame there has been no follow on from the last three years and that Sky, the number one network in Italy, which for years has supported football and enhanced the quality of our product, did not increase its offer."
After securing a financially attractive broadcast deal, the attention of the Serie A clubs has now turned to ratifying a proposed deal with a private equity firm led by CVC Capital Partners to invest €1.7 billion for a 10 per cent stake in a media company of Serie A that would handle its rights.
Last November, the top-flight clubs voted unanimously to proceed with the launch of the company in partnership with the consortium, but a group of seven recently performed a u-turn and came out against the proposal, which, like the media rights deal, required the support of 14 teams.
Under the proposed agreement, CVC would hold 50 per cent of the consortium's stake in the media business, Advent International 40 per cent and Italian state-backed fund FSI 10 per cent.
Not only are Udinese in support of the private equity deal, they believe it offers a great opportunity to revive Serie A as one of the top leagues.
"My view [of private equity investment] has changed in recent weeks and months. In the beginning, I was a bit scared because it's a completely new concept," Pozzo admits.
"Sometimes you think that they (private investors) are not so interested in the business but are more interested in short-term financial opportunity. But thanks to them, Italian football can go back to the image that we used to have. Compared to the Premier League [in England] and the Spanish LaLiga, we were a little bit on the side.
"With this [private equity], it probably gives a good image at this moment to Italian football and maybe it could be a way to professionalise the management of Serie A and all the issues."
She continues: "Typically, the presidents and owners of the teams always want to be there and have the power, but maybe a more professional management, aside from the day-to-day involvement, could be a good way and a good strategy.
"There must be an equilibrium and a balance between the two but I don't think it is negative at all and will be a good opportunity for Italian football."
The aforementioned group of seven (Juventus, Atalanta, Fiorentina, Inter Milan, Lazio, Napoli and Verona) did say they were supportive of further talks with "financial institutions," possibly with a view to increasing the value of international rights, but the issue of private equity remains a contentious one and the group has now called for the resignation of Serie A president Paolo Dal Pino over his handling of this and other matters.
In the eyes of Pozzo, whose family also owns second-tier English Championship club Watford, the deal could have significant benefits for Italian soccer aside from the financial aspects.
"There could be concerns and questions about whether the management will be good, but from what I have seen, living in England, there was always little coverage of Serie A and everything was about the Premier League and LaLiga," she says.
"But lately, we have seen much more interest in Serie A so all this is important for Italian football, the teams, the standards and the economic situation so there are good messages about that.
"But we have to see because, unfortunately, it is a delicate situation and every week there is something new, every week there are new changes. One thing is confirmed one week, and the following week it is no longer confirmed. It's quite complicated at the moment."
Internationalisation and diversification
Giampaolo Pozzo acquired Watford in 2012 and helped lead the club back to the Premier League in the 2015-16 season, where they remained for five years before suffering relegation last season.
The south-east club is now owned and run by his son Gino.
The family's stable of clubs had also included Spain's Granada, which was bought in 2009, but ultimately sold in 2016.
Magda Pozzo's focus is on Udinese and, with a model of securing young talent from outside Italy in recent years, the reach of the club has expanded.
South America has been a strategic target for Udinese, with the current squad including eight players from either Brazil or Argentina. By comparison, there are only five Italian players.
The club has other international markets on its radar.
Pozzo said: "Udinese have always had a unique concept because of our scouting and our multinational players and that was a big constant in our strategy.
"If you look at the structure of our fanbase on our digital and social media, you will see that there is a small part represented by Italians and local supporters and then there is an amazing variety of people coming from all over the world because they've been following specific players of the team.
"This is the first big message that we would like to expand, through digital media, to other markets and we are already trying to give different messages in different areas especially in the United States and Asia, particularly in China, and thanks also to the visibility of our players.
"We do this to achieve two objectives; one is to increase our fans around the world, and then for our partners to have a market in these places and for us to find new partners and sponsors in those places to invest in the Italian league and in Udinese."
Like most soccer clubs, the pandemic forced Udinese to alter their commercial strategy and the way in which they work with partners.
However, it believes it was well placed to do this having adopted alternative strategies in recent years in order to stand out from the crowd.
The global health crisis simply allowed Udinese to tap into a marketing approach which had already shifted away from focusing purely on success on the pitch.
"We are really applying a niche marketing strategy so we try to see what all our partners need," Pozzo says. "We are always being different because we never sold a result.
"We always tell our partners, 'if you want to invest in Udinese, do not invest because of on-pitch results because it is an unsustainable project and we are not the right team'.
"Dacia renewed their contract for another three years and that was incredible because their industry was closed and it was a very difficult situation but they did that because of what we gave and what we represent is more than that, and we are going to try to tailor our strategy to make their business grow.
"With sponsorship, we changed a lot because five or six years ago, more than 90 per cent of the revenue of small clubs was TV rights. Right now, for us, 75 per cent is TV rights and maybe 25 per cent is other commercial revenues so this is what we have to try to do and not depend so much on TV rights."