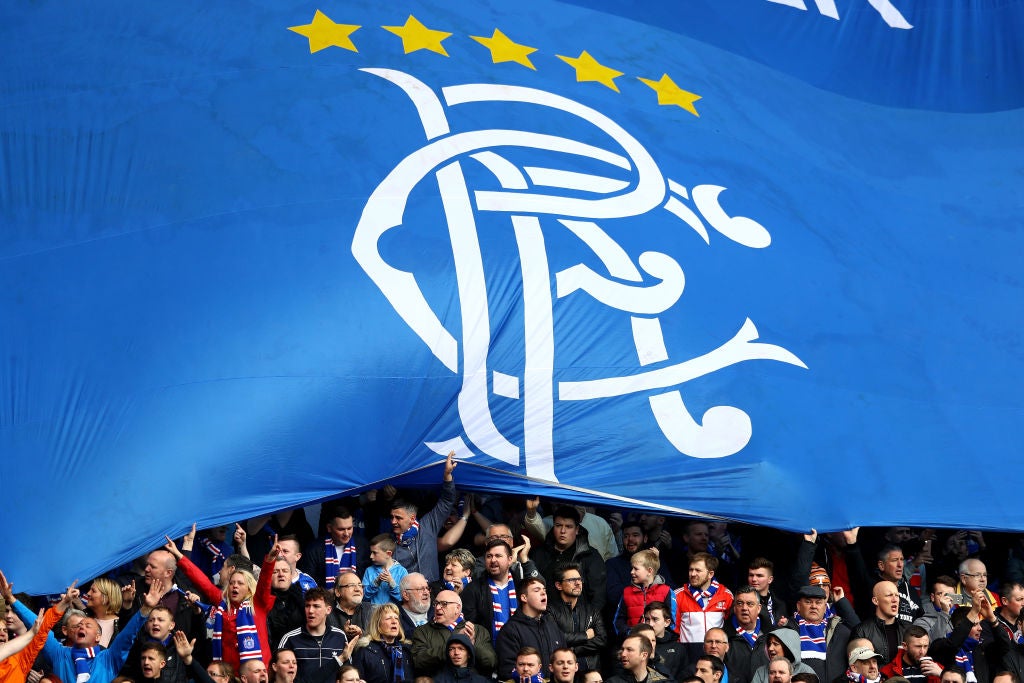 James Bisgrove, the Scottish league champions' commercial and marketing director, tells Tariq Saleh about plans to capitalise on the club's recent success in what will be a milestone season.
Nine years on from their nadir of demotion to Scottish soccer's lowest division for financial reasons, Rangers are heading into their 150th anniversary season in a significantly healthier state both on and off the pitch.
The Glasgow-based club is fresh off winning the SPFL Premiership title for the first time in a decade, with Steven Gerrard's men ending city rivals Celtic's era of dominance in style by going unbeaten for the entire 2020-21 campaign, and amassing a team record 102 points.
Rangers have also enjoyed significant commercial growth in recent years, and are strategically aiming to make further progress on this front, both domestically and internationally.
With the 150th anniversary, the club has a number of commercial activities and landmark events in the pipeline to mark and maximise the milestone occasion.
Much of the responsibility around this will fall on Rangers' commercial and marketing director James Bisgrove.
How well do you really know your competitors?
Access the most comprehensive Company Profiles on the market, powered by GlobalData. Save hours of research. Gain competitive edge.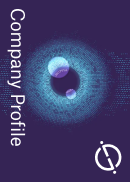 Company Profile – free sample
Thank you!
Your download email will arrive shortly
Not ready to buy yet? Download a free sample
We are confident about the unique quality of our Company Profiles. However, we want you to make the most beneficial decision for your business, so we offer a free sample that you can download by submitting the below form
By GlobalData
"There's quite a wide range of different activities in terms of events and fan engagement but there's also a long list of infrastructure upgrades and projects that we're working towards," Bisgrove tells GlobalData Sport.
The "pinnacle", Bisgrove explains, is the club's new Edmiston House facility which will become a multi-purpose, live venue on the footprint of Ibrox stadium.
The state-of-the-art venue will house the club museum, a new two-storey Rangers store, and a versatile events space.
Rangers describe it as "a truly world-class space" with the events area being capable of hosting conferences, music concerts and awards ceremonies.
Bisgrove is confident it will open up a multitude of opportunities to generate additional revenue, saying: "From a commercial point of view, we've got a strong business plan behind it and our aspiration is that it will generate a seven-figure profit for us once we've got it up and running.
"It will also provide us with a lot of opportunities in the merchandise and memorabilia space, so we're working with our kit and retail partner Castore, but also a wide portfolio of other licensing partners to create some really exciting products to maximise that."
Digital and OTT focus
Another strategic pillar of the anniversary that Rangers are placing emphasis on is around digital content. This is primarily being done through the in-house RangersTV OTT platform.
After initially launching as a satellite TV channel in 2004, RangersTV has been operating as a subscription-based online service since 2009. It has enjoyed its most significant growth over the past 18 months as a result of both the digital age and fans wanting to stay connected with their club as the Covid-19 pandemic kept them away from Ibrox.
This has presented the 55-time Scottish league champions with a vital tool to engage with supporters both domestically and globally, and grow their following.
"RangersTV has really caught our commercial strategy and we see the anniversary season as a great opportunity to create content and tell stories, and we've got a plethora of narratives and content series that we're developing that will come through on that front," Bisgrove explains.
"It's great from a commercial point of view but really from a fan engagement perspective in terms of having that touchpoint with the supporters here at the stadium in Glasgow, but also making sure our international fanbase feel part of the 150-year anniversary celebrations.
"We've got supporters' clubs in the US, the Middle East and Australia and we want them to feel part of it so that will come through in the way that we bring it to life, digitally and through other means."
Undoubtedly, one of the key factors which enabled Rangers to grow their OTT channel was an agreement between the SPFL and domestic pay-TV broadcaster Sky Sports to allow clubs to stream games to season-ticket holders on their own platforms last season.
The 12 top-tier clubs were allowed to show home games from the SPFL Premiership not covered by Sky, the league's rights holder, through virtual season tickets.
With consumer behaviour increasingly trending towards digital content, Rangers are keen to ride this wave and bolster their offering.
Last summer, the club launched a 'digital transformation strategy' and stepped it up in January 2021 with the launch of a new RangersTV website and app.
Bisgrove says: "RangersTV has been hugely important, particularly last season where it became the means to provide live access to Rangers games for fans all over the world and particularly in the UK where the majority of the season-ticket base is.
"Being able to provide them with a virtual season ticket was crucial from a commercial revenue point of view but what we've sought to do in parallel is really invest in the offering to make RangersTV feel like a high-class broadcast production and we've done that by investing in the technology, the production facilities at Ibrox and on-screen talent so it really feels like a broadcast production that you might expect from the well-known broadcasters."
He continues: "It's been really well received and we've seen that reflected in our subscription levels, which actually doubled during the course of last season.
"We've had huge growth internationally too which has correlated with some of our other international strategy activities particularly over in India and the US and it's, for us, probably the future of how we want to represent the club in terms of digital content and broadcast.
"We believe that the broadcast landscape will continue to shift towards OTT offerings and clubs will have important roles to play within that and we want to make sure that Rangers is at the forefront when it comes to that broadcast proposition and offering, whether it be the technology side or when it comes to rights and how they're aggregated, whether it be in the UK but also further afield."
Earlier this year, the SPFL and Sky extended the innovative streaming agreement for the 2021-22 campaign. The Scottish clubs have also been authorised to sell any home game not shown by Sky next season directly to fans, on a pay-per-view basis.
Sky has exclusive live rights in the UK to the Scottish Premiership through the 2024-25 season, paying around £30 million ($42 million) per year.
"Sky, for the SPFL, has been and is a fantastic partner," Bisgrove says. "The investment it puts into the league, the level of its coverage and also the way it's supporting the clubs through this arrangement with the SPFL is really welcomed so we see that as a partnership that we want to build together and having that ability to continue to provide live access to our season ticket holders whilst we're still working our way towards full capacity is really important."
Asked if streaming games in-house could impact the wider rights landscape in the future, he replies: "The current Sky partnership is a fantastic agreement within the country, but our aspirations are probably wider than the UK in terms of the international broadcast landscape.
"That's where we see other growth opportunities and where we want to make sure that our OTT offering is as high a standard as it possibly can be in terms of reaching a Rangers audience and attracting a new audience as well. What the rights landscape will look like in three, four or five years is a very interesting debate when it comes to domestic and European football.
"But the ethos that we've got is we want to make sure that we are well placed to exploit the power of the Rangers brand and the trajectory that we believe we're on as a club and to make sure that we can reach new markets with our own offering."
Commercial partnership growth
Rangers' impressive performances on the pitch have also caught the attention of brands, with a host of companies looking to associate with the SPFL champions. In the past 18 months, the Glasgow outfit's sponsorship portfolio has grown from 10 to 38.
This included a record shirt sponsorship extension with betting brand 32Red, an entry into the blockchain world with Turkish fan engagement platform Bitci, and most recently a deal with UK health brand Vitality.
However, Rangers' most notable commercial agreement came through emerging UK sportswear brand Castore in a five-year, £20 million kit deal which came into effect last season.
Castore became the official kit supplier, licensing and retail partner of Rangers in its first foray into the soccer market, and has been operating retail outlets at Ibrox, as well as integrating its own online store with Rangers' website and digital platforms.
The deal with the Liverpool-based brand came after the club ended a long-running dispute with Sports Direct, the UK sports equipment retailer owned by Mike Ashley.
Rangers had been mired in a series of legal battles with the company for much of the previous seven seasons over the club's merchandising rights, but that agreement ended after the 2019-20 campaign.
Having come on board just over 12 months ago, Castore has already developed a strong retail operation for Rangers.
"Castore has been a fantastic partner for us, it was a real milestone moment for the club because our previous retail kit contract came to an end so it really allowed us to move forward with a partner that drove real value for Rangers," Bisgrove outlines.
"We've surpassed the records we set last season already this season with the new home kit. We've got three stores now in the UK between Glasgow and Belfast, with a fourth and fifth on the way, and we've got a really strong ecommerce and digital presence with Castore where they're now fulfilling orders for Rangers merchandise in more than 65 countries.
"Castore is a young, ambitious and disruptive brand which is now growing its football portfolio. We've been really pleased with the start we've made in the first 12 to 18 months of the partnership, but equally we believe there's a lot more potential in Rangers kits and retail offering so we're working really hard with Castore to maximise that and obviously the 150th anniversary season presents some really special opportunities as well."
From next year, Castore will have a key role within Edmiston House as it will house the Rangers store when it moves from Ibrox, which Bisgrove says will allow the brand to have "a much broader retail offering and a brand new, modern space" to operate in.
The Rangers commercial lead also outlined plans to transform the current store within Ibrox into a hospitality offering on matchdays as part of a wider infrastructure strategy to increase the premium seating and the number of hospitality spaces that are available in the stadium and ultimately up the overall capacity from 50,000.
So, what has led to the increase in commercial partnerships in the last 18 months?
"The catalyst for that is on a few fronts," Bisgrove explains. "Firstly, we took a step back and put a commercial concept in place with a number of tiers in terms of the partnership offering.
"We also did a lot of work in terms of how we value, sell and present partnerships that was 100 per cent underpinned by data and providing strong valuations and being bespoke in how we'd approach conversations and certainly placing a greater emphasis on digital, CRM, social media and trying to be innovative with what we were taking to the market and then trying to really maximise the opportunities that came to us."
He continues: "The international strategy has also been quite effective in broadening the network that we had and the brands that we were able to reach and as ever with a football club, success breeds success and we're lucky that we've got a board here now that have stabilised the club and are investing in infrastructure, people and the playing squad.
"All of that combined just places us in a really strong position when we're talking to brands that want to be associated with Rangers. As a club, we've also come to the end of the recovery period in terms of where the club has been and where we are now and it's really about how we kick on and grow from here and continue to push the club forward and we're trying to do that in all aspects of the commercial department."
Fan engagement and new revenue streams
The pandemic decimated revenues across the entire soccer ecosystem, with clubs and organisations suffering severe losses due to a lack of matchday income and rebates on broadcast rights fees.
It forced clubs to be innovative to make up for lost funding and Rangers put their best foot forward in this regard with several fan engagement initiatives to generate additional revenue.
The team launched the 'MyGers' membership scheme and a unique fan share offering which allow supporters to directly provide financial support to the club.
MyGers was created last year and now has 30,000 members.
Bisgrove says: "It's a new revenue stream for the club which is very welcomed and is also a revenue stream that we've ringfenced specifically to be directed into the first team operations. As an ethos, MyGers is quite compelling from a supporter's point of view but it's one that we really believe in. It's allowed us to create a wide range of touchpoints and fan engagement elements.
"We've built a team internally that is focused on driving all the different benefits. It's fairly new and is only going into its second season and its first season was impacted by Covid-19, but it's something that will work really well for the club long term."
The fan share offering allows supporters to become shareholders in the club and Bisgrove says there was "a desire and an appetite from the fanbase for this for a very long time," but stressed that timing was key.
It allows fans to acquire ordinary shares, participate in annual general meetings and ultimately have a stronger connection to the club.
"It's a great way to enable supporters to have their share or ownership of Rangers and for us it's a great way to generate further capital that we can reinvest in the club," Bisgrove says.
"Because it's all about moving on with that growth trajectory and projects such as Edmiston House and potentially expanding the capacity of Ibrox and everything else that we're trying to do and it gives us that further capital and support from the fanbase effectively to move the club forward."