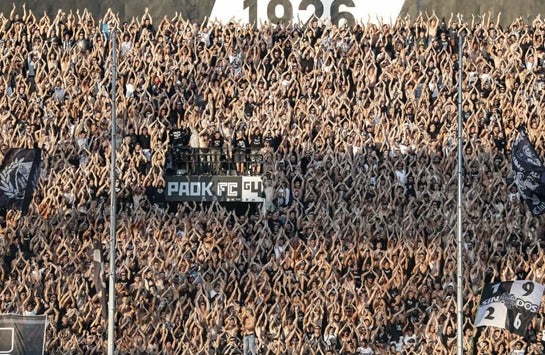 PAOK FC are on a mission to shake up the traditional television rights model in Greece.
As one of the oldest clubs in the country, they are embracing something new.
PAOK are going against the norm in the Greek Super League and want to inspire their rivals to follow their lead.
Clubs in Greece sell their own media rights to home games and after talks to renew a deal with pay-television broadcaster and rights-holder Nova Sports became increasingly difficult in 2017, PAOK sought to take control by creating their own digital platform, launching PAOK TV with a long-term vision in mind.
"PAOK TV was created in 2017, before the term 'OTT platform' even became a trend in television," Panagiotis Aroniadis, PAOK TV project manager and new media director tells Sportcal Insight.
PAOK launched their first OTT platform in 2017 after ending their rights deal with Nova
How well do you really know your competitors?
Access the most comprehensive Company Profiles on the market, powered by GlobalData. Save hours of research. Gain competitive edge.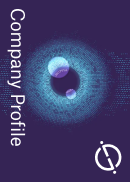 Company Profile – free sample
Thank you!
Your download email will arrive shortly
Not ready to buy yet? Download a free sample
We are confident about the unique quality of our Company Profiles. However, we want you to make the most beneficial decision for your business, so we offer a free sample that you can download by submitting the below form
By GlobalData
"It was our solution to a problem that lay ahead of us – a problem which we knew we might be called upon to face again in the future. At that time, our contract with Nova, which had the rights of Greek football for several years, was coming to an end.
"Negotiations for the renewal were not going well and we decided that we needed an alternative plan. So we decided to create our own digital platform so that, if necessary, we could manage our television rights by ourselves."
Despite eventually reaching an agreement with Nova at that particular time, PAOK TV remained an important project in the team's future.
Ahead of the 2019-20 season, the Greek outfit made the full transition from selling rights to a traditional broadcaster, to producing and airing their home games in-house.
PAOK TV became the platform for the club's home matches, with games made available behind a paywall on the OTT service.
"We knew it was very early at the time, but thinking long term and quite subversively – something that characterises the club – we decided to implement our plan immediately," Aroniadis says.
"Although the negotiations for a new contract [with Nova] had a happy ending on that occasion, we never consciously abandoned the idea of PAOK TV.
"For the first two years it worked well for the club's overseas fanbase – we have many based in Germany, Australia, USA, the UK, and around the world in general – and in the summer of 2019, PAOK TV became our television provider literally overnight.
"If we are looking for examples of success stories, then I believe PAOK TV is one of them. Because we're talking about a platform that in its first version cost us – and this is something we are revealing for the first time – only around €3,000 ($3,556), and so far it has managed to bring millions to the club. A club that trusted and supported the initiative against all the odds."
PAOK TV has been the platform for the team's home games since 2019
The reaction in Greece was almost unanimous: PAOK had made a crazy decision.
The club was widely criticised for choosing to abandon the traditional model of selling rights to a broadcaster which had always been a steady and easy revenue stream for teams in Greece.
But PAOK no longer wanted to do things the 'normal' way and believed Greece was being left behind by other countries by not moving with the times and exploring opportunities in the digital space.
In the words of Aroniadis, PAOK TV "disrupted football TV rights in Greece."
It was certainly a move which ruffled the feathers of the established television broadcasters in the country.
"In Greece, a football match had never been broadcast over the internet," Aroniadis explains. "No one had ever dared to try such a thing.
"When we announced our decision to manage our own television rights and broadcast the home games by ourselves, everyone looked at us as though we were crazy. Our decision was widely commented on in a negative way and criticised by the, let's say, 'traditional forces' within the television space.
"They predicted it as something that was doomed to fail. The truth is that the odds were very much against us, because the internet in Greece is not the fastest in the world, and the culture of the way people watch football in Greece is completely different.
"When it comes to routines, habits and culture, it is not easy to change things. For example, would it be easy to persuade an Englishman not to go to the pub to drink beer and eat fish and chips before going to the match?"
Despite the dominant broadcast forces in Greece casting a negative outlook over PAOK's new direction, the club had the full backing of their loyal fanbase in Thessaloniki, the nation's second biggest city.
PAOK have the third-largest following in Greece
PAOK are one of the biggest clubs in Greece with the third-largest fanbase behind Panathinaikos and AEK Athens. The club, however, has the largest social media following in the Greek Super League.
With their huge following on board with the concept, PAOK saw an opportunity to reach their fans directly both domestically and internationally through more modern means.
PAOK won a league and cup double in the 2018-19 season and have won the Greek cup consecutively for the last three years. The club also qualified for this season's Uefa Champions League, the elite European clubs' competition.
Despite their accomplishments, PAOK believed the success was not matched with a suitable rights offer going into the 2019-20 campaign, although it was reported that Nova had offered a 50 per cent increase on their previous €4.9 million contract.
As a result, PAOK went full steam ahead with their OTT platform.
"In this endeavour we have had – and still have – our supporters as our major ally," Aroniadis says. "They got behind the initiative from day one because they understood the significance of our decision.
"Despite the fact that we were the most successful team in Greece in the preceding three years, our former TV provider made us a proposal that was essentially lower than what we had. So we wanted to show that we are independent, that we don't need a third party, and that we can chart our own path in a way that no other club had dared to explore.
PAOK have won one league title and three Greek cups in the last four seasons
"Where everyone else around us was focusing on the 'problem', saying that we would be left in limbo without a TV contract, we saw the solution, and the future. It was a move that changed the rules in Greek football, and one that has already found other clubs looking to imitate us."
Imitation is the sincerest form of flattery and PAOK's model has inspired rivals Panathinaikos, as the Athens-based club recently announced they will stream home matches in the 2020-21 Super League Interwetten season on their own over-the-top platform, Panathinaikos TV.
Like PAOK, Panathinaikos' decision was born out of a breakdown in negotiations with Nova after recently rejecting what they regarded as a derisory offer from the pay-TV broadcaster.
The club rejected a €5.7 million per season offer from Nova for rights to its home matches. The club said that compared unfavourably with Nova's offers of €11 million per season to perennial champions Olympiakos and €6.5 million to city rivals AEK Athens.
Coverage on the Panathinaikos TV service began in late-August with friendly matches broadcast free of charge.
---
In this endeavor we have had – and still have – our supporters as our major ally
---
Aroniadis revealed they had advised Panathinaikos, explaining that their rivals were "utilising our know-how and experience, since the platform it will use on a technical basis, is the same as the one we used last year."
It has certainly made other Greek Super League clubs sit up and take notice, with Volos also recently debuting their own digital service and Aroniadis claiming that "several other clubs are also considering it."
With two of the biggest clubs in Greece now turning to their own OTT platforms to show games, could this spell the end for rights deals with broadcasters?
"This is something that depends on a lot of factors," Aroniadis says. "Football as we know has become a business, so if a broadcaster comes to us tomorrow and offers us double the money, would we be able to say no without even considering the proposal? Let's be realistic, we can't and we wouldn't.
"Also, we are a club whose top concern is the improvement in the competitiveness of the Greek championship, because we believe that only in this way can we achieve something better and become stronger. That's why we have consciously continued to vote in favour of having centralised television management, so that the "smaller clubs" in the league receive more money, even if it means that we come out of it out of pocket.
"If we look at it in the long run, however, I think that yes, the future is the OTT platforms, and this becomes clearer when you consider that by law satellite broadcasting is going to stop in five years. Whatever happens, of course, PAOK TV will not cease to exist, it will simply adapt its content."
PAOK recently teamed up with Polish software company Insys Video Technologies to launch an upgraded version of their streaming platform with more home games to be shown on pay-per-view this season.
The new-look platform went live in mid-August and will be rolled out in time for the start of the 2020-21 Super League season on 12 September.
PAOK TV will show more home games in pay-per-view for the upcoming season
The upgraded PAOK TV service is available in three languages – Greek, Russian, and English – and can be viewed via web browsers, mobile devices and smart TVs.
In the 2019-20 season, PAOK TV delivered 5,000 hours of content to more than 200,000 subscribers.
The platform has opened up several new opportunities for the club and broadened their reach.
"The main advantage of our new platform is its compatibility," Aroniadis explains. "We now have dedicated apps for smartphones and Smart TVs covering companies that make up almost 90 per cent of the market.
"At the same time, we are in advanced discussions with the largest television provider in the country to host PAOK TV as an on-demand service. All this makes us accessible throughout Greece and abroad, and puts us firmly in the home of every football fan."
With the opportunities it has created, naturally PAOK are looking at other ways to use the service to generate additional revenue.
Outside of matches, the club are keen to provide original content to stay engaged with fans across all territories.
When games are not on, there are hours to fill and PAOK are already working to fill that void.
"In recent years we have started to be very active in content production," the PAOK TV head says. "All productions are done in-house with the aim of bringing the fans as close to the team as possible. We have made two documentaries and one docu-series, and we are still just at the start.
"First we focused on building, and now it's time to capitalise on it so that it has an impact on the team's revenue. The same goes for our social media, in which we have an active base of more than one million users.
"At the same time, this year we created a new media workshop for the first time in collaboration with our educational sponsors, and this is something we are thinking of establishing as something like a permanent fixture, in order to educate the new generation on the proper and smart use of digital media and, at the same time, to do some scouting for talents.
"At PAOK TV, we aim to integrate various engagement tools that will help us make better use of our platform commercially."
With clubs already following in the footsteps of PAOK, the future of the television rights model in Greece is slowly being transformed.
---
Greek football needs to be better and nothing would be better for us, or make us more proud, than if PAOK is a pioneer in these changes
---
There appears to be a disconnect between the dominant broadcasters in Greece and the league's big clubs, as PAOK and Panathinaikos have now showed they can stand on their own two feet if they feel undervalued in terms of rights fees.
PAOK have set a precedent and opened a new door for Greek Super League clubs.
The club is taking a stance and has been happy to share the secrets of its success with rivals in an effort to improve the landscape of Greek soccer as a whole.
The question now is, what does the future hold for the media rights industry in Greece?
"I'd like to believe that things will get better," Aroniadis concludes. "Higher quality, more modern, more direct, with a lot more and better content, through decisions that will help the sport itself to evolve, and to become more attractive, because in previous years, things have remained stagnant.
"Not to mention that in fact things have actually gone backwards. Greek football needs to be better and nothing would be better for us, or make us more proud, than if PAOK is a pioneer in these changes."
Sportcal",