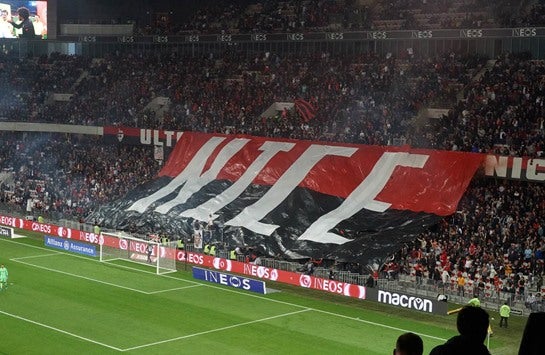 The finals of French soccer's two cup competitions, the Coupe de France and the Coupe de la Ligue, postponed from their scheduled April timings because of the all-encompassing coronavirus pandemic, have finally now received new dates – the games will be played on 24 and 31 July respectively.
While the matches – giants Paris Saint-Germain taking on Saint-Etienne and Olympique Lyonnais in the respective matches – seem at first glance to be of interest to the players, staff and supporters of these three clubs only, OGC Nice, from France's south coast, also have skin in the game.
Should PSG win either final, as they are heavy favourites to do, or indeed if the fixtures are called off altogether, Nice, the Ligue 1 club from the city of around 1 million people on the French Riviera, will be certain of a place in Europe's secondary Europa League next season, and the club's chief executive Bob Ratcliffe (pictured below) will be able to look back with eventual fondness at a challenging, testing but eventually fulfilling first year in charge.
As well as being in charge at Nice, Ratcliffe is also head of football at Ineos, the industrial and chemical giant whose owner, Bob's brother Jim, bought majority control of the club last summer (in a deal which had "the usual number of headaches along the way, which they always do", as Bob puts it).
Ineos has made various sporting acquisitions and moves in recent years, and soccer is just one part of what is now approaching something of a sporting empire, featuring interests in cycling, motor racing and sailing.
How well do you really know your competitors?
Access the most comprehensive Company Profiles on the market, powered by GlobalData. Save hours of research. Gain competitive edge.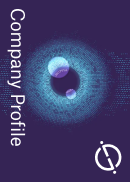 Company Profile – free sample
Thank you!
Your download email will arrive shortly
Not ready to buy yet? Download a free sample
We are confident about the unique quality of our Company Profiles. However, we want you to make the most beneficial decision for your business, so we offer a free sample that you can download by submitting the below form
By GlobalData
Jim, who in January this year had a net worth of $19.3 billion according to Bloomberg, bought the club for €100 million ($112 million) at the tail end of summer 2019, and then installed Bob in overall charge.
Bob Ratcliffe, speaking to Sportcal Insight from Lausanne in Switzerland (where he's been checking in on FC Lausanne-Sport, the other professional soccer club owned by Ineos), says that a European finish this season would be "ahead of schedule", but that "there's a lot of work still to do… We need to do more."
While plenty of that work will be focused on on-pitch affairs, with Nice assessing how to strengthen a squad that was in sixth place in Ligue 1 before the pandemic brought a permanent halt to proceedings, the new ownership structure is also looking to make changes off the pitch too.
While Ineos is currently bankrolling Nice and Lausanne, the eventual goal for the French club "is to be self-sustaining", says Ratcliffe.
"We'll still need to write checks in order to prime the club, but you can't do that for ever – and we certainly wouldn't enjoy doing that for ever", he warns. "At some point it needs to generate its own success financially."
---
Our goal is to eventually get Nice to a position where it's a regular competitor in pan-European competitions
---
While he adds that "there's no one thing that we can magically come in and do straight away", Ratcliffe does know in his own mind how he wants the club to operate commercially and financially.
One brand the new chief is keen to continue Nice's relationship with is Allianz, the financial services company which holds naming rights to the club's 36,000-capacity stadium after signing a nine-year deal in 2013.
The Allianz Riviera is actually owned by the Nice municipal authorities, and Ratcliffe describes the relationship between the club, the city and Allianz as "very important… you need a good relationship with those figures.
"It's a great name to have on a fantastic stadium like that."
In terms of other sponsors, while Ineos has put its name on the front of Nice's shirts for the moment, Ratcliffe notes that arrangement will not be in place for ever, and that "economically, once we feel the Ineos brand presence has built up enough here, if we could get a significant name on the shirt-front… we'd be silly not to pursue that route.
"That will certainly be our thinking over the next two or three years, but at the moment we'll be focusing on internal, Ineos group sponsorship, until that brand awareness and association has built in people's minds – which it's naturally starting to do."
---
At some point, the club will need to generate its own success financially, which we think we can achieve
---
Ratcliffe also confirms that he's in conversations with the senior team at Nice around "bringing in someone with a UK background to run the commercial side of things, someone who has seen the phenomenal success the Premier League has had in that department."
While the senior leadership team at the club has remained relatively unchanged since the Ineos association started, there is an acceptance from Ratcliffe that the Premier League is out ahead of Ligue 1 in that respect.
That disparity between the two leagues is also evidenced in his explanation about what attracted his brother and Ineos to Nice in the first place.
Having taken control of FC Lausanne-Sport in November 2017, Ineos spent the next 12 months establishing which European league would offer the most return on investment in purchasing a second club.
Ratcliffe explains: "Lausanne is a great club, but the [Swiss] league is quite small and doesn't retain its players… we began looking around for something else."
While they looked at various clubs in England, the valuations were simply too high – in Ratcliffe's words, "crazy money".
He adds: "It's £2 billion ($2.48 billion) at least for a club in the top six, which is the level we want to be at in order to play European football.
"It's also very difficult to take a Premier League club from outside that top six and put it into a position where it can compete to break in, because of current Financial Fair Play rules."
The firm then established that the various other top European leagues were off the table too – in Germany, "you're restricted buying any club from abroad", says Ratcliffe, while Spain "didn't offer too much that was attractive to us, and we don't have any particular links there."
Nice on the other hand, when contact was eventually made between Ineos' senior leadership team and the club's previous owners in January 2019, was a different story.
As Ratcliffe says: "Having done our homework on the club and the city, we realised what a great opportunity it was.
"It's got a great location, a busy airport, a lovely stadium, as well as a brand new training centre and a passionate fanbase.
"All in all, it's a pretty good package… and our senior leadership team spend quite a bit of time in this part of the world as well" (Jim spends much of his time in nearby Monaco).
The eventual purchase was referred to both France's Competition and Markets authority, and the DNCG, the body responsible for monitoring French soccer's finances, although neither of those had any issues with the purchase.
Ratcliffe admits now that getting approval sorted on that front "was pretty tough, especially in France in August", but adds that "everyone pulled their levers to get it the attention we wanted so it could go through."
As an aside, he mentions that "the DNCG, sensibly for a football administrator, is actually run by someone who knows what a balance sheet looks like, and what profit and loss should look like too."
Discussing the possibility that the Ratcliffe's acquisition of Nice could pave the way for widespread international investment into a league in which that is still not the normal form of ownership, Bob says: "I would hope we're a positive influence, I don't think we've necessarily opened floodgates.
"I do get the sense that Ligue 1 is starting to follow the English, Spanish and Italian leagues, in moving from a family business style of ownership into a more corporate environment.
"There's a very good rationale for investment in French football. You're not going to make a fortune – that doesn't really happen anywhere – but you can rationalise spending money on the prospect of getting a club into European competition much more easily here than you can in England or in some of the other big European leagues."
---
Having done our homework on the club and the city, we realised what a great opportunity it was
---
So does Ineos think getting Nice to leave an imprint on European competitions on a regular basis is achievable?
"Looking at the top clubs here, obviously PSG are beyond our reach in terms of size, scale and resources. After that, you've got big traditional clubs like Lyon, Marseilles, Monaco, and some northern teams like Rennes and Lille."
The facts bear this out – in the 2018-19 financial year (the season before Ineos's takeover), PSG brought in total revenues in the region of €640 million, and secured overall profits of €27.6 million, while at Nice the picture during the same period was somewhat different: revenue of €54 million, and net profit of €6.7 million.
Ratcliffe says: "To join that group, of course we need to do better commercially, but we also need to be clever in terms of developing players and then trading them… There will come a point where a big club knocks on our door for a player, which we will view as an opportunity.
"If we can develop players who end up at some of the biggest European clubs, that will improve our stature… France produces more value in terms of player sales than anywhere else, so we need to take advantage of that."
---
Ligue 1 is starting to follow the English, Spanish and Italian leagues, in moving from a family business style of ownership into a more corporate environment
---
With French clubs having long had an association with players from Africa in particular, Ratcliffe wants to do more to help develop young players from that region at Nice.
Key to this will be the relationship the club is building with Racing Club Abidjan, a club from the Ivory Coast which signed a formal partnership with Nice two years ago, with the aim of creating a smooth pathway for some of west Africa's brightest young talents to make the switch to Europe.
As Ratcliffe says: "We think Africa, and in particular the Ivory Coast, has huge potential… I think the link (with Racing Club) will be quite interesting over the next few years, in terms of developing our profile there and providing a player pathway."
In discussing how he can strengthen the relationship between teams in France, Switzerland and the Ivory Coast, Ratcliffe is now talking primarily as Ineos' head of football, the man entrusted to oversee the group's investment in soccer as a whole.
It is also with this hat on that he talks of Ineo's interest in investing in a third club – one that could serve as an environment to further develop the young players Ratcliffe wants to see brought into the fold.
He explains: "When we think of adding another, third, club, we're thinking of somewhere European. We'd be looking at finding somewhere we can develop our young players, and bring in scouted talent.
"We can't move all the young pros at Nice to Lausanne, you can't absorb that at just one club.
"That's what we're looking for, hence the focus on Europe."
Of course, the two European soccer clubs are just one part of Ineos' rapidly-expanding sporting portfolio, an empire which has been almost entirely built during the last two years.
The company already owns a cycling team (the new version of Team Sky, which competes at the top-tier UCI WorldTeam level), as well as a team from sailing's prestigious America's Cup, and also sponsored the record-breaking achievement in track and field by Eliud Kipchoge, who in October last year became the first man to run a marathon in under two hours.
Ratcliffe is candid on his role in the greater Ineos empire: "If you look at why Ineos invests in sport, essentially it's because it can. It's a very successful company and the guys who own it are very interested in sports – so that's what they'll want to put money towards.
"Of course, football is different to those other sports – it's a self-contained business that you acquire when taking over a club, whereas cycling and sailing for example are really sponsor-based sports."
He also says that the Ineos backing and financial assistance does inevitably come with a price: "Ineos has been driven very hard to be successful over the last 20 years, so it's very goal-oriented, and the same is expected from its sporting division.
"The resources are put at one's disposal – but then you have to, for example, win the America's Cup, or compete strongly for the Tour de France or the Vuelta (cycling competitions). Those are the expectations.
"If we're unsuccessful… we won't get as large a slice of the Ineos pie as other sports, so that's what drives and motivates us."
---
If you look at why Ineos invests in sport, essentially it's because it can
---
For now though, all talk of expansion, commercial development and acquiring another club must wait.
With the coronavirus pandemic having thrown European soccer into a period of logistical and structural upheaval arguably not seen since the previous millennium, most clubs on the continent are now simply looking at staying afloat financially.
As Ratcliffe admits: "It's been brutal across all business… Furlough schemes have been very helpful, reducing overheads and softening the blow. Life would have been pretty dire without that."
He adds that at Nice, "we're certainly not losing sleep over solvency, with Ineos backing us", but says that the myriad of issues that have arisen make the crisis "a real head-scratcher for anyone running a football club on a sizeable scale.
"We'll survive this, but I think the real issue is – how does it all come back together? How do we get people back into stadiums? How do we build up our local sponsorship portfolio again?
"Our hospitality business has taken a real hit for example.
"The absence of fans is a real blow – even if it's a small proportion of overall revenue, football will be the poorer for it."
He adds, ominously, that: "I don't think we've yet seen the full extent of the difficulties many clubs will face, in many countries, as a result of the hiatus."
Only Ligue 1 out of European soccer's so-called 'Big Five' cancelled the 2019-20 season entirely after the pandemic struck. In the wake of the English, German, Spanish and Italian domestic leagues returning to complete their seasons in May and June, many of those involved at the top level of French soccer now think that decision was taken too hastily.
Ratcliffe can see both sides of the argument: "If you go back in time to when it was curtailed, with the information available at the time… the right call was made.
"I would have preferred to be returning to competition, like the Bundesliga did first and now most of the other leagues have done, but at the time it was the right decision."
Ratcliffe adds that he does have some sympathy with those teams who have missed out on their goals by small margins, with a large proportion of the scheduled season still to play.
"Of course if you look back at it now, you do question it more – but it is what it is."
He adds that the chorus of "negative voices" to have appeared over the last few months in France, and indeed around the rest of Europe, concerned about the impact of soccer's return on public safety, "is now starting to look slightly like a case of over-worrying."
Despite suggesting the decision to end the Ligue 1 season may have been taken prematurely, Ratcliffe does acknowledge the importance of protecting next season – the first in which a lucrative new domestic TV deal will be in place.
---
If you go back in time to when the league was curtailed… at the time, it was the right call
---
From the start of next season until the end of the 2023-24 campaign, Ligue 1 live rights will belong to Mediapro, the Spanish sports rights and production agency, and BeIN Sports, the Qatari-owned subscription broadcaster. Those two networks signed a deal worth €1.153 billion per season, a 59-per-cent uplift on the value of the recently-expired deal, in May 2018.
In terms of the financial side of the deal, Ratcliffe describes the numbers involved as "very compelling", and says they will "make a huge difference… With most of our revenue coming from broadcasting, whenever we see a huge spike in that, of course it's very attractive."
He also hopes that the domestic arrangements – and any future international broadcast deals following on from that – lead to "a greater focus on the league."
He adds: "There are some very exciting players in this league, who with a savvy set of broadcasters will naturally draw interest.
"If we can tell more of those stories to a wider audience, Ligue 1 will become much more broadly interesting."
It's also just as important, says the chief executive, "to get international broadcast deals right – people who consume football do so in an increasingly international way, and around the world it's no longer so Premier League-focused.
"It's then key to present it in the right way."
Ligue 1's international rights contract with BeIN, worth an average €80 million per season between 2018-19 and 2023-24, has been strongly criticised as seriously undervalued by a number of clubs, with calls for the LFP, the league, to renegotiate the deal.
Returning to the theme of France being a hotbed of young talent which then goes on to star in other European leagues, Ratcliffe says: "If broadcasters can put a spotlight on where those players are emerging, and what impact they're having at a young age, then that should lead to a global audience taking a greater interest."
As for what the future holds for Nice under Ineos' stewardship, Ratcliffe again reiterates that "our goal is to eventually get Nice to a position where it's a regular competitor in European soccer… Slowly but surely, we are now putting the building blocks in place to achieve that, on and off the pitch.
"Piece by piece, we're getting there."
Sportcal
All images courtesy of OGC Nice