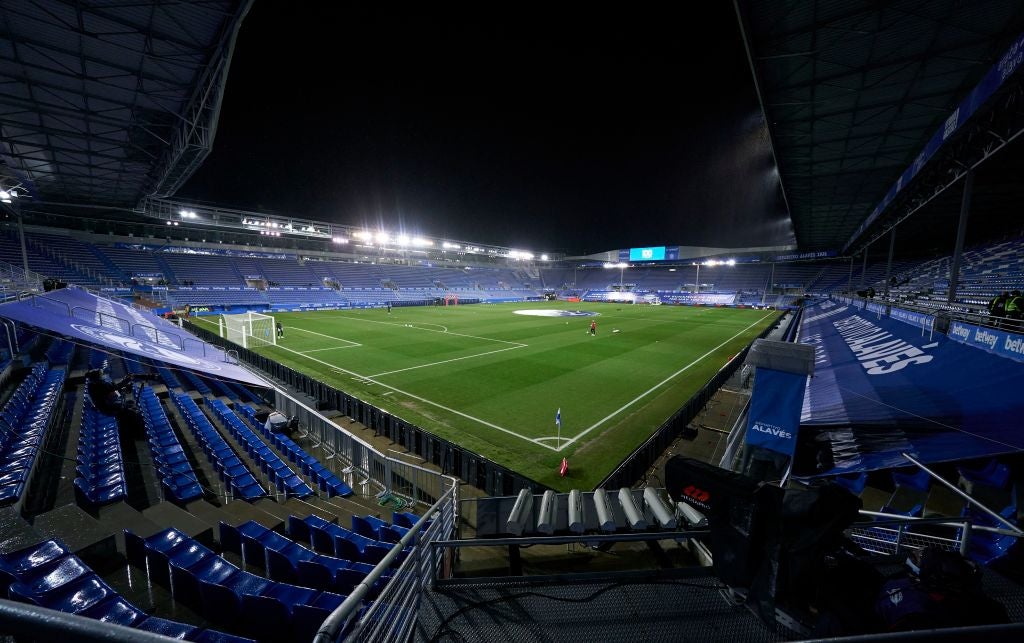 As the Basque club commemorates its centenary, Deportivo Alaves president Alfonso Fernandez de Troconiz tells Tariq Saleh how it is looking to present a modern face.
Now in their fifth consecutive season in Spain's top-flight LaLiga, Deportivo Alaves, founded in 1921, are arguably in the strongest position in their history, and have ambitions to compete with the the leading clubs in their region, and across the country.
With stability comes opportunity, and Alaves have entered 2021 with plans to capitalise.
It is almost 20 years since the Basque Country club came to international attention as it lost 5-4 to English giants Liverpool in a thrilling Uefa Cup final, and the last two decades have been something of a rollercoaster ride.
After sinking as low as the Spanish third tier between 2009 and 2013, Alaves, which are based in the city of Vitoria-Gasteiz, worked their way back up to LaLiga by 2016, and have remained in there ever since, albeit narrowly avoiding relegation last season, and reached the final of the Copa del Rey for the first time, in 2017.
'El Glorioso' ('The Glorious'), as they are affectionately known, are looking to build on the steady progress of the last five years, and attract more fans for the future journey.
How well do you really know your competitors?
Access the most comprehensive Company Profiles on the market, powered by GlobalData. Save hours of research. Gain competitive edge.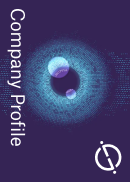 Company Profile – free sample
Thank you!
Your download email will arrive shortly
Not ready to buy yet? Download a free sample
We are confident about the unique quality of our Company Profiles. However, we want you to make the most beneficial decision for your business, so we offer a free sample that you can download by submitting the below form
By GlobalData
Stadium redevelopment
Aside from unveiling a new club crest to celebrate their 100th anniversary, Alaves have been given the green light to expand their Mendizorrotza Stadium, which is at the core of growth plans.
The club wants to increase the capacity of 20,000 by much as 12,000, and have plans for upgraded facilities to boost commercial revenue.
"We want to modernise our stadium and provide it with different areas which will allow us to improve, particularly on the matchday side, and to have extraordinary income like hospitality for sponsors," president Alfonso Fernandez de Troconiz tells GlobalData Sport.
"We now have a capacity for 20,000 people and we want to extend it to up to 27,000 and even the possibility of going to 32,000 without having to do too much building work."
The Mendizorrotza is a municipal stadium owned by the local council in Vitoria, and there is a lease agreement with Alaves. Inaugurated in 1924, it is the second-oldest venue in LaLiga.
With regard to the cost of the redevelopment, 65 per cent will be financed by Alaves and the remaining 35 per cent by the local authorities. However, there has been a slight delay to the work because of Covid-19.
Fernandez says: "Taking into account this current situation with the pandemic, the public investment is complicated and they (the authorities) have other priorities that they have to face at the moment and we are aware of this and fully understand the institution's decision to delay the project by a year and what they were going to contribute to it.
"But we hope that once the healthcare situation improves, we can resume this project as soon as possible because we really understand this will be a source of income which will be good for the club."
The plans resemble the redevelopment work conducted by fellow Basque club Real Sociedad in 2019, which raised the capacity of their Anoeta Stadium from 32,000 to 39,500.
The biggest stadium in the region is Athletic Bilbao's 53,000-seater San Mames, which was newly built in 2013.
A refurbished stadium will be a significant step in Alaves' ambition to close the gap to the other duo.
Media rights distribution
As with most clubs, many income sources have dried up for Alaves with no fans allowed in the stadium during the pandemic, and with this situation likely to persist for the rest of the 2020-21 season. It means the club is reliant on broadcast rights fees more than ever.
However, in comparison with the bigger Spanish teams, Alaves are one of the lower earners in terms of media rights payments, receiving just €49.6 million ($60.2 million) in the 2019-20 campaign.
Unsurprisingly, Barcelona and Real Madrid were at the top, getting €165 million and €156.2 million respectively. They were followed by Atletico Madrid (€124.2 million), Valencia (€82.2 million), and Sevilla (€78.2 million).
For Alaves, the discrepancy is both a problem and a wake-up call.
"Broadcasting rights is the source that mainly finances all the clubs, except for three or four teams," Fernandez explains. "After the modification of the distribution, with the centralised sale of the broadcasting rights since 2015, we obviously would like the distribution to be much more equal. But we have to work to make sure we have less dependency on the broadcasting rights and try to find other sources of revenue."
Given the club's relatively modest broadcasting income, the impact of Covid-19 has been profound.
Fernandez adds: "Almost 85 per cent of our budget comes from the TV rights and Covid-19 has affected our revenue in three aspects. Firstly, no fans in the stadium means we're not getting any revenue from ticketing.
"Secondly, we don't have the same sponsor contracts as we had before, and, thirdly, there have been cutbacks and all the clubs have suffered from the reduction in the broadcasting rights.
"In the short-term, for a club like Alaves, we're talking about a very important part of this percentage that our income comes from, but we have tried to reduce the effect because since March last year when the pandemic started, we adopted extraordinary measures and reduced our expenses so that we could mitigate the effect on our club in the medium- and long-term.
"Until we can get all the public back into our stadiums and the situation becomes normal, it will affect the clubs which have a higher dependence on the ticketing revenues. It affects us too because there is a before and after for generating revenue as well as for our expenses."
The situation has forced Alaves to think outside the box to generate additional revenue and limit the losses to manageable levels.
Thanks to their ownership by the Baskonia-Alaves Group, the Spanish sports management company, the LaLiga club has several projects lined up to increase turnover.
As a part of an ownership group that also includes prominent Spanish basketball team Saski Baskonia, Alaves are able to tap into multi-sports experience to bring in more funds, with plans to improve academy facilities to develop young talent for "sporting and financial returns."
Fernandez says: "To improve competitiveness, we need to get more revenues and we're considering a series of very ambitious projects in the medium- and long-term.
"With the extension and remodelling of our stadium, we can get more income from matchday and from events with clubs and sponsors. We want to make sure that our stadium is not just used for matchdays and is used for other things which would give more returns for the club.
"We're also promoting the internationalisation of the club both in the search for sponsors as well as acquiring teams outside of Spain which is the case with the club we own in Croatia (NK Istra) which allows us to capture talent and conditions to compete with clubs that in other points in time we couldn't have done for economic reasons.
"We have a series of strategic projects which will help us to improve our situation and allow us to be more competitive and this is key to the success of the club, and we are keen to continue to grow and remain in the first division."
Baskonia ownership
Baskonia acquired Alaves in 2011, effectively saving the club from bankruptcy after it had plunged to Spain's Segunda Division B.
The group owns more than 75 per cent of the shares in Alaves, and has been able to use its experience of taking a small team in Vitoria and enabling it to be one of the top basketball outfits in Spain, and indeed Europe.
Saski are one of just 18 teams in the EuroLeague, the top European clubs competition, and have the security of a long-term licence.
After completing an impressive turnaround from their position 10 years ago, Alaves now share staff, resources and expertise with Saski and the distinctive ownership model of the two teams is proving to have mutual benefits.
Haritz Kerejeta, chief executive of the Baskonia-Alaves Group, says: "The business management within both clubs is the same. Only the sporting side is different. Management is the same with different working groups and professionals specific to each sport.
"Being in the same city, we have created synergies. We share many fans, we have begun social projects, we are part of the same business networks, we share the Bakh sports city (a local sports complex), we collaborate on merchandising and share the online experience store."
What does this mean in terms of creating financial and sporting success on both sides?
"Financial success depends on having a solid business area that does not depend only on the sporting result and the sports area," Kerejeta explains. "It depends on being a selling team and empowering young players. Saski Baskonia is one of the clubs in Europe that has supplied the highest number of players to the NBA.
"With Covid-19, the challenge is to adapt in the best possible way and adjust expenses and try to grow these incomes."
The dual ownership model has allowed Baskonia to also secure cross-commercial deals, which provides a benefit to both sponsors and the clubs.
Exposure in LaLiga, one of the top soccer leagues in the world, and both the Liga ACB, one of Europe's leading basketball leagues, and the EuroLeague, has made a partnership with the Baskonia-Alaves Group an attractive one for brands.
At present, sponsors of both Alaves and Saski include Coca-Cola, Kelme, Ambar, Caixa Bank, TD Systems and local dental clinic IMQ.
Kerejeta says: "We have complete synergy here. This comes from the business department which analyses the needs of our clients, whether that be within football or basketball, or a combination. The agreements are adapted to them regardless of the team."
Asked if this approach makes it easier to land sponsors, he replies: "It is not simpler, in fact the agreements can require a higher level of development as the concept is more complex than an agreement with a single team."
However, a key aspect of Baskonia's commercial strategy is to engage local sponsors.
Among the LaLiga side's current sponsorship portfolio, several are based in the area including IMQ, window installation company Ingevel, media outlet El Correo, B2B solutions company Grupo Eleyco and mobile network Guuk.
Kerejeta claims this focus on local sponsors is beneficial when seeking commercial partners on a global level.
"Having roots in the cities where we compete is fundamental," he says. "It contributes social mass, connections and credibility. This makes it possible to go to outside sponsors with a greater chance of success."
Collaborations
Baskonia's connections in sport have allowed Alaves to develop a unique global strategy for a club of their size.
One element has been to buy clubs in other countries and develop collaboration agreements to establish a wider network.
In 2018, the group acquired a majority stake in Croatian first division club NK Istra. This followed a partnership with NK Rudes, which ran for two years from 2016.
"It's part of the international strategy of the club as we're looking for talent in a market that we think is very interesting," Fernandez explains.
"We are considering projects to get income which is not necessarily related to matchday itself and would allow us to compete on a level playing field with other teams that have got more demographic possibilities or more historical information. We're looking at different investment programmes and collaboration agreements with other teams."
Another aspect of Baskonia's internationalisation strategy is consultancy and management services, with expertise offered to other clubs.
The group has so far engaged Japanese third-tier outfit Kagoshima United and French second division club Sochaux for this service, although the latter agreement was terminated just months after being signed in 2018.
Fernandez adds: "The Baskonia Group is a very well-known entity in the sports industry and has a thorough knowledge of how to manage everything related to sports so this experience can be exported to other countries and for that reason they're looking for partnerships with other clubs which also allow us to go into new markets, which would normally be difficult to do.
"We offer pure advice in some cases and in other times we have collaboration agreements that are more important on a sports level to acquire properties, which was the case with NK Istra. This is a way of positioning ourselves to not just get economic results but also sporting results."
As well as Croatia, Baskonia is eyeing Asia through the Kagoshima tie-up, with multiple growth opportunities seen in that market.
"Asia is an emerging market and it's growing," Fernandez says. "It represents a very good source for the club to attract fans. We have collaborations with Japanese teams because we feel this is a great opportunity to grow."
European Super League
As a LaLiga club, playing against powerhouses like Barcelona and Real Madrid, as well as the likes of Atletico Madrid, Sevilla and Valencia, benefits Alaves in both sporting and financial terms.
Therefore, the long-mooted breakaway European Super League involving some of the continent's top teams is seen as detrimental to the Basque outfit.
The concept has been met with strong opposition in Spain, notably from Javier Tebas, the president of LaLiga, and Irene Lozano, the Spanish secretary of state for sport, who believe that such a league would be damaging to domestic and European soccer.
There have been widespread claims that a Super League would only serve to put more power and share of revenue in the hands of leading clubs, and ultimately impact the appeal of soccer.
Ironically, for Baskonia, the model is not unfamiliar as it very much resembles that used in the EuroLeague.
Saski are one of the 11 teams which have a 10-year licence from organiser Euroleague Basketball to participate in the competition.
However, a European Super League is seen as problematic for Alaves.
Fernandez said: "It's a concept which is similar to the EuroLeague so I think we would have to make a difference in a very important aspect.
"Currently, the Spanish league, together with the [English] Premier League, is one of the most important leagues in the world and at the end of the day, what they're proposing with the Super League is to create a competition that is closed where there will be no access for clubs based on sports merit, it'll be for other reasons.
"For us, we think that this could be a two-fold problem: One, because it's going to limit the access to international competitions for the domestic teams; and two, it could also affect revenue because the domestic leagues will lose value."
He continues: "We truly defend domestic leagues that are strong and that allow European competitions to take place. In basketball, the EuroLeague is slightly different.
"There are teams that have got licences like Saski, but it's not a totally closed league. There are also possibilities of having access based on certain conditions, but they start from a situation that is different, not from such a strong football league like LaLiga."