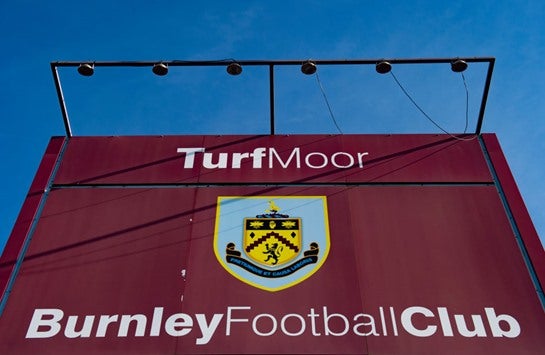 Mike Smith, the executive director of Burnley FC, tells Tariq Saleh why ALK Capital chose to acquire the English Premier League club, taking over during the pandemic, and about plans to use innovation to grow the club.
American investment in English soccer's top-tier Premier League has been on the rise in the last 20 years and, at present, a quarter of the teams in the league have an owner from across the pond.
Burnley became the latest after investment firm ALK Capital purchased the club at the end of 2020.
They joined Arsenal, Aston Villa, Liverpool, and Manchester United in having US ownership. Burnley may not match up to those clubs in terms of size, stature, and following but that did not lessen the appeal for ALK Capital when it decided to take a slice of the lucrative Premier League pie.
The group, led by former Wall Street banker Alan Pace, identified several clubs but ultimately felt the Lancashire-based side was the perfect fit.
"There were so many things to like," Mike Smith, Burnley's executive director, explained to GlobalData Sport.
How well do you
really

know your competitors?

Access the most comprehensive Company Profiles on the market, powered by GlobalData. Save hours of research. Gain competitive edge.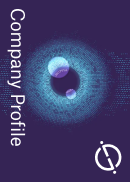 Company Profile – free sample
Thank you!
Your download email will arrive shortly
Not ready to buy yet? Download a free sample
We are confident about the unique quality of our Company Profiles. However, we want you to make the most beneficial decision for your business, so we offer a free sample that you can download by submitting the below form
By GlobalData
"There's this manic appetite as you see people trying to move into football. The global appetite is increasing. It's moving into new markets and existing markets and even broadening to a certain degree.
"When we started moving in the direction of football altogether, we had more of a plan and things that we wanted to do, and rather than just buying a club and then not knowing what to do with it, we did the opposite and identified some things we could do.
"This is a very cool space and we think it's ripe for some disruption in a variety of ways and we wanted to see if we could find a fit. We looked at a lot of clubs over time and we did ultimately select Burnley. It met a lot of the criteria that we were either looking for existing in the club or that a club had the ability for us to implement some of those criteria."
ALK, which specializes in investments in the sport and media sectors, acquired a controlling 84% stake in Burnley for a deal valued at around £170 million ($224.6 million).
Smith, an executive partner at ALK, continues: "Not only was this an asset that really met a lot of our decisional criteria, but this was actually a really great location. Generally speaking, if you're looking in the Premier League it's either London-based or in the north.
"But London is a really competitive environment and you do find you end up competing on resources there because there are so many clubs. Burnley was an area that we absolutely had targeted in the north so it really did tick a lot of the boxes for what we were looking to do or accomplish."
Covid impact
In unique circumstances, ALK's takeover was completed in the midst of the Covid-19 pandemic, which immediately presented a major and unprecedented challenge for the new owners.
With fans not allowed to attend games, the ownership group was unable to fully ingratiate itself with the Turf Moor faithful for several months and there was the financial impact of lost matchday revenue.
As first-time buyers of a soccer club, it was a baptism of fire like no other for ALK.
"Covid was definitely a big challenge and has had knock-on effects too," Smith admitted. "Obviously, not having fans in the stadium was a big one but there were some commercial elements.
"In the middle of our deal, they suspend the season and there was the uncertainty of when it was coming back on. Those are definitely challenges and you start to review your business model. How do you overcome uncertainty?
"In business, typically, you're looking for ways of de-risking things and trying to create a little more certainty if you can and so those are some of the challenges as Covid at large created so much uncertainty in a variety of different areas.
"We had on the pitch challenges and off the pitch challenges. Those are some of the key ones that we really encountered."
The pandemic forced the sports industry to rethink and adopt new strategies. It made teams assess their revenue streams and how to generate income in different ways aside from the traditional methods of broadcast rights, sponsorships, and matchday.
It meant ALK had to immediately focus on devising a strong commercial plan to navigate through the tough period.
This enabled the Delaware-based firm to look at disrupting the traditional methods in soccer and find a way to put its own stamp on things.
"We absolutely have plans and ideas about how to generate and create lots of revenue," said Smith.
"We recognized firstly that we're unconventional and secondly that we're probably swimming upstream in a lot of the areas because it's unconventional and a lot of people who have been in sports for a long period of time have just grown accustomed to the way things are typically done.
"But as not just owners, but owners and operators being directly involved the idea, there were things we knew were going to probably be a heavy lift but we were willing to take it on board.
"Covid in many ways accelerated a lot of that just like you saw a lot of acceleration in the tech space broadly in lots of other business segments.
"It's now forced these discussions about sustainability and other conversations which are hard and there will be difficult choices and there's always compromise which is difficult too but if you get it right, it's something that no one likes but works for everybody."
Technology and fan engagement
One area in which the new Burnley owners have honed in on is tech and innovation.
Last year, ALK invested in two London-based football technology firms, AiScout and Player LENS, both of which are involved in data analytics and predictive assessment of players.
At the beginning of the year, soon after ALK completed its takeover, Burnley announced plans to use artificial intelligence (AI) and a multi-club model to help them identify young talent with a global search.
At the time, Pace said it represented "a first opportunity for us to introduce new data-led technologies into the football club and promote Burnley to the wider football world."
The Lancashire club may not be the first team that springs to mind in terms of innovation and modernizing the game but the new Burnley owners are ready to change perceptions and have a clear vision focused on technology.
"In terms of AI, you can't manage what you can't measure so we wanted to find the right way to measure," Smith explained.
"Scouting is a challenge generally because it's always the eye and every eye is often different so there's a large subjective element to that. We wanted to see if there were some foundational underpinnings where there might be some commonality where if we understand that, it at least gives us a springboard where we can understand a good starting point.
"Using AI as far as how it works is great. In the middle of Covid, scouting stopped and we had an app-based approach that was actually pretty remarkable. Our view is broader outreach."
Smith continued: "When we launched our talent search, right off the bat we had upwards of 20 million impressions within the first couple of weeks, it was massive. Also, it's a way in which to get through huge amounts of information or data.
"Then there's the machine learning element as well, we don't know what we don't know and there are ways to harvest that. So those have definitely been ways to start changing and then add impacts in terms of learning and understanding and correcting.
"Imitation is the greatest form of flattery, and we've already seen that there's beginning to be a core base moving in the direction of AI scouting. It's just a trend of the future and it's fun to be at the tip of the spear."
To facilitate the approach, Burnley agreed "strategic partnerships" with clubs across the UK and Ireland including Ayr United (Scotland), Llandudno (Wales), Portadown (Northern Ireland), and Cobh Ramblers (Republic of Ireland).
Technology will also play a key role in ALK's long-term efforts to grow the club and attract new fans.
According to Smith, there is a misconception that all Burnley fans are based locally and believes the club is missing an obvious opportunity to reach those in far-flung regions.
Asked about ALK's global growth plans, he replied: "Technology is a big one.
"Technology can be applied in a variety of ways. We've done some things on the development side, introducing some new objective metrics. But when it comes to growing the club, the truth is, it's another one of those unspoken secrets.
"The reality is there are Burnley fans all over the world and in some ways, they've been dislocated because there just hasn't been a lot of tech-savvy or focus in tech development, for example, within the club.
"They're really out on the fringes and maybe haven't, for a period of time, been able to associate with the club in the way they would like. It's about tapping back into what is already an existing base that's well outside the area.
"Globally, we don't want to rush out everywhere, but if we have this managed growth and we do it right, then we're going to surprise some people and that's some of the things that we intend to do, to have this plan and managed growth into the areas that make sense, tapping into what exists and then building what we already see as a real and untapped opportunity."
Smith, an experienced legal professional, sees his native US, parts of Europe, South America, and the Middle East and North Africa as key target markets in which Burnley can grow as a club and expand its footprint.
He also values the importance of fan engagement and believes it's crucial to use the necessary tools to reach fans both locally and internationally.
"That's actually some of the exciting space right now in terms of engaging digitally and content creation," Smith outlined.
"That's just where this is going. In many ways, there's this convergence in the entertainment space. You see it more as it becomes a sport in and of itself. Yes, there's competition but it is entertainment too and so there are very cool ways as new technological tools democratize.
"The sky's the limit and there's a lot of untapped possibilities here. Fan engagement locally is also something that can be done a little differently as well and as we explore that, it continues to whet the appetite of other people coming and seeing us doing something new and different and would like to visit us. Fan engagement 100% is definitely a focal point."
Turf Moor
Burnley's Turf Moor stadium is one of the oldest in England having served as the team's home since 1883. This makes it the second-longest continuously used ground in English professional soccer.
The venue may be almost 140 years old but it is a staple of the Burnley community and has built up a history over that period.
Turf Moor has undergone redevelopment on several occasions over the years but is the second-smallest stadium in the Premier League at a capacity of just under 22,000. Only newly-promoted Brentford's Community Stadium has a lower attendance.
But for ALK, there are no plans to increase the capacity or even build a new home as they are keen to retain the historical elements of Turf Moor.
"At present, we do not have long-term plans for it [renovating the stadium]," Smith said.
"It needs to be supportable and we won't just rush into that particular idea. But the reality is, Turf Moor is a pretty interesting ground. This ground is historical, it really feels like there's something special about it.
"It's an experience, you're right up on the grass and you're very close and in some of the other stadiums, you don't get that feeling. Since we've taken over, we've already started some work.
"We have re-done one whole side and some super boxes with upscale hospitality, we've gone completely digital so that we've got a digital stadium now rather than just static signs and there are some modest improvements that we will do so we can grow."
Smith added: "The league is talking about standing areas, so you can increase some numbers that way and the big thing is to get occupancy back to full stadiums.
"There is the ability, for example, to redo some of the existing stands and to add some additional capacity but we don't need to knock it down and have a 100,000-seat stadium unless all of a sudden the demand is there and it actually makes some business sense.
"Generally, that's the way we're thinking. We're excited about what we can do and there are other ways, as we make those improvements, to use the stadium beyond just match days and other matchday use opportunities."