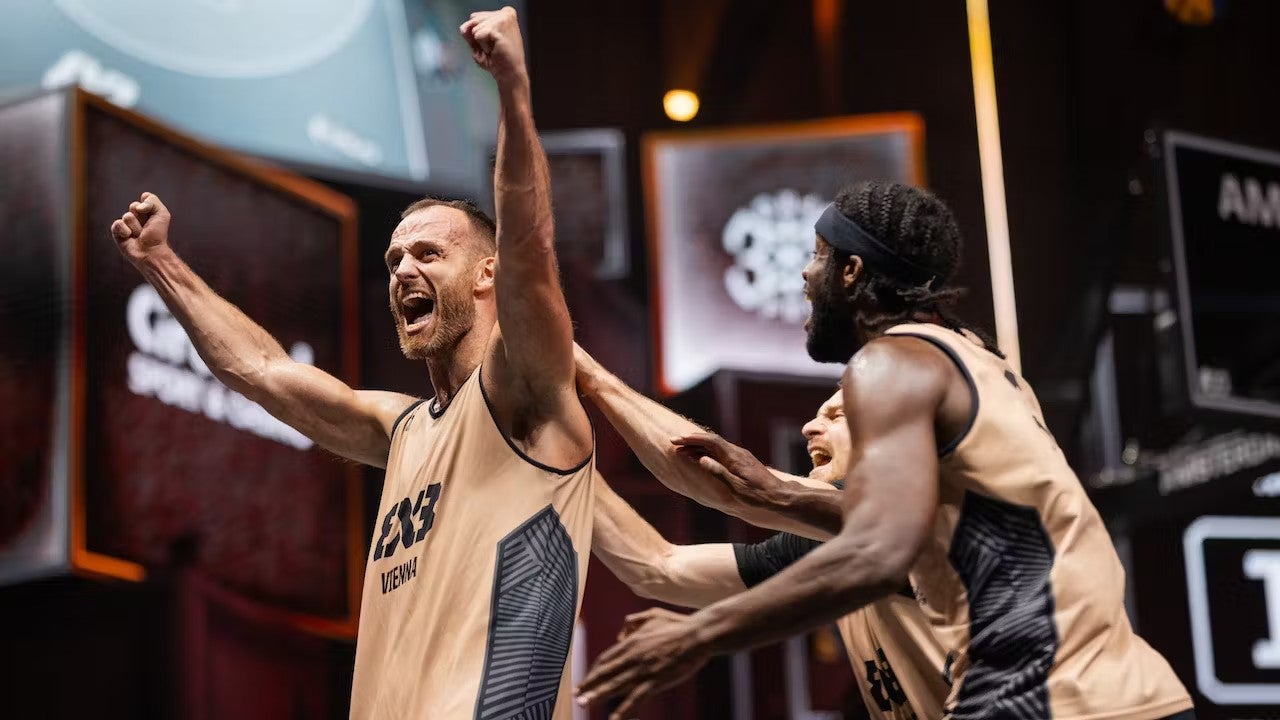 Since joining basketball's FIBA 3×3 in 2012 as senior manager of events and partners, then as head of events and partnerships in 2020, Ignacio Soriano has overseen rapid growth in the sport.
During his tenure, 3×3 attained Olympic status in 2020, ten years after its first official event, prize money has increased fivefold, and world tours have more than doubled in size.
However there have also been challenges that come with launching a relatively new sport, or in this case a new variation on a sport, with plenty of competitors, however according to Soriano, fellow 3×3 basketball league Big3 is not one of them.
Talking to GlobalData Sport at the FIBA 3×3 World Tour Amsterdam Masters 2023, the organization's hundredth world tour event, Soriano outlines the key drivers behind the sport's rapid ascent, its fusion of sports and entertainment, how it approaches partnerships across different regions, and the challenges 3×3 faces in the present and future.
Strategic Priorities and Expanding Partnerships
In terms of strategic priorities and partnerships moving forward, Soriano clarifies that these revolve around Olympic cycles since this is where 3×3 gets the most exposure, however, he wants to achieve more stability in between Olympic events.
How well do you
really

know your competitors?

Access the most comprehensive Company Profiles on the market, powered by GlobalData. Save hours of research. Gain competitive edge.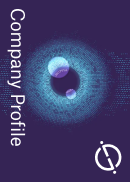 Company Profile – free sample
Thank you!
Your download email will arrive shortly
Not ready to buy yet? Download a free sample
We are confident about the unique quality of our Company Profiles. However, we want you to make the most beneficial decision for your business, so we offer a free sample that you can download by submitting the below form
By GlobalData
This explains 3×3's long term deal extension with Enlio, the Chinese sports goods company, through which the firm provides the court surfaces for the FIBA 3×3 World Tour and the FIBA 3×3 World Cup, with the deal running until 2030.
"Right now we're focused on the next Olympic cycle, 24 to 28, the LA Olympics. It is important for us to secure long-term partners so as to not have an Olympic hangover," he says.
"Our main target is to assign a minimum three-year agreement moving forward. Our official supplies have already been renewed, so this gives us opportunities to focus on other commercial opportunities. I think we're going in the right direction, and something I've started to say is that we should not be considered as a growing sport anymore. I think we reached the maturity level.
"And the proof is that we have been growing double-digit numbers every single year, we have been breaking records of the number of events, number of players, amount of prize money.
"And there's some point in time that you need to stabilize, I think that we reached the point now, this is the hundredth world tour event. This year, we're doing 18 world tours. But when I started in 2012, we were doing six or seven, it was already a big milestone when we did 10."
The Secrets Behind Immense Growth
When asked what he attributes 3×3's rapid rise to, Soriano lists a combination of factors but especially highlights 3×3 reaching Olympic status.
3×3 debuted at the Tokyo 2020 Olympic Games (which took place in 2021 due to the pandemic) after being added in 2017, with the very first official 3×3 event having been held in 2010 at the Youth Olympic Games in Singapore.
Soriano also feels that choices in host cities and partnerships have also been pivotal in 3×3's growth, covering both large cities with existing major sporting properties as well as medium-sized markets with less local competition, as well as markets that were emerging at the time but are now large and competitive.
"I remember that we were criticized in 2019 because we were too much focused on the Gulf. And you can see now everyone is in Bahrain, is in Abu Dhabi, is in Jeddah, is in Qatar," he explains. "So this is proof that all the other International Federations and major properties, public or private, are looking for opportunities, and opportunities are in this in these countries.
"Obviously we are very well established in in Asia. China is one of our top markets. We're doing a lot of events, women's series, Nations League, also national team events. Now we are very happy because people believe in us and they continue to believe in us after hosting events.
"So this proves that having all these types of promoters is helping us a lot, here (Amsterdam) the promoters are not a Federation, they are an NGO, they are using this as a legacy program, and they leave behind a lot to help kids in the outskirts of the cities.
"Then in other events we have them hosted by national federations, private entities, and ministries of sports, basically everyone."
"No Rivalry" with Big3
When asked about potential collaboration or competition with Big3, the US professional three-on-three basketball league co-founded by rapper Ice Cube and his long-term business partner and American entertainment industry executive Jeff Kwatinetz (who GlobalData Sport interviewed here), Soriano strongly dismisses the notion.
"I don't see Big3 as a competitor. Actually, they have tried to approach cities that we are in. They have retired NBA players," he says.
"I don't see them as a threat. I think they have very weird rules for us, like super long-range shots that they have more value, we don't see this as a competition. And I believe that our players are better prepared, and more professional in terms of playing exclusively 3×3 basketball.
"We haven't seen any single promoter that we have approached saying sorry, I have a deal with Big3, actually."
Soriano points out that while he believes 3×3 has Big3 beat when it comes to the sporting side, he also believes 3×3's entertainment proposition is better than Big3's.
"We believe that entertainment is a fundamental part of our discipline. Let's not forget that this is the only discipline at the Olympic Games with a non-stop DJ, which proves that our product is a mix of entertainment and sports.
"I can tell you that our players are professional, they play 60 matches all year round, and we have a massive amount of prize money to retain those players. I can count on one hand the number of players that have decided to play big3 (having left 3×3 to do so)."
Monetization Strategies and Financial Sustainability
3×3 has been increasing prize money annually, with its business model relying on media rights, hosting fees, and commercial partnerships, with a focus on flexibility by tailoring opportunities to the specific interests of individual partners.
As a result of this monetization, total prize money has reached over $3 million, which 3×3 believes gives it an advantage when attracting talent to the sport.
"We have a strategy based on hosting fees for hosting rights for cities, that they pay a license fee when we host events. And we have certain partners with reserved categories. Basically what we do is we have several partners, we have category exclusivity, and we give them worldwide exposure.
"But we've also worked with different partners in different territories exclusively on the territories that they are interested in. And this is something that will be flexible.
"But we also offer the opportunities and the assets to monetize the event for the local organizing committee, so here for example, you can see that we have a betting company as representing partner, obviously they have the rights here in the betting category.
"So we need to find the balance because obviously someone that pays us a hosting fee, needs to be able to generate enough money not only to pay the operational costs but also to have a positive balance at the end of the event. And this is happening, so we are actually very happy."
Regional Commercialization Differences
3×3's number of events in a particular region influences their commercial efforts in that region, and this is particularly evident in Asia.
Singapore will host the next two editions of the 3×3 Asia Cup competition after successfully staging the 2022 and 2023 editions, while Jeddah in Saudi Arabia is set to host the 2023 edition of the FIBA 3×3 World Tour Final.
Europe however is still covered, with Danish capital Copenhagen set to host the 2025 edition of the 3×3 Europe Cup, which was played in Jerusalem, Israel this year.
Soriano explains: "I would say half of our activity is focused on the Asia market. Therefore, it is in our interest to focus on Asian brands, rather than America or South America for now.
"We focus more on having commercial opportunities with Asia, same as TV rights, because obviously, we have so many events in China and the Philippines, we have two world tours, therefore we focus more in those kinds of markets.
"I think it's a direct relationship with the number of events that you have, the more events you have in one region, the easier is to sell to someone because if they are looking for activity and for visibility, the more events you have there, the better.
Unique Challenges and Solutions
Soriano is keen to clarify that Fiba 3×3 is a completely separate entity from the traditional Fiba 5×5 basketball, both in terms of the sport and in terms of partnerships, with the two entitites working completely seperately from each other.
Soriano says: "I think we need to be clear that 3×3 is not five versus five, you have different partners. So even the sales department within 3×3 has nothing to do with five versus five. They have their official supplier and official timekeeper, and we have another official timekeeper, which is different.
"They have a ball supplier, which is Moulton, and we have a ball supplier, which is Wilson, therefore, we need to differentiate when we try to approach brands, we approach not as basketball, but as 3×3. A sports discipline with entertainment, city centers, which cannot be offered with five versus five, and that we reach a wider audience.
"So our audience is not only basketball fans, and here's a good example (points to 3×3 Amsterdam event) you go in here, and I would say that not even half would go to a five-on-five game. Therefore I believe that our reach is wider, and it's more interesting to a non-basketball brand.
"And that's why we're pushing as much as we can towards non-basketball fans, and also our social media. FIBA social media is commonly followed by different profiles of people (in comparison with 3×3 followers), not only in terms of age but also I think less than half of our followers follow FIBA, which is what we want. This is the differentiation that we want."
Soriano also mentions that 3×3's main challenges come from more new sports emerging, as well as the threat of an Olympic hangover.
"Every year, we see more disciplines for new sports that are coming from the US, China, and different countries, and we need to compete with them. So in the end, the cake only has one size, and every time we have more portions cut down from it. But I think we need to keep the strategy that we are focused on now.
"We are very big in Asia, we just need to protect ourselves against Olympic hangover, this is very important. And it would be our mistake to believe that after the Olympics, you know we'd have a queue of people knocking on our door to host events, to be our sponsor, therefore, I insist it is very important to protect ourselves with long term partnerships, long term hosting agreements and long term commitments from different cities and councils.
"So to be sustainable, this year, we already have signed agreements with 12 or 13 cities for next year. This means that over 75% of next year's events are completely secure. This has never happened to us before now. We are in October, still two months away from the end of the season!"
Social Media and advertising
Rachel Rominger, media relations and TV rights manager for Fiba 3×3 since 2021, also speaking to GlobalData Sport at the FIBA 3×3 World Tour Amsterdam Masters 2023, outlined the sport's appeal to Gen Z, and the resulting partnership interest from brands looking to target this demographic, as well as utilize 3×3's close relationship with its players.
3×3 has a rights deal with Eurovision Sport, the sports arm of the European Broadcasting Union, to broadcast its 3×3 flagship events in 2023 and 2024 across Belgium (RTBF and VRT), Greece (ERT), Hungary (MTVA), Lithuania (LRT), Netherlands (NOS), Poland (TVP), Spain (RTVE) and Switzerland (SRG-SSR), with the option to include more members from additional territories if their national teams qualify for an event.
Rominger said: "I think more and more big brands are very interested in reaching the younger generation, Gen Z, and a lot of big brands try to go into more urban sports.
"And I think we're very powerful on that, and we're very big on social, that's our main target. It's a new sport, and it's very short as well, TV can program short games in one hour, you can have three games, and this is what they want, not a five versus five game that takes three hours.
So traditional advertising also, I think is dying, people are not paying any more to have a couple of boards and some flags, they want to tell a story, they want content that someone can be with all year round.
What we're doing is great, we have specific videos, we're creating stars, we're doing player profiles, we're doing the best dunks, and this is what people want to see.
"And the beauty of our sport is that we're really close to the players as well, we can really maximize that. And we get those players to do content, and then specific content that broadcasters are interested in, or even sponsors, which attracts a lot of sponsors and media."