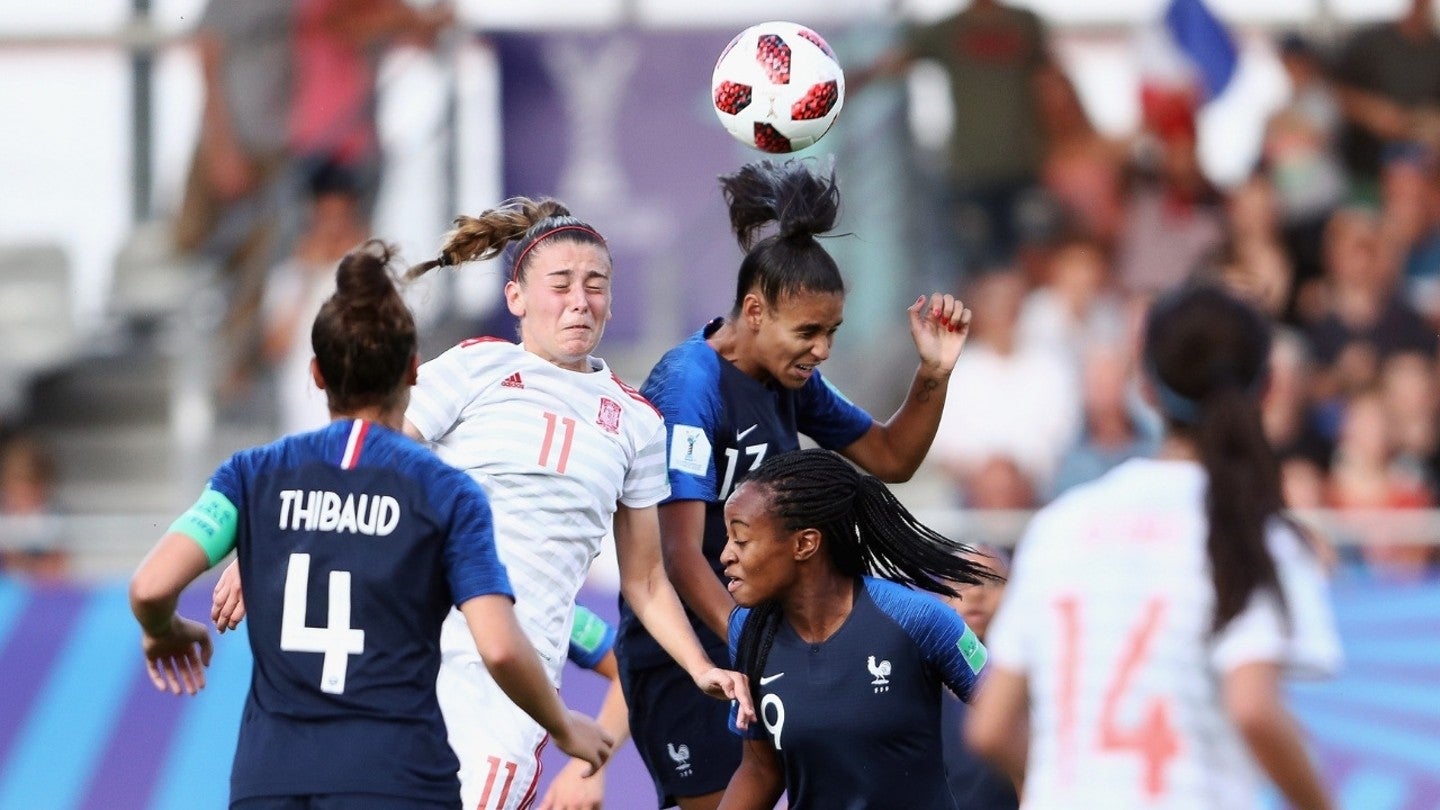 The Women's World Cup (WWC) has come a long way from its origins just 32 years ago when China hosted the first official women's tournament in 1991. The ninth edition of the event that starts tomorrow (July 20) is on track to be the most attended standalone women's sporting event in history, with more than a million tickets sold.
The 2023 edition, which will be the first to feature 32 teams, will take place in Australia and New Zealand between July 20 and August 20.
The event is also predicted to set new viewership records for women's soccer, comfortably beating a cumulative live viewership of the more than 365 million people who watched last year's UEFA 2022 Women's European Championships – won by tournament hosts England.
If successful in its record-setting agenda, it will be thanks, in part, to the two deals made between world governing body FIFA and the European Broadcasting Union (EBU), the alliance of public service broadcasters, which only months before, had generated record TV viewing figures for the aforementioned Women's Euros.
With 112 member organizations from 54 countries, and 30 associate members from a further 19 countries, the EBU is one of the biggest players when it comes to securing media rights for the biggest sports tournaments.
In January, the organization landed rights to four editions of the Olympic Games between 2026 and 2032 for broadcasters in 49 European countries through a partnership with media giant Warner Bros. Discovery. It also struck agreements for selected EBU members to show coverage of the 2023 Special Olympic World Games and the European Games 2023 and 2027.
Recent women's sport acquisitions, meanwhile, have included an agreement with DAZN for 12 EBU members to show last season's UEFA Women's Champions League Final, and an agreement with Unipublic, a subsidiary of the Amaury Sport Organization, for women's road cycling's newly created La Vuelta Femenina.
The organization's first deal with FIFA, struck last October ensured the flagship WWC would gain live free-to-air coverage across TV, digital, and radio in 28 countries in Europe.
Domestic rights, meanwhile, were snapped up early by Optus in Australia and by Sky in New Zealand. The US network Fox secured English-language rights for the third successive tournament, while Peacock, Telemundo, and Universo gained Spanish-language rights.
Everything was going according to plan until word got out that FIFA had rejected multiple bids from key European broadcasters for being too low. Specifically, FIFA's chief business officer Romy Gai said the UK, Italy, Germany, France, and Spain failed to produce satisfactory bids for the rights.
The admission started a stand-off, with FIFA threatening a complete blackout of the tournament in those markets. The situation was particularly problematic due to the significance of the tournament in the growth of women's sports, with EBU members reporting record audience figures and coverage of that tournament in France.
However, with only a month left to go until the start of the World Cup, the EBU expanded its deal with FIFA to cover the five key markets – ending the months-long standoff.
As part of the EBU's revised agreement, the tournament will be shown by the BBC and ITV in the UK, ARD and ZDF in Germany, RTVE (Spain), Rai (Italy), and France Télévisions. In addition, coverage in Ukraine will be provided by UA:PBC.
On the eve of its coverage of the 2023 WWC, the EBU's manager of communications Claire Rainford explains its role and future outlook for sports rights acquisitions.
When and how was the EBU formed?
The EBU was founded in 1950. Like its predecessor, the International Broadcasting Union, it was set up by public service broadcasters from across Europe to not only protect airwave frequencies and encourage technical standardization, but to bring people of different nations together to foster understanding by sharing content, ideas, and knowledge.
The EBU's 'Eurovision' network enables content to be shared between broadcasters. From the early days, there was a focus on news, music, and sport, all of which have universal appeal.
For 70 years, we've been sharing content across the continent and beyond. Our first Eurovision television live transmission was broadcast from the Narcissus Festival in Montreux, Switzerland, in 1954.
The first Eurovision Song Contest followed in 1956, with the first exchange of news between EBU members taking place in 1958 when live images from the Vatican on the death of Pope Pius XII were shared across Europe.
In 1960, the EBU bought the rights to the Rome Olympic Games for $1.2 million which proved the first of many collective rights agreements.
What are its activities?
Today, the EBU represents 112 public service media (PSM) organizations in 56 countries in Europe, the Middle East, and Africa, and has an additional 30 associates in Asia, Africa, Australasia, and the Americas.
We believe strong PSM is at the heart of democratic societies and are committed to championing and upholding our unique value at both a national and international level.
We do this by:
· Helping members increase the breadth, depth, and quality of their programming by providing them with access to a range of world-class content;
· Championing the value of PSM to secure independent broadcasting, sustainable funding, and the best possible legal and technological framework for PSM;
· Providing expertise and knowledge to help members thrive and develop in the fast-moving media landscape.
How does the EBU operate, and what role do its members play?
The EBU is a member-led organization so broadcasters are actively involved in the activities of 'their' organization and provide valuable input to EBU management.
How does Eurovision Sport fit into the EBU, and what is its role?
Eurovision Sport is a division of the EBU and negotiates global sports content on behalf of EBU members and stakeholders, managing the media rights for 14 different sports through agreements with 28 international sports federations. This represented almost 200 events, or 44,000 hours of world-class sports programming last year alone.
We believe sports should be for everyone and are committed to sport and all the wider benefits it brings to individuals, communities, and society.
How does the EBU go about selecting and bidding for sports rights?
By combining the collective strength of EBU members, Eurovision Sport negotiates global sports content for the benefit of all stakeholders. As a union, we're driven by the aspirations and ambitions of our public service members, not purely commercial goals.
For sports federations, Eurovision Sport harnesses that strength to nurture and grow a sport, balancing the need for visibility while maximizing revenue.
Where appropriate, Eurovision Sport enters into partnerships with other entities such as Warner Bros. Discovery, IMG, and DAZN to enable the financing and distribution of rights.
Sports events identified by Eurovision Sport for bidding are those that have the greatest appeal to our members and sports viewers across Europe and beyond. Some sports and events in the Eurovision Sports portfolio, like football and the Olympic Games, are popular in all EBU territories and with all members, while others, like biathlon and skiing, have a special appeal in certain territories and with selected members. The Eurovision Sport bidding and financing model can accommodate both categories.
What is the future outlook for the EBU's acquisition of sports rights?
Eurovision Sport has extensive experience in identifying and developing new broadcast markets for sports and a proven record in supporting the worldwide growth of sports and generating new audiences.
For example, in September 2021 Eurovision Sport agreed to a pioneering new joint venture with the International Ski Mountaineering Federation to screen, promote and commercialize the exciting, rising sport of ski mountaineering, as it heads towards inclusion in the Winter Olympic Games for the first time at the games in Milan-Cortina in 2026.
The EBU has also identified women's sports (especially women's football) and multi-sport games as growth areas within its sports portfolio.
This special emphasis on women's sports and multisport games will continue for the foreseeable future.