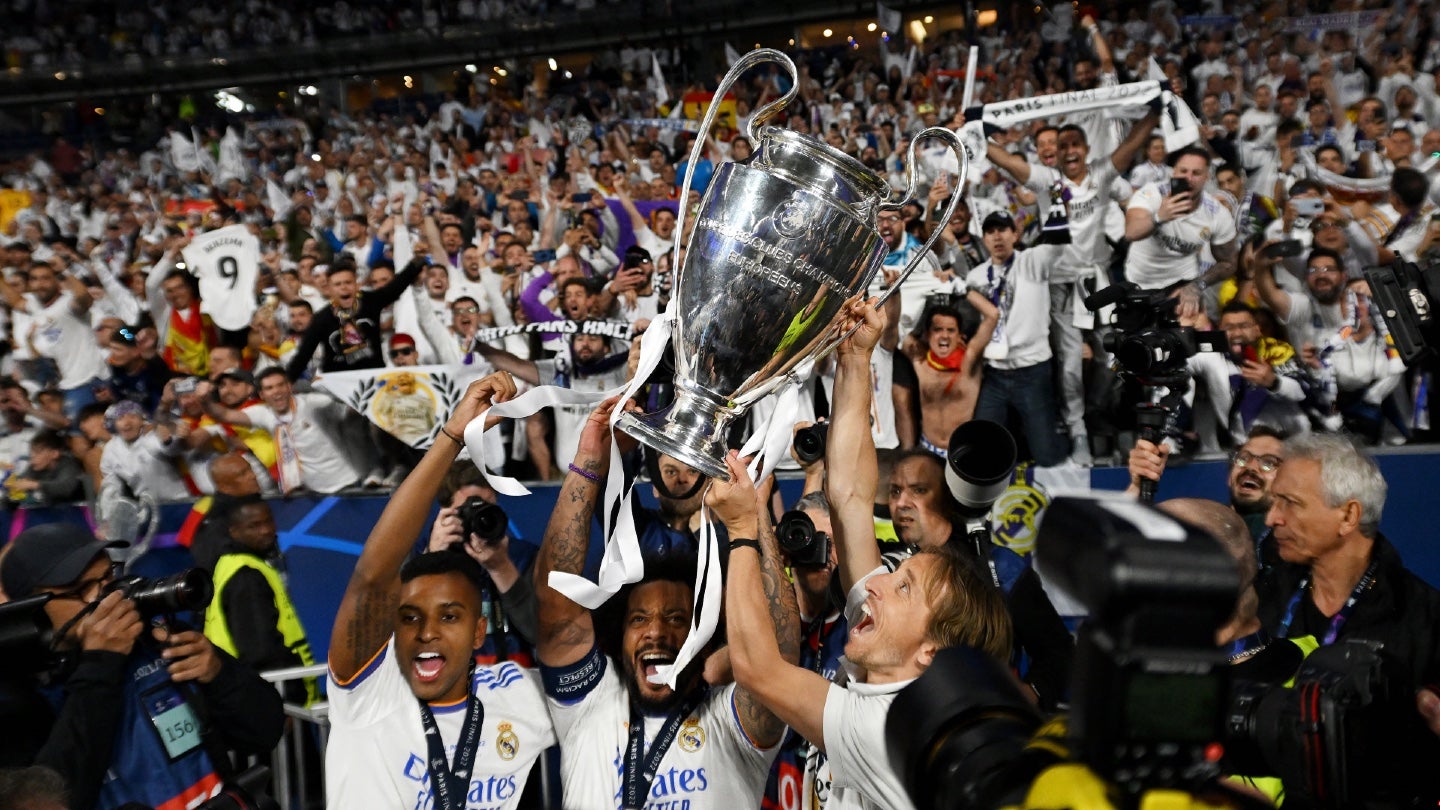 UEFA, European soccer's governing body, has stressed the potential dangers of multi-club ownership in a new report.
The Swiss-based organization, in the latest edition of its club licensing benchmark report, looking into the state of European club soccer in 2022, has said the rise in multi-club ownership – in which individuals or groups own stakes in more than one team – "has the potential to pose a material threat to the integrity of European club competitions."
UEFA, in the report, identified 180 clubs around the world as being part of a multi-club structure as of the end of last year, close to twice the number from 2019.
The governing body has said the trend has been fuelled "predominantly by US-based investors", and has said that estimates show around 33% of multi-club groups begin life in that country.
UEFA added that the risk in the situation involves "two clubs with the same owner or investor facing each other on the pitch."
In terms of the potential repercussions of an increase in multi-club ownership, UEFA said that the trend "has the potential to distort [player] transfer activity, with an increasing percentage of transfers being executed within multi-club investment groups at prices that suit investors, rather than at fair values …"
In the eyes of UEFA, this practice comes "to the detriment of trainer clubs …"
Aleksander Ceferin, UEFA's president, wrote in the report: "UEFA and its member associations must remain vigilant and strictly implement the rules of financial sustainability at European and domestic level."
The report found that over 6,500 players worldwide are owned across clubs registered in this way.
The City Football Group, which has stakes in 12 clubs around the globe, and Red Bull, with investments in five teams, are two of the most prominent examples of such groups.
Elsewhere, the report details that sponsorship and commercial revenue amongst UEFA's member clubs as a whole is 13% higher than it was during the last season before the coronavirus pandemic.
In total, the governing body revealed that across 140 clubs on the continent, revenue is up by an average of 4.6% for the financial period under review.
However, operating costs are also up, having increased by 11%, and finance costs have risen as well, by 18%.
More than anything, UEFA has said in the report summary, "it is the continued upwards trend in wages, that threatens clubs' return to pre-pandemic profitability."
On this front, Ceferin commented: "While [the rise in wages] is not a negative trend per se, it is clear that many are compromising their economic sustainability in their reckless pursuit of success."
Image: David Ramos/Getty Images