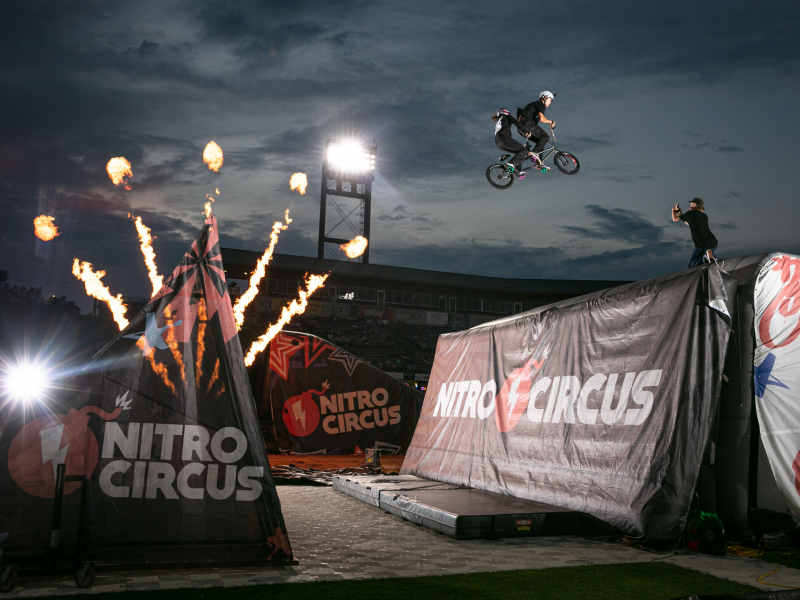 Thrill One Sports and Entertainment, the independent action sports operator and media company, is under new ownership, as of today (July 19).
Fiume Capital and Juggernaut Capital Partners have acquired the company, from previous owners The Raine Group and Causeway Media Partners, Thrill One has announced.
Other new investors in the action sports firm include Dana White, president of mixed martial arts' Ultimate Fighting Championship, and television producer Craig Piligian.
Thrill One was founded two years ago, by the amalgamation of the following brands: Nitro Circus, Nitro Rallycross, Street League Skateboarding, and Thrill One Media (which was originally called Superjacket Productions).
Thrill One has said that "Fiume's expertise in sports and media coupled with Juggernaut's consumer focus will bring additional value to the company and continue to focus on serving the interest of a young, passionate fanbase."
The investment will allow Thrill One to "pursue organic growth initiatives and strategic acquisitions", it has claimed.
Joe Carr, chief executive of Thrill One, said: "We have aggregated the largest audience and community in the space, and I am beyond excited to partner with this group of investors and individuals who have built businesses and entire sports from the ground up. The additional resources will fuel the growth and expansion of this platform."
John Shulman, Juggernaut's founder and managing partner, added: "Thrill One has exploded onto the scene in the last two years … Our considerable investment demonstrates our belief that there is much more to come in this category …"
Acquisition funding was provided by Prudential Private Capital, while CION Investment Corporation and MGG Investment Group were also involved.
Referring specifically to Nitro Rallycross, White said: "I've been a big fan of Nitro for a while now … They are always doing the most insane stuff and constantly raising the bar."
Thrill One has said that in 2022, across its portfolio it will host over 70 live events and deliver in the region of 100 hours of live sports content, in addition to producing over 300 episodes of linear TV.
Last month (June), Nitro Rallycross brought in Aurora Media Worldwide, the boutique media rights agency, as its broadcast production partner.
Aurora, based in London in the UK, is now responsible for both the global live feed and highlights programs for the 10-race second season of Nitro Rallycross, which began at Lydden Hill Race Circuit in southern England on June 18.
The agency has said that features of its telecasting will include live on-board footage from the cars involved, drone cameras, footage inspired by video games, and data-driven graphics.
Photo Credit: Thrill One