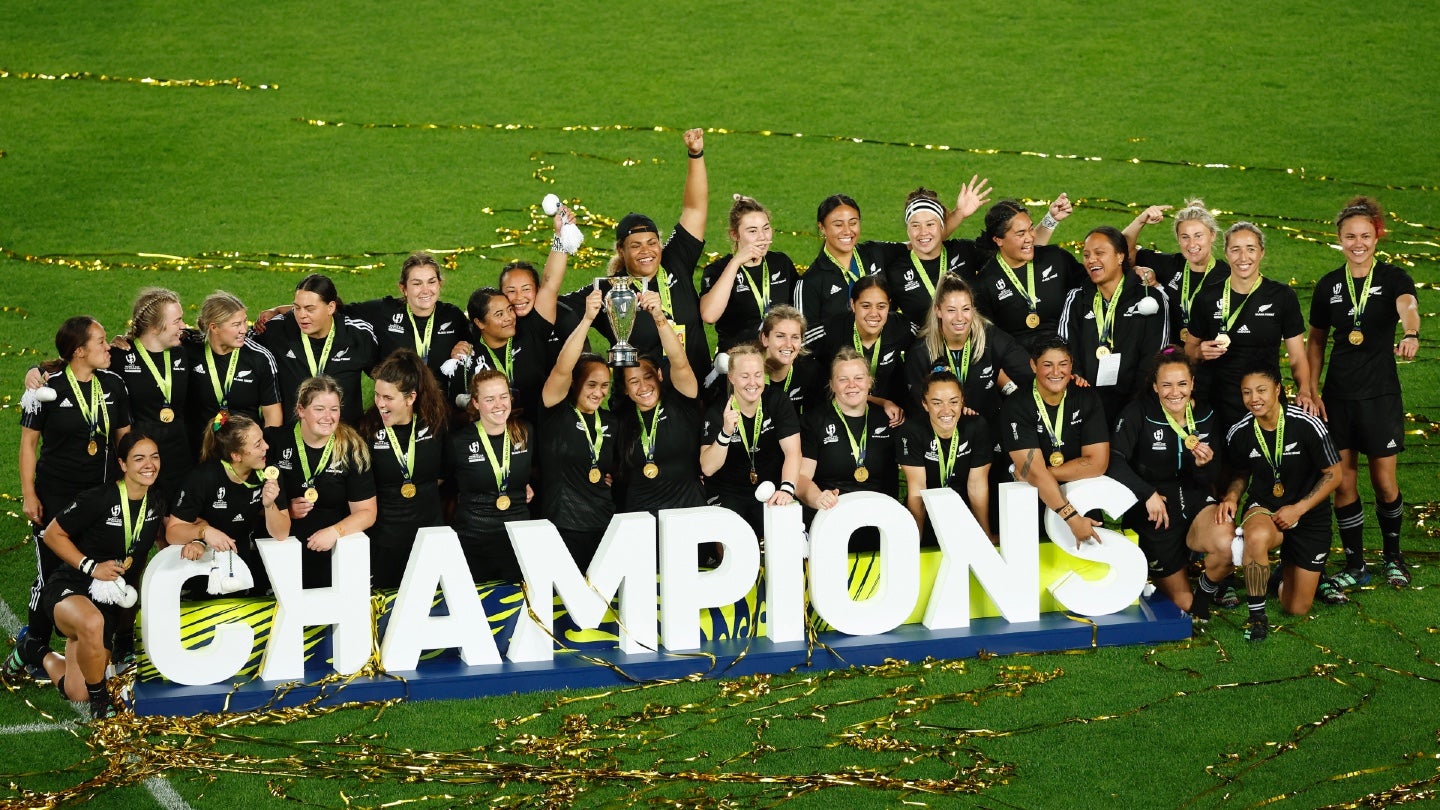 The governing New Zealand Rugby (NZR) body has launched a 10-year plan to transform women's rugby union in that country.
NZR is aiming to ride the wave of public interest in the women's game that was generated by New Zealand's Black Ferns winning the Women's Rugby World Cup on home soil last year.
The governing body has said it will invest NZD21 million ($13.2 million) into "women's rugby initiatives" this year alone under the action plan.
This will cover the hiring of new officials across New Zealand, and the development of specific action plans across the following areas: culture, system, participation, performance, and transitions.
The New Zealand Women and Girls in Rugby System Strategy "sets out the key focus areas, priorities, and guiding principles to transform the game at all levels."
Objectives include achieving an average annual increase of 2,500 women and girls playing rugby, in order to reach a target of 50,000 in 10 years' time.
Patsy Reddy, chair of NZR, said: "We are riding an extraordinary wave of excitement and engagement with women's rugby in Aotearoa, the likes of which we've never seen.
"We truly believe that rugby is a game for all and there's a huge opportunity ahead of us over the next decade to engage more women and girls. What's crucial is that it is done in a deliberate, structured, and focused way."
The 26 provincial rugby unions in New Zealand will now each draw up individual action plans to advance the women's game and deliver the aforementioned key objectives.
Mark Robinson, NZR's chief executive, added: "Our focus as an organization is on leading and enabling the implementation of the strategy. We're incredibly proud and excited about the impact this action plan will have on the women's game this year, but we also respect that everyone is at different points and our commitment is to walk alongside the rugby community in this journey."
In order to bring the decade-long plan together, 1,500 hours of feedback were provided by over 2,200 people in the New Zealand rugby community, in a consultation process.
Reddy was appointed as NZR's first-ever female chair in December following a career as a lawyer, negotiator, and director.
Image: Greg Bowker/Getty Images