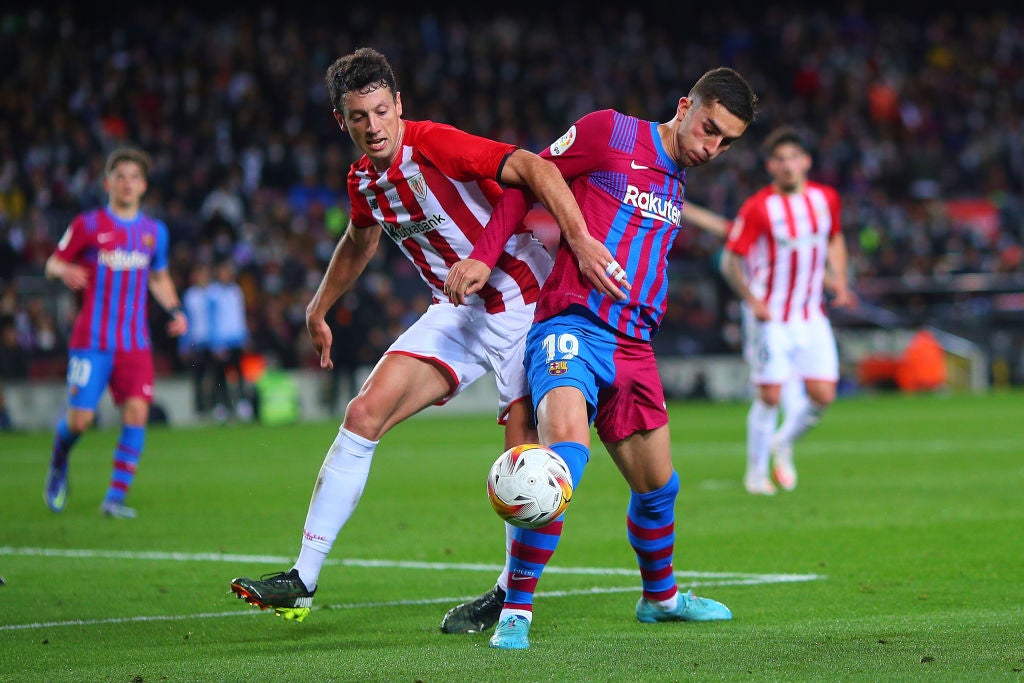 Sixth Street Partners, the global investment firm, has increased its stake in future television revenues secured by Spanish soccer heavyweights Barcelona to 25%, through a deal announced today (July 22).
That agreement will see Sixth Street snap up 15% of all revenues the club secures from its media rights sales over the next 25 years and has been added to the 10% of that income that the investment firm had already secured earlier this month.
That initial investment and acquisition was worth €267 million ($278.5 million), and now this latest move by Sixth Street has been reported as having a valuation of over €300 million for the additional 15%.
These piece-by-piece asset sales by Barcelona represent an effort to get the club's finances to a point where they can afford to sign the high-profile players that they are accustomed to recruiting during the ongoing European summer transfer window.
LaLiga's financial regulations entail clubs attempting to sign players without conforming to these rules having their registrations blocked.
Therefore, the Catalonian giants have no choice but to find buyers for some of their assets, such as media rights.
The overall deal comes on the back of Barcelona's members agreeing to sell up to 25% of their LaLiga television rights to one or more investors at an EGM last month.
The members also agreed to sell 49.9% of the Barca Licensing ad Merchandising arm of the club to raise capital and balance the books for the 2021-22 season.
At the time, the Catalan side said they wanted to make €600 million from both operations to increase profits and "make Barca a competitive team."
Barcelona's financial struggles have been well documented, with current president Joan Laporta inheriting debts of more than €1 billion from his predecessor Josep Maria Bartomeu. Those debts, together with the wage cap imposed by LaLiga, resulted in the club being unable to offer its star Lionel Messi a new deal last summer.
Earlier this month, Barcelona's economic vice-president Eduard Romeu said the club will need €500 million to be "saved" from its financial crisis.
In late May, the club reportedly secured a doubling in size of the €90 million bridging loan they took out from investment bank Goldman Sachs in 2019 to help tide them over until a separate financing deal with Goldman Sachs kicks in.
Sixth Street, meanwhile, now has interests in Spain's top two clubs after striking a €360 million deal with Real Madrid, alongside its premium experiences company Legends, that sees both firms secure an input into any future activities and operations at the club's redeveloped Santiago Bernabeu stadium.
Under that deal, Sixth Street has the right to participate in "the operation of certain new businesses of the Santiago Bernabeu for 20 years", while Legends will "contribute its experience in the operation of large stadiums, attractions and event space to optimize the management" of the 80,000-capacity stadium.
Joan Laporta, president of FC Barcelona, has now said: "We continue to move forward on our strategy and are pleased to have completed this additional agreement with Sixth Street providing us with a meaningful increase in capital strength … Over the past few weeks, we and Sixth Street have engaged and collaborated with a shared understanding of what we are seeking to achieve for our organization."
Alan Waxman, Sixth Street's co-founder and chief executive, added: "FC Barcelona is one of the world's premier sporting organizations, and we are glad to be expanding our relationship through this additional investment …"