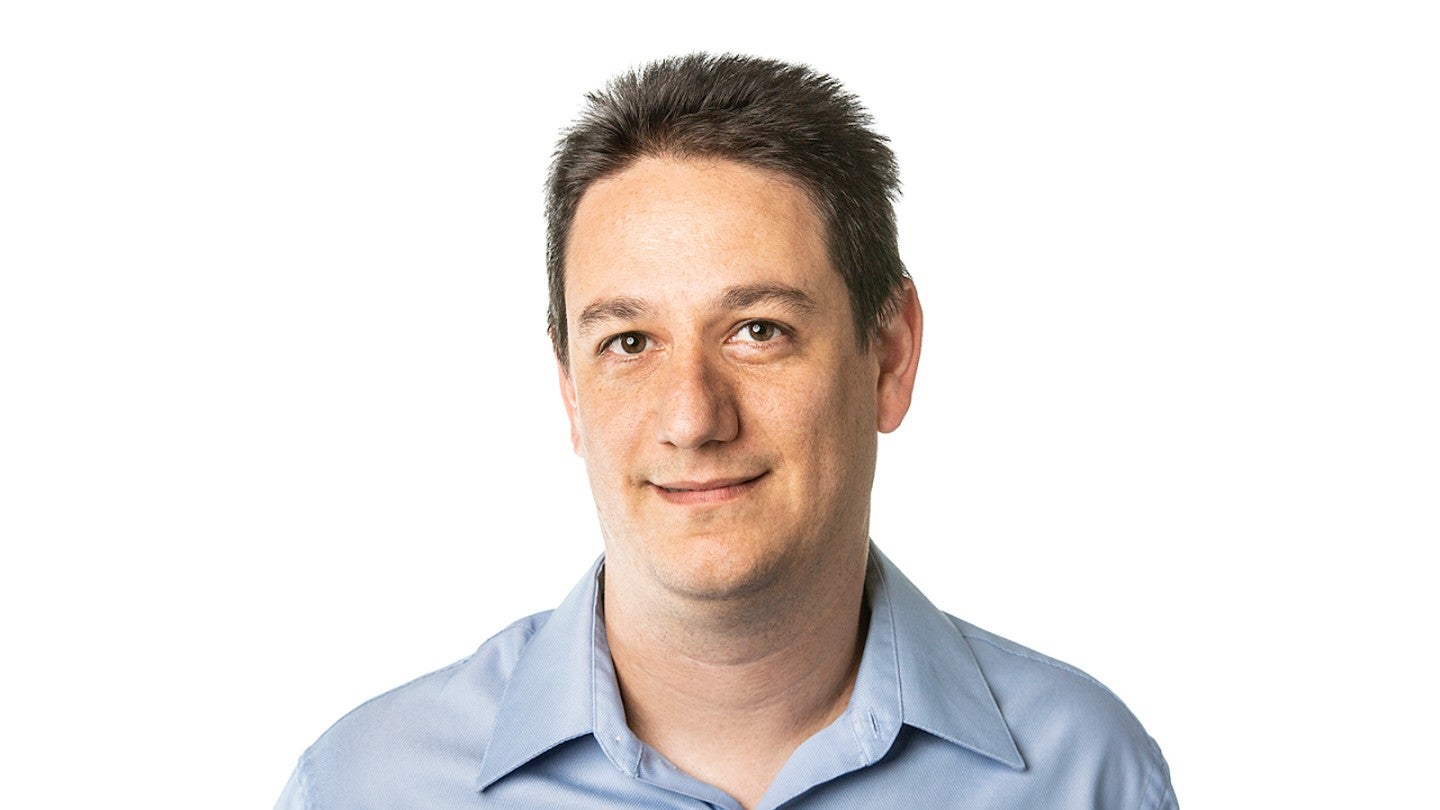 Attention spans are in short supply and competition for fans' attention has never been higher. Add those two elements together and it goes some way to explaining why fans are turning to bite-sized clips as their go-to format for consuming sports.
With so much to follow and differing time zones, sports fans of all ages have little chance of catching everything as it happens, and, with hundreds of must-see moments for any given sport, having the choice of which highlights to consume when to, and how to has never been more important.
For sports properties, keeping up with such specific demands presents a challenge but also an opportunity, not only for greater fan engagement but to build additional value by increasing their output – so long as they can process high enough volumes of relevant and personalized content that aids deeper storytelling.
This is why artificial intelligence (AI) and automation has become so central to the coverage of sports events and why WSC Sports have become the go-to firm for rightsholders and broadcasters for content creation.
If you have ever watched highlights of soccer legend Lionel Messi scoring a goal or star quarterback Patrick Mahomes throwing a touchdown pass, there is a good chance WSC Sports' technology and suite of content solutions were behind the creation of the clip.
But beyond speeding up the production of traditional highlight reels, access to this type of technology is helping rightsholders create more dynamic and fan-focused content while enabling them to better monetize their rights.
How well do you
really

know your competitors?

Access the most comprehensive Company Profiles on the market, powered by GlobalData. Save hours of research. Gain competitive edge.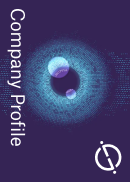 Company Profile – free sample
Thank you!
Your download email will arrive shortly
Not ready to buy yet? Download a free sample
We are confident about the unique quality of our Company Profiles. However, we want you to make the most beneficial decision for your business, so we offer a free sample that you can download by submitting the below form
By GlobalData
Real-time content creation
Trusted by more than 300 of the world's largest rights holders and broadcasters, including basketball's NBA, soccer's LaLiga, the ATP men's tennis tour, international sports broadcaster ESPN, and many more, WSC Sports has revolutionized the way highlights are produced, distributed, and consumed.
The change has been so dramatic, that it is hard to believe that in the not-to-distant past, broadcasters were scrambling to cut and edit videos manually to create highlight reels that would be distributed across television screens well after the final whistle.
Now, using advanced machine learning technologies, WSC Sports' platform analyzes live sports broadcasts, identifying key moments in real-time and unlocking unlimited highlight combinations that can be distributed across different platforms immediately.
"We don't use any unique hardware," WSC Sports' co-founder and chief executive Daniel Shichman tells GlobalData Sport. "We ingest the exact same stream fans are watching into our platform, which is cloud-based, and analyze the live feed in three different layers trying to understand what happens in every second of the computation."
"There are two stages of analysis. The first is analyzing the game in real-time and identifying what happens each second of the competition from every goal to every touchdown. Each event is automatically identified and tagged exactly when and where it happened, and then we identify the start and end of every play."
While Shichman's explanation of the technology sounds simple enough, it is anything but. For a start, there are three layers of analysis happening at any one time.
The first is the visual aspect that tags anything that is happening on the screen from the movement of players to score lines, while the second layer, audio, inputs everything it can hear from the referee's whistle to a ball contacting a bat, crowd reaction, and even the tone of the commentator.
The third layer, meanwhile, is scraping live data and live stats, which all together create a giant soup of information that tells the platform when and what event to clip.
"Once the algorithm collects all those inputs, they are analyzed together to generate internal insights that tell us and help us understand not only when an event happens, but also the exact time to clip around it," explains Shichman.
"For example, if there are three passes leading to a goal, we make sure that is included. We are analyzing tens of millions of different events in real-time and creating a huge repository of plays."
The technology has saved rights holders countless hours of video editing and enabled them to build a comprehensive range of video packages quickly and intuitively to distribute to broadcasters, media rights partners, organizers, and players.
Take the FIFA men's World Cup played in Qatar at the end of last year. WSC Sports' highlights spanned 807 hours of content, including 6,780 videos published to YouTube gaining more than 337 million views, while WCS's partners posted 17,808 World Cup highlights to Twitter, netting over five million likes and 496,000 retweets.
In the past, those kinds of stats could only be achieved during the major flagship tournaments, like the World Cup or Olympic Games, with their large resources and scores of staff. But now, that kind of output is available for all major and minor competitions looking to supersize their digital output.
With the help of technology, rights holders are now able to pick and choose the clips they want to string together to create storylines, whether team-based or focused on one individual player – an aspect of WSC Sports' platform Shichman believes has opened the door for rights holders to create an unlimited amount of content themselves.
"One of the unique things on the platform is it really doesn't require our clients to understand anything about the technology or even anything about video editing to create great content," he says.
"We analyze and break down the entire game and add as much data as possible and then our clients can go to the platform and generate any type of content they would like, with almost any type of breakdown they are interested in.
"They can decide what content is going to strengthen their brand and how they're going to work with a sponsor and partners.
"At the end of the day, they know their fans and what they want. We just make sure that we are ahead of the curve and always developing features that will make things easier."
Cracking the Gen Z market
As the cliché goes, the digitally savvy next-generation sports fan wants more – more entertainment, more access, more content, more immediately. You'll often hear it said that Gen Zers have a short attention span – eight seconds according to Kris Boger – TikTok's head of product marketing for Europe.
Yet, in reality, of course, the thirst for short-form content is not limited to the younger generation.
A seamless digital experience is now a top priority for fans of all ages, and the expectation is to engage with their favorite teams and athletes well beyond live games.
"We are seeing a dramatic shift in the way people consume sports and we can see that younger demographics are watching fewer games in full on cable and satellite television and are turning to shorter form content," Shichman says.
"The expectation today is to receive a good digital experience across multiple of platforms and that is hard because what is considered good is different for each platform. If you want to create good content for TikTok, it has to be very short, it has to be vertical, and it has to be to the point.
"Fans who use websites and YouTube will want a different experience altogether.
"In the end, every fan is different, every fan is consuming differently, and rightsholders need to keep everyone engaged or risk them losing interest or alienating certain sections."
Fans are no longer waiting for the action to come to them so wherever they look for it, rightsholders and broadcasters need to be ready. Rapid distribution is critical and the delivery of near-live clips to personal feeds – together with instantly shared news, analysis, reaction, and user-generated content – helps to keep up with frenetic social media discourse.
These videos are now served to fans during key moments, where they can share in the ecstasy, agony, or even comedy of a game, even if they don't have access to a live broadcast.
But beyond keeping fans constantly active and engaged in the sport, rightsholders, and broadcasters are using short content as a way to reel in new fanbases.
"Short-form content is key for many sports organizations, but they do it to achieve different goals. Some of them just want to increase exposure to their leagues, get them to watch games, and get them to know the athletes behind the scenes," Shichman explains.
"Once you create that exposure then it will be more natural for them to tune into a game and then buy merchandise and that's the funnel that we are building that cannot happen without short-form content.
"Personally, that happened for me with [mixed martial arts promotion] UFC. I had never watched it before, and I started to see some clips and press conferences. Then I started to follow it more and more and now I watch the fights and am a fan.
"So that's the natural process that we're seeing where short-form content is being used as a touchpoint and activation tool as well as a way to retain fandom.
"In the end, it produces real business results, whether it gets fans to turn in to watch a live game or buy a game or to place a bet or subscribe to a platform."
Monetization
Fans' thirst for more access and content of their favorite teams and players has opened up new commercial opportunities for rightsholders and new ways to monetize their assets.
Sports fans range far and wide across various geographical locations across the world, so failing to put a strategy in place to engage with them and monetize that fandom would be a metaphorical own goal in this digital age.
Beyond the traditional advertising banners before, during, and after clips, Shichman says his clients have leaned into exploring new ways to activate their partnerships using their content.
"Of course, you can always feed more ads around a video and generate revenue from the views it gets, but what we're now seeing is a lot of clients creating specific content packages for their sponsors which feature overlays of their brand.
"We're also seeing a lot of organizations that use their videos to generate sign-ups for games, where there is a call-to-action button that tells you 'hey, you like these highlights so click here to subscribe to the next game'.
"Another piece we are seeing is creating videos in a way that lets you collect first-party data on every fan and understand what each fan likes or doesn't like, or who their favorite players are. Once you collect the data and become smarter, you can start personalizing offerings such as tickets to games or discounts to relevant events or brands.
"The last thing we are seeing is very aggressive entry of tech giants into the sports market, whether its Apple taking on MLS rights or Amazon gaining more rights and inflating fees.
"It's getting to a point where media rightsholders can't just put a game on TV and that's it, they need to build the right experience and collect the data and monetize to justify the price."
For rightsholders, fan engagement presently sits high in terms of the ways they can increase commercial income.
For many, fan engagement has been a key commercial aspect in their business plans and those who have always placed a degree of importance on it and have digital strategies embedded have seen their fanbases grow, even though the pandemic-enforced period of lockdown.
The loss of live sports for a time forced the sports industry to get creative and look for new ways to somewhat make up for the loss of matchday revenue and this creativity has carried on as the digital space continues to change.
"Rights owners are becoming much more aware that they need to move and become more direct in their consumer approach, they need to be more innovative and sophisticated.
"They need to know how to collect data, how to optimize it, how to close the feedback loop, and generate more revenue per fan.
"We're also seeing many more platforms and experiences that didn't exist before like betting companies incorporating content and 24-hour free ad-supported streaming channels that are gaining popularity.
"The macroeconomic situation and the fact that people want to save money and remove subscriptions is also an element that rights owners have to think about and how they can create new channels and monetize them to fill the gap."
Thinking about the future
As to what this technology could lead to in the future, Shichman says the trend for more personalized content is only in its infancy. In the not-too-distant future, every fan could have our own personalized highlights, tailored perfectly to what, who, and when we want to see it.
He paints a goldmine of opportunity for rights owners who will be able to not only tap into new sections of fans but create new streams of revenue for both major and minor sports.
However the sports content market develops, you can be sure WSC Sport will be taking a lead, having already won over all major sports leagues and organizations worldwide.
Just last year, the company announced it had raised $100 million in a Series D funding round led by new investor ION Crossover Partners, with existing investors – including Intel Capital, OG Tech, and Detroit Venture Partners – having also participated.
At the time, it said the funding would be used to help facilitate WSC Sports' AI growth plans into "new geographies, sports, and platforms, such as over-the-top, non-fungible tokens, and sports betting."
It said it would also be used to help the company recruit 150 new employees across its offices in Israel, New York, Sydney, and London.
"The company is continuing to recruit good people and we're aiming to add more than 100 people for 2023 and continue our growth," Shichman says.
"We entered the South American market aggressively last year and hired local people in Japan and China too."
On the business side, even though WSC Sports has already led rights holders through such dramatic changes in the digital age, Shichman believes more changes are yet to come.
"I think that there are always challenges. That's what fun in the business," he says.
"For many years the sports market and the media market operated in the exact same way and now we are seeing shifts, and it's on us to think together with our clients on how to make sure they continue to justify the rising prices of media rights.
"More internally, the company has been growing quite aggressively in the last few years, both with our clients and within the team and one challenge is how we remain with the same start-up mentality and can-do attitude while still growing very fast.
"It means we need to adapt fast to the changes around us and be very flexible in how we operate but that's what we love about it – the fast pace and the fact that we are working with the biggest names in the sports industry on how to innovate the fan experience.
"And personally, as a sports fan, for me, that's the dream."