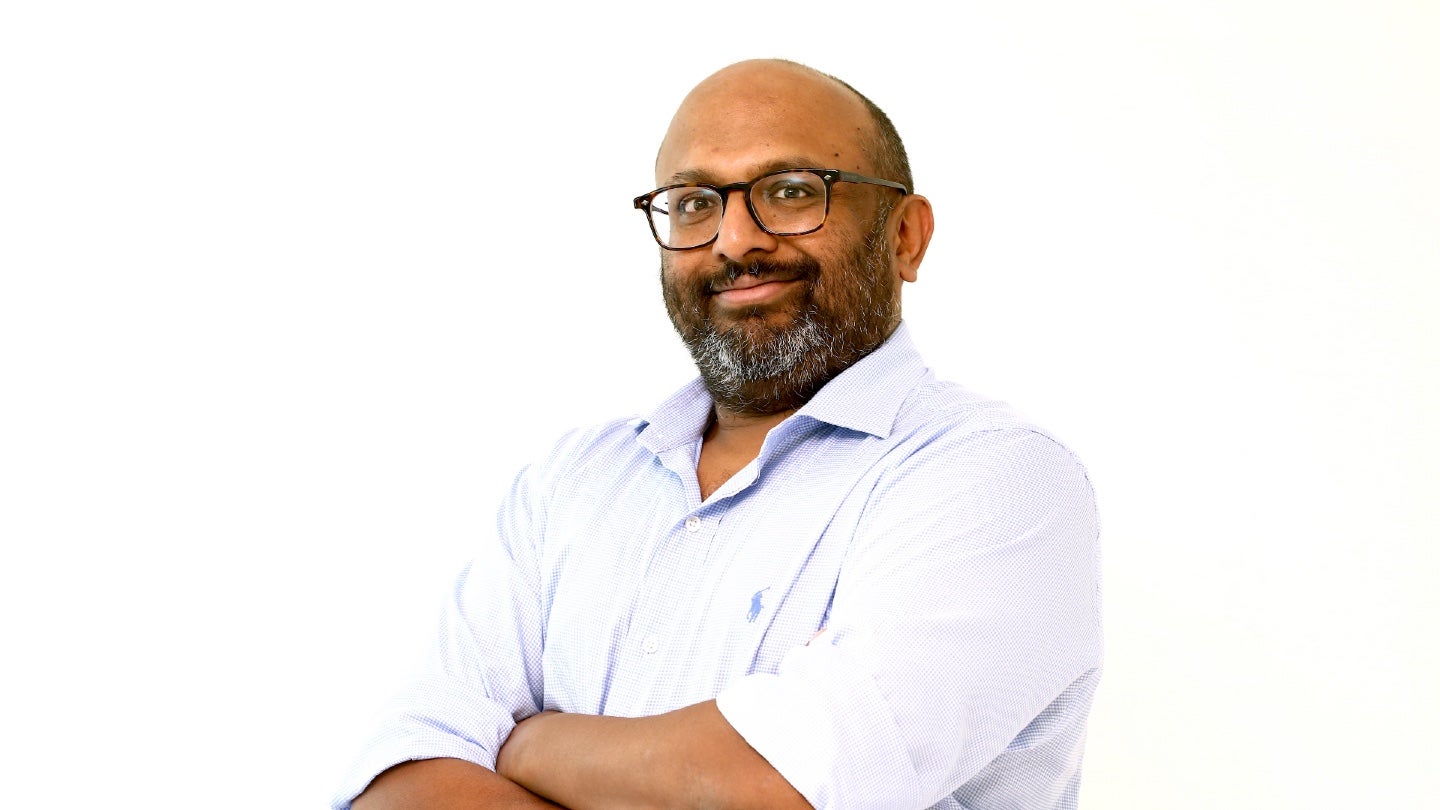 In 2008, the eight original franchise slots for cricket's Indian Premier League (IPL) were sold by the Board of Control for Cricket in India (BCCI) governing body to private owners for a total of $723.59 million. This worked out at an average of $90.44 million per side and was, at the time, seen as an outrageous sum for just eight city-based domestic teams.
Now, the BCCI has fetched $572.2 million for the sale of five initial franchises for the inaugural Women's Premier League (WPL). That works out at $114.4 million per franchise – an increase of 26.4% on the original valuation of each of the men's teams, and a stunning symbol of the recent surge of popularity and monetary value associated with women's sport over the last few years.
A similar story can be found when assessing the media rights deal recently struck by the BCCI for the women's tournament. In mid-January, leading Indian entertainment network Viacom18 was announced as the exclusive domestic rights-holder for the first five seasons of the WPL, paying in total the second-biggest sum ever by a media outlet for broadcast rights to a women's sports property – $116 million.
India is not the only country where women's cricket is surging forward in both fan popularity and economic potential, either.
Pakistan is expected to stage an inaugural mini-edition of a women's Pakistan Super League (PSL) in September, while English cricket's 2022 edition of the women's Hundred was much more of a hit with audiences than the simultaneous men's iteration, and the Women's Big Bash League (WBBL) in Australia continues to go from strength to strength as the premier domestic women's cricket league, with its levels of pay and professionalism both in leagues of their own.
But what about the international game?
How well do you really know your competitors?
Access the most comprehensive Company Profiles on the market, powered by GlobalData. Save hours of research. Gain competitive edge.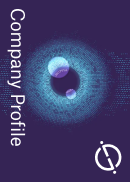 Company Profile – free sample
Thank you!
Your download email will arrive shortly
Not ready to buy yet? Download a free sample
We are confident about the unique quality of our Company Profiles. However, we want you to make the most beneficial decision for your business, so we offer a free sample that you can download by submitting the below form
By GlobalData
The International Cricket Council (ICC) governing body is currently engaged in selling the next cycle of media rights for its major events across both the men's and women's games – 16 men's events between 2024 and 2031, and eight women's, from 2024 to 2027.
In the days leading up to the start of the ICC Women's T20 World Cup, which begins in South Africa today (February 10), now seems an appropriate time to consider the state of play when it comes to rights valuations for women's ICC events, and how that links into the general rise of popularity for that side of the game.
The tender, and indeed overall responsibility for the ICC's broadcast rights portfolio and the sale and distribution, falls in the department of Sunil Manoharan, the Dubai-based body's vice president of media rights.
Speaking to GlobalData Sport (GDS) in the build-up to the 10-team South Africa tournament, Manoharan assesses how quickly he thinks the value of women's international cricket will rise, whether numbers could soon match those seen in the men's half of the sport and whether the ICC sees any friction between the domestic and international broadcast schedules, with both sectors of the women's game getting increasingly crowded.
He starts by giving his opinion on the WPL's recent media rights deal, given the recency of the sums being disclosed: "It's staggering, unbelievable … the news about that competition becoming the second-largest women's league is fantastic.
"This will be the bedrock for the sport going forward. The BCCI doing something like this means that if it's a success, it will set the tone for women's cricket on a global basis.
"The finances involved are breaking all sorts of records, and if the cycles follow the same media rights trajectory as the men's IPL in terms of per-game value, it's going to experience exponential growth.
"Women's cricket in general is on a serious growth trajectory – that's the belief we hold."
He adds the launch of the various women's T20 leagues in recent years "gives the sport regularity and nearly a 12-month schedule – as long as fans know they can follow their favorite players all year round, significant growth will continue.
"Hopefully other competitions [the WBBL, the Women's Hundred, and the women's PSL] will follow the WPL in becoming self-sustaining, and show that women's cricket can justify its place as a money-maker for our member nations."
The more cricket the better
While some stakeholders associated with women's cricket worry this new proliferation of domestic franchise tournaments will mean a reduction in the rights fees broadcasters are prepared to pay for international tournaments, Manoharan, who has been in his position since October 2020, is not concerned about this potential fate.
Regarding the possibility of networks opting to pay out larger sums for T20 leagues than for global ICC-run tournaments, he says: "This is a popular misconception. Ultimately, the ICC is made up of all its members – we're not competing with anyone, certainly not with individual leagues. There's no such thing as too much cricket, there will always be an audience for it.
"Are we worried? No – if our members and their domestic cricket is going well, then that's great. However women's cricket gets more popular, that's fine with us.
"Everybody tunes into ICC events – these get the highest ratings in terms of international cricket."
The media rights director, whose role before joining the ICC was as a director at Indian broadcast heavyweight Star, adds: "These events are once every four years [Cricket World Cup] and once every two years [T20 World Cup]. It works fine, the more cricket we have and the more people who can get access to it is fantastic.
However, he does have a word of caution for the T20 franchise circuit: "Market forces will eventually take over, and certain properties that don't work will wither away," he says.
How high can women's cricket valuations go?
Moving onto the current state of play in terms of the value of women's international cricket to broadcasters, Manoharan says conversations around that half of the game have formed a key part of discussions with broadcasters during the ICC's ongoing tender process for its next global events rights cycle.
He says: "The enthusiasm is there now – in India, for example, for the women's section of the tender we asked all broadcasters to put together a marketing presentation and tell us their plans.
"All potential rights holders said they would use their entire available networks to promote women's cricket, that was the essence of the proposals."
That tender has been concluded in India and England so far, and Manoharan explains that in terms of what the ICC is looking for from networks in terms of women's cricket coverage, "it's not necessarily the highest bids that will win.
"We want partners that will work with us and specific members to make the women's game even more popular, so it's actually the companies with the highest levels of passion."
Manoharan goes on to set out the reasons why the ICC board took the decision to allocate a four-year cycle to the ongoing tender for ICC women's events, as opposed to asking for men's event bids through 2031.
He says: "The feeling with setting the tender length at four years is that maybe certain broadcasters won't see where our enthusiasm about where the women's game will be in 2031 – we see the growth trajectory, but we thought that maybe they won't. The members can, and the board can see the potential, but the networks may not.
"We're pretty flexible though – in certain markets we might try and do eight-year deals, it all depends on the commitment of the specific broadcaster. There's no set rule we're holding them to."
In terms of the monetary value of the media rights associated with women's tournaments, despite his general enthusiasm, Manoharan believes there's still a long way to go.
He moves on to explain one of the current issues in terms of persuading broadcasters to lose their financial inhibitions around women's cricket:
"What is happening from a monetization perspective is this – we're getting the views, the ratings are significant, but in some cases, the advertisers are still not convinced in terms of associating their brands with it, and indeed with women's sport in general," he says.
"However, I think it's just a matter of time – they're currently looking at coverage of their men's team and just parking their money there, but that will change [as] broadcasters are already getting the necessary views for the women's matches."
He adds the WPL, the BBL, and the women's Hundred will all go a long way towards helping combat the advertisers' reluctance: "It's only a matter of time before big brands up their involvement and start backing the coverage."
Indeed, Manoharan believes the ICC will be able to "at least triple, or maybe quadruple, the value" for women's cricket media rights during the next two cycles, stretching into the 2030s.
Higher coverage standards are now expected of broadcast partners
Moving on to what the governing body expects from its rights partners when it comes to women's tournaments, Manoharan says: "We have minimum transmission obligations (MTO) in our contracts for major tournament coverage – that means the broadcasters have to provide a certain level of service, they're obliged by the contract to do that.
"Going forward, it's the same for the women's game as the men's – all matches have to be available through TV and digital.
"Previously, our MTO for broadcasters was much less significant. For old tournaments, networks had a mindset where they didn't want to show every game from women's tournaments, claiming they didn't have enough space."
Manoharan points to the Women's World Cup in 2017, the first under its current global rights deal with Star India, as a key turning.
"Since 2017, that has changed, all of them now have to be covered as part of their agreements with us," he explains.
"For the [inaugural] Women's Under-19 World Cup last month, there was no difference between that tournament and the men's edition in terms of coverage levels."
On this front, he references the furor that emerged last year, when Australian rights-holder Nine Network put the final of the 2022 Women's World Cup on a digital platform instead of its main linear FTA offering.
Manoharan says because that deal was actually struck in 2015, and therefore had an out-of-date MTO associated, "they only put the game on a digital, minor channel – and got shamed because of it."
That is not to say the ICC is counting out streaming platforms as a crucial way of growing women's cricket audiences – far from it.
As Manoharan puts it, "streaming is the future – eventually, normal TV will die, and these platforms will take over.
"While most networks are currently not digital-only [in terms of their women's cricket coverage], that will change ultimately. There will soon be standalone games on digital platforms.
"In the UK, for example, we've got a digital six-minute-clip deal with BBC Sport [the online site of the public-service broadcaster], while we also have a great-moments-based Indian tie-up with Facebook."
ICC.TV is crucial in generating exposure for women's game
One of the ICC's advances in the world of streaming is ICC.TV, the live-streaming platform launched by the governing body in early 2021, offers both free and pay-per-view live matches from the men's and women's games. It has been launched in partnership with heavyweight sport and entertainment agency IMG, and that company's wider owner, Endeavor.
That in-house service provides the ICC with a ready-made streaming service for both major tournaments and bilateral series – on that front, deals have been struck with the Pakistan Cricket Board and with Cricket Australia – that does not have all possible broadcast markets covered.
As such, he says: "ICC TV is massive … For us, if we can give developing nations in terms of women's cricket the chance to access freely all the major tournaments, it's fantastic.
"It's a massive strategy project for us in terms of dark markets such as continental Europe and Southeast Asia for example, where there is no real broadcast footprint."
He adds that, aside from ICC tournaments, "we've convinced most of the member boards to put their rights [for bilateral series] in those areas on that service.
"We're encouraging boards to come to us, let us put these games on our service in those countries – we then give them all the data in terms of how many people are accessing different fixtures.
"They can then decide what they want to do with future content – give it away for free or put it behind a paywall.
"Women's cricket is a fundamental part of that – if there's a match happening, it's now much more likely to be accessible than ever before."
Reach or revenue?
In terms of the type of broadcast partner the ICC is looking for, and the balance between viewership reach (free-to-air) and financial value (behind a paywall), Manoharan says: "Our intent is to grow the game sustainably – it's not just about making a fast buck.
"It's a different situation in each market – in India, pay TV actually has a bigger reach than free TV because subscriptions are cheap, whereas, in the UK and Australia, things are very different."
Ending on the same note of optimism, and with the sense of something inexorable building, Manoharan sums up.
"Women's cricket is undoubtedly set to be the next big thing – if it's not already.
"In this day and age, a credible broadcaster cannot only pick up rights for men's cricket. Everyone needs to treat these events in exactly the same way, whether men's or women's.
"It's only a matter of time until we start seeing this half of the sport delivering the same values as the men's game – not necessarily at the same level initially, that will take more years – but eventually, it has to happen."