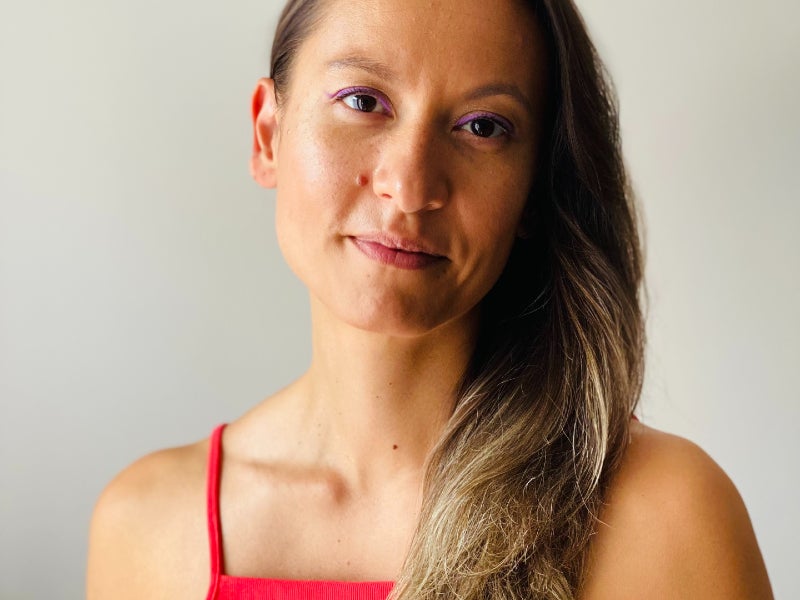 It's been an incredible summer for women's sport in the UK.
In soccer, the UEFA Women's Championship national teams competition surpassed all records with over 500,000 people attending the games live and a projected 365 million watching via TV, out-of-home, and streaming services.
Meanwhile, the 2022 edition of The Hundred, English cricket's shortest-format domestic competition, saw 271,000 people attend women's games live – a global record for a women's cricket competition. In addition, of the 14.1-million TV audience, 31% were women, 5.9 million of whom had never watched an England and Wales Cricket Board competition previously.
These new audiences for women's sport haven't just sprung up overnight. It's just that until recently they haven't had easy ways to access it.
But thanks to tireless work behind the scenes, women's sport is finally being brought to new audiences.
What's key is that in both aforementioned competitions the women's games were on TV at primetime, and tickets were made affordable for families and casual sports fans. Now, sports fans are finally able to make watching women's games a priority, and their appetite for it is voracious.
The old adage of "you can't be what you can't see" has never felt truer.
The Hundred's core mission is to create a tournament that provides an equal platform for men and women in order to grow the game and bring it to new audiences. Accordingly, it was announced that the first game of the first-ever Hundred tournament in 2021 was going to be a women's game between the Oval Invincibles and Manchester Originals at the Oval. There was no better way to put a stake in the ground to say: "We're here for equality, and we're here to elevate the women's game."
But, initially, ticket sales were slow. As The Hundred's digital production partner, our team was tasked with coming up with a content idea to try to help boost ticket sales and attract more women and families to that momentous game.
We created a campaign called #BETHERE. With a hero film, social teasers, and a paid ad, it was intended to be a call to action for all fans – fans of cricket, fans of women's sport, fans of sport in general – to be there for that historic moment.
The campaign was a success and the first year's Hundred competition in 2021 smashed all its targets for the women's game. A year on, the 2022 tournament saw women make up 28% of ticket buyers (up from 21% the previous years) and families 41% of ticket buyers (up from 36% last year).
This is because the drive is there to ensure that the marketing and promotion for the tournament are inclusive and put women and men on an equal footing.
Featuring interviews from players, the respected commentator and former England captain Nasser Hussain, hockey player Sam Quek and more, the #BETHERE campaign sought to get to the heart of what it meant for a tournament of this size and scale to be raising the profile of the women's game.
Getting the tone of this right was critical. As a woman, I've seen plenty of campaigns that supposedly 'speak to me', but that quite frankly couldn't be further from my experience. It's because we have a diverse team, in regard to gender, ethnicity, age, and experience, that we got the tone of this campaign right.
There was a mix of voices in the film, with both male and female cricketers represented and the men standing up as allies. It wasn't flowery, worthy, or pleading, instead, like so many of the best campaigns for women's sport, it showed the women as passionate, hungry for the win, competitive, and heroic – all the things I wish I'd been able to see when I was growing up (and an approach backed up by research from Getty Images – ed).
It's hard not to look at the numbers from the first two seasons of The Hundred, and at English soccer's top-tier Women's Super League smashing attendance records at stadiums, as a watershed moment.
It's more important than ever for us to keep producing content that is bold and innovative and not fall into the lazy tropes of marketing female sports content. So, what can we do as content producers – agencies, federations, leagues, teams, and so on – to continue drawing audiences to women's sport?
Firstly, allow the audience to see themselves in your content – 'you can't be what you can't see' still reigns supreme. Don't preach or be worthy. Female sports stars aren't exceptional because they're women, they're exceptional because they're brilliant athletes. And finally, the non-negotiable rule for creating content for women's sport, have female creatives (writers, editors, producers, directors) on your team. It will ensure your work is authentic, has a point of view, and rises above an already cluttered market.
The audience is already there. We can see that with record after record being smashed at every opportunity. Make your content speak to that audience and you open up opportunities for all.
Read Sportcal's Q&A with CSM's Dominic Walker about the agency's role securing partnerships for The Hundred.