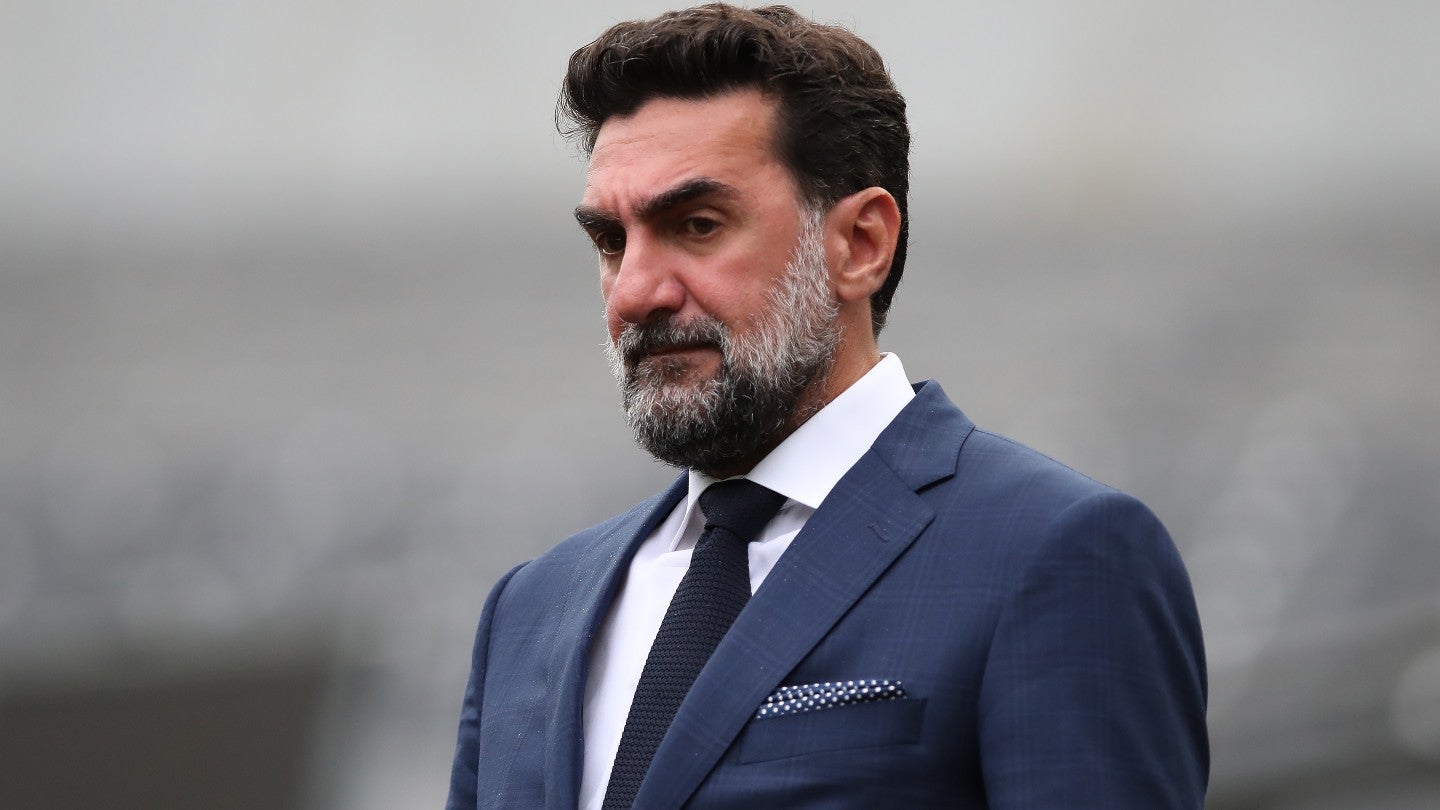 The story
Democrat Senator Richard Blumenthal on Wednesday (13 September) issued a subpoena to the Saudi Arabian Public Investment Fund (PIF) summoning Greg Norman, chief executive of LIV Golf, and Yasir Al-Rumayyan (pictured), head of the PIF and PGA-LIV merger, to appear before a Senate investigations subcommittee.
The subpoena also demands transparency around company documents relating to the controversial PGA-LIV partnership. Senator Blumenthal said a review of the PIF's public filings revealed that its US holdings have increased from $2.5 billion in 2018 to more than $35 billion today.
Blumenthal's previous summons, which had been legally voluntary, was rejected by representatives of Al-Rumayyan on the grounds that his government position exonerates him from having to testify in front of the US Senate.
"The Saudi's Public Investment Fund cannot have it both ways," Blumenthal said. "If it wants to engage with the United States commercially, it must be subject to United States law and oversight."
The background
Known as the right-hand man of Saudi Crown Prince Mohammed bin Salman, Yassir Al-Rumayyan is also the chairman of English soccer club Newcastle United, which the PIF acquired an 80% stake in for $415 million.
This deal passed the Premier League's Owners' and Directors' Test in 2021 following "legally binding assurances that the Kingdom of Saudi Arabia will not control Newcastle United Football Club". The Premier League did not reveal what these assurances were or how they are legally binding.
Research by GlobalData shows that the PIF's total spending across its five main sports of soccer, golf, motor racing, horse racing, and boxing has exceeded $7.68 billion.
These investments are supposedly part of bin Salman's Vision 2030 initiative, which aims to diversify Saudi Arabia's economy away from its oil dependence by developing other industries, such as sport and tourism. Others see it as the world's largest sportswashing project, following in Chinese, Russian, and Qatari footsteps.
Bin Salman, Al-Rumayyan, and the rest of the PIF's head table are now casting their eyes on US sports beyond PGA – and internationally prestigious competitions.
"By buying into the PGA Tour, the Saudi-backed PIF are also attempting to position Saudi Arabia as future hosts of a potential Olympic Games and World Cup," says Conrad Wiacek, GlobalData's head of sport and analysis.
"Many eyes will be closely following the developments in this Senate hearing, with the PIF eager to buy into the NBA and NFL, either as minority shareholders or buying a team outright. If the Senate were to rule against them, this would put those plans on ice."
What it means
Based on overall revenue, the NBA, NFL, and MLB make up three of the four most lucrative sporting leagues worldwide.
In 2019, the NBA's board of governors softened ownership rules to allow sovereign wealth funds to buy up to a 20% stake in franchises. The Qatar Investment Authority (QIA) proceeded to acquire a minority stake in the Washington Wizards in July.
The PIF has already expressed interest in purchasing an NBA franchise outright. Commissioner Adam Silver said this is unlikely "in the foreseeable future" but did not rule it out entirely.
These foundations for sovereign fund investment may be in place, but US sports are proving to be a tougher nut to crack. While sporting bodies from the PGA to Formula 1 have accepted the Saudi shilling, senators, congressmen, and campaigners are closely scrutinizing the Kingdom's investments.
NEW: Today I testified for @HRW at the Senate Subcommittee on Investigations chaired by @SenBlumenthal on the links between Saudi's Public Investment Fund and human rights abuses.

Under MBS, the PIF has facilitated and benefited from human rights abuses.https://t.co/fZsYGw8rVb pic.twitter.com/Gqm7UP0Y6f

— Joey Shea (@joey_shea) September 13, 2023
Joey Shea, Saudi Arabia researcher at Human Rights Watch, testified that the PIF has "facilitated and benefited from human rights abuses" in front of the Senate Subcommittee. Shea pointed to the role of "PIF-owned assets" in the 2018 murder of Washington Post journalist Jamal Khashoggi and the mass killing of Ethiopian migrants and asylum seekers by Saudi border guards last month.
"Saudi Arabia has realized that the emotional connection people have with sport is a strong strategy to divert attention away from its human rights record," says Wiacek.
Last year, executions in the Kingdom reached 196 – a 30-year high, according to Amnesty International. There have been more than 100 executions so far in 2023.
The PIF did not respond to requests for comment.