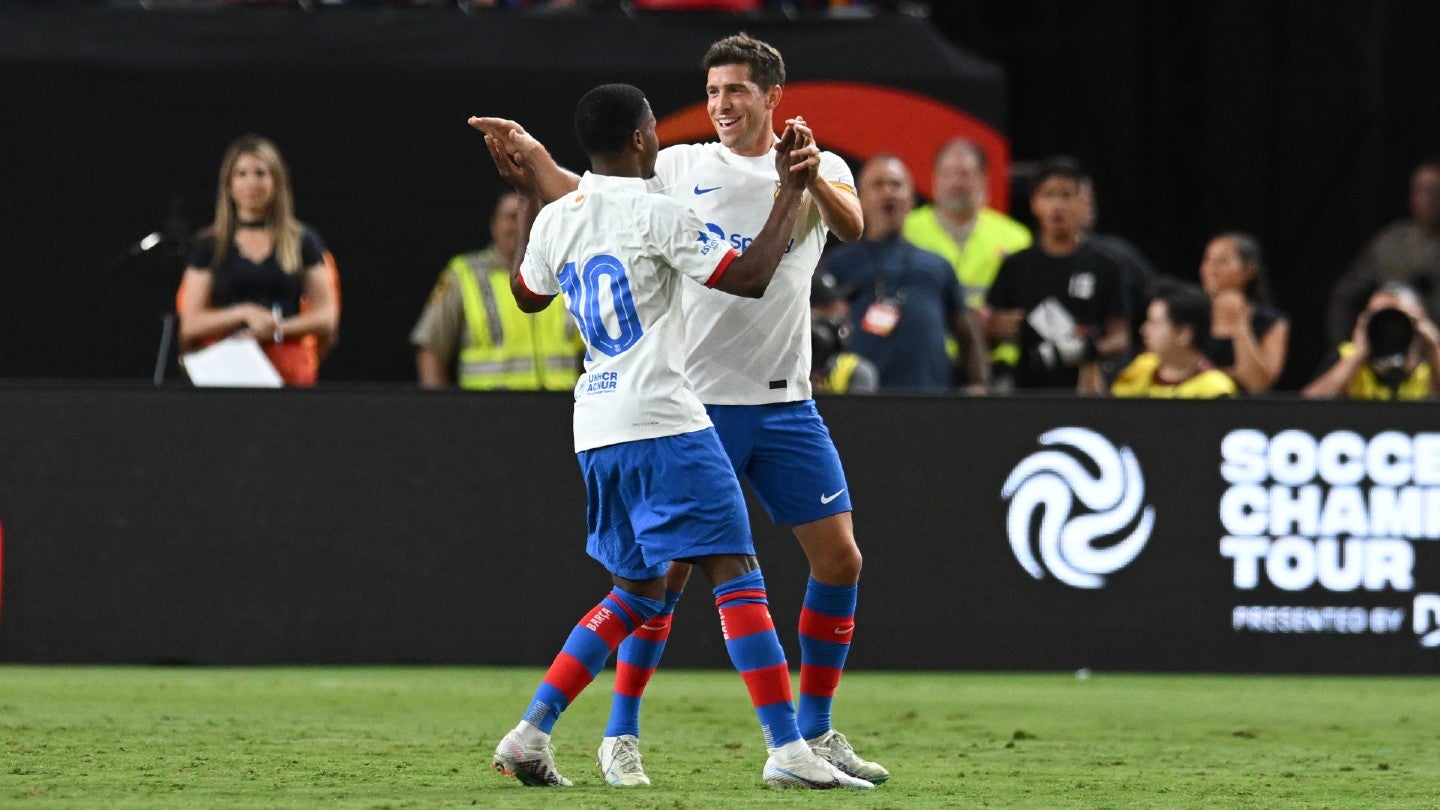 Each week, a deal is selected that illustrates the themes driving change in the sports industry. They may not always be the largest deals in value or those of the highest profile, but they tell us where the leading players are focusing their efforts and why. Our thematic deal coverage is driven by our underlying Disruptor data that tracks all major deals across our sectors.
The deal
US-based sports marketing agency Relevent Sports Group signed a 15-year agreement with Spanish soccer's top-tier LaLiga in 2018, which proposed staging one regular season match in the US as part of a marketing partnership to promote the league across the country.
However, none have been able to go ahead, including a match between Spanish giants Barcelona and Girona, after governing body US Soccer refused to sanction any official games between foreign teams on US soil due to a policy by world soccer's FIFA, which states: "Official league matches must be played within the territory of the respective member association."
In short, LaLiga is a Spanish league played in Spain by Spanish clubs, while competitive leagues in the US are played between US clubs in front of US fans.
The issue has played out in the US court system since 2019, when Relevent filed a suit against US Soccer alleging the governing body of engaging in a conspiracy with FIFA to prevent foreign clubs from holding competitive matches in the US and stop competition with domestic top-tier league Major League Soccer in a "blatant anti-trust violation."
Fast forward four years and the battle has reached the US Supreme Court with US Soccer appealing a previous decision by the Second Circuit to allow the suit to go ahead in March.
Its argument, filed last week, states the Second Circuit's "radical decision" would "imperil thousands of entities that belong to membership associations providing procompetitive benefits across a wide range of industries."
It also urged the Supreme Court to resolve what is seen as a divide among US appeal courts over the scope of liability to members of associations.
The Girona-Barcelona game was also opposed by both the RFEF, the Spanish soccer federation, and the AFE, the Spanish players union. LaLiga was also unable to get the backing of international governing bodies including FIFA, UEFA, and Concacaf, prompting the match to be relocated back to Spain.
US Soccer argues that should the court allow Relevent to stage the games, it will open the door for other member associations, including RFEF and other national governing bodies, to sue US Soccer.
Why it matters
Should Relevent win its antitrust suit against US Soccer, it will clear a major hurdle in its attempts to stage competitive regular season matches not only from LaLiga but other leagues too.
It will also open the door for Relevant Sports and other marketing agencies to sign deals with the top European leagues including England's Premier League to stage lucrative games involving the biggest clubs.
Foreign soccer teams play friendly matches in the US during the off-season, but those games are not part of regular season standings, and no points are awarded. Relevent wants regular season matches to be played as it is more likely the visiting teams will field their first team, which is not always the case with pre-season friendlies.
Those clubs are keen to increase their presence in the US and with it capitalize on the commercial deals that will follow ahead of the FIFA 2026 men's World Cup hosted by the US, Canada, and Mexico.
Tanveer Aujla, GlobalData Sport analyst, said: "European soccer leagues have been trying their hardest to catch up to the English Premier League in terms of reach and fanbase, with limited success. LaLiga has been especially critical of how far ahead the Premier League is, with the league generating far more revenues and viewership numbers than its Spanish counterpart.
"A suggested way to increase the potential commercialization of the league was to play games in the US, which would have helped bring the league to new viewers before the idea was shut down by various regulations from FIFA and US Soccer.
"This is where the clash between commercialization and traditions of the game clash. While it's understandable that LaLiga would want to introduce their league to a large audience in a fairly untapped market, it also seems inherently wrong to stage competitive games away from home fans who should always have the opportunity to see the team play.
"LaLiga was at odds with the RFEF over the desire to stage these games, highlighting the level of divisiveness that these decisions have wrought. US Soccer preventing this from happening doesn't seem to be an outrageous decision from them, and the fallout from these subsequent rulings has the chance to make this situation very messy for everyone involved."
The detail
A US district judge initially dismissed Relevent's complaint in 2021 on the basis that it failed to show that US Soccer "agreed with anyone, let alone with all 210 other national associations and countless leagues and teams to do anything."
However, after Relevent's appeal, a judge in the Second Circuit ruled Relevent could maintain an antitrust conspiracy lawsuit against US Soccer in March, leading US Soccer's latest appeal to the Supreme Court.
In preventing foreign teams from playing regular games, the governing body is attempting to protect the growth of its own league, as the money made from the Relevent-LaLiga deal or any other partnership will not filter down through the US soccer ecosystem but head back into the pockets of the Spanish league system.
Relevent, meanwhile, is arguing that a monopoly, created by US Soccer through FIFA's policy, is anti-competitive and has damaged its business and partnership with LaLiga.
LaLiga itself filed a lawsuit of its own against the RFEF for also declining to authorize the Girona-Barcelona fixture, but its case was dismissed by a Madrid commercial court in 2020.
The league and Relevent made a second attempt to stage a regular season fixture in Miami in December 2019, scheduling a match between Atletico Madrid and Villarreal, but it was again blocked by the RFEF.
More reading
The Business of LaLiga 2022-23
The Business of Major League Soccer 2023
Image: Candice Ward/Getty Images