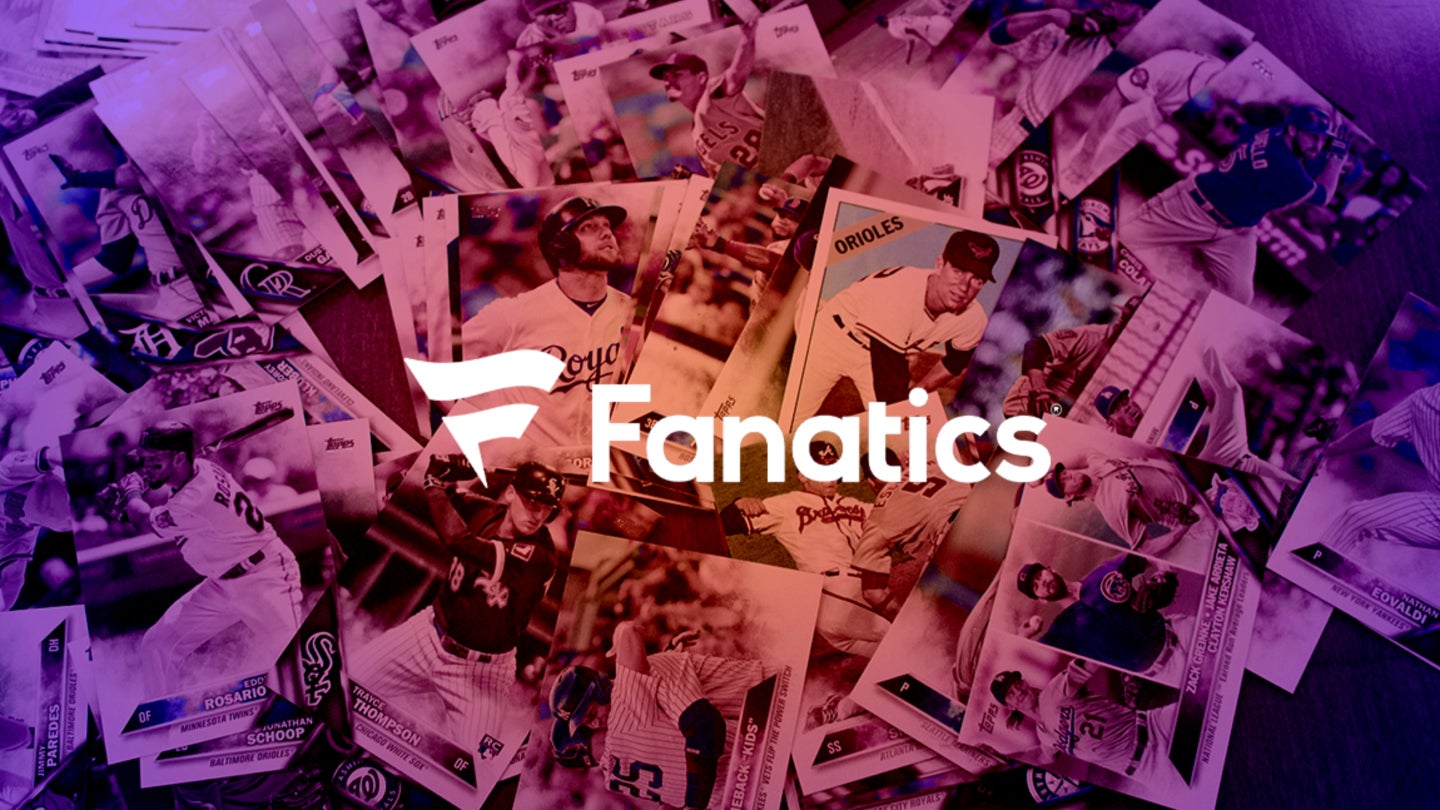 The deal
The NFLPA, the players' association of American football's premier National Football League (NFL), has terminated its partnership with sports trading card heavyweight Panini and will instead begin a new deal with digital sports and e-commerce platform Fanatics – three years ahead of schedule.
The 20-year exclusive trading cards licensing agreement between Fanatics and the NFLPA (originally struck in August 2021) was not due to commence until 2026, at which point the tie-up between the union and Panini was set to expire.
However, that date has now been brought forward substantially, a move which represents another significant blow to Panini.
This news came amid an ongoing bitter legal between Panini and Fanatics.
Why it matters
Panini has lost several deals with major US sports leagues since Fanatics – recently valued at $31 billion – entered the trading card market in 2021 with the launch of its Fanatics Collectibles arm.
As well as the NFL, Fanatics has agreed long-term contracts with basketball's NBA and baseball's MLB.
Panini still has an exclusive license with the NBA in a deal running through September 2025, after which Fanatics will become the exclusive licensee of NBA cards through its new partnership with the league and its players' union, the NBAPA, in the same year.
Fanatics secured deals with MLB and its players' association in August 2021, meanwhile, to become the exclusive licensee of its cards at the end of 2022.
In order to facilitate this advance into the trading card sector, Fanatics acquired a significant proportion of Topps, a former trading card rival of Panini, in January 2022, for roughly $500 million.
In terms of the legal dispute between Fanatics and Panini, meanwhile, Panini initiated proceedings by recently filing an antitrust lawsuit against its rival, alleging it is attempting to monopolize the trading card market after entering the sector two years ago.
Panini alleges Fanatics has engaged in "calculated, intentional, anticompetitive conduct" by securing long-term, exclusive licensing deals with leagues and players.
However, Fanatics quickly filed a countersuit alleging that businesses that have left Panini in favor of the e-commerce giant have done so due to its incompetency.
Conrad Wiacek, head of sport analysis at GlobalData, assessed the short and long-term implications of the NFLPA's decision: "The termination of the Panini deal with the NFLPA will come as a significant blow to Panini as its US market share continues to come under threat from Fanatics.
"What is not in doubt is the fact that Fanatics is now the dominant player in terms of providing e-commerce platforms for all major sports leagues, both in the US and in Europe, and has added the trading card sector to its offering. Fanatics signaled its intentions in the trading card space when it acquired Topps in 2022, and now is giving the traditional trading card marketplace a digital platform."

He added, referring to physical trading cards' enduring popularity: "Non-fungible tokens (NFTs) were supposed to be the future, with many athletes and teams attempting to monetize the trend during the Covid-19 pandemic, but the hype didn't match reality. The NFT market has all but collapsed and attempts to establish a digital presence in the metaverse have also so far failed, but the trading card market is still exceedingly popular among sports fans.
"Fans are desperate to own pieces of sporting history, and trading cards are an accessible way for many to get involved. Creating a digital marketplace for trading cards, and potentially taking a small fee for the privilege, means Fanatics will be able to effectively monetize this market."

He also forecast expansion beyond the US for this strand of Fanatics: "With deals in place with the NFL, NBA, and MLB, the next target for Fanatics will no doubt be the Premier League and getting involved in sticker albums popular with young soccer fans, generating another revenue stream. With an e-commerce platform agreement with Sky Sports in the UK already in place, Fanatics is in a perfect place to capitalize on sports fandom."
The detail
While the NFLPA's announcement doesn't impact individual agreements between players and Panini, it does mean that only Fanatics will have the rights to produce and market the full set of trading cards for each NFL team and season.
The deal's confirmation came through the NFLPA informing contract advisors of the change on Monday (August 21).
Panini's deal with the association had begun in 2016 and was due – originally – to be a 10-year affair.
The 32-team NFL season gets underway on September 8.
The league, last April, invested $320 million into Fanatics in a funding round – Fanatics now has investors from most of the major US sports leagues and their player associations.
More reading
Analyst briefing – Does Fanatics' partnership with Sky Sports herald a new era for sports e-commerce?
The Business of the National Football League (NFL) 2022
Our signals coverage is powered by GlobalData's Thematic Engine, which tags millions of data items across six alternative datasets – patents, jobs, deals, company filings, social media mentions, and news — to themes, sectors, and companies. These signals enhance our predictive capabilities, helping us to identify the most disruptive threats across each of the sectors we cover and the companies best placed to succeed.