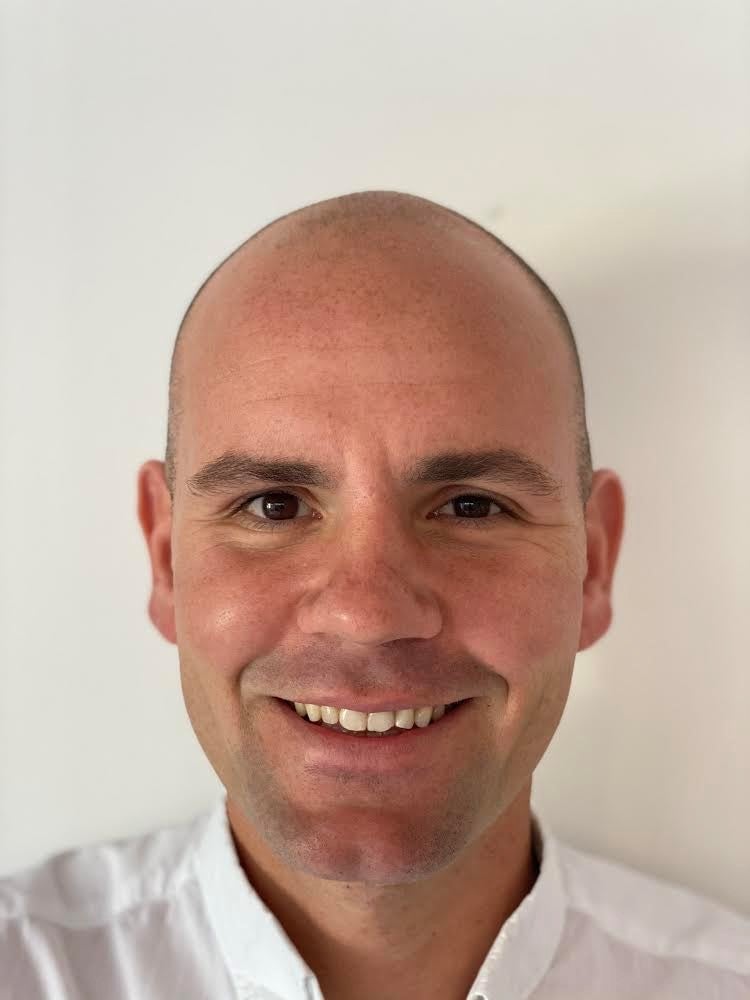 Mike Fordham, the new chief executive of the Rajasthan Royals, tells Euan Cunningham about the IPL franchise's ambitions on the international stage and evolving sponsorship strategy.
The Rajasthan Royals, one of the best-known teams in cricket's Indian Premier League, are looking to expand their brand worldwide so as to create a point of difference with other franchises, and connect with new audiences and commercial partners.
So says Mike Fordham, the recently appointed chief executive of the Royals, which already boast various overseas star players and international owners.
Fordham was appointed to head up the Royals last month following the Jaipur-based team's disappointing finish in the 2020 IPL – they were bottom of the eight-team table. He previously had spells at the England and Wales Cricket Board and renowned sports agency IMG, helping to establish the Indian competition, which launched in 2008.
In his time at the ECB, from 2015 to 2019, Fordham was head of commercial partnerships before being appointed head of The Hundred, the new short-format competition launching this year, and says he can "definitely take some learnings" from that experience into his new role.
Fordham's arrival at the Royals coincided with main shareholder EMIPL, the investment vehicle of Royals' co-owner Manoj Badale, increasing its stake in the team to over 50 per cent, with reported investment from a group of UK businessmen. Co-owners Ranjit Barthakur and Lachlan Murdoch, chief executive of media giant Fox Corporation, retain a minority stake.
Speaking to GlobalData Sport ahead of the 2021 IPL player auction, Fordham outlined the Royals' expansion plans, which, it is hoped, will involve the franchise playing fixtures outside the subcontinent in the near future, with the long-term objective being to invest in a Twenty20 franchise in another country.
"We're already more internationally focused than many other IPL teams, as our ownership comes from outside India," he says. "Although the primary market will always be India because of the sheer size of the fanbase, there is an international focus here as we have to do things differently – we're not owned by billionaires, we're not from a major city.
"The bigger teams from places like Delhi and Mumbai do have an inherent advantage off the field because they're based close to the major Indian corporations, and they can also attract more from ticket sales and hospitality. However, I think we can differentiate ourselves in how we work with our international partners, the type of sponsors we bring on board, and the way we grow our brand globally.
"Because we have some exciting players from the UK [such as England stars Ben Stokes, Jos Buttler and Jofra Archer], that market is of interest to us in growing our presence, and there are several activities being planned to enhance our reach there."
The Royals also see opportunities in other markets, with short-format competitions such as Major League Cricket, set to launch in USA in 2022, and the more established Abu Dhabi T10 reaching out to new audiences.
On the prospect of fixtures beyond India, Fordham says: "We'd love to play games in the UK and the US going forward. Whether that's against other IPL teams or local franchises is something we'll look at. We'll also look at these new leagues springing up, and see if we can get involved [by buying a team]. That could be a way to add fans, and sponsors, and grow our brand financially.
"Inevitably, there will be more and more IPL-owned franchises in other leagues around the world… The Caribbean Premier League, for example. We can potentially look at that tournament. No one knows if and when Australia and England will allow private investment going forward, but, if they do, I know IPL franchises would definitely be interested in teams in those countries."
There is already some overlap with the Knight Riders Group headed up by Bollywood actor Shah Rukh Khan owning both the IPL's Kolkata Knight Riders and CPL's Trinbago Knight Riders, and now investing in MLC in a deal announced last December.
Sponsorship approach
Fordham expects international expansion to help the Royals attract more overseas brands, saying: "We're aiming for more global partnerships, from a sponsorship perspective."
After the coronavirus pandemic delayed the 2020 IPL by six months to September to November and forced the competition to be relocated to the United Arab Emirates, the team's new chief claims there will be an evolution in the sponsorship strategy heading into this year's edition, which gets under way, likely back in India, in April.
He says: "In the last few years, there's been a shift away from the typical sponsorship deals with Indian B2B brands, towards consumer brands – we had Red Bull and Colgate last year, for example – which is a trend I'm keen to continue.
"The Indian approach to sports sponsorship is still quite transactional, last-minute, with one-year deals being the norm… I'd like to move away from that if possible."
On the line-up of Royals partners for the 2021 season, Fordham says: "There will be a few changes from 2020. We've had an increase in the amount received from a couple of new deals, but there are a couple of slots left to fill."
Last year, the team's main partner was TV9, a local television channel from Rajasthan, after the planned major sponsor, the Expo 2020 trade fair in Dubai, pulled out as its event was cancelled amid the pandemic.
Fordham lays great store by the Royals' digital and social media plans – an important tool for developing the brand given that broadcast and live-streaming rights to the IPL are sold centrally by the Board of Control for Cricket in India.
Star India, the leading pay-TV broadcaster in the country, presently holds exclusive broadcast and digital rights to the league in a five-year deal worth $2.5 billion that runs to 2022.
"We have access to the players throughout the season, which we look to use by telling their stories via our digital platforms, with the help of our commercial partners," says Fordham. "We've got some interesting plans in that area for the upcoming season, and looking further ahead we'll start thinking about how we can monetise our own rights in that area in the future."
The Royals chief sees the digital rights to IPL matches, presently exploited through Star's streaming platform Hotstar, as having substantial upside, saying: "New players will potentially enter the market – Amazon and Facebook maybe? We want what's best for the league – it's vital for our growth that they carve up the rights in the smartest way."
Although top-level cricket has resumed in India, with England presently on tour there, there remains uncertainty over some elements of this year's IPL, including the schedule, which has yet to be announced.
Fordham says: "We still don't know what venues will be used, if fans will be allowed in, what quarantine regulations will be in place… At the moment, it's a balance of working on the key deliverables for the next three months, while also trying to look at new opportunities for the three years after that.
"This is a challenging year. It's becoming clearer that it (the IPL) will be held in India, which I think is right… There is a big difference in terms of the last-minute nature of things, including event operations, selling sponsorship packages, tickets going on sale etc… It's very different to what we're used to, but we just have to embrace it.
"I've been involved in Indian cricket for 14 years – something unexpected is often lying ahead."