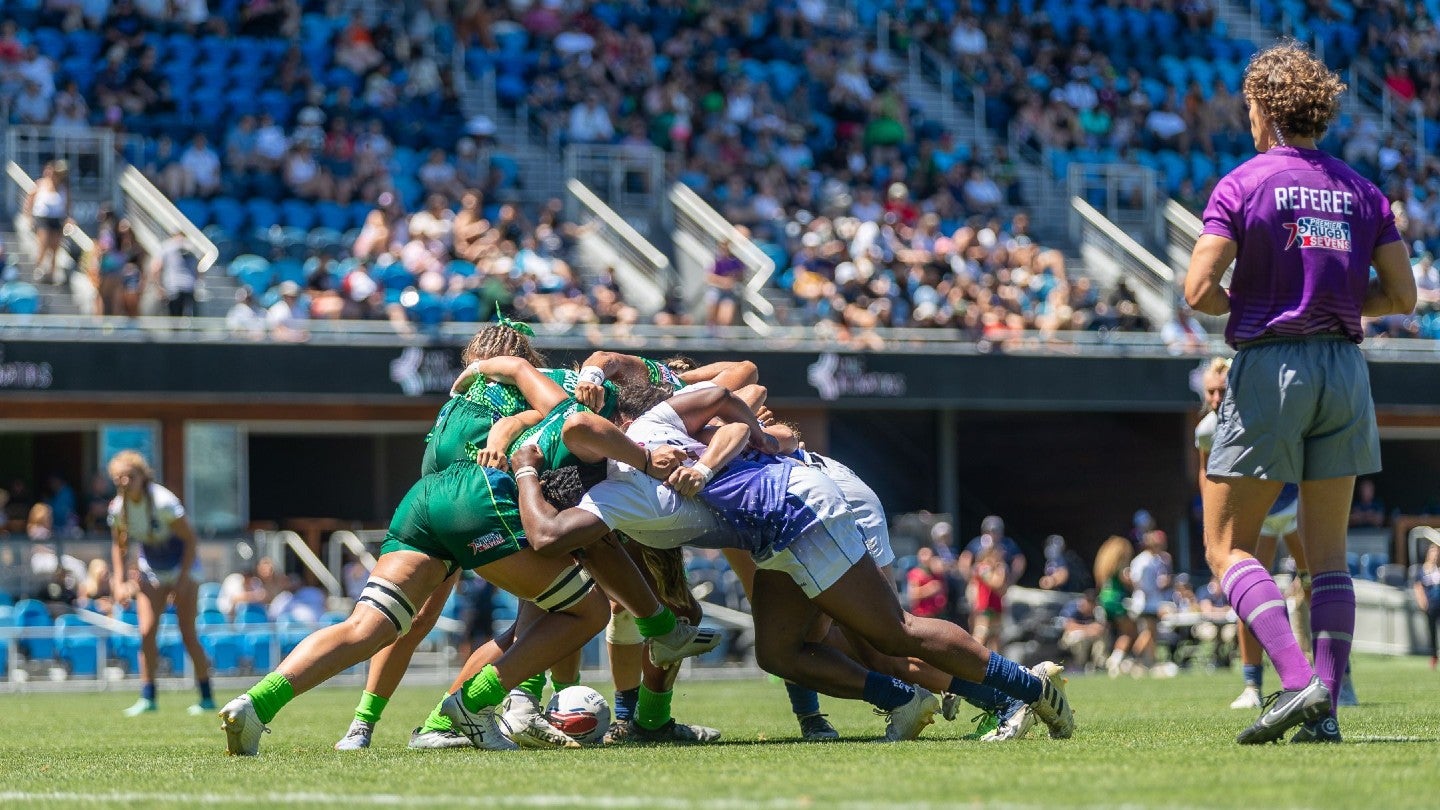 Last year, an announcement was made by World Rugby that sent tongues wagging within the sport – the US would host the men's Rugby World Cup in 2031 and the women's edition two years later.
With rugby considered a niche sport stateside, the move was welcomed by those with an eye on the commercial possibilities the event could bring if – and it's a big if – the sport's profile can be raised in time within an already overcrowded US sports market.
The potential was also not lost on USA Rugby, who realized that just as the 1994 and 1999 FIFA World Cups introduced new audiences to soccer, catalyzing its domestic growth since, a US-hosted Rugby World Cup could do the same.
One year on, however, the project has made little headway. In 15s, the men's national team failed to qualify for the 2023 World Cup in France. It was a stinging setback, with the World Cup being one of the few times that rugby gets mainstream attention in the US.
While the women's team fared better, only losing out on a third-place bronze medal to France during the postponed 2021 World Cup in New Zealand last year, the time difference did little to encourage viewership back home.
The Major League Rugby (MLR) domestic competition, meanwhile, lost its teams in Los Angeles and Austin ahead of the current 2023 season due to uncertainties over team ownership. Australian cricketer Adam Gilchrist, the owner of the two teams, has since filed a lawsuit against MLR over the dispute.
How well do you really know your competitors?
Access the most comprehensive Company Profiles on the market, powered by GlobalData. Save hours of research. Gain competitive edge.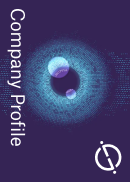 Company Profile – free sample
Thank you!
Your download email will arrive shortly
Not ready to buy yet? Download a free sample
We are confident about the unique quality of our Company Profiles. However, we want you to make the most beneficial decision for your business, so we offer a free sample that you can download by submitting the below form
By GlobalData
However, there is one variant of rugby union that is backing itself to turn the game's fortunes around and lead the charge in bringing in a new crowd of American fans with its fast-paced, party-feel style.
Rugby sevens: a gateway sport
Traditional rugby features 15 players on a side playing two 40-minute halves. Like American football, it can be plodding. Add a 15-minute halftime and a typical game could last as long as two hours.
Rugby sevens, 15s more dynamic cousin, is played on the same sized field and features halves that are just seven minutes long, leading to a speedier version of the game without sacrificing the bruising physicality that defines the sport.
What's left is a thrilling spectacle of non-stop action, with no timeouts and feats of athleticism displayed by the seven players on each side. As a spectator, it's hard to look away as every play is potentially a game-changer.
That's exactly what the International Olympic Committee (IOC) set its sights on when it added rugby sevens to the Olympic program ahead of the 2016 Games in Rio de Janeiro and why World Rugby awarded hosting rights to the Sevens World Cup in 2018.
But the real appeal is that rugby sevens is so spectator-friendly, that there is no need for prior knowledge to understand it, making it the best weapon rugby union has to lure more eyeballs toward rugby union.
This ambition is being championed by Owen Scannell. A former rugby player at Dartmouth College who worked for the MLR's New England Free Jacks, he is now the chief executive and founder of the Premier Rugby Sevens (PR7s) competition in the US.
Speaking from New York, Scannell says from the start, PR7s was designed to supercharge the growth of rugby in North America by tapping into the features of rugby union that appeal to American sports fans.
"When we were thinking about what things need to happen for the sport to be successful here [in the US], it came down to sevens because it's easily intuitive and understandable for an American audience," he explains.
"It's more straightforward than 15s and resembles the strategy and what you'd expect from watching a regular American football game so in that way, we thought it was a great way to export rugby union as a concept.
"The question just came down to the packaging of the sport – how you take a sport whose games are 14 minutes long and make that spectator and broadcast-friendly at the same time?
"In the end, we saw that there was a potential to do a kind of traveling circuit with centrally owned men's and women's competitions. We thought that would be a pretty unique offering that seemed to compliment where the latest trends in the sports business world were going."
What has followed is a competition that sees men and women compete over a series of tournaments across the US to be crowned champions. After a pilot event in Memphis in 2021, MLS grounds in San Jose, Washington DC, and Austin hosted events last year.
And the results are telling. While still early in its journey, Scannell says he is happy with how the US has responded to the competition's debut last year having seen a 716% increase in ticketing, 355% increase in sponsorship, over 1.6 million minutes of the competition watched on streaming platform Fubo Sports Network, 18.54% average engagement across PR7s Instagram accounts, and 95% average cross-platform social media growth (Instagram, Facebook, Twitter, LinkedIn, YouTube, and TikTok).
The upcoming 2023 season, meanwhile, will feature five tournaments in Austin (June 17), Minneapolis (June 24) San Jose (July 15), and Pittsburgh (July 23). Men's and women's teams from each conference will qualify for the championship tournament in Washington DC on August 6.
A total of 192 players will participate in a 40-game season – eight games per tournament – up from 30 games across the three tournaments last year.
Modernizing rugby
Rugby sevens origins lay in the Scottish borders some 140 years ago, with the shortened game created as an end-of-season carnival featuring numerous tournaments from morning to night. Endurance was part of the challenge for the men participating.
Fast forward and most of those elements of the competition remain, but Scannell believes the potential to modernize elements will help it endure.
One of those elements was Scannell's decision to seek equality between the men's and women's teams from the get-go, making it a rare property at a time when traditional sports are playing catch up.
"We thought about our business in the context of the broader sports business landscape, and we had a unique opportunity to try and get equality right from the start," he says.
"There are so many legacy structures and hierarchies that exist in sports worldwide that we didn't have to take on as a brand-new competition so we thought this [equality] is something that we can get right not only from a playing perspective but from a visibility perspective too.
"Broadcasters are keen to tap into the growing appetite for women's sports and are keen to see how a sports league can develop if everyone is on equal footing from the start. It's a good story to tell.
"From a commercial standpoint, it's a tremendous opportunity to build the audience for the sport generally without focusing on the men's game or women's game. There is a huge appetite and interest for both games from audiences and companies looking to support our project."
The league will feature an expanded roster of eight franchises for the upcoming season, with each featuring a men's and women's team who will compete in their respective competitions for equal pay.
Four sides – the Texas Team, New York Locals, Southern Headliners, and Pittsburgh Steeltoes – comprise the Eastern Conference, while the Northern Loonies, SoCal Loggerheads, Rocky Mountain Experts, and Golden State Retrievers make up the Western Conference.
However, Scannell is keen to point out that the league's interest in equality doesn't just stop at pay. It also encompasses equal opportunities, resources, coaches, trainers, travel, and accommodation – the entire package – making it an attractive prospect for some of the best players around the world.
Earlier this month, it was announced World Cup and Olympic gold-winning New Zealand winger Rugby Tui would play in PR7s for a yet-to-be-disclosed team. Announcing her arrival at the league she said: "I've been a massive fan of PR7s and what they've done for women's rugby since they formed in 2021 in the US."
Another factor in sevens' favor is its unique format is social-media friendly, further appealing to a younger generation consuming sport through highlights, clips, and viral moments.
Engaging with this audience has become a high priority for sports organizations and brands and the fast-paced nature of sevens appeals to limited attention spans.
"We are trying to leverage almost every channel on social media and engaging with creators and influencers to try and get the word out," Scannell says.
"We're building teams from the ground and developing their social media presence so that's where we're at now.
"But generally, rugby sevens is such an incredible spectacle and so visual. The free-flowing nature of it where the ball's flying around is so exciting – it really lends itself to being on social media and we want to lean in on that to bring in that younger demographic."
Commercial opportunities
One of the biggest draws PR7s has is tournaments that twin as huge parties – think Super Bowl crossed with Mardi Gras. In this way, it sounds tailor-made for an American audience.
From a business perspective, sevens tournaments are also multi-day events, similar to golf, tennis, and motor racing's Formula 1, which presents a myriad of monetization opportunities – from sponsorships, brand activations, food and entertainment, partnerships, and even lifestyle extensions.
"We've had some very good traction with commercial partners, particularly in the localized level in the cities we visit, and having both the men's and women's sides really opens the doors to brands that want to associate with a forward-thinking sport and those positive stories," Scannell says.
"The appetite is there and the beauty of us is that we are a true single entity and having commercial centralization is a strength for us from an operational perspective and a strategic decision-making perspective.
"It means we can pick where we want to go and when and get things done quickly, which is important when you're trying to establish yourself.
"It also allows us to make sure that we engage with our partners and understand what our assets are and how to structure those deals and package them together on the broadcast side."
Last month, PR7s announced it had secured domestic coverage of its 2023 season with national networks CBS Sports and Fox Sports.
CBS Sports' package covers the US and Canada and will see the broadcaster air three of this season's five tournaments in Austin, San Jose, and Pittsburgh. Fox Sports' deal, meanwhile, only covers the US and will see the broadcaster air the championship game in Washington DC on its FS1 linear channel.
Last year's three tournaments were aired by streaming channel FuboTV, the league's sole broadcast partner.
"One of the best things about our sport is our games have 22-minute broadcast windows, so we can do an hour of programming featuring the men's and women's championship match on linear television and have that kind of equality," Scannell explains.
"We're also in talks with a couple of partners for global distribution rights. That will be an important element for us, and we want our content to be available in all markets worldwide – that's the cool part of what we're doing. It's an emerging sport in the US and we have to build a product that is going to bring new fans in and keep them there for the long term."
Futureproofing
Rugby's inclusion in the Olympics six years ago did much to boost sevens popularity – there are now approximately 475 million fans of the sport across the globe, according to Scannell.
With the IOC's support, the sport's governing and organizing bodies are confident about its future. And with the country set to stage two World Cups, the clock has started on establishing rugby union as an American sport.
The significance of being awarded hosting rights is not lost on USA Rugby, whose chief executive Ross Young described it as "a paradigm-shifting catalyst for the growth of our sport, not only here in the US, but around the world."
Scannell is even more bullish about PR7s prospects going forward, looking ahead to not only growing rugby's fanbase in the US but neighboring markets too.
"We're looking at Canada, Mexico, and even overseas. One of the things that we like about what we're doing is trying to find that product market fit where we can tailor it to a North American audience," he says.
"I think we potentially look internationally at some point, going into markets that aren't served at the moment like South America. There is a strong market for rugby in Argentina but there are some interesting opportunities around there to truly globalize it outside the kinds of regions where it is already known."
Back in the US, Scannell is coy when asked about the possibility of future ownership and outside investment into the league's franchises. Currently, all franchises are owned and managed centrally by the league.
Most major US sports leagues have modified ownership rules to allow for the possibility of private equity holding a minority ownership interest in their teams. Major League Baseball became the first US professional sports league to allow private investment funds to hold passive, minority interests in multiple teams.
Since then, basketball's NBA, soccer's MLS, and ice hockey's NHL have followed suit.
Outside of the major sports leagues, emerging sports such as esports, surfing, and pickleball all offer early investment opportunities outside of the saturated, expensive, and difficult-to-break into professional leagues.
"I think making sure that we are creating the product that we want and establishing the league the way we envisioned – that's important to us at the moment," Scannell says.
"I don't anticipate [selling franchise ownership] for quite some time but as I say, I wouldn't say never.
"There is a lot of strength to what we are doing, and we're focused on growing the game. People are excited about what we're doing – we're educating, we're entertaining and most of all, we're having fun while doing it."