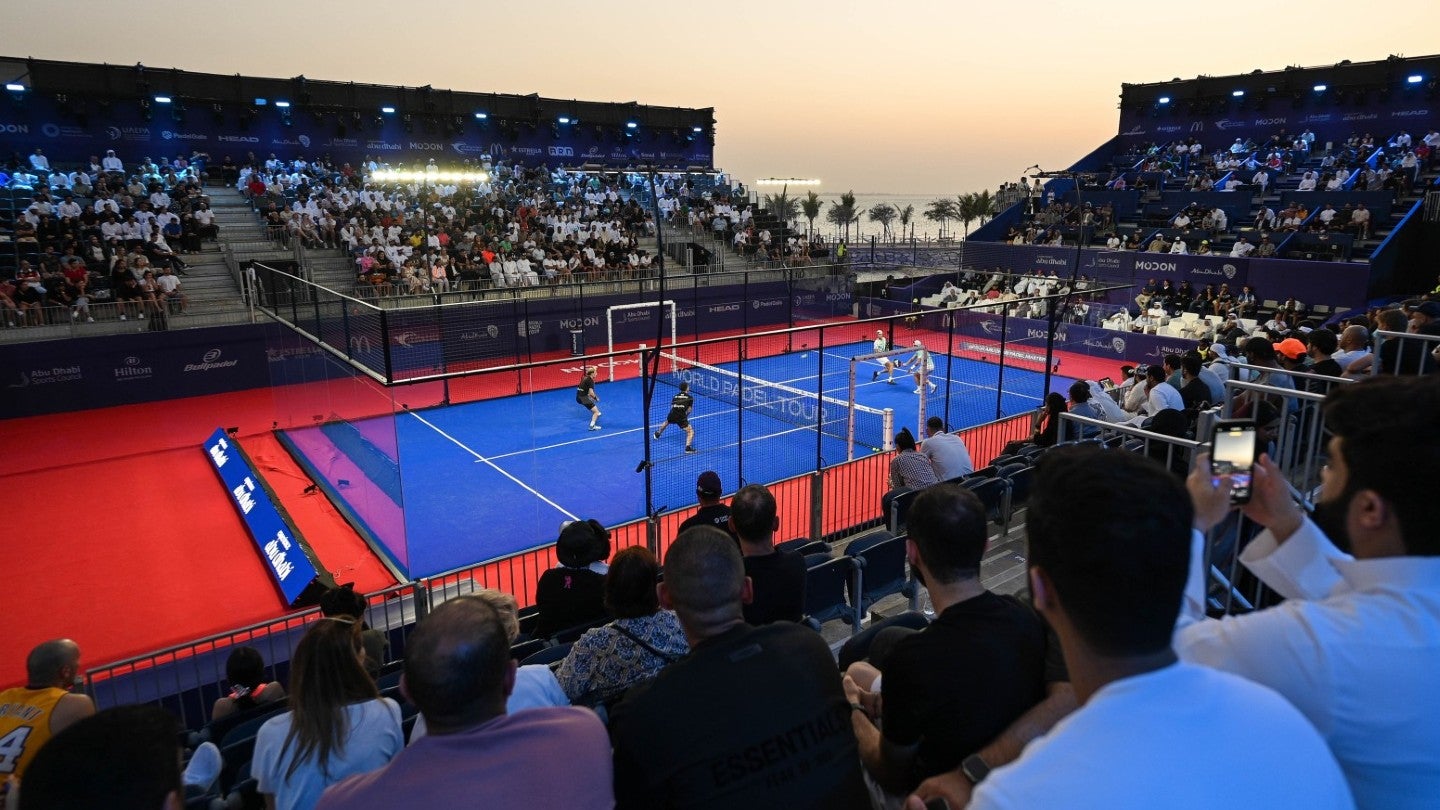 Superficially, the tennis-like racket sport padel could be the hottest new global sport to emerge in the last 20 years.
The number of courts in Europe has increased by 160% since 2016, there are rising participation rates (14 million players at the last count), and the sport suits an aging but still very active middle class in Europe, the Americas, and Asia – that's what key investors such as Qatar Sports Investment have clearly bought into.
Unfortunately, that's where the good news probably ends as the sport faces a fight for control at all levels that will, at best, delay the development of the sport and, at worst, could kill it off before it's started.
Starting at the top, governing bodies the International Padel Federation (PIF) and the International Tennis Federation (ITF) are fighting about which global federation should organize, regulate, and represent the sport at International Olympic Committee (IOC)-level.
Tennis sees padel as a natural adjunct of the established sport both for older players and for city-based professionals that are devoid of time and space to dedicate to other sports.
Padel organizers fear the ITF wants to absorb the sport to prevent it from usurping tennis's place at the IOC and at the top of the racket sports tree.
At the next level down, padel has a rival, pickleball, which has a similar style and strong following in North America and Oceania.
Padel is played in an enclosed arena, with a court slightly smaller than a tennis court, and bouncing the ball off walls is allowed. The game is mostly played in a doubles format and the scoring system is also like tennis.
Pickleball, meanwhile, is played on a court half the size of a tennis court (like a badminton court) but with no enclosure and with a scoring system more like table tennis and badminton. Points can only be scored on serve, with the service only changing hands after a lost point, and the first to reach 11 points is the winner.
Pickleball is played as singles and doubles and is also growing rapidly, with participation rates increasing by 40% over the past two years and aired on major US broadcasters such as ESPN+, CBS, and Fox secured.
To add to the problems, both padel and pickleball are split internally.
Pickleball has two rival international federations – the International Federation of Pickleball (IFP) and World Pickleball Federation (WPF) – and three separate leagues in the US – Major League Pickleball (MLP), the Professional Pickleball Association (PPA), and the Association of Pickleball Professionals (APP).
There are two major international leagues of padel – the World Padel Tour consisting of 30 tournaments and owned by Catalan beer brand Estrella Damm and Premier Padel backed by the QSI, PIF, and the Professional Padel Players Association (PPA).
These sports need to get their act together quickly. First, they need to decide if they are one sport or two sports, and, either way, probably seek common representation at an international level and with the IOC.
Secondly, they need to decide if they want to be adjunct to tennis or not. Badminton, squash/racquets, and table tennis have all developed separately from tennis, and there may be conflicts of interest given the rate at which tennis courts are being converted to padel and pickleball courts at the moment.
Third, the two-rival international padel tours need to merge or at the very least coordinate their calendars with perhaps a joint end-of-season finale.
Fourth, the three US pickleball competitions need to reduce to two and then create an end-of-season playoff.
Fifth, any plan for both sports needs to be backed by both tournament organizers and the players' associations (as tennis had to do several decades ago).
Finally, the two sports could arrange a cross-code tournament every few years to create a genuinely global proposition.
Most new sports must fight to gain recognition and participation for many years and that fight can help create a unity of purpose. padel and pickleball have both seen rapid rises in popularity and recognition which seems to have only bred division.
It's probably time for someone to start banging heads together.
Oliver & Ohlbaum Associates is an independent strategy advisor in the media, entertainment, and sports sectors.