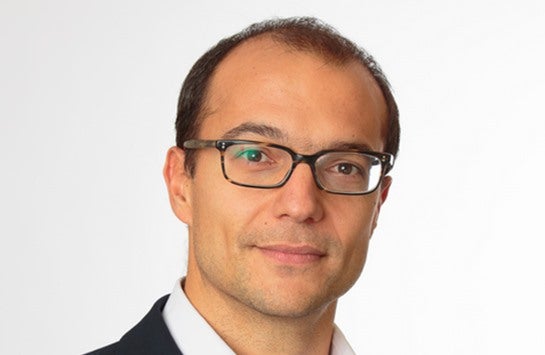 Amid the fierce competition between agencies, 2017 was, in many respects, IMG's year, given some high-profile additions to its soccer rights portfolio, new business made possible by the backing of WME, the US talent agency that agreed a $2.4-billion takeover four years ago (and is now housed with IMG under the Endeavor holding company).
IMG landed international rights to Italian soccer's Serie A – in doing so causing some collateral damage to incumbent MP & Silva – and completed a $1.4-billion four-year joint venture deal with Perform for broadcast and sponsorship rights to Conmebol's club competitions. FA Cup rights in many international markets were also added towards the end of 2016, but with the hefty spending came questions as to whether the minimum guarantees agreed had been excessive.
Treading the floors of the Grimaldi Forum last autumn, you did not have to advance far into conversations to be met with some misgivings over IMG's premium rights spree among Sportel convention regulars, and not merely the usual backbiting from rivals. However, Francini, a lawyer by trade who turned his back on filmmaking to join IMG in his native Italy in 2003, underlines that the headline additions were carefully planned and have been accompanied by various projects and diversification into multiple areas, as IMG equips itself for changes to the broadcast landscape.
The moves made in the last 18 months were "part of a plan that
we started putting together in 2015 about taking more real estate in premium
sports rights and premium football rights in particular," Francini notes as he
meticulously lays out IMG's vision from the agency's Chiswick Park offices in
west London. Preparation, timing and "being lucky at times" were all key in
adding the new business, he stresses, as he seeks to dispel external notions of
an irrational spree.
Outwith the acquisition deals that grabbed the headlines and as evidence of the breadth of IMG's business areas, Francini lists other key activities in 2017. Those include: the centralisation of two FIVB volleyball competitions; a simplified competition and centralised production for basketball's EuroLeague; building the agency's own OTT delivery platform; and establishing Endeavor Content, a consolidation of WME and IMG's film financing and scripted TV sales operations. Not to mention the agency's stable production business and, last year, IMG also won the Austrian skiing federation's international rights as it made its first steps into a terrain dominated by rival agency Infront.
The push to tie up more rights from soccer's top table could
also continue during the Asian Football Confederation and Spain's LaLiga sales
processes, while England's Premier League braces itself to kick off its latest
round of global rights negotiations. The question as to whether IMG will
continue to be as aggressive on top-tier acquisitions is met with a firm
response from Francini.
---
Do we continue believing that soccer is relevant and do we want to continue acquiring rights? Yes we do.
---
"Do we continue believing that soccer is relevant and do we
want to continue acquiring rights? Yes we do."
IMG will, like most of its rivals, bid for the highly-prized AFC rights contract when the deadline arrives on 29 March. It plans to highlight its resources across its Asia-Pacific offices along with its ability to restructure the sponsorship offering or improve broadcast production, as it bids to displace Lagardère Sports, which holds the Asian body's broadcast and sponsorship rights from 2013 to 2020 in a $1-billion agreement.
IMG is also "continuing conversations with [Spanish rights agency] Mediapro and LaLiga on a number of other territories," Francini says (IMG has already secured LaLiga rights in the Balkan region, Nordics, Hungary and Romania). Premier League rights distribution bids in various territories will be analysed on a "case by case" basis, according to Francini, who was elevated to the role of co-president of WME-IMG in November 2016, switching from his position as president of IMG Media.
So, what of some of those hefty minimum guarantee price tags
paid for rights? Be it the €1.1 billion over three years for Serie A rights or
$730 million over six seasons for FA Cup rights internationally (excluding
Western Europe, the Middle East and North Africa). Francini is steadfast in his
response, insisting that "nothing has affected the discipline that we have in
running our own P&L [profit and loss statement]."
He notes: "In this case, the entity taking the risk is IMG
Media and IMG Media has a P&L, and in our three-year plans that get
refreshed every year we have to show organic growth year on year. There is
nothing in any of the acquisitions that we've made that is deflecting from this
principle. We're not expecting to have overpaid for any of these rights. We're
assuming that actually the markets, as a whole, and certainly those we license
the rights into, will be contributing an amount of revenues that will see us
making returns from year one on all of them.
"Of course Serie A [rights] doubled [in price] and it's a
steep increase. But we know the product and the appetite, and we have a global
group of sales executives that come back to us with information, demands and
the mood and so on. These decisions are made top down and bottom up."
On the FA Cup rights swoop – no doubt the deal that prompted
the most mutterings in the market – he points out: "I would firstly argue that
there are not many properties out there featuring the English Premier League
teams. And, secondly, [the rights were] available for six years. We've seen
some deals in the English Football League [including the Carabao Cup, which
features Premier League sides] that are extraordinary in some of these markets
where we're selling into. In this case we have the best teams, a knockout
competition and the surprise of teams coming up from lower divisions and facing
the best.
"I looked at the value of the English Premier League in the
same territories we've got the FA Cup for. And we're talking about less than 10
per cent of that value that the FA Cup is expected to be sold for. We're very
comfortable with the FA Cup and it also caters very well for our gaming
business as it's one of the football mastheads of our offering in online
betting."
The Serie A rights were coveted by IMG (and Francini) for
years and the agency did already have an involvement in the Italian game,
working with Juventus on its licensing activities and representing
Internazionale's shirt sponsorship rights, while also being hired by Amazon and
Netflix to work on their Serie A club documentary programming. An association
with a handful of clubs was developed into the support of most clubs when delivering
its international rights proposal and displacing MP & Silva, the Italian
top flight's long-standing partner.
A Serie A rights deal with BeIN Sports in the Middle East
and North Africa has been successfully negotiated by IMG, and will bring in
over a quarter of the global minimum guarantee fee. A string of deals in Europe
and Asia will be announced in the coming weeks, Francini says, with the "large
majority" of the sales in Asia to be completed within the next four weeks (on
the back of Sportel Asia). Conversations with US broadcasters are "fascinating",
he adds, given interest from linear pay-TV broadcasters but also the
over-the-top players, whether from new entrants or established sports
broadcasters spending heavily on their digital platforms.
In persuading the Italian clubs to follow a new agency path,
Francini reveals that IMG also vowed to work with the league to "give them more
tools and know-how on the markets, grant them an enabling technology that would
ensure that if there are any dark markets in the world, then Serie A (in
English language) would be readily accessible anywhere in the world for whoever
wanted that." Along with the doubling in rights fee, IMG also offered clubs
"partnership and account management" and the provision of "a lot of
information."
The OTT technology build, a ramping up of IMG's existing
streaming service for the betting industry, is already being showcased by Professional
Bull Riders, the Endeavor-owned international bull riding circuit, and its
RidePass product.
It's clear that WME's arrival has facilitated the top-level
rights acquisitions that IMG might have struggled to pull off during the latter
days of its previous ownership. "No question" is the response when Francini is
asked if WME's backing has allowed IMG to take its portfolio that step further.
---
There was very new energy and a completely different understanding of technology and entertainment, plus deep ambitions to do something that will leave a mark in the world of sports and entertainment forever
---
He surmises: "[Previous owner] Ted Forstmann started getting
sick [at the end of 2010] and the person who took over [Mike Dolan] was
effectively a manager. He was the former CFO and became the CEO so he was kind
of a caretaker, a trustee of Forstmann getting ready to sell the assets. So, of
course you've got the hand on the handbrake. When William Morris Endeavor
merged with IMG, it was a bit of an electric shock. There was very new energy
and a completely different understanding of technology and entertainment, plus
deep ambitions to do something that will leave a mark in the world of sports
and entertainment forever."
Endeavor, which many have expected to go public at some
point, itself sought funding last year as it landed a $1.1-billion injection
led by investors in Canada and Singapore in return for a minority interest. Saudi
Arabia's sovereign wealth fund is now reported to be close to finalising its
$400-million acquisition of a seven-per-cent stake in Endeavor: investments
that will no doubt continue to underpin IMG's bold acquisitions strategy.
Ari Emanuel, Endeavor's chief executive (and renowned
Hollywood talent agent), is not, however, averse to taking risks, Francini
says.
"Ari said that he wanted this company to become much more an
owner. The ratio between third-party representation and ownership was 80-20 and
with a lot of acquisitions and other things we've shifted that more towards
50-50. And he wanted to be a content company, be it sports rights, fashion or
arts events – content that can connect the consumer to us."
A relentlessly energetic figure, not shy about speaking his
mind (in colourful language), Emanuel has overcome dyslexia and ADHD to make
his mark in the world of film, entertainment, and now sport through Endeavor
and IMG. A question on the nature of working with Emanuel draws a wry smile and
pause from Francini.
"I'd say Ari is a rock star," he replies. "He's very
surprising in that he does drill down into incredible detail. He doesn't
necessarily go through analysis, but he has this phenomenal intuition to get to
the substance of anything, understanding it and taking a position on it.
"He likes taking on challenges and doesn't mind totally
defying the status quo. He can't stand complacency and he's incredibly curious.
You add all of that to this ambition of growing and you get a lot of calls
every day. But they're fairly short, they can be four and a half seconds, and
you're really surprised if the call lasts over three minutes.
"Every day of the week when he gets up at 3.45am and he's on
his treadmill running at 4am, he starts disseminating and distributing articles
that just make you think where the world's going. He's like this very curious –
in this respect – kid about life, and he's your boss. It's fun and you never
get bored."
With Emanuel ready to support (calculated) risks, it's clear that IMG has an appetite for adding more premium rights to the top layer of its sports offering. But that is set against doubts over the viability of the future pay-TV model and the waning appetite of millennials to watch a whole match or game. Lagardère Sports has deliberately reduced its dependence on media rights sales agreements that command weighty minimum guarantees, in a bid to protect itself from any market volatility. So, is it tougher now to deliver margins on media rights sales?
Not according to Francini, who answers: "We're not feeling
that it's getting harder. Our point of view is that we need to be prepared at
some point to be able to switch approach in any given market. As a division of
the Endeavor group, IMG Media has predominantly been operating in a B-to-B
environment.
"The process for us has been and will continue to be to
select properties that we believe still have an appeal among both old and new
players. The assumption we're making is that will not have a conversion on
margin. We're going to have to take risks but, as a whole, our full portfolio
of rights is one that has a margin that continues to be stable in its quantity,
but show growth in its bottom line."
He does mitigate that by saying that IMG is acutely aware of
the changes to the landscape. While not "closing an eye on our traditional
business," the agency is focusing on "how we need to be set up to eventually
have a direct dialogue with consumers." In other words, having an OTT platform
in place to change a property's business model, if necessary, and afford such a
platform more exclusivity in certain markets.
Francini wants IMG to "to be in a position that if there are
trends in the market where big bundles get skinnier and skinnier and there is
this dilution such that it becomes a race to the consumer, then we want to be
able to reach the consumer directly on behalf of our clients, or for owned and
operated assets."
IMG's recent rights additions and widening of its activities
has led to a three-pronged recruitment drive, even if the existing sales
hierarchy will still oversee the rights sales for the likes of Serie A or
Conmebol competitions (together with Perform).
"There's a lot of scalability in the sales team," the co-president of WME and IMG remarks. "You can add one or two competitions but the same person will have the view of what's happening to his or her marketplace and whether you're talking about one property or another property, it's not going to take a massive amount of extra time."
The hires that are being made, therefore, include those
working in account management, managing the day-to-day relationships with
broadcasters, working on production or OTT delivery for new rights properties.
Executives to commercialise entertainment sales content are also being pursued,
plus those to work within new technologies that IMG is developing.
So where next for IMG's top-line strategy and what does the
future hold?
"I'm highly confident that the business is going to continue
growing," Francini asserts, before adding, "In terms of where we're going, it's
a broader question.
---
Are consumers still interested in full live coverage and to what extent? These questions aren't questions with easy answers
---
"We have a navigation plan but we don't exactly know where
we're going to be landing because the world is changing. There are some blurs
on the horizon at the moment in terms of whether pay-TV will be the same, or
will it change? Are consumers still interested in full live coverage and to
what extent? These questions aren't questions with easy answers."
And where next for Francini himself? One of the sports
business sector's 'one-club men' who began his career in the industry as IMG
Media's country manager in Italy, he was thrust into the role when everyone
else in the office had been fired, after impressing IMG's Michel Masquelier 15
years ago in an interview, a time at which he professes to have known little
about sport and when "a whole universe opened up" to him.
Francini, the former head of legal and business affairs at
MovieWeb, the European film production company, had harboured desires at school
to become a film director, but was persuaded by his parents to pursue a legal
career.
"I very rarely ask myself, what do I do next?" he admits.
"Who knows what happens next, if I stay another year or five years or 10 years?
So far, it's been a very exciting journey. I keep an open mind about big
questions in life as we all get older. Do I want to change and become a
politician or a filmmaker? Or am I enjoying the ride. So far I'm enjoying the
ride and I never really stopped to ask myself that question."