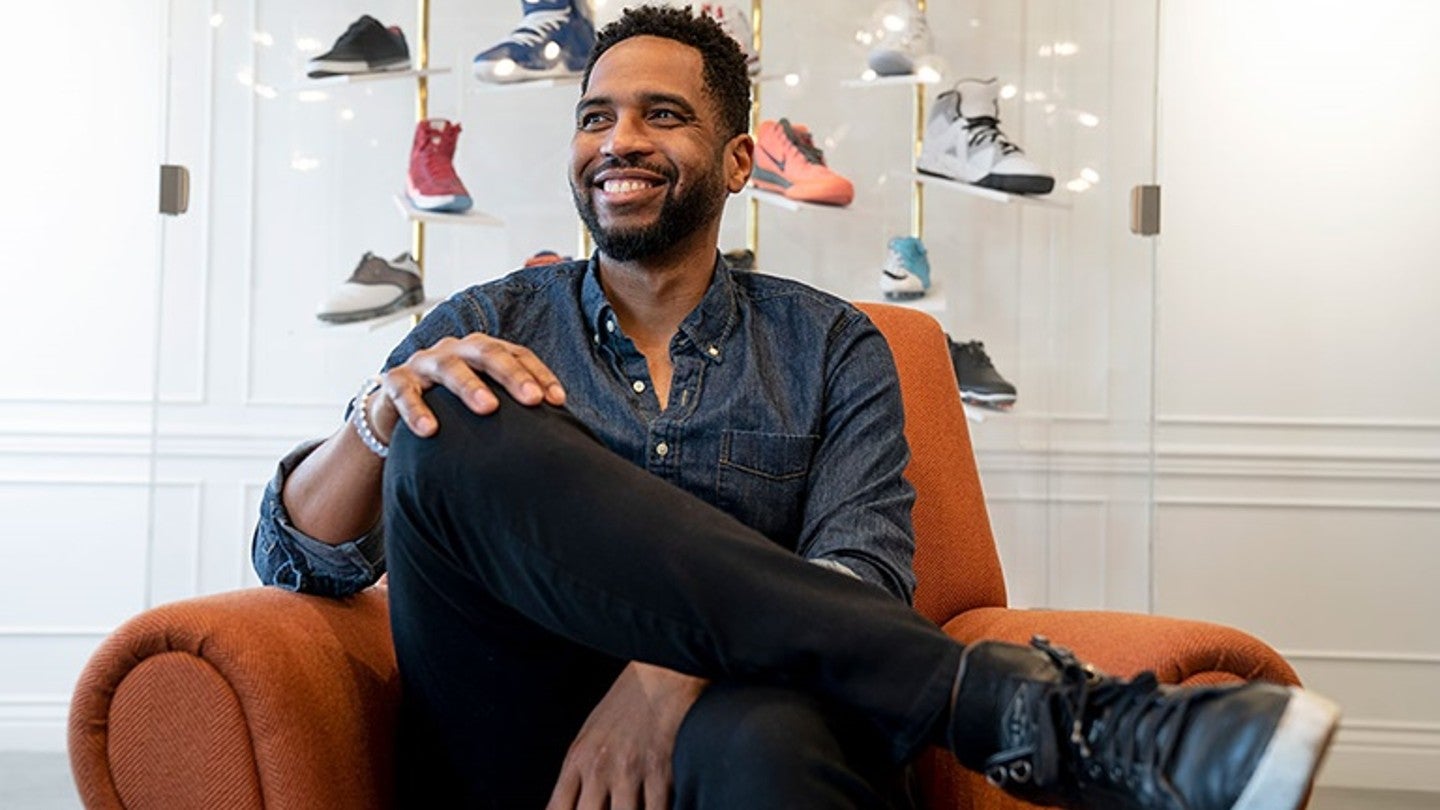 In August, Italian soccer's Serie A announced that it would be changing the way it approaches media rights tenders for the overseas broadcasting of its league from the 2024-25 season onwards.
Rather than facilitating the rights tender using sports agencies, Serie A will finalize rights sales in each region via direct negotiations.
Up to this point, the Italian top-flight has struck deals for its international rights primarily with agencies on a global or near-global basis but will now go about the process separately in key markets.
The league has said the new approach will "allow Serie A to be fully responsive to the specific demands and needs of each market." Swiss-based agency Infront had dealt with Serie A tenders since 2021, and IMG had done so prior to that.
This development is an exception, not the rule, and Serie A has since opened the door to using agencies to tap into specific expertise in select markets, likely to be outside the key European territories.
Anna Guarnerio, the league's director of international media rights sales, recently told GlobalData Sport: "We don't rule out working with agencies in specific countries completely."
If anything, agencies, and agents are playing an even larger role in the operations of sports organizations.
The governing body of European rugby union, European Professional Club Rugby (EPCR), is one such example.
The Champions Cup, Europe's top-tier club competition, landed financial services company Investec as a title naming rights partner with support from a sports agency.
EPCR utilized the Pitch International agency to broker the sponsorship, with Pitch having previously organized Carabao's title sponsorship of English soccer's league cup. In a difficult market to organize partnerships, agencies such as Pitch can be instrumental in helping sports organizations maximize commercial revenues.
One of the most common brokers of such deals is the Wasserman agency.
The Los Angeles-based firm is amongst the world's most prominent sports agencies and manages an estimated $7.68 billion of sports contracts for active players such as US women's soccer star Megan Rapinoe and NBA basketballer Klay Thompson.
Alongside this, Wasserman also manages an estimated $1.81 billion of non-playing contracts, which includes securing front-office deals for the companies involved, which helped to land it close to $733 million in commission in 2022.
In July, the company purchased the CSM agency to expand its owned portfolio of sports agency purchases. It followed the acquisitions of The Montag Group, Esportif, Mullhaupt Management, Jey Sports Management, and BSE Media Group in 2022.
This string of purchases showcases the growth of the top sports agencies and the influence they wield over sports organizations in an advisory capacity.
Broderick Hicks, Wasserman senior vice president and head of EMEA (Europe, Middle East & Africa), explains why sports organizations are now turning to agencies to secure their partnerships.
What are the main factors contributing to the growing reliance of sports organizations on agencies for their operations?
Primarily finite time and resources. Sports organizations are focused on growing their business, delivering the best products they can, and ensuring that the talent is in the best position to perform at the highest level, and reaching and growing their fanbases. They don't have much time to think about how they can push the industry forward as a whole.
But sports marketing agencies have the time, capabilities, and expertise to devote to what's new and next. That's the role we are fortunate enough to play in our industry.
How have sports agencies evolved over time to become essential partners of sports organizations and athletes?
This got me thinking about the nature of what we are. I looked up the definition of an agent, which gave me two answers: one – a person who acts on behalf of another person. That is at the core of what a sports agency does.
The second definition is more interesting though: a person or thing that takes an active role or produces a specified effect. For me, that is the broader mission – it's who we are and what we do. Yes, we act on behalf of partners and clients, but our actual goal is to be agents of change. Agents of innovations. Agents of evolution. And ultimately agents of good.
It's about pushing to drive our industry, our communities, and the sports that bring us together to a better place, with a higher purpose.
Fulfilling both definitions is what we are trying to do at Wasserman. We are able to be these agents of change, innovation, and progression because we have a unique view from every side of the relationship. We don't just represent or act on behalf of our clients – we do so much more.
What are the key benefits that sports organizations derive from partnering with an agency as opposed to keeping it all in-house?
You get people who have the time, the ability, and the know-how to constantly push forward and think about what's next. Sports organizations are not always set up to do this on a regular basis or as a primary function.
A good comparison is when you hear the discussions around the role of sport and politics. There's an unfair expectation that they should be leading societal and political change. But they aren't set up to do that. It's not run by politicians or social justice advocates. It's run by sportspeople, businesspeople, and marketers. I do think that there are unfair expectations there.
Instead, sports leagues and teams should be looking to partner with those who work in those specialized areas – civil liberty unions for socioeconomic issues, agencies for marketing, etc. To misquote Liam Neeson in Taken – "we have a particular set of skills."
How do agencies such as Wasserman keep ahead of the curve with so many other big players in the industry and a crowded market?
We try to stay true to our purpose and mission and regularly make sure we remain aligned with it. If we are doing that, pushing to be agents of change and good, and doing it the right way and for the right reasons, and it makes us stand out…then great.
If it doesn't make us stand out to some companies or organizations, that's okay…we're going to do it anyway.
That sentiment might go against the grain, but our industry is such that you cannot work with every brand or organization. So, we might as well work with the ones that resonate with our purpose and have the same values. And from that alignment will come great work.
What unique strategies or approaches do you employ to attract top clients/talent in a highly competitive market?
We should always remind ourselves what the very essence of sports is. It plays a role in our world that is similar to art, music, and film. It is a place where people come together, to form communities, and create identity. It is an opportunity to be a part of something. To be entertained. To be mesmerized. To believe in the idea of what's possible. It's why people love the idea of the next up-and-coming superstar. The hype around Victor Wembanyama before he even joined the NBA is a testament to that.
I don't know if it's unique, but the global and impactful platform that sports provides, and the opportunity it creates to reach and impact people in mass and also at an individual level, underpins everything we do.
How do you handle the increased demand for personalized and tailored services in the sports agency market, given the diversity of needs of clients?
Our goal is to provide the broadest set of people, backgrounds, expertise, experiences, diversity, and skillsets to be able to deliver a custom set of services that are tailored to a particular organization or brand depending on what their needs are at that moment.
But "how" we handle the increase is secondary to the "why". We do what we do, for our clients and partners. And the images and messages we create on their behalf, reach fans, customers, and communities around the world…and have the power to shape our culture. Therefore, it's important that is not lost in our daily work.
In terms of trends, where do you see sports requiring agency assistance – sponsorship, rights negotiations, branding, athlete representation?
We are seeing more sports organizations turn to agencies to help identify, develop, and communicate the amazing stories that sit (and sometimes fall) between the cracks. Beyond the competition that happens on the field, pitch, or court, are stories of hope, triumph, and overcoming.
There are diverse faces, voices, and backgrounds whose stories are important. And there are stories that inspire and push us to the limit of human capacity. As agents of growth and innovation and change and good, we are humbled to assist in the telling of these stories, whenever asked.