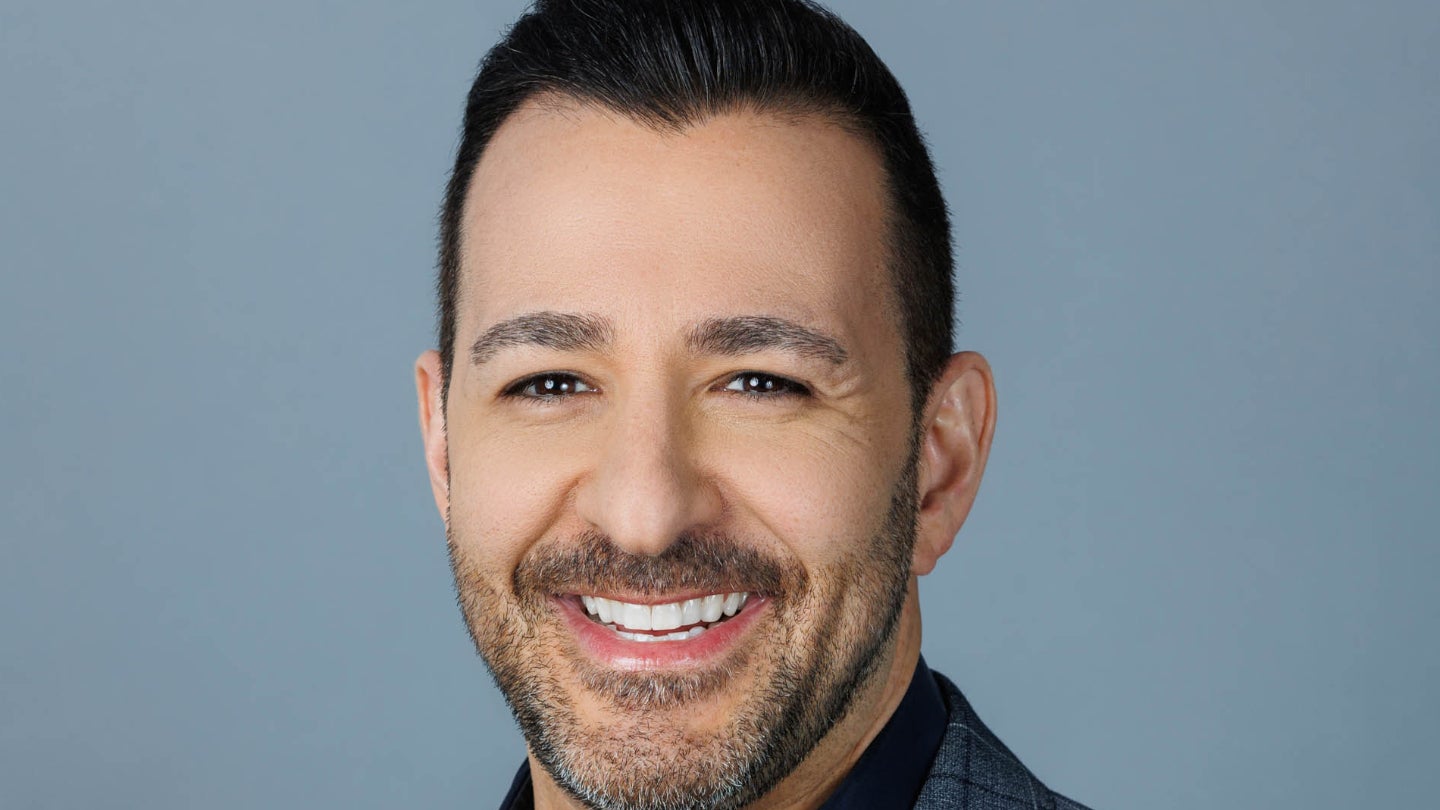 In May 2018, the international entertainment and sports giant Endeavor completed the purchase of NeuLion, a live and on-demand streaming technology company. The takeover, at the time worth $250 million, meant NeuLion, initially created in 2004, became a privately-held subsidiary of Endeavor.
A year later, the sports and entertainment behemoth gave its new division a rebrand as Endeavor Streaming, and, since then, Endeavor has steadily merged NeuLion's operations into its existing streaming services business.
That arm of the vast Endeavor empire, based in New York City, is now a major player in the world of over-the-top (OTT) and direct-to-consumer (DTC) service and advice provision, representing and employed by a myriad of sports teams, leagues, federations, and properties.
Clients include the International Cricket Council (ICC), European soccer's governing body UEFA, US sport's NBA (basketball) and NFL (American football), mixed martial arts' Ultimate Fighting Championship (also owned by Endeavor), the Professional Triathletes Organization, and many more.
Half a decade on from the realignment and four years after its launch as Endeavor Streaming, GlobalData Sport speaks to Fred Santarpia, the division's president for the last two and a half years, on how the division's priorities have changed over time, what new trends and habits are shifting streaming's tectonic plates, and the new markets which are just starting to fully explore the potential of this content-viewing revolution.
Santarpia, who joined Endeavor Streaming in November 2020, starts by explaining one major change the division has made since his arrival – attempting to offer clients and potential partners a more rounded service than simple platform-building technology.
How well do you
really

know your competitors?

Access the most comprehensive Company Profiles on the market, powered by GlobalData. Save hours of research. Gain competitive edge.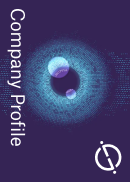 Company Profile – free sample
Thank you!
Your download email will arrive shortly
Not ready to buy yet? Download a free sample
We are confident about the unique quality of our Company Profiles. However, we want you to make the most beneficial decision for your business, so we offer a free sample that you can download by submitting the below form
By GlobalData
"Our approach has evolved from mainly being concerned with the delivery of streams on their own to shifting focus instead to the business of streaming," he says. "When we talk to clients now, we add value to the process earlier than we used to.
"We're now helping clients assess their overall approach to DTC, helping them answer questions they might be struggling with in terms of building out their business in different markets."
Santarpia adds: "These strategic questions can be around how much content investment is required, what should their pricing structure look like, what's their rate of acquisition in each market, do they know what their churn rate is?
"Helping to demystify and unpack those issues is where we start now – we're much more of a consultative business partner than primarily a tech provision firm.
"In recent years, we've invested a lot in fusing the marketing, monetization, and distribution capabilities clients need to be successful.
"If you're a small sports property, you don't want multiple different consultants across all parts of the ecosystem – you want to reduce complexity and cost."
Santarpia says this desire for Endeavor Streaming to position itself as a partner that can help with long-term strategy is based on it having invested significantly in the predictive analysis and forecasting side of the business in the last couple of years.
As the president puts it, "analyzing not just what has happened but also providing models for our customers' marketing teams, so they can see what might happen to their churn rates – for example – depending on what OTT strategy they choose."
Santarpia also points to an increased level of integration Endeavor Streaming has achieved with the other subsidiaries of its parent company.
For the first few years after the 2018 takeover, he says, "We weren't properly plugged into it" but Santarpia believes "now, we're doing a much better job of building tight relationships with leadership at IMG, WME Endeavor, UFC … We're now a much more integrated cog in the overall Endeavor wheel.
"That's an advantage for our clients, the fact we can unlock all that additional expertise, and a big difference in terms of where we are today as opposed to where we were a short time ago."
One of the service's most high-profile moves in recent times has been its deal with the US National Women's Soccer League (NWSL), announced in late March.
Through that tie-up, Endeavor Streaming has launched a global OTT platform for free match action (from every fixture) of the 12-team league for fans outside the US – the first time the women's competition has been provided with such levels of coverage.
Addressing that agreement, with arguably the world's most high-profile domestic women's soccer competition, Santarpia says: "It's inarguable that the organic interest in women's sport has never been higher – we continue to see growth. We're very proud to support the NWSL and women's sport in general and it'll be a material piece of our business over coming years."
Endeavor Streaming also has an agreement in place with women's basketball's WNBA.
He adds: "Women's sport is no different in terms of the outlook for streaming as men's – we've moved on from an either-or situation with regards to OTT and linear distribution. Now, it's about what type of OTT presence each property has, and how that fits into a holistic, 365-degree media strategy."
In terms of advice to those sports properties just starting out on the streaming path, Santarpia says that there is no one-size-fits-all approach, and the levels of streaming maturity in each geographical market and sport dictate the need to have a range of options available, and for properties to be agile in their thinking.
While major US sports leagues and franchises have in many cases had live rights sent out on streaming services for some time, top-tier competitions in Asia and Latin America, for example, have still not really developed that side of their operations, despite sport's huge popularity in those markets.
On that front, Santarpia says: "We have local leadership in India and Singapore, and we really believe in how that region is growing in terms of DTC and OTT. We want to get onto that growth curve early.
"We're also big believers in the potential in Latin America – we've already helped UFC launch DTC in Brazil … We think that's the tip of the iceberg in terms of future activity."
He notes that the US "is very mature as a market" while Western Europe "is maturing, but still has growth potential."
He also feels that, while the market may have reached saturation point in terms of the general streaming services (which only have sport as one part of their content output) launching, there is still significant interest in specific leagues and clubs bringing out dedicated DTC offerings.
Last July, content streaming heavyweight Netflix recorded a first-quarter loss of 970,000 subscribers, while in terms of specific markets, the number of people in the UK with at least one paid-for streaming subscription fell by nearly one million during the 12 months up to the end of 2022.
In the US, meanwhile, one of the markets where streaming is most embedded as a means of consuming content, a survey in January found that over 15% of Americans do not use any subscription services, up by 2.8% from October 2022.
Santarpia says: "While it's very hard for the average consumer to subscribe to all the general streaming services because of price and wallet-share, that doesn't apply in the same way to league-or-club-specific platforms.
"Those are much more niche, and fans, in the end, will have more interest in those services which carry content specific to them, than a media outlet which only has sport as one part."
While centralized live rights deals across many of the world's top leagues – and broadcasters continuing to fork out massive sums for these live rights – mean that clubs cannot necessarily show live action themselves, those major leagues have been increasingly turning to DTC solutions in recent years.
In the US, the major leagues – the NFL and NBA, baseball's MLB, ice hockey's NHL, and soccer's MLS – all now have dedicated streaming platforms, while multiple top-tier European soccer competitions have taken the same approach, as has motor racing's iconic Formula 1.
For soccer, FIFA+ was launched by the global governing body in April last year, while cricket's lCC sent ICC.TV (backed by Endeavor Streaming) live in June 2021.
In terms of specific sports teams, Endeavor Streaming partnered with English soccer heavyweights Tottenham Hotspur to launch its SpursPlay platform last July.
Santarpia adds the dreaded churn factor "applies far more for streaming giants."
He explains: "Retention is a big issue, a lot of companies struggle with churn and how expensive that phenomenon is.
"Customers subscribe via a monthly offer, binge on content, and then turn off – that's very expensive for platforms to deal with."
Santarpia points out that the issue of churn is exacerbated by the sheer number of streaming services that are now available in the mature markets.
He says: "Churn is a massive issue because of the proliferation of services out there, hence a lot of competition for customer attention and wallet-share.
"DTC is an investment – it's not going to be an immediate replacement for a traditional business model, it takes time for a sports property to build that kind of relationship with a fan, to build awareness, and to produce what the customer is asking for.
"For the clubs and teams which come to us for advice, the best thing they can do is launch and learn, get started on building the asset which can then be leveraged over time."
He points out that sports properties differ wildly in terms of the overall goals for their DTC services – some will want the platform to immediately start hosting live and exclusive action, while others will look to use such a service to offer original programming, highlights, and interviews.
The Endeavor Streaming president says that "for some clients, OTT is simply for building awareness and initial relationships with their customers and fans … Over time, that can then be a springboard to bigger things.
"If a partner comes to us and says they want to provide a solution based on original content, highlights, and athlete profiles, that's what we'll do.
"The overriding question is always – does the client have enough content on DTC for the platform to be valuable enough for fans or consumers to engage with and pay for? It's a value calculation – how much content do we need to offer and at what pricing model?
"Is there enough value to drive excitement and engagement?"
In some cases, he says, "We advise the client to wait until future rights cycles before offering live content, while in the meantime building out their DTC offering around other content – so that when the property is ready to offer live rights, they're not starting from scratch, and will have built more optionality into that side of the business."
With the current economic climate casting an unavoidable shadow over the industry, Santarpia unsurprisingly believes that "pricing is becoming ever more important."
He points out: "Each sports fan now has a lot more options for their attention … We're talking to our clients constantly around the changing macro-economic conditions, making sure we're sensitive to these on a market-to-market basis.
"In order to stand out, properties need to get that balance right between offering a range of engaging content, and on the other hand not pricing fans away."
Linked into this, Santarpia says that in his opinion, the value for major streaming platforms of having live sports rights has never been higher, especially given how those act as a differentiator at a time when – as shown above – consumers are tightening their belts in terms of streaming subscriptions.
He says: "All the big platforms are acting on that [the value of sports rights] and using it as a draw to build out their general platforms.
"If you've got a core group watching your content, those consumers are more likely to hold onto your service as opposed to another one without those live rights, over the long term.
"The biggest factor behind these tech giants getting into the market is them discovering how important sport is to driving overall consumer engagement – borne out by how willing these firms are to pay the premiums [for live rights] … They then have more success engaging customers with their other services and content.
"They've proved the value of live sport, by doing this."
Summing up, Santarpia suggests the streaming and DTC game "will be a much harder business in five years' time, with the business model evolving.
"If I had to bet, I think we will see a lot less flexibility for the customer as these streaming services try and figure out how to make their own monetization models work, over time," he says.
"The linear model used to be very restrictive for consumers, whereas DTC is very flexible for them – it wouldn't shock me if, in the next few years, the pendulum moves back slightly towards an increased level of restriction.
"How that happens and what it looks like logistically … Nobody has a crystal ball, but it would not surprise me if the customer loses some flexibility over the next period of time."