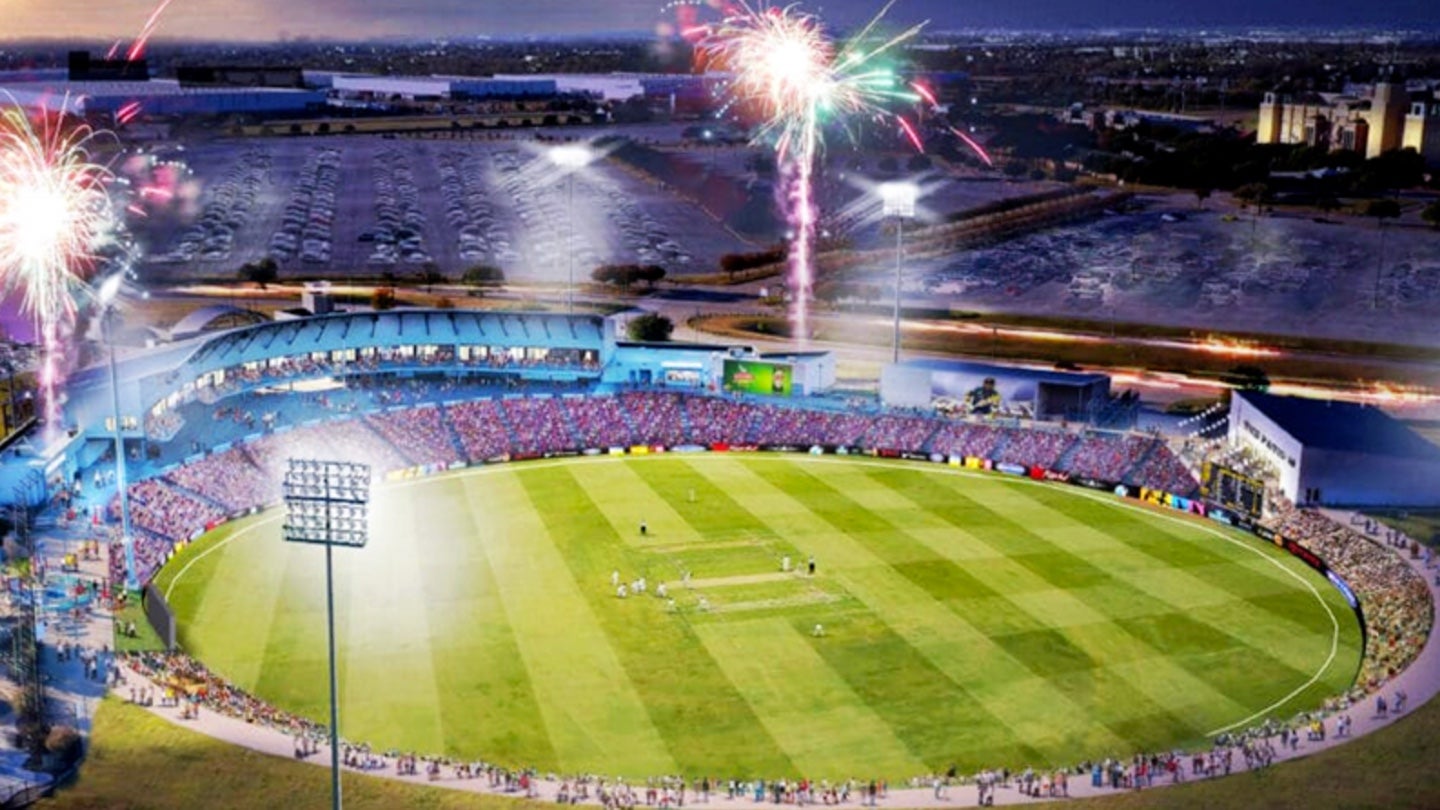 Each week, a deal is selected that illustrates the themes driving change in the sports industry. They may not always be the largest deals in value or those of the highest profile, but they tell us where the leading players are focusing their efforts and why. Our thematic deal coverage is driven by our underlying Disruptor data that tracks all major deals across our sectors.
The deal
The inaugural season of Major League Cricket, the sport's latest attempt to gain a serious foothold in the US, gets underway today (July 13).
Earlier this week, the men's Twenty20 series unveiled its first major broadcast rights partner (with a domestic network and other international deals having been announced since), signing off on a tie-up with Indian media and entertainment heavyweight Viacom18.
Through the agreement, coverage will be available on the streaming platform JioCinema, as well as on the Sports18 linear channel. Viacom18 is one of India's major broadcasters of the country's most popular sport.
Since the deal was announced, other broadcast partnerships have been unveiled – with WillowTV domestically, Foxtel in Australia, BT Sport in the UK, Sky in New Zealand, SuperSport in South Africa, ARY in Pakistan, and with SportsMax to cover the Caribbean.
Why it matters
The fact that an Indian broadcaster was the first to be officially confirmed as an MLC media rights partner is instructive.
Four of the MLC teams are run by investors who also own franchises in the iconic Indian Premier League (IPL) T20 competition, and that market is by far and away cricket's largest and most lucrative.
In order for any of the myriad of T20 franchise leagues to thrive – and even to survive – then significant interest from the sport's most significant market is vital.
In this respect, the onboarding of a major Indian broadcast partner like Viacom18 should to some extent compensate for the lack of interest from the US' major domestic sports broadcasters – WillowTV is primarily focused on cricket and is not a mainstream network in the country.
Will Padmore, senior data researcher at GlobalData Sport, commented: "If Major League Cricket is going to survive long-term and establish itself in both the competitive US sports market and the congested T20 cricket franchise market, it is going to need to establish a fanbase. On that front, the recent announcement of a domestic deal with cricket-focused streaming platform Willow TV suggests that the organizers have decided to focus on the small number of existing cricket fans in the US market instead of trying to secure an arrangement that could have led to wider exposure on a domestic basis.
"Bearing this in mind, the deal with Viacom18 could prove vital in securing a global fanbase. The Indian market is by far the largest in cricket and with two-thirds of the teams having IPL-based owners, the new tournament will be keen to maximize the investment from the sub-continent."
He added, on the subject of the close relationship between the IPL and MLC: "Although the Board of Control for Cricket in India currently prevents Indian players from playing in overseas leagues, MLC will be hoping that teams such as the Texas Super Kings and MI New York who have strong links with their parent IPL franchises will generate high levels of fan loyalty from Indian fanbases.
"Viacom18 also stands to benefit, with cricket having proven a key driver of subscriptions to streaming services in India – and the acquisition of MLC will add to Viacom18's portfolio, which also includes the domestic streaming rights to the IPL. The aim is for a diet of non-stop cricket to keep subscribers entertained throughout the year."
The detail
As mentioned above, the rights add to Viacom18's existing stable of top-tier cricket – the broadcast holds both domestic digital rights and some overseas rights to the IPL up until 2027, through a deal struck in June last year. It also covers the South African version of MLC – entitled SA20 – through a tie-up unveiled in November and running through 2031.
Viacom18 is a joint venture run between India's Reliance Industries and Paramount Global.
The competing MLC teams, meanwhile, are as follows: Texas Super Kings, Los Angles Knight Riders, MI New York, San Francisco Unicorns, Seattle Orcas, and Washington Freedom.
The inaugural match between Texas Super Kings and Los Angeles Knight Riders takes place at Grand Prairie Stadium in Dallas, Texas. In total, the first-ever MLC will contain 19 matches between July 13 and 30 across two stadiums (one in Dallas and one in North Carolina).
MLC is owned by American Cricket Enterprises. The company won a competitive tender in May 2019 to fund and develop a professional T20 league in the US. MLC has been planning to deploy more than $120 million to launch this year.
In early April, the league brought in creative agency JDA Worldwide as its brand identity partner.
More reading
Media Landscape Report: India 2023