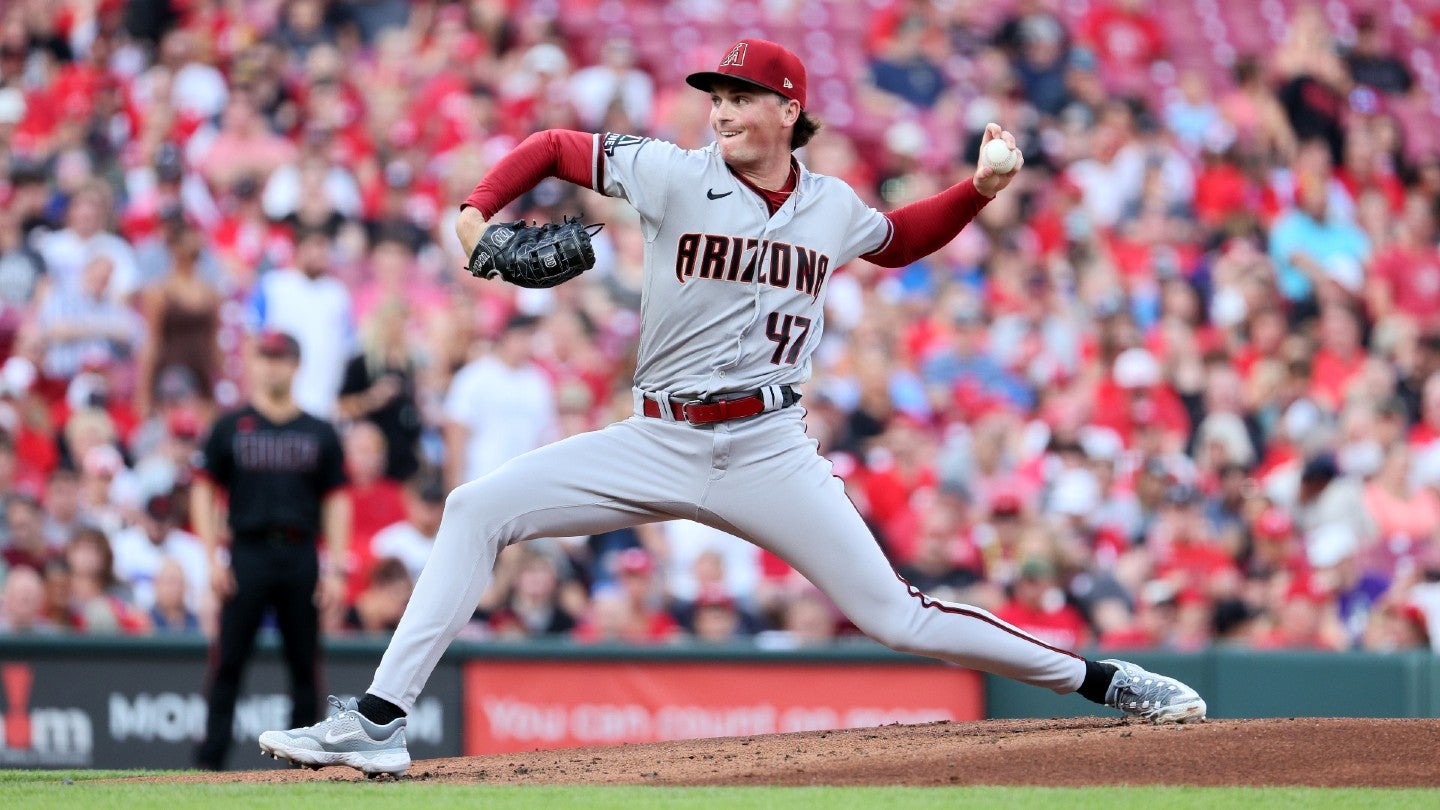 Each week, a deal is selected that illustrates the themes driving change in the sports industry. They may not always be the largest deals in value or those of the highest profile, but they tell us where the leading players are focusing their efforts and why. Our thematic deal coverage is driven by our underlying Disruptor data that tracks all major deals across our sectors.
The deal
North America's Major League Baseball (MLB) has taken control of the Arizona Diamondbacks' regional broadcasts after a bankruptcy judge approved domestic partner Diamond Sports Group's (DSG) request to end its contract with the team amid the company's bankruptcy proceedings.
MLB will make Diamondbacks games available through its streaming service MLB.TV and provide a linear cable option on different channels through Cox, DirecTV, Spectrum, and Comast Xfinity.
Other broadcasters including Mediacom, Orbitel, TDS, and Optimum/Suddenlink, will also show coverage of Diamondbacks games, as will streaming platform Fubo.
Games will remain free to watch on MLB.com and Dback.com until July 23. After that, in-market fans will be able to stream games for $19.99 per month or $74.99 for the rest of the regular season (which ends on October 1).
Why it matters
The move makes the Diamondbacks the second MLB side to leave DSG's regional sports network (RSN) Bally Sports this season after the San Diego Padres had their contract terminated at the end of May, bringing into question the US sports industry's local television deals going forward.
RSNs have been the dominant way US teams negotiate local television deals to complement their league's national contracts, with the channels showing a combination of live professional, collegiate, and high school sporting events across a certain market.
The concept dates back to the 1960s when the predecessor to Madison Square Garden Network started live transmissions for the NBA's New York Knicks and NHL's New York Rangers to viewers in Manhattan. Other RSNs started popping up driven by the growing adoption of cable television.
By the 1990s, almost all major media markets had acquired an RSN, which became a major source of revenue for teams in the NBA, NHL, and most of all, MLB.
However, the RSN model is facing its biggest threat with consumer habits changing to favor streaming services that offer more flexible and affordable contracts with greater freedom. Cable television, meanwhile, is inflexible, with viewers unable to pick and choose which services they want to pay for, leading many to 'cut the cord.'
Teams who are not paid their rights fees by DSG are now free to break their contracts. So where do the broadcast rights go from here?
Conrad Wiacek, head of sport analysis at GlobalData Sport, said: "The landscape in US sports media is shifting. With ESPN moving towards a sale, and attempting to sell stakes of the business to the NBA, NFL, and MLB, the move by MLB to take control of the Diamondbacks broadcast in its local market gives the league another asset as it moves to a more direct-to-consumer (D2C) model.
"While the NBA has its League Pass platform which allows for complete coverage of its massive season, the MLB does not yet have the same platform so taking ownership of local rights for its teams allows MLB to plan for a future where it can control its own broadcast destiny.
"The NBA model would work well for MLB, with national broadcast rights supplemented by a D2C platform covering all games not nationally broadcast. This would allow greater fan engagement through social media, as well as guarantee teams an equitable slice of local broadcast rights.
"Challenges remain, with broadcast rights in bigger markets like Los Angeles and New York still profitable, ultimately the rising costs of sports rights will mean they will be out of reach of many smaller networks that were the traditional home of local sports rights. If Disney does sell ESPN, the major US sports leagues can use the platform to broadcast games as well as develop their own D2C models."
The detail
DSG has been navigating bankruptcy proceedings since March amid significant financial losses caused by the initial $10.6 billion it paid to purchase rights for 21 US teams from Fox in 2019. Court filings had shown its RSNs had also lost 22 million subscribers and $810 million in revenue over the last four years.
DSG gained the rights for its RSNs to broadcast the games of 42 teams across ice hockey's NHL, basketball's NBA, and the MLB. Teams who are not paid their rights fees are free to break their contracts, with the Padres being the first to exit.
The Diamondback were one of the 14 MLB teams broadcast by DSG via its Bally Sports RSNs – the others being the Padres, Atlanta Braves, Cincinnati Reds, Cleveland Guardians, Detroit Tigers, Kansas City Royals, Los Angeles Angels, Miami Marlins, Milwaukee Brewers, Minnesota Twins, St. Louis Cardinals, Tampa Bay Rays, and Texas Rangers.
DSG has repeatedly stated it needs additional streaming rights – it only has such rights to five of its MLB properties – to prop up its BallySports+ app and generate more revenue. However, MLB has declined to offer any more rights.
MLB has previously stated its wish for DSG to fulfill its contracts with its teams but has longer-term plans to centralize broadcasting rights under its MLB.TV umbrella. The league recently launched a local media department to navigate broadcasting rights in the post-DSG streaming world.
DSG has paid only half of its fees to the Reds, Rangers, Diamondbacks, and Guardians. During a hearing in May, it claimed it should pay fewer rights fees to those teams to account for the market forces that have reduced the traditional cable model in recent years.
However, the bankruptcy court ruled DSG was responsible for paying rights in full to the teams.
More reading
MLB/Diamondbacks' official statement
The Business of Major League Basketball 2023
Image: Andy Lyons/Getty Images