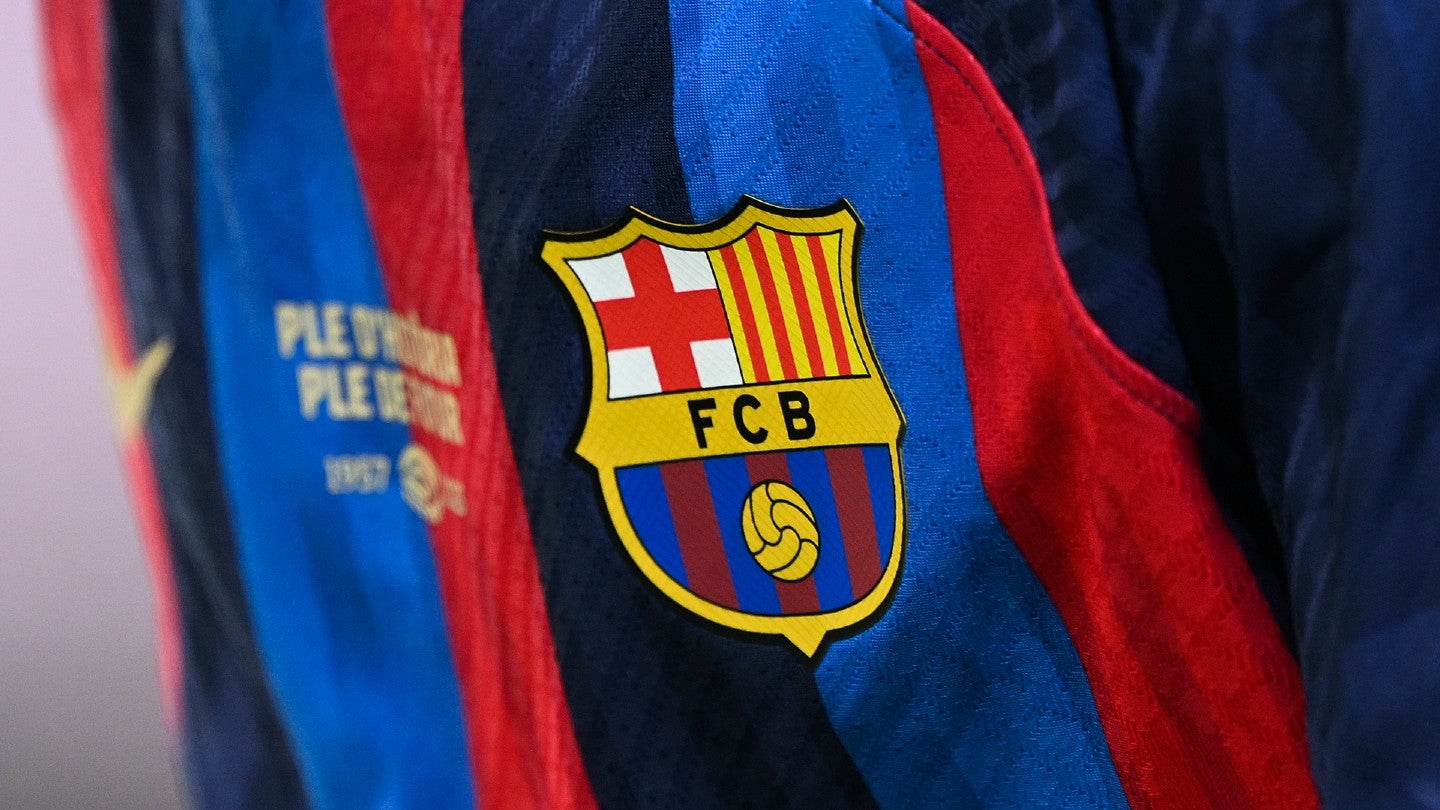 Each week, a deal is selected that illustrates the themes driving change in the sports industry. They may not always be the largest deals in value or those of the highest profile, but they tell us where the leading players are focusing their efforts and why. Our thematic deal coverage is driven by our underlying Disruptor data that tracks all major deals across our sectors.
The deal
Spanish soccer giants Barcelona are reportedly set to pull their last 'economic lever' by selling another stake in Barca Studios, the club's media production arm, to an unnamed German investor for €60 million ($65.73 million) to meet domestic club competition LaLiga's strict budget rules ahead of the new season.
LaLiga's salary cap measures a club's financial state based on the previous season's budget sheet and if it has enough funds to cover the summer transfer budget and proposed wage bill for the upcoming campaign.
Last July, as well as other assets, the club sold its first 24.5% stake in Barca Studios to fan token and engagement platform Socios.com for €100 million and its second 24.5% stake in the division to web development agency Orpheus Media for another €100 million, initially allowing the club to balance their books and buy a raft of new players ahead of the 2022-23 campaign.
However, while Socios and Orpheus Media initially handed over €10 million each to the club, both companies last month agreed with Barcelona to delay their scheduled €30 million payments, leaving the club with a €60 million gap in their books ahead of the 2023-24 sesason, which starts on August 11.
Barcelona are looking to register new contracts for first-team players Gavi, Ronald Araujo, Inaki Pena, Marcos Alonso, and Sergi Roberto, plus their three new signings in Ilkay Gundogan, Inigo Martinez, and Oriol Romeu.
This latest deal will see both Socios and Orpheus Media cede 8% of their shares each so the club can re-sell the combined 16% to an unnamed German investor. This will allow Barcelona to immediately incorporate €60 million into their book, potentially solving their salary limit issues.
It is not yet clear how the new deal works with LaLiga's latest set of financial rules brought in last November, which state that only 5% of income from the sale of assets can be counted towards the salary limit, making the addition worth only €3 million.
However, it may count as part of the previous deal, with the club having taken back the stake from Socios and Orpheus Media.
Why it matters
LaLiga's financial regulations mean clubs attempting to sign players without meeting the threshold will have their registrations blocked. Therefore, the Catalonian giants have looked to offload some of their assets, such as media rights, to meet their targets.
It started with the club selling two portions (a 25% stake in total) of future LaLiga media rights to US investment firm Sixth Street in June and July last year, for a total of €667 million. It then sold its two stakes in Barca Studios to Socios and Orpheus Media for €200 million.
These piece-by-piece asset sales or 'economic levers' by Barcelona represent an effort to get the club's finances to a point where they can gain the approval of their auditors – who have been investigating the club's accounts on behalf of LaLiga – to sign new players and continue its success in their domestic and European leagues.
But selling off assets raises questions on the future financial stability of the club and what Barcelona's leadership is willing to gamble for short-term gains.
Tanveer Aujla, GlobalData Sport analyst, said: "Barcelona's financial mismanagement over the last few years has been well documented. Slashing their enormous wage budget has proved troublesome, and the costs of rebuilding Camp Nou have piled on the pressure in already difficult circumstances. The pulling of their 'financial levers' has caused much bemusement amongst fans of the sport, and many are wondering how the club can be so poorly run that these are still a requirement. Bad ownership is a recurring theme throughout soccer, but it's more often seen at lower levels.
"The pulling of these levers also indicates just how desperate the club are to spend money on transfers. In the modern world, clubs must spend inordinate amounts to continue competing against the best teams, thanks to the state-backing of clubs like Paris Saint-Germain and Manchester City, who have spent huge amounts in attempting to win the UEFA Champions League.
"There is a wider concern amongst many that there has been too much money in the sport for a long period of time, and clubs are understandably eager not to be left behind.
"While it makes sense in the short-term to clear some of their debt, the club could be harming themselves significantly in the long run when they have no more assets to sell. Barcelona's financial strife has been a major story in soccer for the last several years thanks to poor ownership, and if the club gets itself into further trouble, they may eventually struggle to find a way out of their situation."
The detail
Barcelona's financial struggles have been well documented, with current president Joan Laporta inheriting debts of more than €1 billion from his predecessor Josep Maria Bartomeu. Those debts, together with the wage cap imposed by LaLiga, resulted in the club being unable to offer its star Lionel Messi a new deal in 2021. He eventually was sold to French giants Paris Saint-Germain and is now playing for Major League Soccer side Inter Miami.
Ahead of the 2022-23 season, the LaLiga club was reportedly more than €1.5 billion in debt, with the club's leadership stating €500 million would be needed to save the club from its financial crisis.
Last May, the club reportedly secured a doubling in size of the €90-million bridging loan they took out from Goldman Sachs in 2019 to help tide them over until a separate financing deal with the investment bank kicks in.
The loan is being used to finance the redevelopment of the iconic Camp Nou stadium which has been delayed by the coronavirus pandemic and the club's dire financial state but started earlier this year.
The club has also opted out of LaLiga Impulso, the investment venture between LaLiga and CVC Capital Partners, which will see a 10% share of LaLiga's TV revenues sold to the private equity firm for an investment of €1.99 billion for "sporting and business growth initiatives."
That deal was agreed by Spanish clubs in 2021, but Barcelona, Real Madrid, Athletic Bilbao, and the Spanish FA have launched a lawsuit against it.
The club has been provisionally cleared to play in the upcoming 2023-24 pan-European Champions League season by governing body UEFA, which is currently investigating the club over allegations it made payments to a referees' chief between 2001 and 2018.
However, the club could still be excluded from the competition pending UEFA's ongoing investigation, which would compound Barcelona's poor financial situation by taking away much-needed matchday and media rights revenues.
More reading
The Business of LaLiga 2022-23
Image: David Ramos/Getty Images