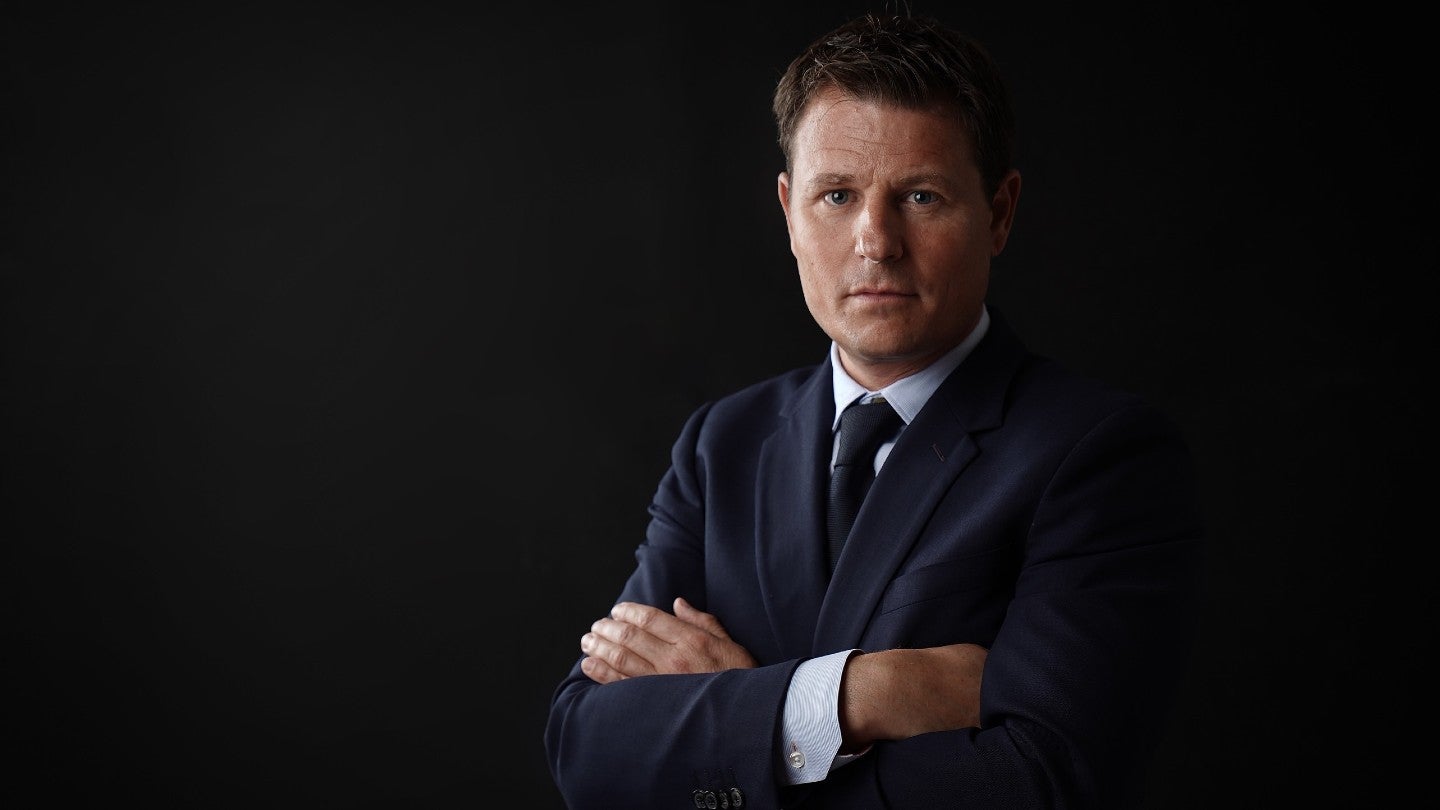 After private equity firm RedBird Capital Partners completed its acquisition of AC Milan last year, its founder and managing partner Gerry Cardinale described the club as a "sleeping giant."
Having won a first Serie A title in 11 years last season and currently among the quarter-finalists in the UEFA Champions League, the 'Rossoneri' have awoken.
RedBird's vision for the Italian side is simple – to continue progress on and off the pitch and modernize the Milan brand.
"Acquiring AC Milan is one of the most exciting things we've done," Cardinale said during an appearance at the Leaders business summit in London last September.
"The club is a sleeping giant, if you look at its position globally as a brand in European football, it's one of the big ones and it's under-monetized."
Winning the league for the first time since 2010-11 was a perfect parting gift from previous owners Elliott Management, with the investment company succeeding in re-establishing Milan as a force both on the domestic and European stage.
Elliott had owned Milan since 2018 having taken over a year after former Italian prime minister Silvio Berlusconi relinquished control of the club.
Through its stewardship, the team is once again competing with the elite teams in Europe and is in a strong financial position, particularly due to its work commercially.
For the 2021-22 financial year, Milan announced a 14% increase in annual revenue to €297.7 million, partly attributed to higher income from commercial activities, royalties, and sponsorship agreements, which rose by €17.6 million.
This placed the club in the top 20 of the annual Deloitte Football Money League for the third straight year.
With visible commercial success in recent years under Elliott, Redbird valued continuity to continue driving the business side of the team. The only senior leadership change saw Giorgio Furlani succeed Ivan Gazidis as chief executive after the latter stepped down.
Even then, Furlani was an in-house appointment having served as a member of Milan's board of directors since 2018.
A key figure in Milan's strong commercial output has been chief revenue officer Casper Styslvig (pictured), who has been at the club since 2019. With RedBird at the helm, he expects the new ownership group to advance the innovative work the club has done to grow its following.
"With our previous ownership we went through a rebuilding phase to lay solid foundations for the future of the club," Stylsvig tells GlobalData Sport.
"With those foundations in place, RedBird is now focused on growing the club and that means also investing in all crucial areas, including the commercial area. From a commercial perspective, the plan is to continue to do what we have done in the past few years and remain consistent with our strategy as this has proved to be working."
Stylsvig is no stranger to boosting the commercial coffers at big European clubs, having previously spent almost eight years as head of sales and global sponsorship at England's Manchester United and two years as business development manager at Spain's Barcelona.
He adds: "The ultimate goal, in line with the vision laid by our new ownership and Giorgio Furlani, is to progress further both in terms of sports and business performance.
"The primary priorities are to consolidate the commercial and sporting leadership of the club, ensuring competitiveness at the highest levels, and providing the essential structures and digital infrastructures required by one of the world's most significant sports organizations.
"In my opinion, this new American input can be beneficial to the club as it blends the realms of entertainment and sports. If you combine entertainment, fashion, music, and sports, you are able to reach another kind of audience and ultimately grow your fanbase in the modern world.
"That is why we've made different moves than other clubs in the last four years."
US market
With US ownership, North America is a natural growth market for Milan, and the club has increased its activities in the region in recent months.
The Serie A side has staged several fan engagement events including a tour of the league trophy in New York that was done in partnership with primary sponsor Emirates.
"We have observed significant interest in our club and brand in key markets outside of Italy," Stylsvig says. "In the USA, we are the best-regarded Italian football club according to YouGov and have a massive and loyal fanbase.
"We have the opportunity to witness this firsthand every time we go to the US.
"As a club, it is fantastic to have this constant presence in a market that is so important for us. With the World Cup set to be hosted there, as well as in Canada, and Mexico, we believe there is an opportunity for growth in the North American region."
Milan's most notable move in the US saw the team agree a strategic partnership with iconic Major League Baseball franchise the New York Yankees.
As part of a wide-ranging tie-up, Milan content, such as delayed coverage of Serie A, Coppa Italia, and Champions League matches, feature on the Yankees Entertainment Sports (YES) Network, while the clubs are selling merchandise in each other's respective retail outlets.
The collaboration was ultimately born out of the Yankees' ownership company, Yankee Global Enterprises, purchasing a 10% stake in Milan as part of RedBird's €1.2-billion (then $1.28-billion) acquisition of the team.
Stylsvig, who hails from Denmark, believes this is an early indication of how RedBird can take the club to a new level globally.
"We are truly thrilled about our collaboration with the New York Yankees," he says. "This is a groundbreaking partnership that brings together two iconic brands in sports and that is able to mix two very different sports together.
"This truly shows the global power of the AC Milan brand as well as the exciting opportunities that our new ownership group can bring to the table. It is also a testament to the knowledge and expertise of RedBird, which will be key to take this club to the next level and thus become a global powerhouse within the entertainment industry.
"With the Yankees broadcasting our weekly program on their 'YES Network', this will ultimately increase our fan base and brand recognition in North America, particularly on the East Coast, where we have the highest concentration of AC Milan fans in the US."
New stadium
Milan's long-term ambitions are underpinned by a desire to build a new stadium or redevelop the iconic San Siro.
Plans to completely renovate the stadium, which Milan and local rivals Inter have shared since 1947, were revealed in 2018, with the decision that building an entirely new stadium would be preferable emerging in 2019.
Building a new stadium was a long-term vision of Elliott but the previous owners – who still retain a small share in the club – encountered several stumbling blocks and delays, primarily with the local council which owns the land San Siro is on.
This is despite the City Council of Milan giving final approval for the construction of a new stadium to replace the existing 80,000-seat venue in November 2021.
A design by architectural firm and stadium specialists Populous was also announced as the winning proposal in December 2021, but it has been suggested that the project may now be scrapped due to the red tape involved.
To complicate matters, the San Siro has also been chosen to host the opening ceremony of the Milano-Cortina 2026 Winter Olympic and Paralympic Games in Italy, which all but rules out a demolition of the stadium.
The national government has also weighed in on the matter, with Italy's culture minister Vittorio Sgarbi saying the stadium will not be knocked down and that an injunction would be granted against it.
The desire to move to a new home is shared by RedBird and Cardinale recently stated that the club is seeking to do so without Inter.
Despite acknowledging the importance of San Siro and its history, the new Milan owner insisted that "if we want to bring Milan and Serie A back to a world-class level we have to go through infrastructure."
That sentiment is shared by Stylsvig, who is wary of Milan – and Serie A – being left behind by rivals in Europe.
"The process of building a new stadium in Italy is undeniably lengthy and intricate, but the stadium remains a priority for us and for the new ownership," he insists.
"Italy has some of the oldest stadiums in Europe. They have an average age between 60 and 70 years. In the meantime, the sport has evolved, and the country has not been able to keep up with those changes.
"A modern and functioning stadium would give us a boost to revenue and would make us more competitive at a European level. In the 1980s and 90s, Serie A was the best league in the world, with some of the best talents around.
"Now, the league is falling behind, so having modern facilities in Italy should be a priority not just for us as a club, but for the whole Italian football movement to make sure it can close the gap with other leagues."
Commercial and web3
In the 2018-19 season, Milan posted a record financial loss of €145.9 million, with sponsorship revenue falling €6.7 million. A prolonged absence from the Champions League was cited as a major factor at the time.
In addition, the seven-time European Cup winners had also fallen foul of UEFA's Financial Fair Play rules and served a ban from club competitions.
The turnaround in just three seasons to post revenues of almost €300 million in 2021-22 is stark and shows the progress Milan have made both on the sporting side and commercially.
An increase of €32.5 million in matchday revenue shows fans are packing out San Siro again after the club's less-than-successful period, while a rise of nearly €20 million in commercial income is an illustration that more sponsors are coming on board as the team returns to its past glories.
At the beginning of the year, Milan launched a new business-to-business model for securing new partners and managing commercial assets, including the sale and acquisition of media rights.
As part of this, the club announced multiple promotions within its commercial division, with Maikel Oettle, previously the team's sponsorship sales director, elevated to commercial director, and Giulia Mazzia, formerly senior partnership strategy manager, stepping up to global head of partnerships.
As commercial director, Oettle has led the implementation of the new model with a newly created team structure.
"We have signed over 35 new partnerships over the past three years, which is an incredible achievement for the club and a testament to the fantastic work done by the whole team behind the scenes in Casa Milan," Oettle says.
"When we started our journey, we had a clear global commercial strategy and over the past couple of years, especially after the Scudetto last season, we have really started to reap the rewards of our hard work, whilst continuing to push forward with the goal to make AC Milan the most successful football club on and off the pitch. Our latest deals certainly go in that direction."
Milan have been busy on the commercial front over the past 12 months, most notably renewing with long-standing shirt sponsor Emirates in December to continue a relationship that has spanned over 15 years.
Among the club's many recent partnership agreements is an innovative tie-up with luxury fashion brand Off-White.
"The plan is to continue with our strategy and vision and continue to unlock the enormous potential of the AC Milan brand in the world whilst accelerating the revenue generation process," Oettle outlines.
Aside from traditional sponsorship agreements, Milan have also dived into the digital world to explore opportunities within the blockchain and web3 space.
Last year, the club stepped up its efforts in this area and devised a specific web 3.0 strategy which included several partnerships with digital companies that operate NFTs. The Italian heavyweights partnered with Sorare, OneFootball, and MonkeyLeague to name a few.
Describing its web3 strategy, Milan said it is "moving further into the NFT world by working with experts to create unique digital experiences for its fans."
NFTs may divide opinions among fans, but the reigning Serie A champions believe it is a world in which it must be present.
"As a club, AC Milan has always been focused and investing on the digital space," Oettle explains.
"We are conscious that football has evolved over the past few years, and we want to evolve with it, so we are constantly looking at new ways that can help us connect the brand with our fans. We want to embrace these changes and create new opportunities.
"In the web3 area as an example, we have certainly seen the rise of NFTs, which have revolutionized the world of collectibles and brought it into the digital world. It is probably something we were not even thinking about a couple of years ago, but NFTs have now opened new opportunities for football clubs.
"Web3 is a territory that we find extremely interesting and are working with our partners that are experts in the sector – we need to be a part of this world. Our fans expect us to be a part of this world to some extent and we cannot be left behind."
With a 1-0 lead over Italian rivals Napoli going into the second leg of their Champions League quarter-final tonight (April 18), Milan are seeking to advance to the semi-finals for the first time since they last won the elite competition in 2007 to continue their renaissance.