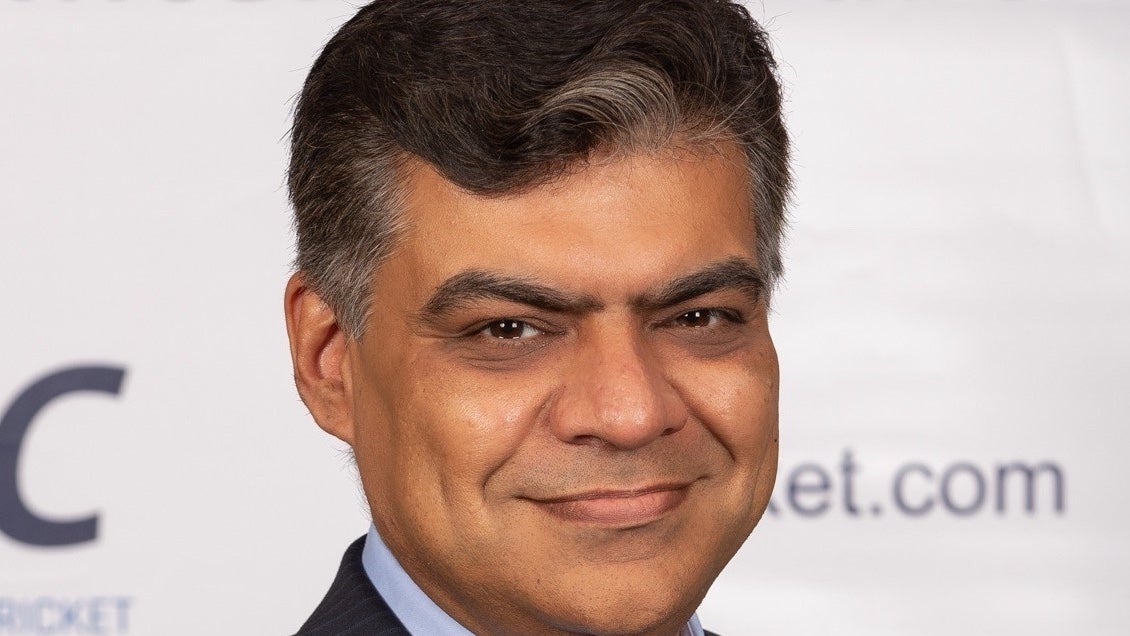 Women's domestic cricket has gone supersonic.
The inaugural edition of the five-team Women's Premier League (WPL) franchise Twenty20 tournament is coming to an end, with the games so far having been accompanied by big crowd numbers, high levels of interest from the worldwide cricket community, and international broadcast exposure unheard of for the women's game outside major international events.
Aside from the quality of the on-field action, another talking point from the first-ever WPL has been the sort of commercial association the individual teams, and the tournament itself, have gathered. A range of well-known, top-tier Indian brands, such as Tata Group (the title sponsor), Dream11, and Ceat Tyres have queued up to associate themselves with this year's WPL, which ends on Sunday (March 26).
It seems almost certain that the women's domestic game in that country will take after the men's Indian Premier League (IPL) in becoming a sports property that major firms from all sectors choose to associate themselves with, gaining access to substantial levels of brand awareness.
But how will this affect the commercial appeal, both now and in the long-term future, of women's cricket internationally? Is this a case of all brand engagement being beneficial for a sport still very much in its infancy regarding commercial popularity, or is this relatively new business-to-business engagement likely to be restricted to the WPL and other franchise cricket?
Speaking to GlobalData Sport Anurag Dahiya, in charge of the overall commercial program at the International Cricket Council (ICC), explains how the overall ICC approach to commercial partnerships for its major women's events is changing, what level the valuation of the women's game is likely to reach during the next rights cycle, and how the increase of exposure for that half of the sport is likely to bring new brand sectors into play.
WPL already working wonders
Dahiya, who took up his current position in March 2020 describes the WPL as "the most exciting thing that's happened to women's cricket."
"We've known for a while that India has been the missing piece in the jigsaw for the sport to do well," he says. "This edition has already demonstrated that women's cricket is commercially a force to reckon with.
"It's an injection of energy which is very exciting – a lot of brands have been keeping an eye on women's cricket for a while but this is now providing an opportunity to get involved with a top-tier property, that was previously lacking.
"The fact major companies want to get involved is evident from the slate [the WPL] attracted in a short space of time."
The five teams – every one of them associated with a men's IPL side – all attracted brand partnerships in the build-up to the tournament, while GlobalData Sport has estimated the total annual value of the tournament's four sponsors this year as $8 million.
The ICC, meanwhile, does not have a separate women's commercial partnerships program at the moment, but all of its global sponsors are now expected to cover women's events and tournaments with roughly the same level of activation and presence.
Dahiya believes that the WPL on an overall basis "will help globally – with our events, with bilateral series, and with women's cricket in all member countries."
He also believes that brands such as those on the ICC's top-tier partner list – Nissan, Oppo, MRF Tyres, Booking.com, Emirates, and Byju's – will leave themselves open to reputational damage and criticism if they do not now pour resources into their support of women's cricket in the same way as they do for the men's game.
Dahiya explains: "For brands which have the sport central in their marketing strategies, they can't afford not to be in women's cricket as well … If they don't have a presence in this environment they will face a lot of uncomfortable questions from fans.
"In terms of making sure our global partners activate similarly across all tournaments, we're beginning to do that – that's not contractually enforced, instead we work alongside them to show our excitement about the opportunities available … That's what we feel is our role."
Women's cricket now a more viable prospect
In terms of new companies that might view women's cricket as a gateway into the sport, Dahiya points to economic factors that make it appealing.
He says: "For a lot of mid-size brands it's currently unaffordable to partner with top-tier men's cricket, which is very expensive to be associated with …
"So, at least to begin with as women's cricket has commercial values which aren't on the same levels as the men's, this creates a slightly cheaper opportunity for brands who want to be inside cricket in some way but don't have the budget to partner with, for example, IPL teams.
"Because of this, we expect to see brands come into women's cricket exclusively, and stay there … The spread [of commercial partners] is much greater now."
He adds, however, that another sector of brand interest he expects to see more of moving forward is from firms "who want to be associated with women's cricket for whom budget is not an issue, and who don't have any involvement with the men's game.
"They see women's cricket and women's sport as a better brand-building investment, and better for their diversity and ESG targets.
"It's ultimately about putting on a great product, and then the onus is with us to make sure the necessary people hear about it … We don't have to persuade them beyond just putting on great events – if we keep on organizing tournaments to a high level, brands will more and more come to us.
"Ultimately, no brand will be involved with women's sport of any kind out of charitable intent only – they will want to associate themselves because it makes sense in helping achieve their marketing objectives."
In terms of format and structure plans for the ICC's sponsorship program, meanwhile, Dahiya confirms that the governing body's 'packaging' is "currently undergoing a shift – we're now rolling out eight-year contracts for brands, separately sold for men's and women's events.
"We foresee having a top-tier level of global partners who will be across all cricket, and then we'll be selling packages exclusively for the different men's and women's events alongside that.
"We might still see crossover – in the same way that the WPL and IPL see commercial crossover – but at least we'll have created the opportunity for exclusivity."
No commercial friction between ICC and franchise cricket
Dahiya is bullish about how brands' interest in the women's international game can co-exist commercially with the rapidly-proliferating franchise cricket scene.
He says: "I don't think a growth of commercial activity around franchise tournaments will come at the expense of the international sphere – in fact, quite the opposite.
"As brands come in and get associated through these tournaments [such as the WPL, the Women's Big Bash in Australia, and The Women's Hundred in England], it gives them a taste of women's cricket, they can connect with fans and see what it means.
"We can't say that franchise tournaments are a bad thing for the ICC if they get fans involved and connecting with women's cricket initially … Their growth is a good thing for the sport overall, the market will move in whatever direction it chooses."
Dahiya echoes the sentiments of fellow ICC executive Sunil Manoharan, the body's head of broadcast rights, when he said to GlobalData Sport: "We're not going to try and force the game in one direction or another."
ICC working alongside brands instead of enforcing regulations
Dahiya, who previously worked for the Star Sports and Singtel media networks, says that there is no current set rule on how much current top-tier ICC sponsors must do when it comes to activating or involving themselves with women's events – only that it should be no less than their approach to men's tournaments.
"By and large there's an alignment between us and our partners," he suggests.
"What we see is some brands who are great at activating, and some who are just interested in pure exposure.
"For those who want to activate, they are now expected to cover both women's and men's events more or less the same, activating in stadia, on social media, running contests and promotions, etc.
"None of these partners [such as those listed above] are in cricket for just one or two years – it's an important part of their long-term strategy."
The task of getting the ICC's array of corporate sponsors involved more with women's cricket tournaments gets easier as the sport builds, Dahiya explains, pointing to the impressive crowds at last month's Women's T20 World Cup in South Africa as evidence of this.
The final, held at Newlands in Cape Town, brought more fans to a women's sporting event in the country – over 12,000 – than ever before.
The ICC executive comments, referring to that 10-team event, won by Australia: "That fan following was eye-opening, a lot of our partners had never seen any women's sport event in an African market fill stadiums like that before.
"When our sponsors see that groundswell of support, it becomes an opportunity they can't pass by – so we're not having to do too much hard selling at the moment.
"Overall, it really depends – how much are our partners interested in getting more out of their deal than just brand exposure?"
Nissan, for example, sponsored the ICC's 'play of the tournament', while MRF Tyres puts its name to the governing body's ongoing women's player rankings.
Aramco deal under the spotlight
As women's cricket becomes more and more attractive to brands, both in terms of marketing value and as a means of highlighting a commitment to equality, the ICC does of course need to be mindful of all its sponsorship deals and how they look in this light.
One recent deal the ICC has struck is a one-year tie-up with Saudi Arabian oil giant Aramco sealed in October last year.
How does Dahiya assess the ICC's stated commitment to women's cricket in the context of a major commercial deal with a company based in a country where women's rights are very much an ongoing concern?
The ICC's commercial head points out: "First of all, we're dealing with an individual company and not the Saudi government – Aramco does not lay down policy.
"Aramco, as a corporate partner, in terms of their outlook and how they conduct themselves, is very interesting.
"They have demonstrated a commitment to attracting diverse talent … We've been to their offices – I have to be absolutely honest, I was surprised by the diversity there, much more so than in many so-called more developed and open societies.
"For that partnership, we have no issues in terms of the alignment of our goals."
The UN Women data site contains the assertion that "work still needs to be done in Saudi Arabia to achieve gender equality," while Human Rights Watch's 2022 country-specific report also documents several issues where the country is perceived as lagging behind in.
On the subject of whether he feels the growth of women's cricket will lead to brands from previously under-exploited geographical regions – such as Saudi Arabia – and industry sectors, getting involved in the sport, Dahiya sees this as a realistically-achievable long-term goal.
He says: "I think we will eventually get to a stage where brands come on board from countries only associated with women's cricket, that will happen.
"Once developing countries start appearing at women's events more regularly, once opportunities for players like the WPL get more developed, that's what brands look for – recognition at a team and player level."
"Investing in women's cricket gives these countries a better chance overall of attracting commercial partners through global recognition."
Thailand and Rwanda, for example, are both countries that have sent teams to women's ICC events in the last 24 months, opening the possibility of companies from new territories getting ready to enter the cricket sponsorship market for the first time.
Dahiya sees the skew of sectors covering cricket towards male-centric industries as ready to change too: "That trend is shifting as we're now seeing across all sports. Some brands which aren't targeting only men are starting to look at women's cricket, and also brands traditionally aimed at women – fast-moving consumer goods, supermarket chains for example – more of those will come into the sport overall as a result of women's cricket looking financially stronger."
"We're looking at a steep growth trajectory"
Summing up, Dahiya says: "We're driven by a conviction that the financial disparity between men's and women's cricket has to converge – if we believe anything else, we're doing ourselves and the sport a disservice."
At the moment, that moment looks set to be a while away – the ICC's latest available set of accounts, for 2021, show that a men's T20 World Cup that year generated $383.6 million in revenue, while a women's T20 World Cup the previous year only brought in $19.2 million.
However, he adds: "We all work with the belief that there will come a time when the commercial values of the sport's two halves come together, and when women's cricket will be as appealing to brands as men's.
"Both men's and women's cricket tournaments are at the same level – if we keep producing events to that standard for long enough, brands will start treating these as two distinct opportunities."
Fast-forwarding to the next commercial rights cycle, the ICC executive thinks that more and more brands will "begin looking at women's cricket as an opportunity in itself …
"There's currently a hangover with companies only evaluating women's cricket in relation to the men's game … But that will end, and the sport's commercial growth trajectory will be steep."