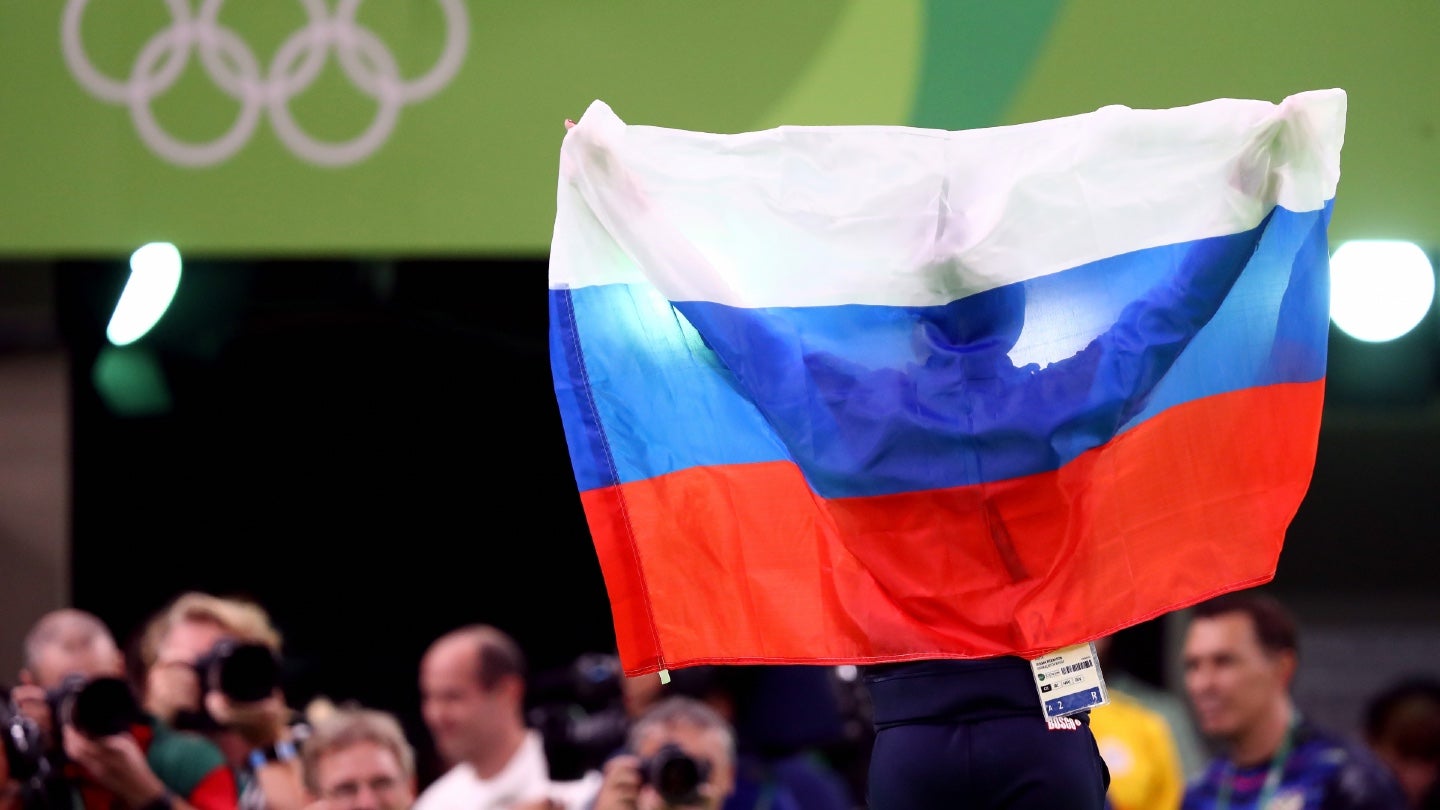 The World Athletics (WA) governing body has lifted one suspension on Russia's national federation, but left another on individual athletes from that country in place.
WA announced yesterday (March 23) that while the Russian Athletics Federation's (RAF) ban for state-sponsored doping has now been lifted, its athletes will remain excluded for the time being following the Russian invasion of Ukraine in February last year.
This means, effectively, that the freezing out of Russian athletes from competing under their own flag at international athletics events, first put into place in November 2015, will continue.
The RAF has been reinstated into WA after having proved to have met conditions set out by the governing body's Russia taskforce.
Sebastian Coe, president of World Athletics, said: "The unprecedented sanctions imposed on Russia and Belarus by countries and industries all over the world appear to be the only peaceful way to disrupt and disable Russia's current intentions and restore peace.
"The death and destruction we have seen in Ukraine over the past year, including the deaths of some 185 athletes, have only hardened my resolve on this matter."
Athletes and officials from Russia will remain barred from World Athletics Series events, while Russia will not be permitted to either host any international and European athletics events or attend WA congress meetings.
Coe said, on this front: "The integrity of our major international competitions has already been substantially damaged by the actions of the Russian and Belarusian governments …
"Russian and Belarusian athletes, many of whom have military affiliations, should not be beneficiaries of these actions."
The initial ban by WA followed Russia's invasion of Ukraine, with material assistance from Belarus, in late February 2022. At that point, the International Olympic Committee (IOC) called on all international federations to exclude Russian and Belarusian athletes, teams, and officials, from global events.
So far, athletes from the two nations have been absent from last year's World Athletics Championships in Oregon, US, and from the 2022 World Athletics Indoor Championships in Belgrade.
The Russia taskforce recommended that the RAF have its membership in WA reinstated, meanwhile, having met all requirements laid down by athletics' governing body.
Rune Andersen, the taskforce's head, said he was satisfied with the "culture of good governance and zero tolerance for doping throughout the organization."
For the next three years, the RAF will need to comply with 35 conditions aimed at ensuring anti-doping reforms remain in place. These will be monitored by the Athletics Integrity Unit.
The initial suspension was put in place following a report by the World Anti-Doping Agency in 2015 (which uncovered mass state-sponsored doping at the Sochi Winter Olympics in 2014), and then upheld in 2019.
However, the term of punishment imposed then has since been reduced by the Court of Arbitration for Sport, on appeal, and ran out on December 16, 2022.
Last week, the European Athletics Council reaffirmed its stance that athletes from Russia and Belarus should remain barred from competition until an end to the war in Ukraine.
In other sports, meanwhile, the International Ice Hockey Federation earlier this week said that national and club sides from Russia and Belarus will not be reintroduced into its competitions for the 2023-24 season.
The IOC, however, is currently exploring pathways to having athletes from those two countries compete as neutrals at the Paris 2024 Olympics.
Having issued sanctions in the immediate aftermath of the Russian invasion, the IOC has now set out plans for Russian and Belarusian entrants to earn neutral slots in Paris next year through Asian qualifying pathways.
Neutral athletes do not officially represent their countries, with no national flags or anthems present.
Image: Ryan Pierse/Getty Images