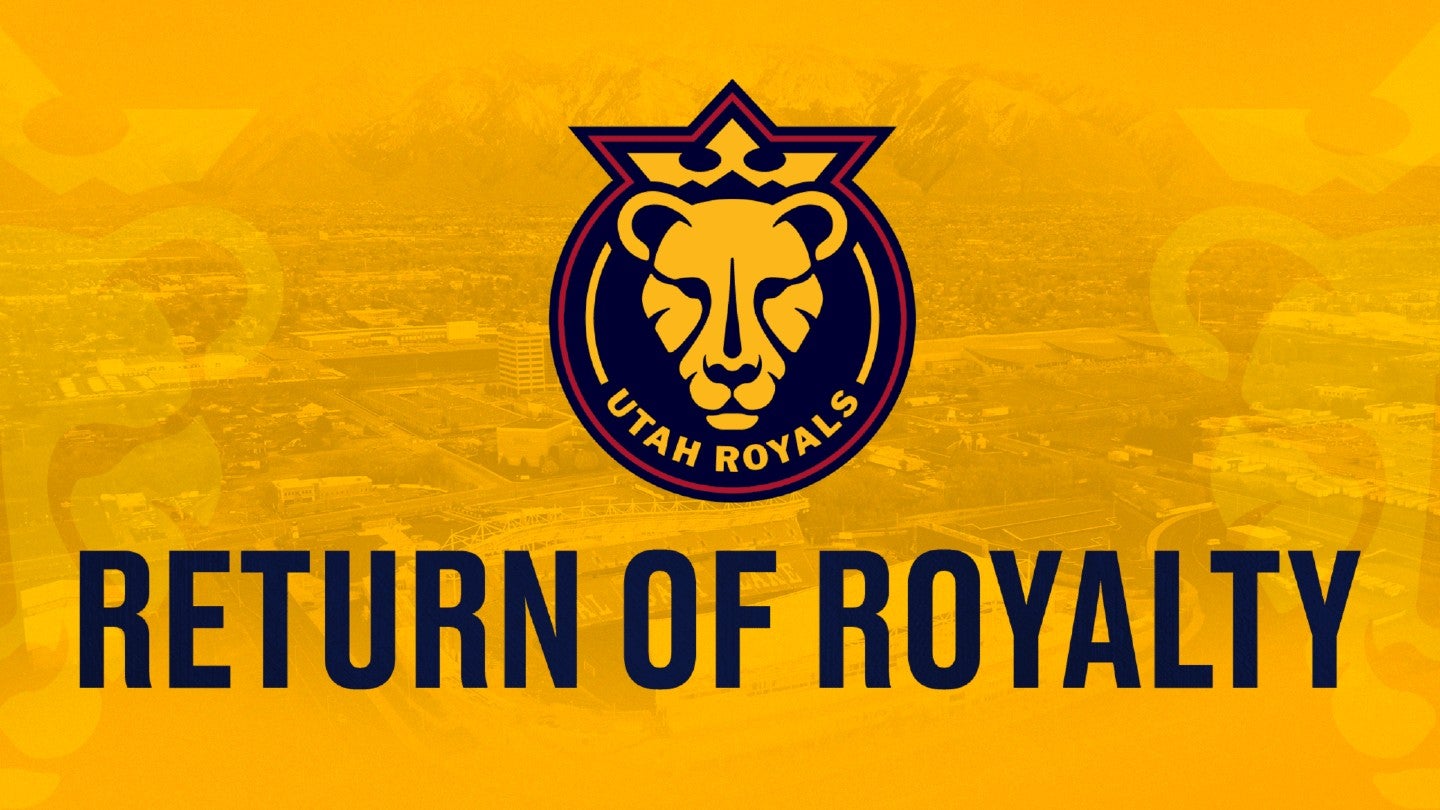 North America's top-tier National Women's Soccer League (NWSL) has announced that the Utah Royals will return as the league's newest expansion franchise in 2024, four years after they ceased operations amid allegations of racism and toxic work culture at the club.
The new franchise team is owned by David Blitzer and Ryan Smith, who acquired the men's Major League Soccer team Real Salt Lake (RSL) last year in a deal that included an option to acquire an NWSL expansion team.
Michelle Hyncik, RSL's general counsel for the past three years, will serve as president of the Royals and the team will share a home stadium with RSL at America First Credit Union Field.
As well as holding stadium naming rights for the team's home ground, financial services firm America First Credit Union will also become the Royals' front-of-shirt partner in its inaugural season.
Blitzer said: "When we acquired RSL last year, we said it was a matter of when not if, the NWSL would return to Utah.
"This has always been an integral part of our mission. With today's announcement, we are thrilled to fulfill the promise we made to our incredible fan base.
"We are grateful for the opportunity to use our resources and platform to take women's soccer to the next level.
Smith added: "Having professional women's soccer back in the state has always been a top priority for David Blitzer and myself, and is very meaningful to us, the fans, our partners, and the entire state."
Blitzer's holding company Harris Blitzer Sports & Entertainment has stakes in US teams including the NBA basketball team the Philadelphia 76ers, ice hockey's New Jersey Devils, the Delaware Blue Coats of the NBA G League, the Utica Comets of the American Hockey League, and the esports organization Dignitas.
He also has stakes in multiple European soccer clubs including English Premier League's Crystal Palace, German Bundesliga's Augsburg, Belgian club Waasland-Beveren, Danish Superliga team Brøndby and Portuguese side Estoril Praia.
Smith, meanwhile, owns NBA franchise the Utah Jazz.
The Royals played in the NWSL for three seasons from 2018 to 2020 when the team was owned by Dell Loy Hansen, who also owned RSL. He sold both clubs following reports of racist behavior and toxic work culture at the Royals and RSL.
The Royals ceased operations in 2020 and its players were transferred to the Kansas City NWSL expansion team, which joined the league in the 2021 season as Kansas City Current, which is now co-owned by Patrick Mahomes, star player of the National Football League's Kansas City Chiefs.
NWSL commissioner Jessica Berman said: "We are delighted to welcome Utah Royals FC and its dedicated fan base back into the league.
"The return of the women's game to Utah, where soccer roots run deep, is a victory for players and fans alike.
"As the Royals begin this new chapter under the new ownership and leadership, I am confident the club will build a player-first organization equipped with the tools to thrive on and off the pitch."
The league introduced two new franchises from California as its 11th and 12th teams in 2022 – Angel City FC (ACF) and San Diego Wave (SDW). Both teams had commercially successful first seasons, with ACF recording the highest average home attendance and SDW setting NWSL single-match attendance records.
The Royals will become the NWSL's 13th club and Berman previously confirmed a 14th team will be added to the league alongside the Royals for the 2024 season.
In July, the NWSL hired consultancy firm Inner Circle Sports to advise on the league's expansion plans, which has been whittled down to a final shortlist that includes Boston, Massachusetts; San Francisco, California; and Tampa Bay, Florida.
San Francisco's bid is being led by former US women's soccer players including Brandi Chastain and Aly Wagner, as well as private equity firm Sixth Street.
Should the bid be successful, it will add to Sixth Street's growing sports portfolio which includes investments into the National Basketball Association's San Antonio Spurs, and Spanish soccer giants Barcelona.
The Tampa Bay bid is being supported by Stuart Sternberg, owner of Major League Baseball's Tampa Bay Rays.
Boston's bid, meanwhile, is being led by Flybridhge's Anna Palmer and Linda Henry, wife of John Henry, whose sports group owned MLB's Boston Red Sox, English soccer giants Liverpool, and ice hockey's Pittsburgh Penguins.