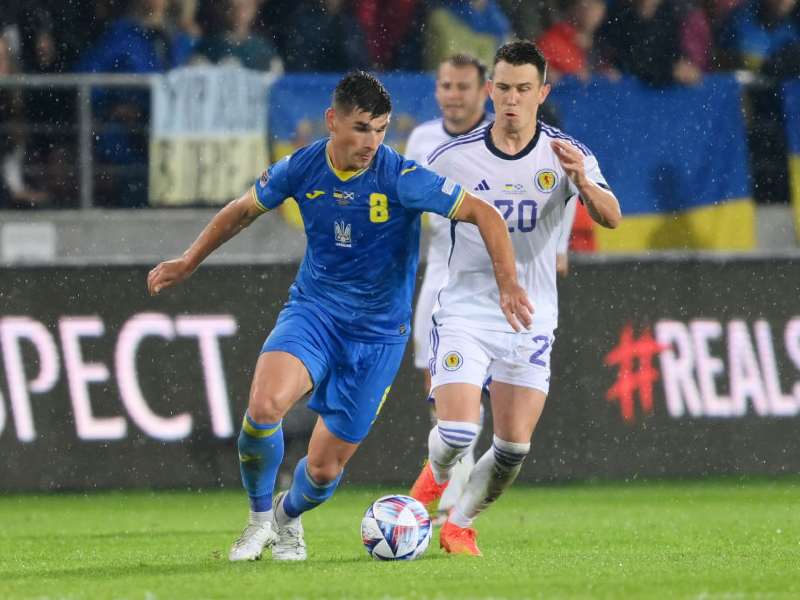 The integration of Ukraine into the joint bid by Spain and Portugal to host men's soccer's 2030 FIFA World Cup has been finalized.
The agreement between the soccer federations of Spain, Portugal, and Ukraine was confirmed at a news conference yesterday (October 5).
The three bodies have said the decision has the full support of European soccer's governing body UEFA and the three countries' governments.
The decision has been made with large swathes of Ukraine still under Russian occupation after the latter launched an invasion in February this year.
However, the expectation seems to be that by 2030 the Russian invasion and occupation will have finished and that hosting games from national team soccer's premier men's tournament will help with rebuilding Ukraine and its economy.
Luis Rubiales, president of Spanish soccer's RFEF body, said: "Our bid is not an Iberian bid anymore, it's a European bid … I'm convinced that now our bid is so much better than before."
He added that the details around how Ukraine will be integrated into the logistics of the existing Spanish and Portuguese submission, which was officially confirmed in June, will be worked out over the coming months.
Andriy Pavelko, head of the Ukrainian Association of Football, said: "We realize how important this initiative is for all of Ukraine. This is the dream of millions of Ukrainian fans … The war will end, and we will organize World Cup 2030 matches together with Spain and Portugal at the highest level."
The first reports about Ukraine joining the Iberian submission came earlier this week.
Ukraine has never staged games from a FIFA World Cup before, although it did co-host the men's 2012 UEFA European Football Championship alongside Poland.
Portugal would also be putting on a World Cup for the first time, although it did host the 2004 Euros on its own, while Spain staged the 1982 edition of the World Cup.
The addition to the Spanish and Portuguese bid is likely to be welcomed by UEFA, which sees the 2030 World Cup as one that should be held exclusively in Europe. Qatar will host the 2022 edition later this year (November 20 to December 18) while, in 2026, Canada, the US, and Mexico will stage the event.
Competing bids for the 2030 tournament are expected to include a joint submission by Saudi Arabia, Egypt, and Greece and a four-pronged South American bid from Uruguay, Argentina, Chile, and Paraguay.
Image: Adam Nurkiewicz/Getty Images