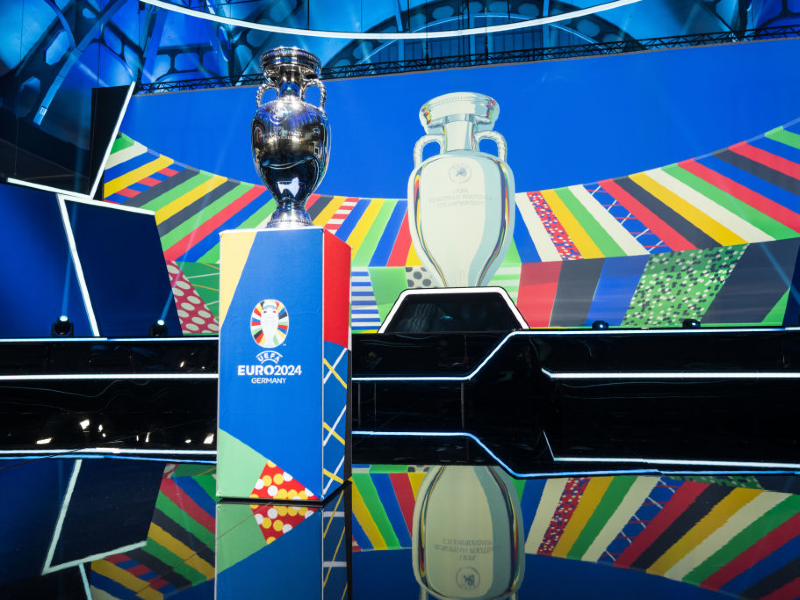 UEFA, European soccer's governing body, has awarded 2024 Hospitality Experience with the exclusive rights to create, promote, and sell hospitality packages at the men's European Football Championship in Germany.
UEFA, which announced the awarding of the Euro 2024 hospitality contract today (October 19), has said this marks the first time the same company has been allocated both commercialization and delivery rights for official hospitality rights covering a Euros.
2024 Hospitality Experience is a joint venture between the Sportfive international sports marketing agency and Fortius AG.
The official hospitality program for Euro 2024 will "guarantee premium tickets, gourmet catering, and elite viewing positions at top-class venues from a wide range of exclusive packages."
The 51-match, 24-team Euros will take place across 10 venues between June 14 and July 14, with the tournament final to be held in Berlin.
The packages will be available to purchase either via the 2024 Hospitality Experience sales network or online at 2024-hospitality.com. A pre-sale period for existing box holders at the 10 German Euro 2024 stadia will begin next month, with the main sales period then set to begin on December 1.
Hospitality options for the 17th men's Euros will be available on a first-come, first-served basis.
Martin Kallen, chief executive of UEFA Events, said: "UEFA Events is pleased to welcome 2024 Hospitality Experience AG on board for UEFA EURO 2024. I am certain that with their combined experience, network, and technology, they will offer and deliver an attractive official hospitality experience to clients."
Olaf Bauer, 2024 Hospitality Experience's managing director, added: "UEFA has a hard-won reputation for delivering the most exceptional hospitality standards in world football and we are humbled and proud of their decision to entrust this project to us.
UEFA handled hospitality sales for Euro 2020 (held across 11 countries) itself after rejecting offers from agencies for global rights.
FIFA, global soccer's governing body, employs the Switzerland-based specialist agency Match Hospitality to operate the commercial hospitality programs for the FIFA World Cup and its other major events in a contract that includes the sale of packages on an exclusive worldwide basis. That deal covers the upcoming 2022 FIFA World Cup, which starts on November 20.
Earlier this month, UEFA expanded its commercial relationship with workwear and safety equipment firm Engelbert Strauss to cover Euro 2024.
That brand is now the official workwear partner of the tournament.
Image: Thomas Lohnes/Getty Images