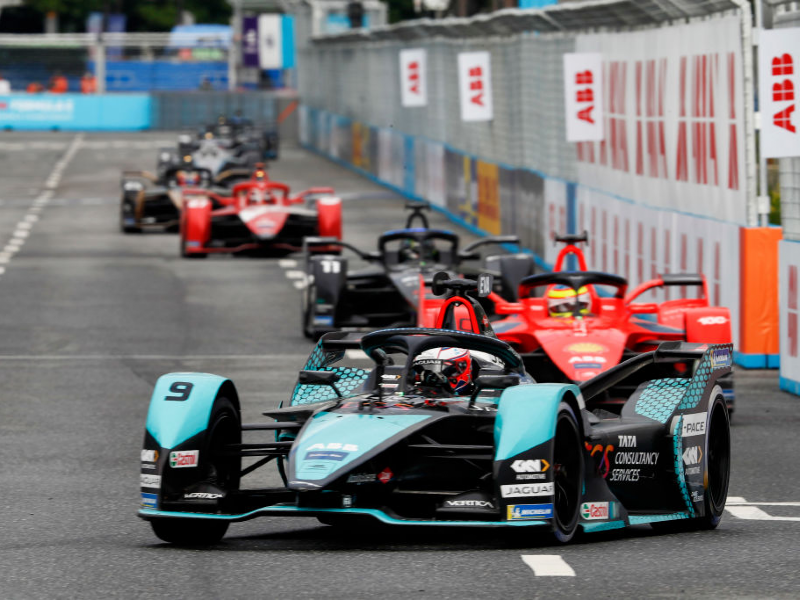 The Formula E all-electric motor racing series has today (October 5) announced the signing of a memorandum of understanding (MoU) with the Tokyo Metropolitan Government aimed at bringing a Formula E race to Japan.
The agreement will see Formula E and the civic authorities of the Japanese capital work together to stage a race in the early months of that year in the area surrounding the Tokyo Big Sight exhibition center.
Formula E will collaborate with the city on the 'Zero Emission Tokyo' project, with the aim of creating "an internationally advanced city that emits no CO2."
The MoU was signed by the governor of Tokyo, Yuriko Koike, and by Formula E's chief executive Jamie Reigle.
Reigle said: "I am excited and honored to stand alongside Governor Koike and announce the collaborative partnership between Tokyo Metropolitan Government and Formula E. Together we will work to bring a Formula E race to the city in 2024 in support of the Zero Emission Tokyo commitment.
"Tokyo is an iconic world city, recognized as an innovator in consumer technology, a leader in the automotive industry, and a global cultural trendsetter. Formula E is delighted to partner with Tokyo Metropolitan Government to establish the city as a reference in zero emissions initiatives."
Tomasso Volpe, managing director at Japanese-based Formula E team Nissan, added: "We are very enthusiastic about this announcement from the Tokyo Metropolitan Government and Formula E. As the first Japanese automaker participating in the championship, we would be delighted to have an E-Prix in Tokyo in 2024."
The 2024 season of Formula E will be the series' 10th. The provisional calendar for the upcoming 2023 season, the ninth, was announced in June, with races to take place in Hyderabad, India, and São Paulo, Brazil, for the first time.
There are currently 18 races scheduled for next season, to take place between January and July across 13 cities, and it is the start of the sport's Gen3 era with new faster, lighter, more powerful, and more efficient cars.
The new season will also see McLaren Racing compete in Formula E for the first time following its acquisition of the Mercedes-EQ Team, the addition of Maserati to the grid as it re-enters motorsport, and the reappearance of ABT to the series after a hiatus in season 8.