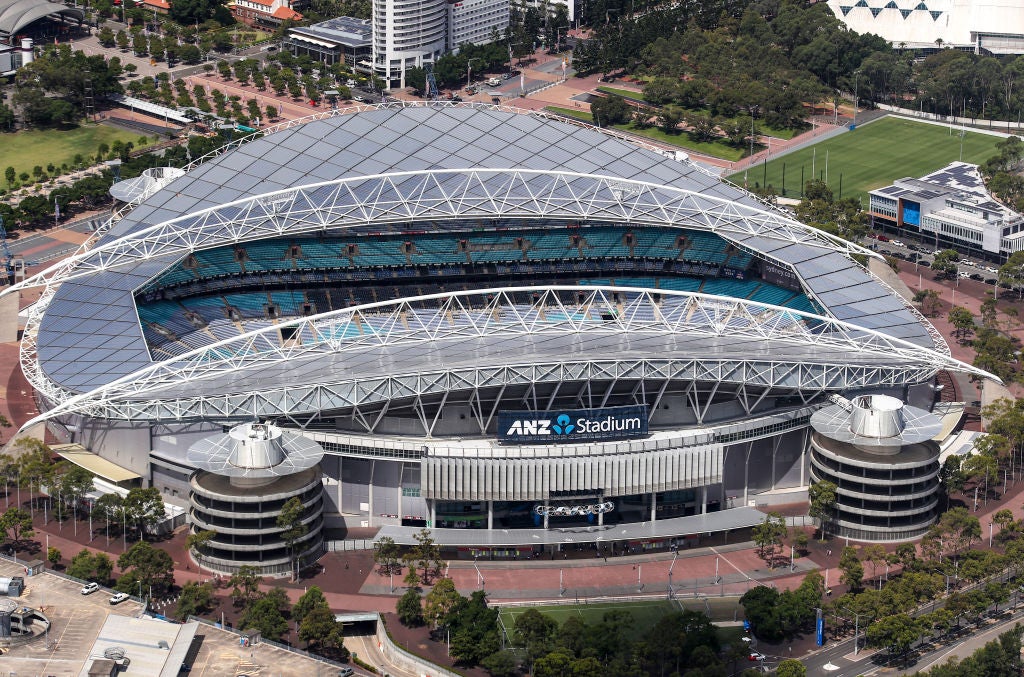 Sydney will stage the final of the Fifa Women's World Cup in 2023 after the world soccer governing body released the schedule for the tournament, to be co-hosted for the first time by Australia and New Zealand.
The final will be held at the 82,500-seat Stadium Australia – which was recently renamed Accor Stadium after the French hotel chain secured a long-term naming rights agreement.
The opening game of the flagship women's tournament will take place in Eden Park stadium in Auckland when New Zealand's Football Ferns kick things off on home soil.
Fifa has confirmed a total of nine host cities at 10 stadiums across Australia and New Zealand for the event, which will run from 23 July to 20 August in 2023.
As well as Sydney, the cities of Perth, Melbourne, Brisbane and Adelaide will serve as hosts in Australia, while Wellington, Dunedin and Hamilton will host games in New Zealand, in addition to Auckland.
Of the 64 World Cup matches, Australia will host 35 games and New Zealand 29.
The Sydney Football Stadium will be the venue for six group games, with Stadium Australia hosting a round-of-16 game, a quarter-final and a semi-final.
Brisbane will also host a quarter-final as well as the third-place playoff. Other quarter-final host cities are Wellington and Auckland. Eden Park will be the other semi-final venue.
Elsewhere, group games in Australia will be staged in Brisbane (five), Melbourne (four) and Adelaide (four). New Zealand's group games will held in Auckland (six), Wellington (seven), Dunedin (six) and Hamilton (five).
Fifa is yet to announce a date for the 32-team World Cup draw.
Fatma Samoura, Fifa secretary general, said: "The ninth edition of the Women's World Cup will be extremely special. The announcement of the eagerly awaited match schedule adds to the excitement around the tournament and we are looking forward to seeing the nine host cities and ten stadiums that will set the stage for women's football."