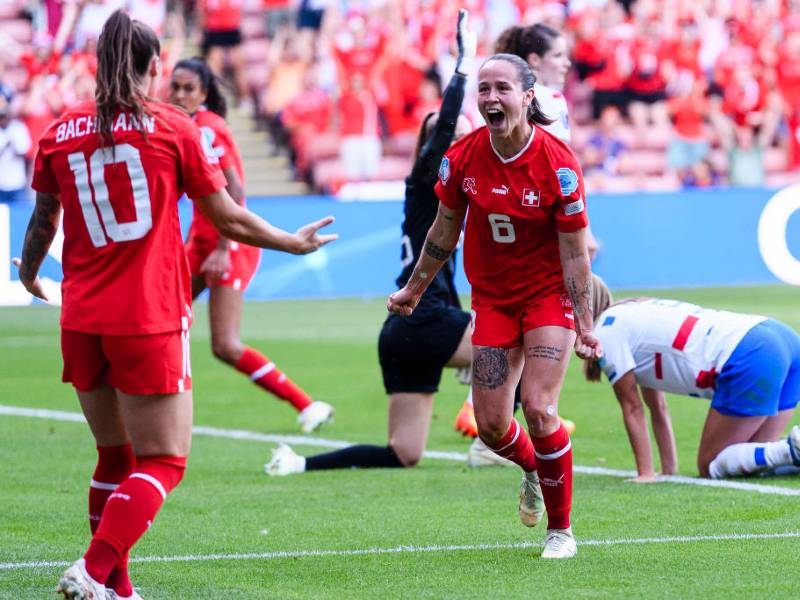 The Swiss soccer federation (SFV) has formally submitted a bid for hosting rights to the UEFA European Women's Championship national teams' tournament in 2025.
The SFV launched its submission to host the 16-team event yesterday (September 14), putting forward nine prospective host cities in its proposal – Basel, Bern, Geneva, Zurich, St. Gallen, Sion, Lausanne, Lucerne, and Thun.
Dominique Blanc, president of the SFV, said: "A staging in Switzerland is a unique and huge opportunity for us to present the European women's scccer elite and our country to the world. It is also a strong signal for more equal opportunities for all girls and women who want to be actively involved in football in our country, in Europe, and around the world."
Tatjana Haenni, director of women's soccer at the SFV, added: "With a successful candidature alone, we increase the awareness and popularity of women's soccer in Switzerland. And with the tailwind and the support of the Swiss population, the chances of UEFA winning the bid also increase."
In terms of Switzerland's previous hosting experience of UEFA national team events, the nation co-hosted the men's Euro 2008 tournament with Austria. It has also put on the men's FIFA World Cup by itself once before, in 1954.
Switzerland is competing with other bids from France and Poland, as well as a joint submission from the Scandinavian nations of Denmark, Norway, Sweden, and Finland.
The Scandinavian bid was confirmed in April after being one of five declarations of interest submitted to UEFA in October last year.
Of that number, interest from Ukraine has so far not been followed up with bidding plans as that country's war with Russia continues.
The deadline UEFA has set for submissions is October 12, with the governing body's executive committee set to announce the winner on January 25.
England hosted the 2022 women's Euros in July this year, with the host nation emerging victorious.
Image: Eurasia Sport Images/Getty Images