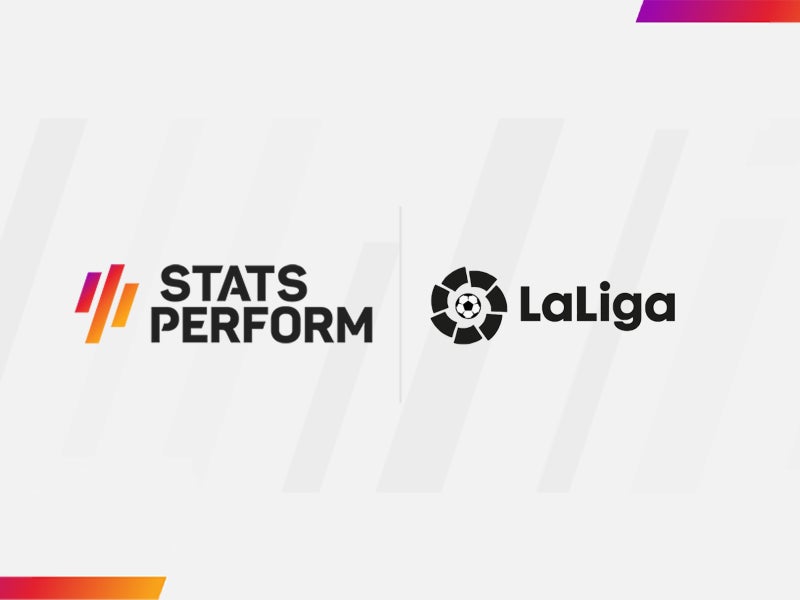 Stats Perform, the international sports and data technology provider, has today (August 17) announced the extension of its exclusive data and betting streaming rights deal with Spanish soccer's top-tier LaLiga until 2028.
The new five-year deal will see Stats Perform exclusively collect and manage live official data and player statistics from over 800 LaLiga matches per season and distribute them to licensed global broadcasters, sponsors, publishers, fantasy providers, sportsbooks, and the league's own digital platforms.
Stats Perform's Opta data will "power an extensive new range of audience experiences on LaLiga broadcast, digital and social platforms, including AI-powered advanced analytics and predictions."
The company's PressBox Graphics platform will also create new visual assets for LaLiga and its sponsors.
Through its betting streaming rights, Stats Perform will continue to distribute live video streams of LaLiga matches to licensed sportsbooks in international markets via its recently upgraded 'Bet LiveStreams' service.
Bet LiveStreams is also used by Italy's Serie A and France's Ligue 1, as well as over 60 other competitions.
In addition, Stats Perform's Integrity services division will work closely with LaLiga's in-house integrity unit to monitor all levels of Spanish soccer for potential match manipulation activity.
The two integrity departments have already been working together for the past five years, with outputs having included "significant contributions to major law enforcement investigations into match-fixing."
Melcior Sole, LaLiga audiovisual director, said: "Stats Perform's collection expertise, distribution, and Opta brand means quality experiences for LaLiga fans and bettors.
"Its focus on innovation and artificial intelligence will shed new light and tell new stories about how we play, immersing our local and global audiences more deeply in the game. Stats Perform is the perfect partner for a forward-thinking league like us."
Alex Rice, Stats Perform chief commercial officer, added: "The new deal demonstrates LaLiga's commitment to growing its global appeal and providing a best-in-class experience for their fans.
"We're delighted and proud to be able to continue to bring such a high level of sports entertainment to our global media and betting partners and their customers."