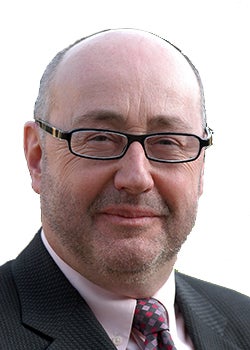 English soccer's Premier League has today announced Peter McCormick will become its interim chairman when Gary Hoffman steps down next month.
Hoffman will officially depart the role on February 1 after less than two years in the job.
Premier League clubs today unanimously approved McCormick's temporary appointment, while the recruitment process for a permanent chairman continues.
Hoffman, who was appointed in April 2020 (at the start of the coronavirus pandemic) and has therefore only been in charge for a little over 18 months, announced he was stepping down in November.
The 61-year-old was reported to have become steadily more and more unpopular with the hierarchies of several prominent clubs and seemingly bowed to the pressure.
It was widely reported that multiple clubs were unhappy at Hoffman's role in the takeover of Newcastle United by a Saudi-backed consortium. The 19 other clubs in the league were not consulted during the process and were only told via a short email the day the acquisition was completed.
His departure will leave the league right back where it was in early 2020, with the organization having at that point gone over 12 months without a permanent chair.
Richard Scudamore was the last permanent incumbent, before leaving at the end of 2018. Claudia Arney then served as acting chair before Hoffman was appointed.
This will be McCormick's second stint as the league's interim chairman having previously stepped into the position between March 2014 and June 2015.
He will also remain as chairman of the league's Football Board and Legal Advisory Groups, both executive positions.
McCormick is a senior partner at Harrogate-based law firm McCormicks Solicitors and has also worked in a number of roles at the Football Association, most recently as interim chair.
Richard Masters, the Premier League chief executive, said: "On behalf of the Premier League and clubs, I would like to welcome Peter to this role. He is well known to us all and a trusted pair of hands who will see us through this transition period.
"The board's aim is to have a new permanent chair in place before the start of next season."