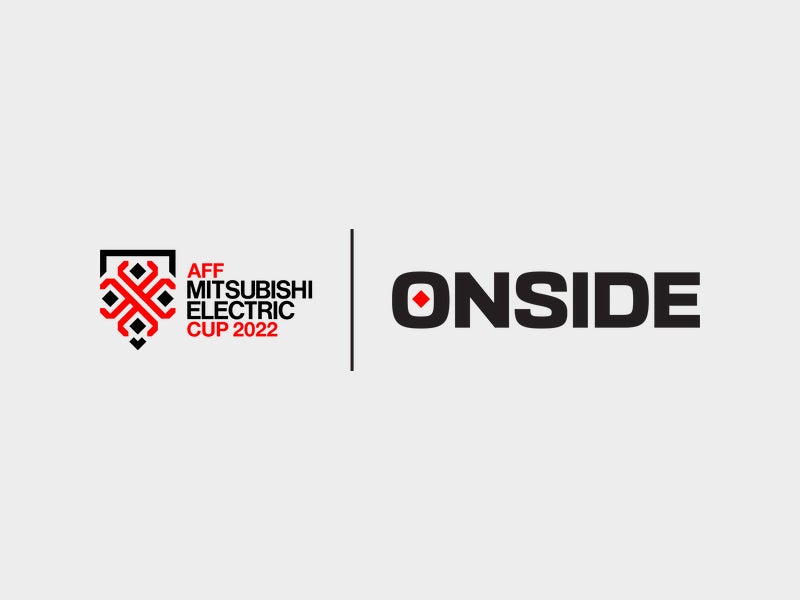 Sportfive, the international sports marketing agency, has partnered with Be Media, a subsidiary of Hong Kong-based gaming publisher Animoca Brands, to launch Onside, the first non-fungible tokens (NFTs) digital collectibles for the AFF Championship, the pan-regional international soccer tournament in Southeast Asia.
The partnership, described as the "first of its kind in the Southeast Asian sporting landscape," will see Sportfive collaborate with Animoca Brands and Be Media to mint and distribute NFT digital collectibles on the Polygon blockchain based on tournament assets and video highlights from the regional competition.
The first Onside digital collectibles will be launched on OnsideCollection.com. Onside will be the home of the official NFTs for the tournament and beyond, where fans will be able to own digital products such as stylized Alpha masks and match moments from the AFF Championship.
The partnership with Be Media and Animoca Brands will allow Sportive and the ASEAN Football Federation (AFF) regional governing body, which runs the competition, to "enhance fan engagement around game day through cutting-edge digital experiences via gaming and the wider Web3 ecosystem."
Onside will expand to deliver rewards and "real-world" experiences, identified as 'utility', through game day activations such as exclusive on-pitch access, access to post-game press conferences, and digital games or rewards within the Animoca Brands ecosystem.
The Onside NFTs will be sold in 'packs' like conventional trading cards, similar to the model taken by the Australian Football League (AFL) with AFL Mint and the National Basketball Association (NBA) with NBA Top Shot.
The partnership is part of Sportfive's global growth strategy and sees the agency establish itself in the Web3 space.
This comes on the back of the company's recently announced global partnership with blockchain infrastructure provider Polygon, through which Sportfive will serve as its global agency of record across sports and entertainment.
Sportfive handles the broadcast and sponsorship rights to the AFF Championship until 2024 alongside advertising giant Dentsu.
The tournament will take place from December 20 until January 16, 2023.
Malcolm Thorpe, Sportfive managing director for South East Asia, said: "We are delighted to enter the Web3 space and launch an exciting new era for ASEAN football and its fans.
"Immortalising unforgettable moments across the AFF Mitsubishi Electric Cup 2022 through digital collectibles is the next evolution in fan engagement and we believe this will provide a new unique avenue for supporters to engage with their teams in the region's crown jewel football tournament."
Jordan Fogarty, founder and chief executive of Be Media, added: "Our partnership with Sportfive will bring a new level of fan engagement and experience to the AFF Mitsubishi Electric Cup 2022.
"The ASEAN football community features some of the most loyal and passionate fans in the region, and we are proud to have the opportunity to introduce these fans to the new and evolving universe of Web3 products while galvanizing football and blockchain enthusiasts."