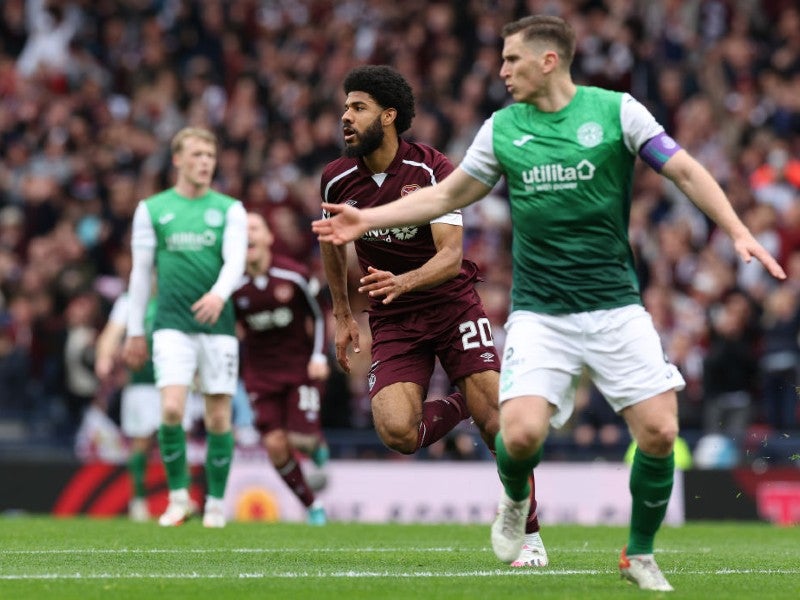 Clubs in the Scottish Professional Football League (SPFL) have created an action plan to increase the competition's annual distributable income to £50 million ($61.1 million) by 2029 following an independent strategic review.
The Sports Business Group unit at international professional services firm Deloitte was commissioned by Dundee, Dundee United, Hearts, Hibernian, and Aberdeen to undertake a "critical and transparent" review of the SPFL in 2021.
Following the report, an "innovation and strategy group" within the SPFL has worked to explore strategic actionable steps on how the findings in the review could be achieved.
The group, comprising representatives from Aberdeen, Celtic, Hearts, Hibernian, and Rangers, has now developed a five-year strategic action plan to implement the recommendations.
The plan has been presented to all Premiership clubs and secured "overwhelming support."
The overarching purpose for the teams is a realignment of the SPFL from a "largely administrative function to a more robust and dynamic commercial structure."
The strategic priorities are to maximize broadcast income and grow commercial partnerships and revenues. This will include securing "more commercially attractive deals" with broadcasters and increasing the value of overseas rights which would see more matches being sold.
The aim of the strategic plan is to ultimately increase the distributable income to Scottish clubs from £28.4 million to £50 million by 2029 as part of a "new era" for Scottish soccer.
The action plan is also targeting an improvement in the image, brand, and profile of the SPFL and strengthening cooperation between clubs and the league.
Additional goals are to improve the profile, prowess, and finances of the women's game in Scotland and to establish a sustainable youth development competitions program for SPFL clubs.
It was reported last week that the SPFL is in talks over extending its domestic broadcast deal with UK pay-TV heavyweight Sky Sports until 2029.
The league is set to agree to a UK-wide deal with Sky that is expected to increase the number of live games shown and the annual value of the contract.
On behalf of the five clubs leading on the action plan, Ronald J Gordon, executive chairman of Hibernian, said: "We're very excited about this strategic action plan which sets a new tone and direction for the SPFL and the game in Scotland.
"The proposed strategic building blocks are designed to grow our clubs, the SPFL, and the men's and women's game at every level.
"A more substantial and comprehensive broadcast partnership, a focused and robust commercial structure and team, an investment and commitment to the growth of the women's game, and the development of our young men's players are all critical to reaching our aspirational goal of £50 million in revenues.
"The image and brand of the SPFL should reflect and celebrate the many positives that our clubs and league provide to our communities across the country."