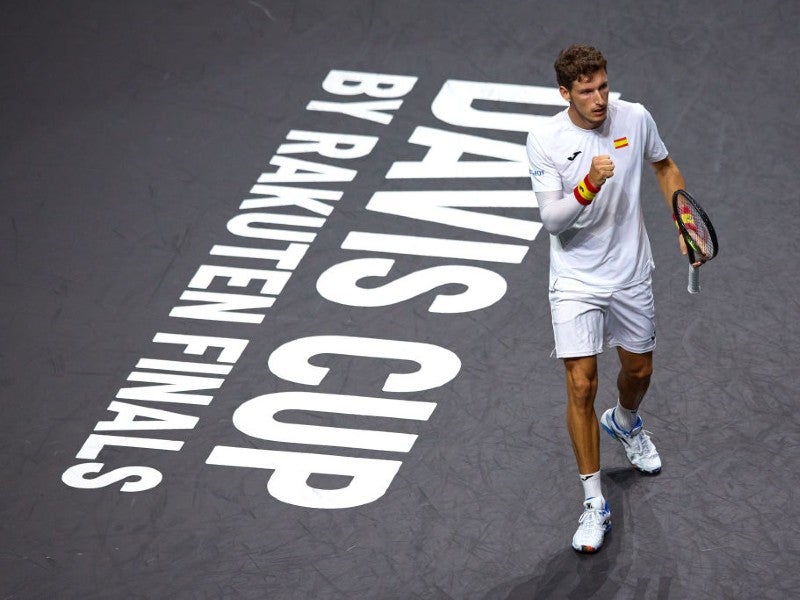 European heavyweights Spain and Italy have been awarded wild card entries for the next men's Davis Cup Finals, ensuring their presence at the season-ending national teams tennis tournament in Malaga, Spain.
The addition of the two countries straight into the final rounds was made by the Davis Cup steering committee, made up of two members of Kosmos Tennis, the Spanish investment group and organizer of the tournament, and two members of the International Tennis Federation (ITF) governing body.
Spain and Italy join this year's finalists Canada and Australia, who have also been granted places in next year's final round, eliminating their need to qualify for the tournament, which starts on September 11, 2023.
Italy was a semi-finalist this year, beating the US in the quarter-finals before losing to eventual champions Canada. Spain, meanwhile, was without top players Rafael Nadal and Carlos Alcaraz and lost to Croatia in the quarter-finals.
The wild cards are understood to be linked to the awarding of hosting rights to the two countries and to ensure the presence of the two box-office teams in the final stages.
Kosmos Tennis awarded hosting rights to the finals to Malaga, Spain for the 2022 and 2023 editions, with matches staged at Martin Carpena Sports Palace. Group stage matches have been awarded to Bologna (Italy), Glasgow (Great Britain), Hamburg (Germany), and Valencia (Spain).
Other nations have been split into 12 seeded and 12 unseeded nations that will have to play each other in the 2023 Davis Cup Qualifiers in February 2023. The 12 victorious countries will join Australia, Canada, Italy, and Spain in the finals group stage in September.
Since 2019, the Davis Cup has undergone major reforms after the ITF signed a 25-year, $3-billion partnership with Kosmos Tennis, founded by former Spanish soccer star Gerad Pique, with significant backing from Rakuten.
Kosmos agreed to a long-term deal with the ITF in 2018 to revamp the competition, replacing home and away fixtures with the World Cup-style finals event.
Last month, the ATP, organizer of the top men's tennis tour, announced a partnership with Kosmos Tennis and the ITF to "maximize the success" of the Davis Cup, with the three groups collaborating on the competition's governance and evolution.
As part of the partnership, the Davis Cup Qualifiers and Finals will be an official part of the ATP Tour calendar from the 2023 season, taking place in weeks 5, 37, and 47, allowing players to better plan their schedules.
Image: Fran Santiago/Getty Images